Senate Bill Would Legalize Medical Marijuana For Military Veterans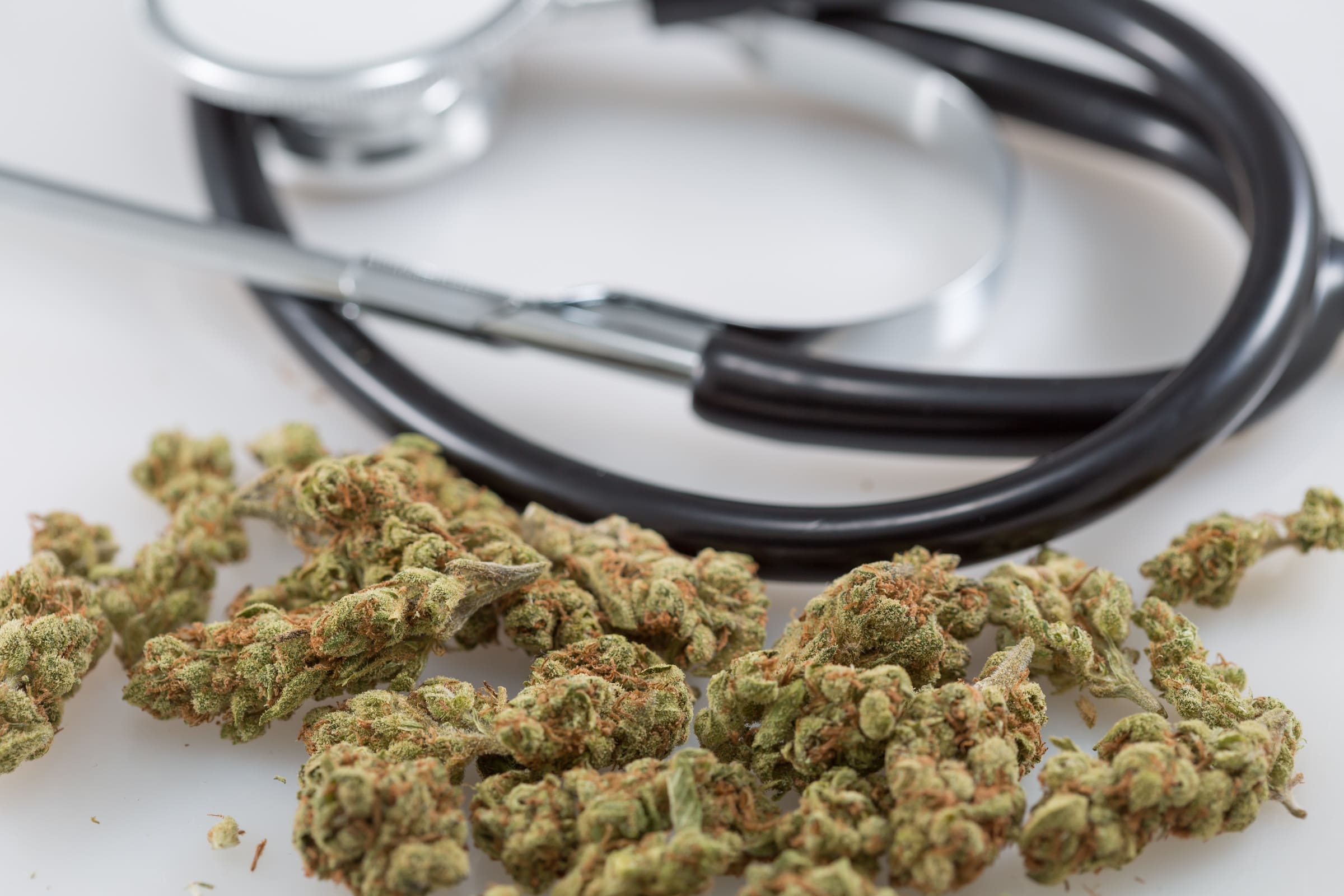 Two Democratic U.S. senators filed legislation on Wednesday that would effectively legalize medical marijuana for military veterans and let government doctors help them access it.
Under the Veterans Medical Marijuana Safe Harbor Act, Department of Veterans Affairs (VA) physicians would be empowered to issue medical cannabis recommendations in accordance with the laws of a growing number of states.
The legislation, sponsored by Senators Bill Nelson (D-FL) and Brian Schatz (D-HI), also makes it legal under federal law for military veterans to "use, possess, or transport medical marijuana in accordance with the laws of the State in which the use, possession, or transport occurs."
And, it requires VA to conduct studies on "the effects of medical marijuana on veterans in pain" and "the relationship between treatment programs involving medical marijuana that are approved by States, the access of veterans to such programs, and a reduction in opioid abuse among veterans." The bill allocates $15 million for the research.
"Marijuana and its compounds show promise for treating a wide-range of diseases and disorders, including pain management," the legislation's findings section reads. "Medical marijuana in States where it is legal may serve as a less harmful alternative to opioids in treating veterans."
The protections for physicians and veterans would sunset after a period of five years.
Legalization advocates praised the new proposal.
"The Veterans Medical Marijuana Safe Harbor Act would provide crucial medical and civil protections for the men and women who put their lives on the line to serve this country," said Justin Strekal, political director for NORML. "It is unconscionable that these brave individuals who protect our nation's freedoms would be treated as criminals when they return home just for treating their medical ailments with a safe and effective option."
A growing number of military veterans use medical cannabis to treat PTSD, chronic pain and other mental and physical war wounds.
Schatz has been consistently outspoken in support of marijuana law reform. He has also signed onto several cannabis bills and pressed federal officials on the issue during Senate hearings.
But Nelson, who is facing a tough reelection fight this year, has never before cosponsored marijuana reform legislation.
Voters in his home state of Florida overwhelmingly approved a medical cannabis ballot measure in 2016, but its implementation has been slow and restrictive under the administration of Gov. Rick Scott (R), who is now challenging Nelson for the Senate seat.
"Federal law prohibits VA doctors from prescribing or recommending medical marijuana to veterans," Nelson said in a press release. "This legislation will allow veterans in Florida and elsewhere the same access to legitimately prescribed medication, just as any other patient in those 31 states would have."
Federal law bars VA doctors from prescribing medical marijuana to veterans. That's not right. I just filed a bill to let these doctors prescribe medical marijuana to vets in Florida and the 30 other states where patients are legally allowed access to it. https://t.co/L5Pofyb7XG

— Senator Bill Nelson (@SenBillNelson) September 5, 2018
"It's hard to overstate how big a deal it is that Sen. Nelson is stepping up and actually introducing a medical marijuana bill," Ben Pollara, a Democratic strategist who's worked on Nelson's past campaigns and who ran Florida's 2014 and 2016 medical cannabis ballot initiative campaigns, said in an interview. "A combination of overwhelming popular support and Rick Scott's horrific record on medical marijuana as governor have made this an extraordinarily potent issue in U.S. Senate race. The result is a moderate senator with no previous history as even a cosponsor of cannabis legislation is now putting himself front and center."
The House and Senate have each on several occasions approved amendments to let VA doctors recommend medical cannabis, but they have never been enacted into law.
Earlier this year, a more limited bill to encourage VA to research the potential benefits of medical marijuana for veterans became the first-ever standalone cannabis bill to be approved by a congressional committee.
"Historically, veteran and military communities have long been at the forefront of American social change, catalyzing the widespread acceptance of evolving cultural norms and perceptions surrounding racial, gender, and sexual equality," Strekal, of NORML, said. "The therapeutic use of cannabis by veterans follows this trend and members of Congress should follow their lead and pass the Veterans Medical Marijuana Safe Harbor Act."