Marijuana Record Expungement Movement Growing Rapidly, Report Shows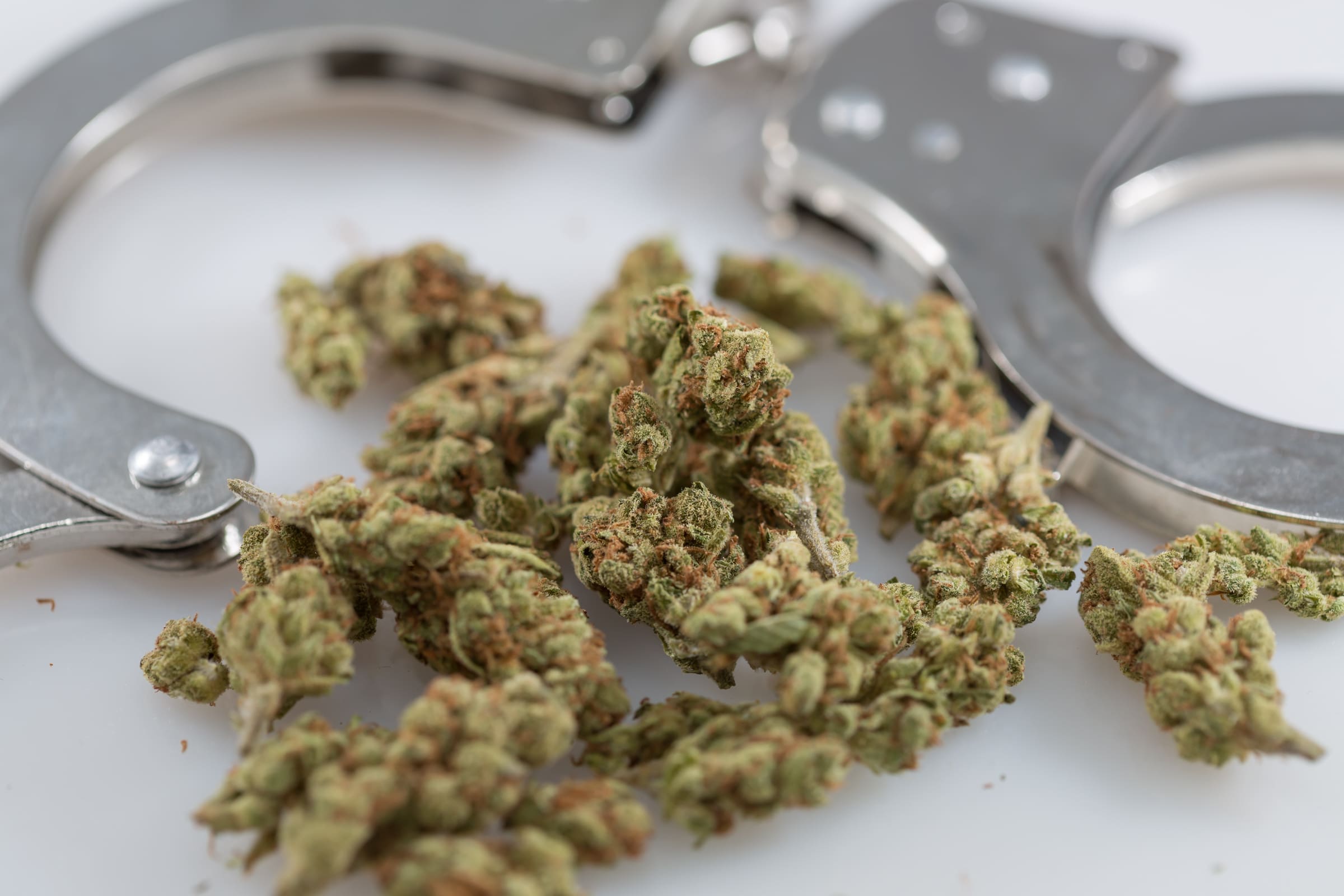 Though eleven states and Washington, D.C. have legalized recreational marijuana, the process of expunging prior cannabis convictions remains complicated and expensive, with methods to clear records varying widely between jurisdictions.
People with marijuana records may struggle to pay outstanding fines or locate documents from different courthouses—if they are even aware at all that they are eligible for expungement.
But against all these barriers, the movement to expunge cannabis records is growing rapidly. That's the takeaway from a new report on the impact of National Expungement Week (NEW), which launched in 2018 and is now an annual occurrence. NEW offers expungement and post-conviction relief services, as well as other social and support services, at various events hosted throughout the country.
In 2019, NEW helped 652 people start the record clearing process, more than double the 298 people it assisted in 2018. The number of people who received other services like voter registration, job support and health screenings increased by more than 750 percent, to 3,069 people.
Seven hundred and fifty people cleared or reduced their court fines and fees associated with the expungement process. Last year's event also more than doubled the amount of expungement clinics and events hosted, from 18 events in 15 cities in 2018 to 44 events in over 30 cities in 2019.
A popular video promo by comedy actor Seth Rogen may have also helped new audiences discover NEW. Rogen's cannabis company Houseplant also sponsored the expungement assistance push, as did Canopy Growth Corporation and Caliva. Rock the Vote and Equity First Alliance were also involved.
"While we are encouraged by the growth of National Expungement Week, it only demonstrates the need for deeper reforms of the record clearing process at the state and federal levels," Torie Marshall, director of Cage-Free Repair, one of the nonprofits that helps to organizes NEW, said in a press release. "We will continue to fight for those reforms while providing direct services to justice-impacted communities."
Organizers estimate that the 2019 effort generated a public benefit of $7,143,964, in the form of increased wages, reduced public spending and other benefits over the next two years.
The report describes some of the barriers and challenges facing people who want to expunge their records. Only four-to-six percent of people eligible for expungement or post-conviction relief actually apply for it, the document reports. People with records may have difficulty simply locating their criminal records from courts and offices, or they may struggle to afford an attorney to help them. There's also the possibility that distrust in the criminal justice system due to prior experiences with arrests or incarceration may be a factor.
"We believe in the necessity of both automation and clinics," the report states. "Technology offers a chance to provide cost-effective legal relief at scale, and events provide opportunities to connect in-person and deliver wraparound services in a coordinated fashion. With 77 million people in the US in possession of a criminal record, we need multi-faceted solutions to address the challenges of these complex problems."
Notably in 2019, NEW also partnered with the tech non-profit Code for America (CFA), which hosted the National Day of Civic Hacking on September 21, the first day of NEW 2019. The civic hacking day alone featured 46 events throughout the U.S. focused on the criminal justice system and record clearing.
CFA has been working with county governments to automate the process of cannabis record expungement. In February 2019, San Francisco County used CFA's special Clear My Record software to expunge 8,100 cannabis convictions. Then, in April, Los Angeles and San Joaquin Counties announced they were partnering with CFA to clear as many as 54,000 convictions. Finally, in September, CFA made their software available for any prosecutor in California to use.
More state and local governments are signing onto not just marijuana legalization, but record expungement as well. Last year, the top prosecutor in Baltimore announced that her office would no longer prosecute marijuana possession cases and would expunge nearly a decade's worth of marijuana cases. And on December 31, the day before Illinois opened its first adult-use cannabis shops, Gov. J.B. Pritzker (D) cleared the marijuana possession records of 11,000 people.
The next National Expungement Week will be held September 19-26.
Federal Prosecutor Says Marijuana Legalization Will 'Bring Down Our Society'