UN Chief Touts Drug Decriminalization In Speech To Narcotics Commission
The head of the United Nations used a speech before the organization's drug policy body to tout the success of a decriminalization law that Portugal enacted when he was the country's prime minister.
"Current efforts have fallen short of the goal to eliminate the illicit drugs market," said UN Secretary-General António Guterres. "We can promote efforts to stop organized crime while protecting human rights, enabling development and ensuring rights-based treatment and support. I am particularly proud of the results of the reforms I introduced in Portugal when I was prime minister almost 20 years ago."
In 2001, Guterres's Portuguese government decriminalized all drugs, including marijuana and cocaine. Although the substances technically remain illegal, people caught with small amounts aren't arrested or incarcerated but are instead brought before panels that can refer them to treatment.
A 2009 report concluded that since the decriminalization policy was enacted teen drug use decreased and drug-related deaths and HIV/AIDS rates among drug consumers also fell, while enrollment in drug treatment increased.
The comments were part of a short video message Guterres sent on occasion of the Commission on Narcotics Drugs's annual meeting in Vienna.
Earlier this month the International Narcotics Control Board, the UN's drug enforcement body, issued a report warning countries not to legalize marijuana.
Don't Legalize Marijuana, UN Drug Enforcement Board Warns Countries
Under the Portuguese decriminalization policy, producing or selling substances such as cannabis remains punishable as a crime.
Photo courtesy of John Gillespie.
Nebraska Activists Relaunch Medical Marijuana Ballot Campaign After Legislative Filibuster Blocks Bill
Nebraska marijuana activists are wasting no time relaunching a campaign to put a medical cannabis legalization initiative before voters in 2022 after the legislature failed to pass a reform bill on Wednesday.
The defeat of the fairly restrictive legislation in the unicameral body, which was the result of a filibuster that supporters were unable to overcome, came with an open threat from advocates: since lawmakers won't fulfill the will of voters, who overwhelmingly support medical marijuana, the voters will move to approve an even more comprehensive legalization measure.
On a 31-18 vote, my medical cannabis bill failed to overcome a filibuster. Many have asked me for the vote, so here you go. Please take time to thank the senators who voted yes. Now onto the ballot. Go to https://t.co/dX3gp1xYEC to signup to volunteer / sign the petition. pic.twitter.com/2AZbaXW7Ic

— Senator Anna Wishart (@NebraskaAnna) May 13, 2021
Hours after the bill fell two just votes short of the 33 senators it needed to advance, Nebraskans for Medical Marijuana announced that activists will immediately ramp up a signature drive for a constitutional ballot initiative. They have reason to be confident that the campaign will be successful, too, as the group qualified a medical cannabis measure for the 2020 ballot, amid a pandemic.
That initiative never appeared before voters, however, because the state Supreme Court ruled that it violated what's known as the single subject rule for ballot issues. To avoid that problem this round, the new proposed measure is a single sentence: "Persons in the State of Nebraska shall have the right to cannabis in all its forms for medical purposes."
"People in the State of Nebraska have the right to cannabis for medical purposes." This is the language of our 2022 ballot initiative. Yesterday we suffered a blow that only made us stronger. Sign up here to help our petition drive: https://t.co/EDZ52lWTh6.

— Senator Anna Wishart (@NebraskaAnna) May 13, 2021
"It was true last year and it remains true today that the vast majority of Nebraskans are on our side when it comes to this issue," Sen. Anna Wishart (D), sponsor of the cannabis bill and co-chair of the reform campaign, said in a press release. "Voters were unfairly denied the opportunity to enact reform last year, but this time we're ready for any legal challenge, and we will succeed."
Nebraskans for Medical Marijuana is also thinking about filing a separate, statutory petition that would establish a regulatory framework for a medical cannabis program in the state.
This is what multiple senators warned opponents about during the hours-long floor session on Wednesday. Even some of those who don't necessarily favor loosening laws around marijuana explained to their colleagues that failure to pass the bill likely meant that voters would circumvent them and approve something that is significantly less restrictive.
The legislation that Wishart would have allowed patients with a certain set of qualifying conditions to purchase and possess cannabis from licensed dispensaries. And it wouldn't have allowed patients to smoke marijuana.
Wishart and Sen. Adam Morfeld (D) have been consistent champions of cannabis reform, and while this bill is a fairly limited proposal to legalize medical marijuana, the pair announced in December that they're also working to put the question of legalization for adult use before voters in 2022.
We won't stop until it's done. We go to the ballot! https://t.co/2ar0pf0krA

— Senator Adam Morfeld (@Adam_Morfeld) May 13, 2021
For a constitutional amendment initiative, advocates will need to collect about 124,000 valid signatures to qualify for the ballot. By contrast, the campaign submitted nearly 200,000 signatures last year before the legal challenge over language.
If activists do collect enough signatures to qualify either the medical or recreational cannabis measure, they will still likely face a challenge at the polls, as midterms generally see lower turnout as compared to presidential election years.
Gov. Pete Ricketts (R) is an adamant opponent of marijuana reform, so it seems likely he would have vetoed any medical cannabis bill that lawmakers sent to his desk. Overriding a gubernatorial veto would've required 30 votes, meaning at least some members of his own party would have had to move to reject the governor's action.
Under last year's blocked Nebraska medical cannabis initiative, physicians would have been able to recommend cannabis to patients suffering from debilitating medical conditions, and those patients would then have been allowed to possess, purchase and "discreetly" cultivate marijuana for personal use.
For what it's worth, Nebraska's attorney general said in an opinion in 2019 that efforts to legalize medical marijuana in the state would be preempted by federal law and "would be, therefore, unconstitutional."
GOP Senator Who Trashed Marijuana Banking Amendment Years Ago Is Now Cosponsoring Reform Bill
Photo by davide ragusa on Unsplash.
GOP Senator Who Trashed Marijuana Banking Amendment Years Ago Is Now Cosponsoring Reform Bill
In the latest sign of shifting attitudes on marijuana policy in Congress, a Senate bill to protect banks that service state-legal marijuana businesses gained a notable new cosponsor on Wednesday.
Susan Collins, the Republican senator from Maine who is well known as a centrist, signed onto the Secure and Fair Enforcement (SAFE) Banking Act. The move is particularly notable given that just a few years ago she spoke out forcefully against a similar proposal because she didn't want banks to "essentially finance dealers of recreational marijuana."
To that end, the latest cosponsorship may be a bellwether for the legislation, signaling that like its House companion, it stands to earn bipartisan support if advanced to the Senate floor.
Back in 2015, Sen. Jeff Merkley (D-OR) introduced an amendment to a funding bill that would bar federal regulators from using their resources to penalize banks just because they provide financial services to cannabis businesses operating in compliance with state law.
Collins spoke out at the Appropriations Committee hearing, saying, "I just want to make sure that members of this committee understand that this amendment is different from the one that many of us supported" in the past to shield state medical cannabis from federal interference, because it also applied to recreational firms.
"It is allowing banks to essentially finance dealers of recreational marijuana," Collins said. "I think that's very different from medical marijuana, so I will be opposing this amendment."
Listen to the senator discuss the marijuana banking amendment, starting around 2:45:00 into the audio below:
Before the panel voted in favor of the proposal, the senator offered that "this amendment could be narrowed to apply just to medical marijuana—in which case I would support it—but it applies to recreational marijuana as well, so I oppose it."
What happened in the years since to lead Collins to back essentially the same proposal as a standalone bill? Most notable, of course, is the fact Maine voters legalized cannabis for adult use, and so more businesses and constituents in her state now stand to directly benefit from its enactment than was the case in 2015 when Maine only had medical cannabis on the books.
But it remains to be seen if her embrace of the modest reform signals that the moderate Republican would back more comprehensive legislation such as a bill to end federal prohibition. Marijuana Moment reached out to Collins's office for comment, but a representative was not immediately available.
"It literally took marijuana becoming Maine's largest agricultural commodity for Senator Collins to support the SAFE Banking Act," NORML Political Director Justin Strekal told Marijuana Moment, referencing recent sales data. "Unfortunately, she has yet to oppose the policy that labels Maine's famers, shopkeepers and consumers to be labeled as criminals under federal law."
All told, the SAFE Banking Act now has 37 Senate cosponsors, plus Merkley as the chief sponsor. That's more than a third of the chamber's membership. The House already passed its version of the bill along largely bipartisan lines last month.
When the Senate might take up the measure is another question.
Senate Majority Leader Chuck Schumer (D-NY), who is working on a bill to federally legalize cannabis, has made clear that he wants to tackle the issue holistically and end prohibition first, rather than take the incremental step to protect banks that work with marijuana businesses.
He told Marijuana Moment last month that he and his colleagues "hope to include things that deal with banking and finance" in their reform legislation, but social equity is the priority.
Senate Banking Committee Chairman Sherrod Brown (D-OH) was recently pressed on next steps for the bill, and he tempered expectations about the timing for advancing the reform.
Brown has made clear that he's not eager to move on the SAFE Banking Act, citing reservations about certain provisions. "I think we need to look at a number of things," he said in an interview, adding that "I will look at this seriously. We're not ready to move on it."
That said, Brown has been talking with other Senate leaders about a way forward for cannabis banking legislation.
One thing the chairman previously said he wanted to do was tie the cannabis banking legislation to sentencing reform. That's fine by Rep. Ed Perlmutter (D-CO), sponsor of the House version of the SAFE Banking Act who said he's fine with making it a "bigger bill," but now it seems Brown is being open to dropping that condition.
The vote in the House last month marked the fourth time the chamber has approved the SAFE Banking Act. Lawmakers passed it as a standalone bill in 2019 and then twice more as part of coronavirus relief legislation. At no point did the measure move forward in the Senate under Republican control last session, however.
The legislation would ensure that financial institutions could take on cannabis business clients without facing federal penalties. Fear of sanctions has kept many banks and credit unions from working with the industry, forcing marijuana firms to operate on a cash basis that makes them targets of crime and creates complications for financial regulators.
After it passed the House last Congress, advocates and stakeholders closely watched for any action to come out of the Senate Banking Committee, where it was referred after being transmitted to the chamber. But then-Chairman Mike Crapo (R-ID) did not hold a hearing on the proposal, despite talk of negotiations taking place regarding certain provisions.
Crapo said he opposed the reform proposal, but he signaled that he might be more amenable if it included certain provisions viewed as untenable to the industry, including a two percent THC potency limit on products in order for cannabis businesses to qualify to access financial services as well as blocking banking services for operators that sell high-potency vaping devices or edibles that could appeal to children.
When legislative leaders announced that the SAFE Banking Act was getting a House vote in 2019,  there was pushback from some advocates who felt that Congress should have prioritized comprehensive reform to legalize marijuana and promote social equity, rather than start with a measure viewed as primarily friendly to industry interests.
Rep. Earl Blumenauer (D-OR), co-chair of the Congressional Cannabis Caucus and an original cosponsor of the bill, said last month that the plan is to pass the banking reform first this session because it "is a public safety crisis now," and it's "distinct—as we've heard from some of my colleagues—distinct from how they feel about comprehensive reform."
Feds Note Marijuana Reform Helps To Address Religious Discrimination In Other Countries, While Ignoring U.S. Policy
Feds Note Marijuana Reform Helps To Address Religious Discrimination In Other Countries, While Ignoring U.S. Policy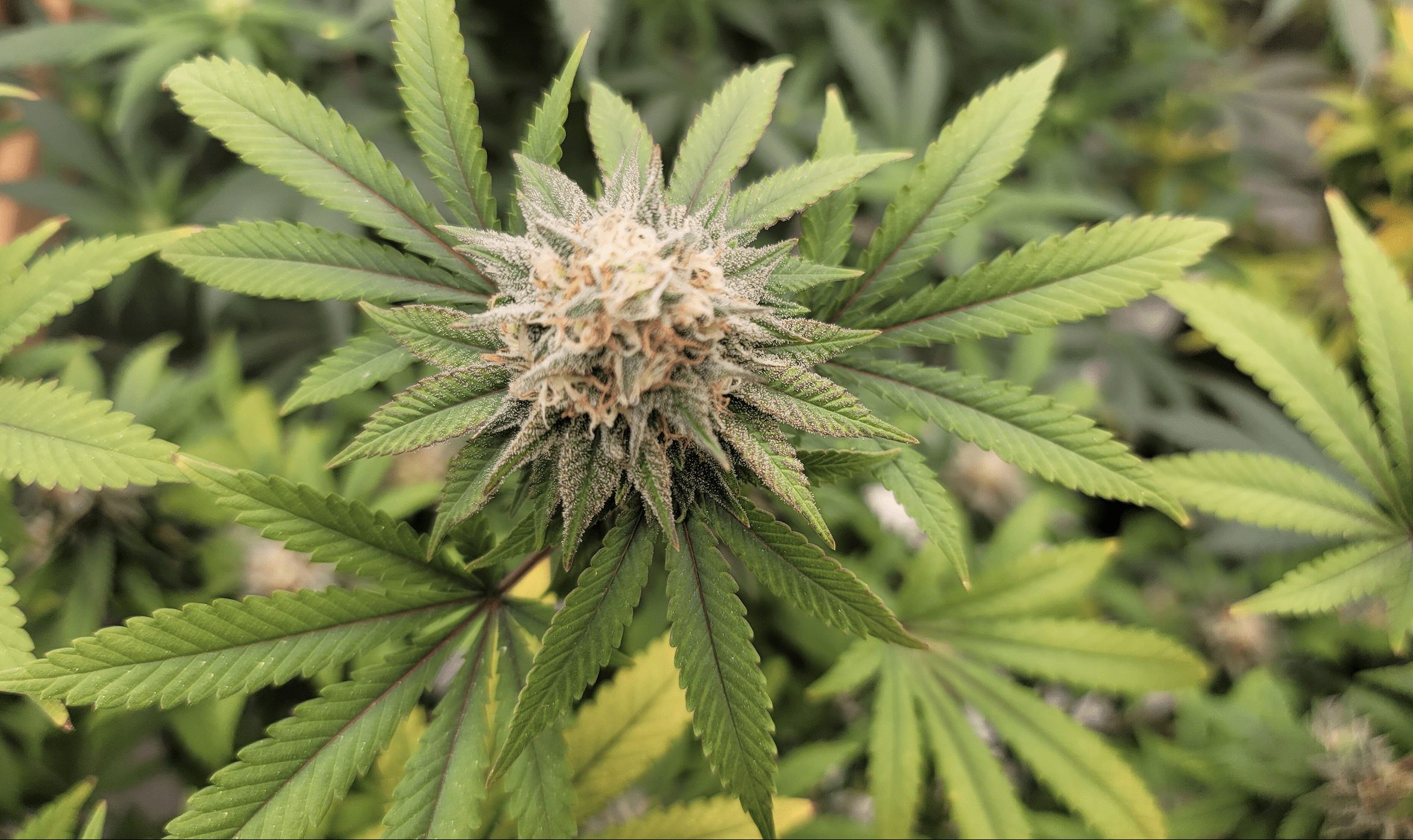 The growing number of countries that are moving to repeal harsh penalties against marijuana use are helping to reduce religious discrimination against Rastafarians and other groups, the U.S. State Department noted in an annual report released on Wednesday.
But while the federal government is again making it a point to outline ongoing cannabis-related discrimination in some foreign countries and territories, the latest edition of the Report on International Religious Freedom declines to recognize the inherent discrimination that exists in the U.S., where marijuana remains federally illegal.
"Religious freedom is a human right; in fact, it goes to the heart of what it means to be human—to think freely, to follow our conscience, to change our beliefs if our hearts and minds lead us to do so, to express those beliefs in public and in private," Secretary of State Antony Blinken said in a briefing about the report. "For many people around the world this right is still out of reach."
The new State Department document discusses cannabis policies in more than a dozen nations and how they intersect with religious liberties, including by noting that a growing movement toward legalization and decriminalization is helping to reduce discrimination that has been prevalent in the past.
Here's a breakdown of what the report found:
This country is one that is enacting reforms that are leading to a reduction in feelings of religious discrimination connected to cannabis.
It decriminalized marijuana "for any use" and the new law "recognizes the government's responsibility to uphold the religious rights of persons of the Hindu and Rastafarian faiths," the State Department said.
Further, members of these faith groups are allowed to "apply for a special religious license to cultivate the plant within their private dwelling, use the plant for religious purposes within their private dwelling or within their approved place of worship, and transport the plant between their private dwelling and approved place of worship."
The special license does not provide for commercialization or legal sales, however.
"Some Rastafarians continued to state the government violated their constitutional right to religious freedom by prohibiting the legal use of marijuana in ceremonial rituals," the report states. "Rastafarians said police continued to arrest them for possessing small quantities of marijuana used in ceremonial rituals."
Members of this group said law enforcement has been "disrespectful and intimidated them during detention."
But change could be coming, with Prime Minister Hubert Minnis backing a policy change that would enable "Rastafarians and other religious groups who use cannabis for sacramental purposes be allowed to possess, cultivate, and use it for that reason."
The prime minister said that, beginning this year, people with prior marijuana possession convictions could have their records expunged. However, that would require legislative action.
Meanwhile, the State Department notes that the Bahamas Christian Council opposes legalization, quoting the group as saying it "can see no societal or national advantage" to the reform.
This is another nation that is seeing moves to reform cannabis laws.
The government last year announced its intention to decriminalize marijuana, which would be a welcome reform to the Rastafarian community, the report notes. Still, members of that group said they "hoped eventually further measures would enable them to cultivate marijuana on their farms for personal as well as commercial use."
"Based on media reports, there appeared to be minimal opposition from mainstream religious organizations to the government's marijuana decriminalization decision," the department said.
Rastafarians the State Department spoke to noted that the "commercial and medicinal benefits of marijuana cultivation were well established, and the community was optimistic about further liberalization."
This nation has seen cannabis reforms that are seen as not going far enough by some.
Last year, the government decriminalized the possession of up to 28 grams of marijuana for adults for personal religious use.
But "Rastafarians continued to press the government for complete legalization of marijuana use, stating they considered decriminalization to be a commercially focused half-measure," the report says. "Representatives of the Rastafarian community said authorities did not enforce the law against using marijuana when the community used it in its religious rites."
The report briefly notes that the Evangelical community discussed the possibility of cannabis legalization in talks with Rastafarian leaders.
Rastafarians "continued to state a law criminalizing the possession of 15 grams or more of marijuana infringed on their religious practices" and late last year the government's cabinet responded by approving a decision to amend the law to remove custodial sentencing for small amounts of cannabis.
"Rastafarians continued to report wider societal acceptance despite continued negative stereotyping and stigma associated with their wearing locs and smoking marijuana," the report says, adding that there was significant media attention paid to the 75th birthday of the late cannabis icon Bob Marley, "a Rastafarian advocate whose music and rhetoric helped popularize the religion in the 1970s."
That said, the Jamaican Defense Force generally does not accept Rastafarians into its ranks, with the "strict codes of conduct regarding hair length and the prohibition of marijuana use among its members [being] obstacles to Rastafarian participation in the force."
The report says that "Rastafarians continued to object to laws making the use and possession of cannabis a criminal offense in the country, stating its use was a part of their religious doctrine."
This is another country where recent legal changes related to cannabis are helping to address aspects of discrimination against certain faithers.
Saint Kitts and Nevis legislators approved a bill last year that establishes a medical cannabis program, "aligning the law with a 2019 High Court ruling that the country's prohibition of the cultivation and possession of cannabis was unconstitutional and an infringement on the freedom of conscience and religion of the Rastafarian community."
"The law permits the private use of marijuana, including for religious activities," the report says. "Under the legislation, the newly created Medicinal Cannabis Authority is responsible for issuing cultivator's licenses exclusively for citizens of the island to grow cannabis for use in private residences and registered places of worship."
The report notes that representatives of the Rastafarian community say "continued government enforcement of marijuana laws discouraged Rastafarians from using marijuana for religious purposes," noting that "police increased enforcement of marijuana laws, including raids on marijuana plantations during the COVID-19 lockdown period.
But Rastafarians say they have had "constructive dialogue" with community leaders and local governments, and the "primary issue discussed was encouraging the government to legalize marijuana for religious purposes."
A government commission was created to create recommendations on potential cannabis reforms. Rastafarians said "they were awaiting the public release of the report and were encouraged by the general trend towards decriminalization and legalization of marijuana in the Caribbean."
"They said this trend could eventually lead to legal reforms that would allow Rastafarians to legally use marijuana for religious purposes," the State Department notes.
"Marijuana use is permitted for medical purposes and scientific research," the report says. "According to government statements, the use of marijuana is also permitted for religious sacraments, but this policy is not enshrined in law."
The State Department also noted that "officials continued to support Rastafarians and all other religious groups' use of cannabis for sacramental purposes."
Lawmakers are considering broader marijuana reform legislation, with government officials noting to U.S. personnel that Prime Minister Ralph Gonsalves's position is that "Rastafarians and all other religious groups were permitted to use cannabis for sacramental purposes."
"The government continued to enforce a law prohibiting the production, sale, and consumption of marijuana, which Rastafarians said infringed on their freedom to access cannabis," the report says, noting that marijuana use is "a core component of their religious practices."
Possession of to 30 grams of cannabis is lawful, but public consumption remains prohibited, the report says.
"The law also provides a pathway for the expungement of prior marijuana convictions, including for those using marijuana for religious rituals, and it allows individuals to cultivate plants for personal use," it continues.
United States
The State Department report again does not discuss domestic cannabis policy or its discriminatory effects on marijuana consumers, even as U.S. courts have continually rejected cases arguing that religious exceptions should be made to the country's cannabis criminalization laws that result in hundreds of thousands of arrests every year.
Congressional Bill To Federally Legalize Marijuana Filed By Republican Lawmakers
Photo courtesy of Mike Latimer.