UN Chief Touts Drug Decriminalization In Speech To Narcotics Commission
The head of the United Nations used a speech before the organization's drug policy body to tout the success of a decriminalization law that Portugal enacted when he was the country's prime minister.
"Current efforts have fallen short of the goal to eliminate the illicit drugs market," said UN Secretary-General António Guterres. "We can promote efforts to stop organized crime while protecting human rights, enabling development and ensuring rights-based treatment and support. I am particularly proud of the results of the reforms I introduced in Portugal when I was prime minister almost 20 years ago."
In 2001, Guterres's Portuguese government decriminalized all drugs, including marijuana and cocaine. Although the substances technically remain illegal, people caught with small amounts aren't arrested or incarcerated but are instead brought before panels that can refer them to treatment.
A 2009 report concluded that since the decriminalization policy was enacted teen drug use decreased and drug-related deaths and HIV/AIDS rates among drug consumers also fell, while enrollment in drug treatment increased.
The comments were part of a short video message Guterres sent on occasion of the Commission on Narcotics Drugs's annual meeting in Vienna.
Earlier this month the International Narcotics Control Board, the UN's drug enforcement body, issued a report warning countries not to legalize marijuana.
Don't Legalize Marijuana, UN Drug Enforcement Board Warns Countries
Under the Portuguese decriminalization policy, producing or selling substances such as cannabis remains punishable as a crime.
Photo courtesy of John Gillespie.
Opposition Group's Marijuana Poll Shows Strong Support for Legalization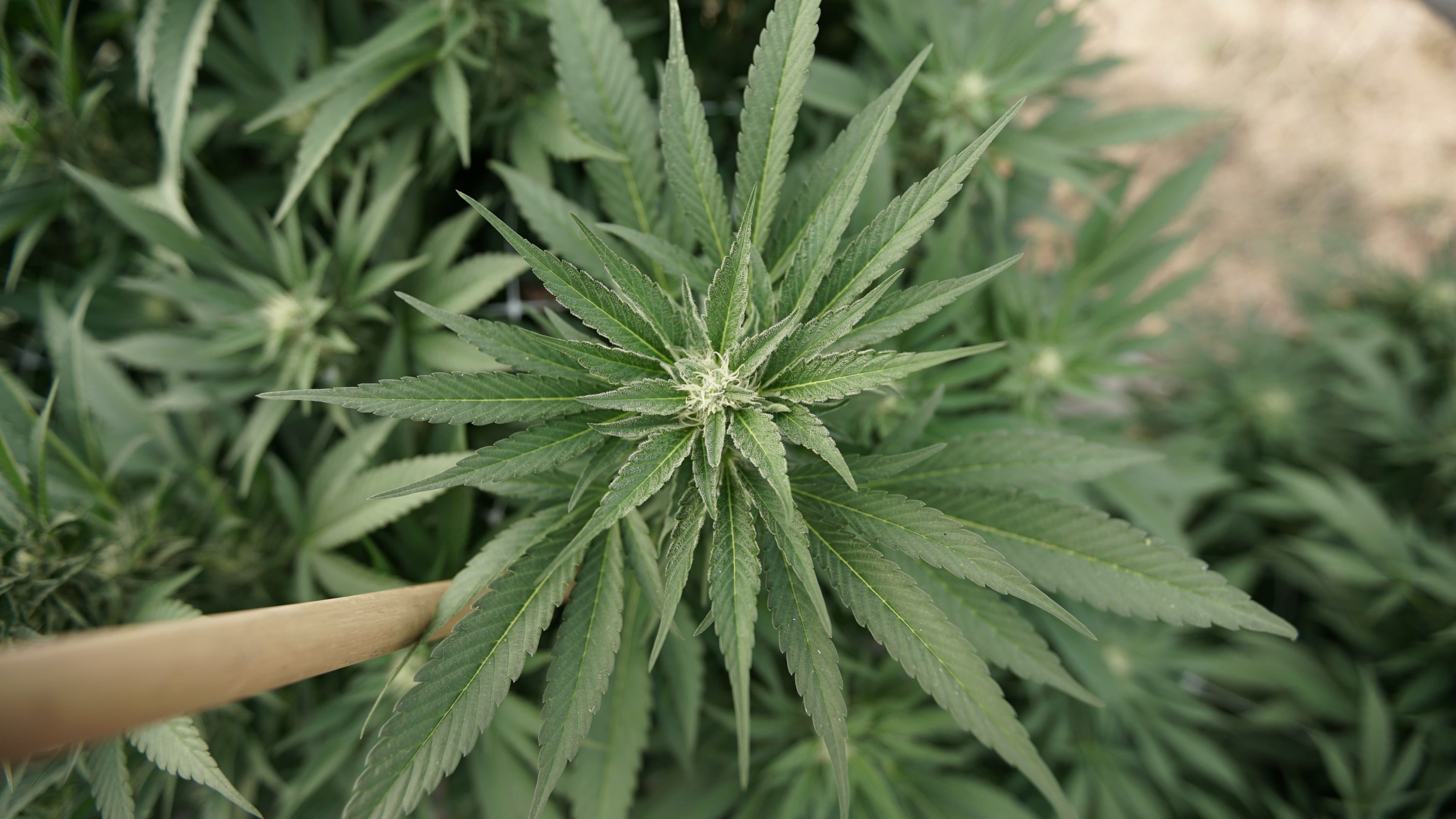 A new survey of Michigan voters, funded by an organization opposed to the state's marijuana legalization initiative, showed large support for reform and weaning support for prohibition.
The survey of 800 Michigan residents, which was conducted from May 1 to May 6, was orchestrated by Healthy and Productive Michigan.
Before being prompted with arguments for and against the initiative—which surpassed the required signatures to qualify for the state's November ballot last month—respondents favored full cannabis legalization 48 percent to 42 percent, with 11 percent remaining undecided, according to the survey.
Arguments in favor of the proposed initiative, including increased tax revenue for public programs such as education funding and infrastructure, caused opposition to the initiative to drop to 36 percent. Support remained at 48 percent.
And then, even after the polling firm Victory Phones provided arguments opposing the initiative, support for legalization grew by one percent to 49 percent. Opposition ended up at 38 percent.
"Previous polls showing majority support didn't pass the smell test. When polling, it is always important to review how the questions are asked and what size of audience responds," Healthy and Productive Michigan's President Scott Greenlee said in a press release. "Our poll pointed out arguments on both sides of the issue in a consistent and unbiased manner, and the fieldwork was conducted by the highly respected Victory Phones, who have a nearly 10 year track record of accurately measuring election results in Michigan."
But the truth is that the prohibitionist organization's poll showed that support for the legalization measure outweighs opposition, and that's even more true after voters hear prohibitionist's best arguments.
The share of voters who said they planned to vote against the measure dropped seven percentage points after they were read Healthy and Productive Michigan's reasons for wanting to defeat it. Support rose one percentage point.
The proposed Michigan Regulation and Taxation of Marihuana Act would permit adults 21 and older to legally possess, grow and consume small amounts of marijuana. Specifically, adults would be allowed to grow up to 12 total cannabis plants in a single residence, and possess 2.5 ounces outside their homes and store 10 ounces at home.
Healthy and Productive Michigan did not respond to a request for comment by the time of publication.
See the full poll below:
Michigan Marijuana Poll by tomangell on Scribd
Michigan Marijuana Legalization Ballot Measure Has Enough Signatures
Photo courtesy of Chris Wallis // Side Pocket Images.
Marijuana Isn't Addictive, Former A.G. Eric Holder Says
The nation's former top law enforcement officer is not worried that the legalization of marijuana will lead to addiction.
"I've never seen any scientific evidence that points you to concerns about addiction through the use of marijuana," former U.S. Attorney General Eric Holder said in an interview published on Friday by NY1.
The comments by the former A.G. call into question cannabis's current status as a Schedule I drug. That category is supposed to be reserved only for substances with no medical value and a high potential for abuse. In fact, it would mean that marijuana should be moved to at least Schedule III, where drugs with "moderate to low potential for physical and psychological dependence" are categorized.
Although Holder did not move to reclassify cannabis when he had the power to do so as attorney general, he did specifically endorse such a change just months after leaving office.
"I certainly think it ought to be rescheduled," he said in a 2015 interview with PBS.
And he still feels the same way.
"We need to move marijuana from Schedule I, so research can be done," Holder said in the new NY1 interview. "It is classified now on the same level as heroin is, and clearly that is inappropriate."
While he did nothing to officially recategorize marijuana as attorney general — and continually passed the buck to Congress when asked about the issue — Holder's Justice Department did issue guidance, known as the Cole Memo, which generally allowed states to implement their own cannabis laws without federal interference.
Current Attorney General Jeff Sessions rescinded that memo earlier this year.
In the new interview, Holder said he thinks the federal government should continue letting states implement their own legalization laws.
"Let those be laboratories to see where we want to be," he said. "I think if you allow the states to experiment we'll ultimately come to a national consensus about what it is we ought to do with regard to marijuana."
He also spoke about unfair enforcement of cannabis criminalization.
"One of the things that I am concerned about, though, is the racial disparity you see in the enforcement of marijuana laws," he said. "You see African Americans, Latinos using marijuana at just about the same rates as whites, and yet seeing rates of arrest four, five times as great as it is for whites. That is something that I think is extremely troubling."
Photo courtesy of US Embassy New Zealand.
Congressional Committee Protects Medical Marijuana From Jeff Sessions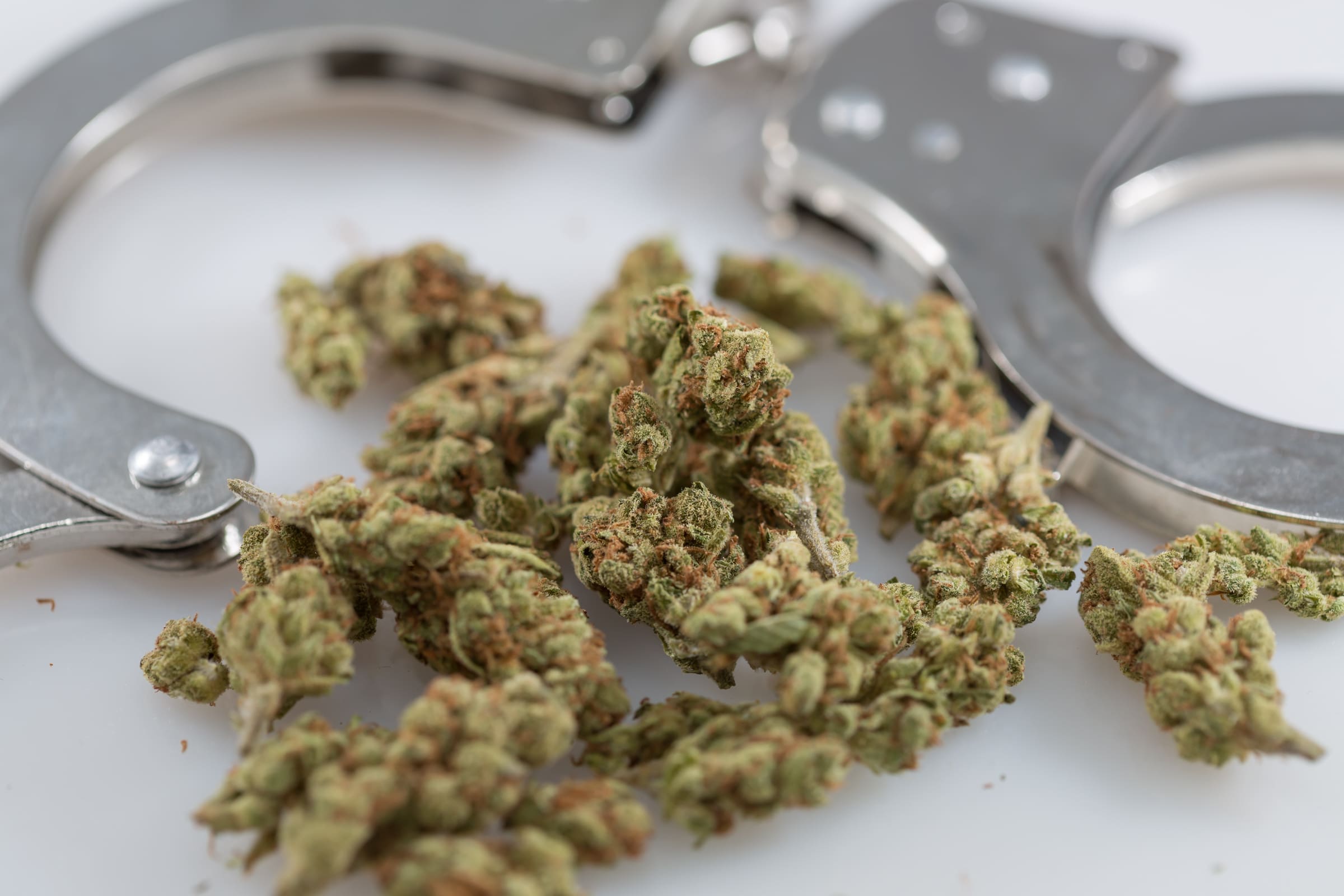 A powerful congressional panel voted on Thursday to continue shielding medical marijuana patients and providers who comply with state laws from prosecution by the federal government.
While the provision has been federal law since 2014, when it was first attached to legislation that funds the U.S. Department of Justice, its continuance has been in question because of recent efforts by Republican leadership to prevent votes on cannabis amendments. But in a stunning bipartisan move, the House Appropriations Committee voted to add the provision as a rider to legislation funding U.S. Attorney General Jeff Session's department for Fiscal Year 2019.
Please visit Forbes to read the rest of this piece.
(Marijuana Moment's editor provides some content to Forbes via a temporary exclusive publishing license arrangement.)