Oregon Marijuana Sales Spike Could Continue As Consumers 'Permanently Adjust Their Behavior' Following COVID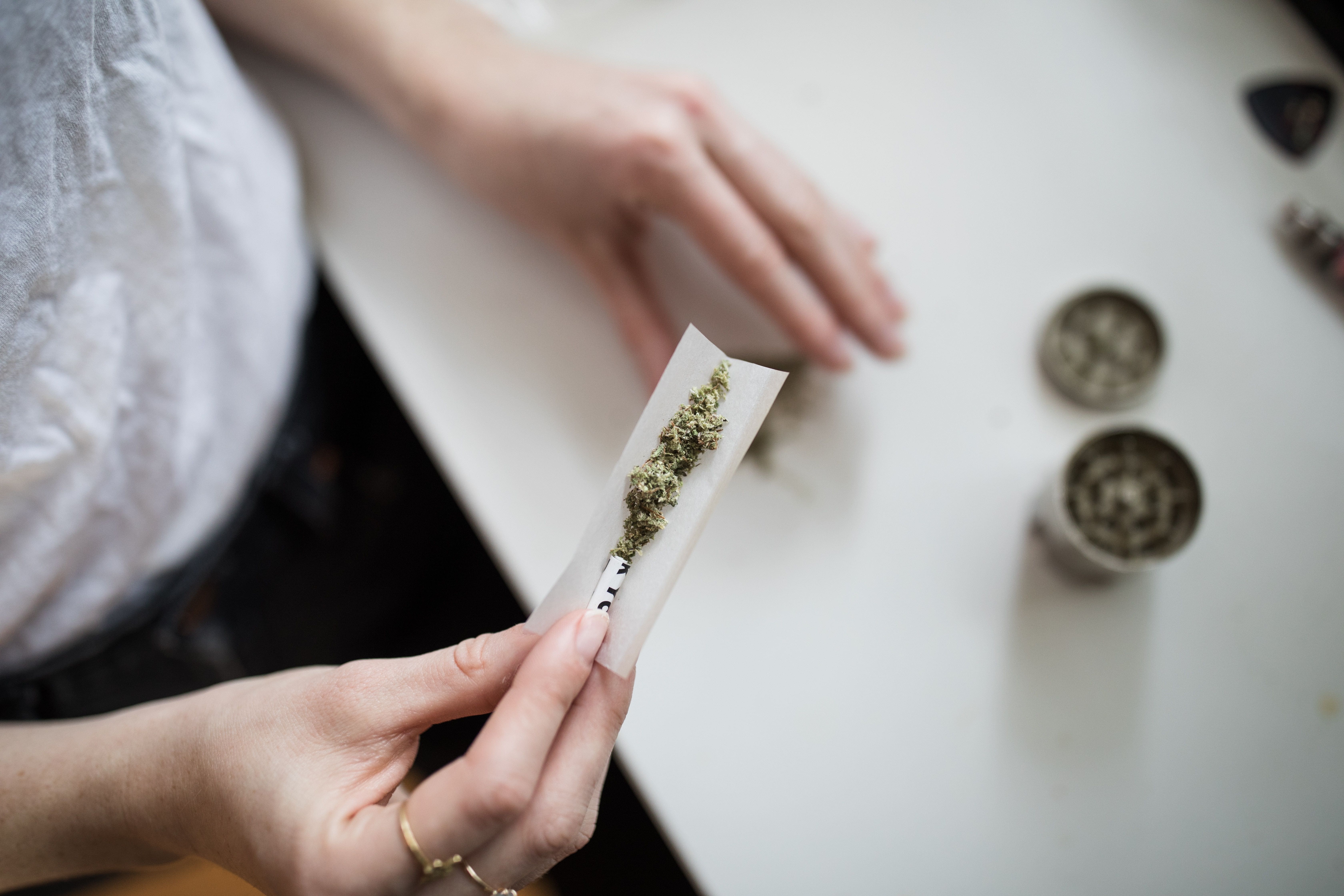 Record-setting Oregon marijuana sales continue to be a bright spot in the state's coronavirus-slowed economy, state analysts reported this week, but a convergence of unknowns—including the end of federal coronavirus relief and a possible rise in cannabis prices due to devastating wildfires—could still mean a rocky road ahead for consumers.
"Marijuana sales continue to be strong," Oregon's Office of Economic Analysis wrote in a quarterly revenue forecast published on Wednesday. "Since the pandemic began, the increase in recreational sales have been more than 30 percent above forecast."
The increase tracks with other more established cannabis markets, such as those in Colorado, Washington and Nevada, which have also seen "strong gains" since the pandemic, the office said. "There are a number of likely reasons for these higher level of sales and expectations are that some of these increases will be permanent."
Analysts also expressed a rosier outlook on the future of the state's marijuana market than they did in last quarter's report, which acknowledged a spike in sales since the pandemic began but concluded that business was eventually "expected to mellow" as incomes fell and bars reopened. Officials now forecast Oregon will see "somewhat more" in sales than previously projected.
The state has recently seen a string of record-setting months for cannabis sales. Over the summer, monthly cannabis sales had averaged more than $100 million, according to an Oregon Liquor Control Commission (OLCC) report.
The projected uptick in sales will mean an extra $30 million in marijuana tax revenue for the state during its two-year budget period ending in 2021. Total adult-use cannabis taxes for that period are now forecast to end up at more than $276 million.
"Factors leading to increases in sales include higher incomes due to federal support, increased stressors in everyday life, reductions in other forms of entertainment or recreational opportunities, and simply more time on one's hand be it due to a COVID-related layoff, or increased working from home," the report said.
"A key question is now that the federal aid is gone and other entertainment options return in the months ahead, will some of this increase in sales in recent months subside?" the Office of Economic Analysis wrote in the new report. "In a recent meeting of our office's marijuana forecast advisory group, the broad consensus was that yes, some of these sales will come off, but not entirely so. And the longer the pandemic lasts, the more likely customers will permanently adjust their behavior as they become accustomed to their new routines and buying patterns."
For now, the bulk of the increases appear to be driven by existing consumers. While "indications are that the customer base is broadening some as the market grows due to more users trying an increasingly socially acceptable product and ongoing converts from the black market to the legal market," the report said, the increase "is more likely to be due to larger or more frequent sales to existing consumers than due to more consumers alone."
"One item to watch moving forward are prices," analysts wrote. "In recent years the supply of marijuana has greatly outstripped the demand, leading to lower prices. This is great news for consumers. Given that marijuana is a normal good, lower prices have led to larger quantities sold. But now that demand has increased, while supply has held steady, and with the potential impact of the wildfires right as growers are prepping for harvest, this balance in the market may shift… As such, it may be that prices rise, or at least not decline like they have in recent years."
As far as tax revenue goes, any price increase would likely lead to more money for the state, "as the decline in quantity sold is not large enough to outweigh the price impact," the report said.
How cannabis revenue is spent would also be affected by a drug decriminalization ballot proposition, Measure 110, that voters will decide in November. While the initiative isn't expected to change the amount of taxes collected, it would redirect marijuana tax funds to expand drug treatment programs. "Whether current programs receiving marijuana tax revenue would ultimately see budgetary impacts," analysts said, "would remain up to the Legislature should voters approve the measure this fall."
Measure 110, which broadly seeks to reframe problem drug use in medical rather than criminal terms, is one of two key drug-reform measures on Oregon's ballot in less than six weeks. The other would legalize the therapeutic use of psilocybin, the main psychoactive ingredient in psychedelic mushrooms. That measure would be the first of its kind in the U.S., although Canada has recently granted some patients immunity from that country's prohibition on psilocybin.
Oregon Marijuana Businesses Impacted By Wildfires Are Ineligible For Federal Relief, Agency Confirms