Only One In Ten Americans Want To Keep Marijuana Totally Illegal, Poll Finds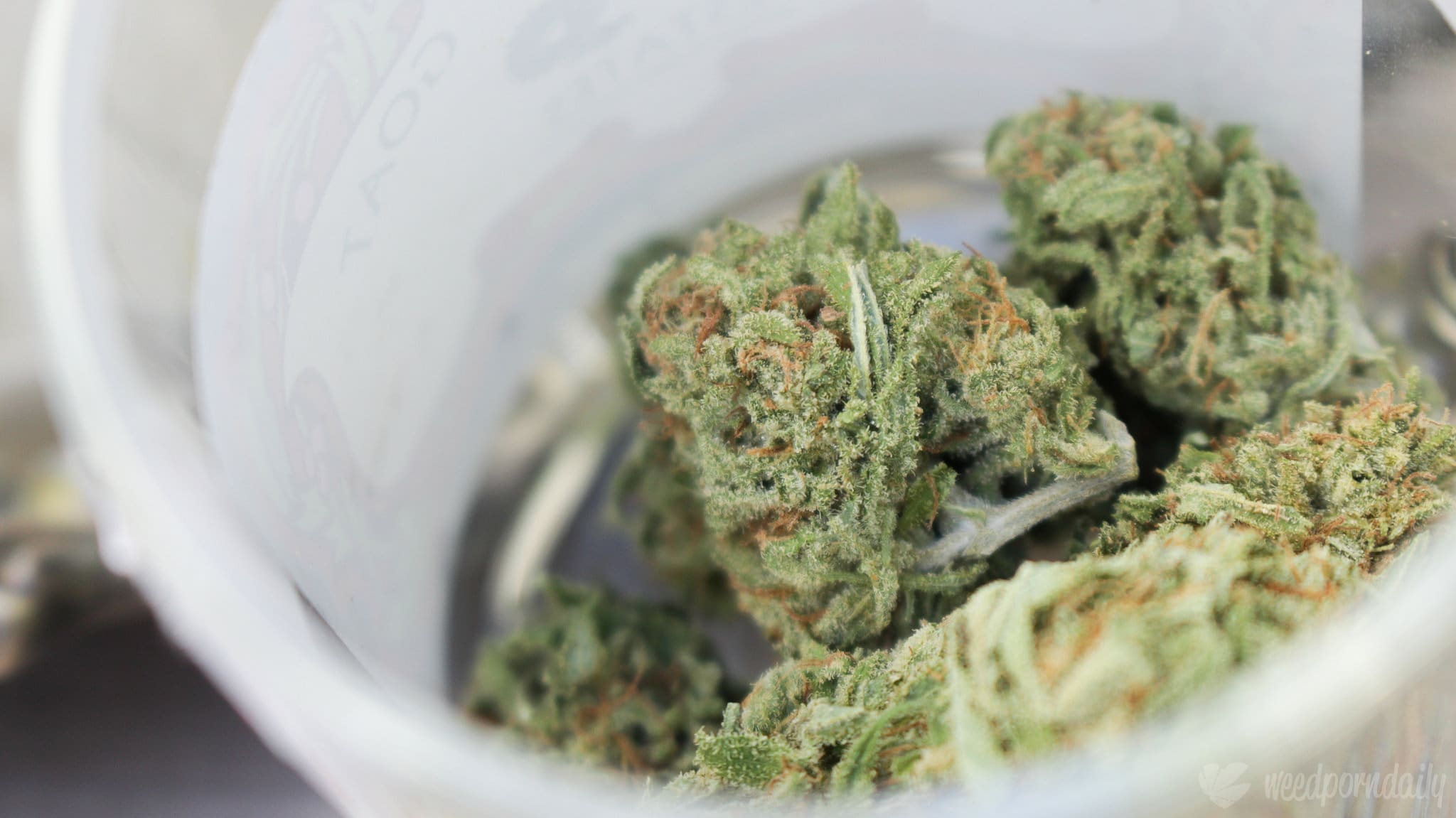 Two-thirds of U.S. adults believe the federal government should legalize recreational or medical marijuana, according to an Ipsos poll released this week. An additional 21 percent say states should be able to decide on legalization without federal interference. Just 11 percent of respondents in the survey said marijuana should remain strictly federally illegal across the board.
Support for cannabis legalization has steadily grown in the U.S. in recent decades and has continued to spread in the years since individual states began legalizing. Earlier this month a Quinnipiac poll found that 69 percent of all Americans now favor ending prohibition, an all-time high since Quinnipiac University began tracking the issue in 2012. Two other polls, released this month by Pew Research Center and CBS News, show strong majorities in favor of legalization.
The new poll by Ipsos, a Paris-based market research firm, was conducted earlier this month and released on April 20.
Beyond their stance on legalization, the survey also asked Americans what they believe the effects of cannabis legalization would be. Half said they strongly (16 percent) or somewhat (34 percent) agreed that tax revenue from legal cannabis would improve neighborhoods, while only about a quarter (26 percent) said there would be more crime near cannabis retailers.
More than a third (34 percent), meanwhile, said they strongly (13 percent) or somewhat (21 percent) agreed that legalization benefits the rich more than the poor. Thirty-six percent disagreed.
Many respondents, however, replied that they didn't know the answers to several questions. Thirty percent said they were unsure whether legalization would benefit the rich more than the poor, 24 percent were unsure about crimes near cannabis stores and 23 percent were unsure about marijuana taxes helping neighborhoods.
As for how cannabis and legalization might affect health, nearly half (49 percent) said they either strongly (20 percent) or somewhat (30 percent) agreed that cannabis is less harmful to one's health than alcohol or tobacco, while 29 percent said they disagreed. Another 22 percent said they were unsure.
More from our @ipsosus #cannabisday poll: Age is a big factor in driving attitudes with #Millennials and younger parts of #GenX driving most acceptance of cannabis pic.twitter.com/0q7WNYd5DA

— Chris Jackson (@jcbjackson) April 20, 2021
Nearly a third (33 percent) of people were concerned cannabis would act as a gateway drug, either strongly (12 percent) or somewhat (21 percent) agreeing that marijuana would lead to the use of more addictive drugs. But a majority (52 percent) disagreed with the idea that cannabis use is an entry point to consuming more dangerous substances.
On the question about their support for legalization in general, respondents were asked which policy statement came closest to their own view, then given four choices: federal legalization of medical and recreational cannabis, federal legalization of medical marijuana only, federal deference to state-level legalization status or keeping cannabis totally federally illegal.
It's worth noting that because federal prohibition currently conflicts with state-level marijuana legalization, deferring to state decisions would in fact require an update to federal law.
Some prohibitionists have read the survey results selectively. Smart Approaches to Marijuana (SAM), a leading advocacy group in opposition to cannabis legalization, tweeted a tightly cropped portion of the survey's infographic, using it to back a misleading claim that the survey showed "55% of Americans do not support the federal government legalizing marijuana."
In fact, the poll's detailed findings section says, "Just 11% believe it should remain illegal."
Finally, a new poll from Ipsos found that 55% of Americans do not support the federal government legalizing marijuana. pic.twitter.com/6jHc1ADtGX

— SAM (@learnaboutsam) April 22, 2021
SAM's mission is "to educate citizens on the science of marijuana and to promote health-first, smart policies and attitudes that decrease marijuana use and its consequences."
To arrive at its claim that 55 percent of Americans oppose federal legalization, SAM first had to ignore the 21 percent of Americans who said they support legalization for medical use. The group then interpreted federal deference to state-level cannabis laws as opposition to federal legalization despite the fact that acknowledging state-level marijuana programs as lawful would require a rollback of federal prohibition.
SAM's math also assumes that the 2 percent of people who skipped the question entirely must also oppose legalization.
The Ipsos poll's findings are based on 1,017 interviews of American adults 18 and older, and the margin of error on weighted data is +/- 3.3 percentage points for the full sample.
While polls can be notoriously imprecise, a constellation of surveys has suggested for years that most Americans favor some form of federal cannabis legalization. The Pew poll released this month found that 91 percent of American adults support legalizing marijuana for medical or adult use, with 60 percent in favor of legalizing both forms and 31 percent for medical use only. Just eight percent said cannabis should not be legal.
The CBS News poll, meanwhile, focused on adult-use cannabis and found that 55 percent of Americans nationwide want recreational marijuana use to be legal in their state, compared to 42 percent who'd prefer it be illegal. In a separate question, 59 percent of adults said that people with nonviolent marijuana convictions in states that have legalized should have their records cleared, versus 37 percent who said the conviction shouldn't be expunged.
While most people backed legalization in the CBS poll, however, 53 percent said that using marijuana openly is "socially unacceptable."
The polling results come as there's a concerted push in both chambers of Congress to pass legislation legislation with Democratic majorities.
Senate Majority Leader Chuck Schumer (D-NY), Senate Finance Committee Chairman Ron Wyden (D-OR) and Sen. Cory Booker (D-NJ) have been working on a bill on their side. Schumer said last week that the legislation will be introduced and placed on the floor "soon." On Monday he told Marijuana Moment that he's working to push the president in a pro-legalization direction as they draft the measure.
On the House side, Judiciary Chairman Jerrold Nadler (D-NY) said recently that he plans to reintroduced his legalization bill, the Marijuana Opportunity, Reinvestment and Expungement (MORE) Act, which cleared the chamber last year but did not advance in the Senate under GOP control.
President Joe Biden, meanwhile, is still not on board with legalization, as confirmed again by the White House press secretary on Tuesday. While the president says he supports allowing states to set their own policies, he feels it should only be decriminalized and rescheduled federally and wants more research to be done if he's to change his position on broader reform.
Don't Expect Senate Marijuana Banking Vote Any Time Soon, Key Chairman Says
Photo courtesy of WeedPornDaily