On Eve Of DC Marijuana Hearing, Congresswoman Is Optimistic That Federal Blockade Will Be Removed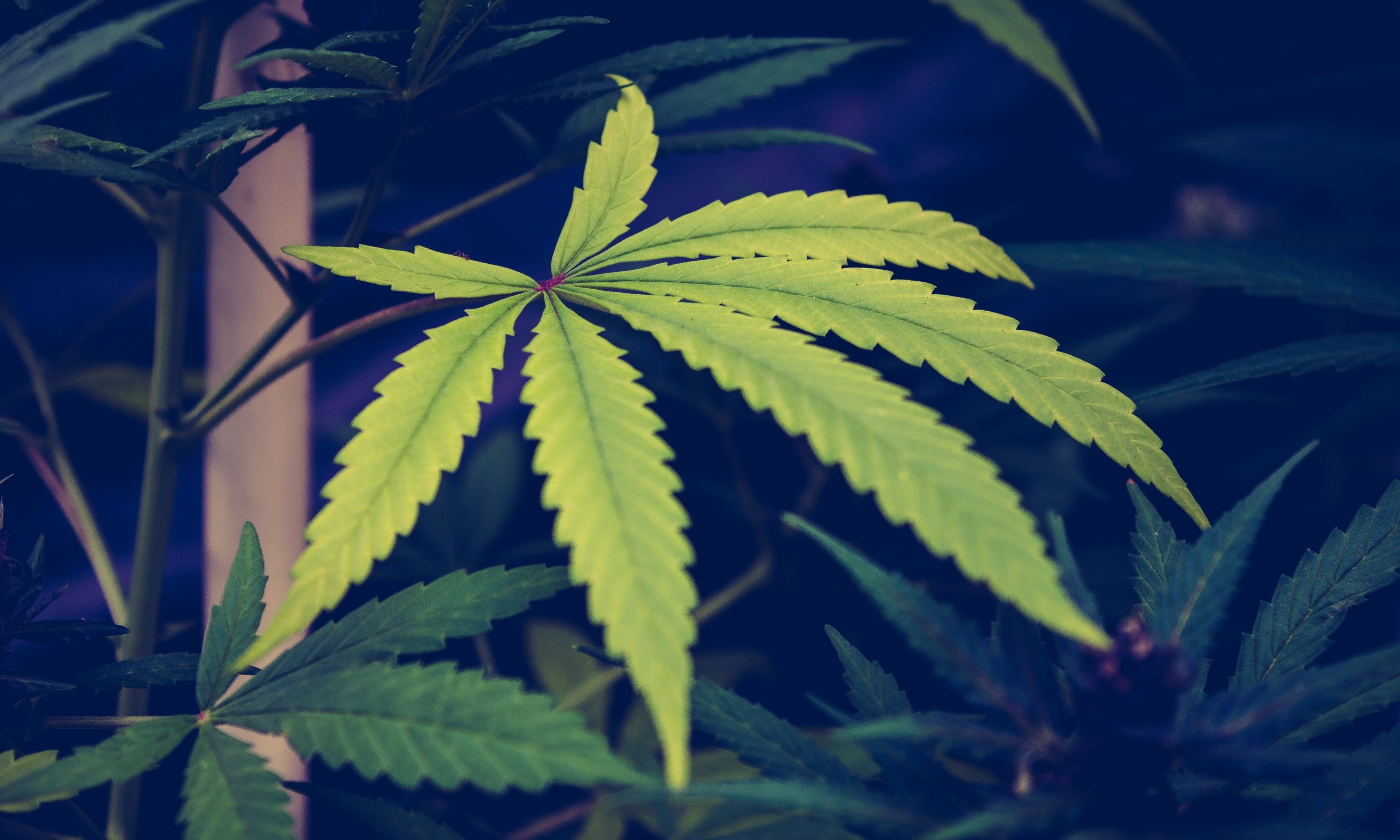 With the Washington, D.C. Council set to hold a hearing on a bill to legalize marijuana sales on Friday, the congresswoman representing the District says she's more optimistic than ever that the reform will be enacted.
That's because, for the first time in years, congressional appropriations legislation in both the House and Senate have excluded language that has specifically prohibited D.C. from using its local tax dollars to implement a regulated cannabis market.
The language was removed by Democratic congressional leaders despite the fact that President Joe Biden's budget proposal sought to continue the Republican-led ban.
D.C. voters approved an initiative in 2014 to legalize the personal possession and home cultivation of marijuana, but the federal spending bill rider has tied the hands of local lawmakers when it comes to allowing for the type of regulated commerce that's available in other legal states.
Rep. Eleanor Holmes Norton (D-DC) said on Thursday that she is "closer than ever" to removing the blockade on cannabis commerce in her district.
"D.C. should be able to collect tax revenue from all available sources, like every other jurisdiction, including from recreational marijuana, which is believed to be widely used in the District and throughout the country," she said.
I've gotten the rider removed from the pending House and Senate versions of the FY22 DC Appropriations bill. DC should have full control over how it chooses to spend local funds, including on marijuana commercialization.

Details: https://t.co/R4S1v7dDOD

— Eleanor #DCStatehood Holmes Norton (@EleanorNorton) November 18, 2021
"The D.C. Council hearing on marijuana commercialization legislation tomorrow is timely, because my effort to remove the appropriations rider from the fiscal year 2022 D.C. Appropriations bill would allow D.C.'s local legislation legalizing commercialization to pass and take effect," she said.
"I will always fight to remove each and every rider because D.C. should have full control over how it chooses to spend local funds," the congresswoman added. "Anything less is unacceptable."
The House passed Fiscal Year 2022 spending legislation that would remove the block on D.C. in July. The Senate has not yet advanced its version of the bill through the Appropriations Committee or on the floor, though panel leaders released a draft measure last month that would similarly let D.C. legalize marijuana commerce.
It's not yet clear when the Senate will act on appropriations legislation, and a currently short-term funding extension that was previously enacted is set to expire on December 3. It is likely that a second short-term extension will be needed before congressional negotiators can finish a final FY2022 funding package that resolves the fate of the local cannabis issue in D.C.
In March, a federal oversight agency determined that the congressional rider blocking marijuana sales in D.C. does not preclude local officials from taking procedural steps to prepare for the eventual reform, such as holding hearings, even if they cannot yet enact it with the blockade pending.
The District Council's Committee of the Whole, along with the Judiciary and Public Safety and Business and Economic Development Committees, will meet on Friday to discuss a bill from Chairman Phil Mendelson (D) that would "require a regulatory scheme to license the cultivation, production, and retail sale of cannabis in the District."
It would also "require that 50 percent of tax revenues from the sale of cannabis be deposited into a Community Reinvestment Program Fund and require automatic expungement of D.C. Code cannabis-related arrests and convictions, and provide an opportunities for re-sentencing of cannabis-related convictions," according to a summary.
Local marijuana activists are also proposing an amendment to the legalization bill that would allow small entrepreneurs to sell cannabis at farmers markets.
The Council will also take up a separate bill aimed at expanding the District's medical cannabis program at the hearing.
Mayor Muriel Bowser (D) said in April that local officials are prepared to move forward with implementing a legal system of recreational marijuana sales in the nation's capital just as soon as they can get over the final "hurdle" of congressional interference.
Bowser introduced a cannabis commerce bill in February, though her measure is not being considered at Friday's hearing alongside the cannabis legalization proposal put forward by Mendelson.
Activists successfully pushed for a separate bill from the chairman in recent weeks, with the sponsor removing a provision of the legislation that could have led to a broad crackdown on the city's unregulated market for recreational cannabis.
As previously drafted, the measure would have punished businesses that "gift" marijuana in a manner that effectively circumvents the local prohibition on retail cannabis sales.
Advocates argued that criminalizing those who are filling the regulatory gap would have ultimately perpetuated the same systemic inequities that voters and lawmakers have worked to resolve by ending prohibition.
Separately, another group of activists recently announced an effort to pressure local lawmakers enact broad drug decriminalization, with a focus on promoting harm reduction programs, in the nation's capital. A poll released last week found that voters are strongly in favor of proposals.
Schumer Wants To Keep 'Big Boys' Out Of Marijuana Industry And Says Legalization Bill Is Passable