DC Lawmakers Remove Marijuana Bill Provision That Threatened Crackdown On Unregulated Market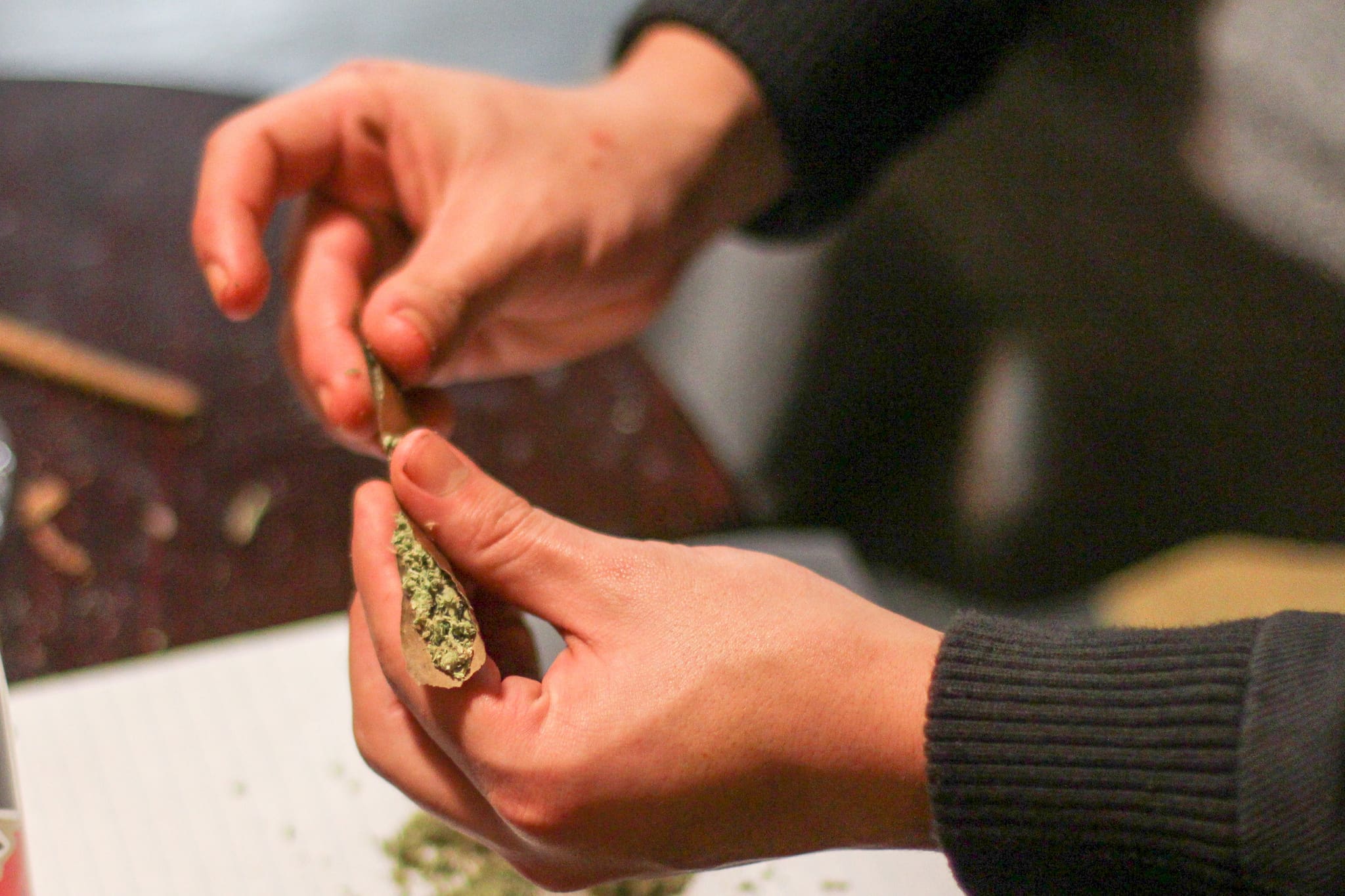 A provision of a Washington, D.C. marijuana bill that could have led to a broad crackdown on the city's unregulated market for recreational cannabis was removed on Monday—one day before the District Council is scheduled to vote on the overall legislation it was attached to.
Activists strongly criticized the proposed measure over a component that would have punished businesses that "gift" marijuana in a manner that effectively circumvents the local prohibition on retail cannabis sales. Marijuana possession and gifting is legal under a voter-approved 2014 initiative—but there currently isn't a regulated market and people aren't allowed to accept any form of renumeration for gifting.
This could all change in the near future as lawmakers work to advance legislation to permit adult-use retailers once a current congressional blockade is removed. But for the time being, businesses have navigated in murky legal territory to provide access to adult consumers. The cannabis bill set to be taken up by local legislators on Tuesday originally would have specifically cracked down on those businesses before the language was removed.
D.C. Marijuana Justice (DCMJ) and other groups like We Act Radio have mounted rallies against the measure, including one event that took place on Monday just as it was reported that the language on gifting penalties was removed.
Advocates argued that criminalizing those who are filling the regulatory gap would have ultimately perpetuated the same systemic inequities that voters and lawmakers have worked to resolve by ending prohibition.
"Do the right thing, stop the hypocrisy and let's have a racial equity lens applied to every public policy henceforth," one speaker said at Monday's rally, addressing legislators. "Without that, there would be massive resistance to anything that does the otherwise."
Rally with @WeActRadio to protest the Councils emergency bill https://t.co/Eykk3kImBJ

— DC Marijuana Justice💨🏛💨🏛 (@DCMJ2014) November 1, 2021
The bill does still contain separate provisions that are meant to help patients maintain their registration for medical cannabis and allow them to shop at medical dispensaries to encourage them not to make purchases in the illicit market. Mayor Muriel Bowser (D) instituted emergency policies last year to make it so patient registrations wouldn't expire during the coronavirus public health crisis, but those expired in July, resulting in thousands of patients no longer being eligible for cannabis in the regulated, medical market.
D.C. Council Chairman Phil Mendelson (D) said that drop off from patient registration rolls means some may be going to non-regulated sources for their cannabis because of financial and logistical challenges associated with re-registering for the program. And so his proposed legislation is meant to lower barriers to accessing medical cannabis.
As introduced, however, the emergency bill would have also authorized the "revocation of licenses, sealing of premises, and fines" for businesses that are illegally selling marijuana through storefronts or delivery services. Fines would have started at $30,000 for unlicensed operators, then they could be shut down for three days. Those businesses would have been required to submit a "remediation plan" to regulators outlining how they intend to prevent future violations. Penalties also would have been set for landlords whose properties house the unregulated retailers.
According to some reports, there are currently dozens of illicit storefronts and more than 100 non-compliant delivery services operating in D.C.
Mendelson said in a memo last week that the penalties would "respond to the threats posed by illegal cannabis storefronts and delivery services."
"The products sold by illegal storefronts and delivery services are not traced or tested, putting patients who cannot afford to posses medical cannabis from a licensed dispensary at risk of ingesting contaminated products" a proposed Council resolution declaring an emergency to pass the legislation on an expedited basis read. "Additionally, cannabis pop-ups have been associated with incidents of violence, including armed robberies and shootings, that endanger residents of the District."
Activists took issue with the crackdown components of the proposal, however, arguing that it would have had a chilling effect on businesses that provide broader marijuana access by giving away cannabis as legal "gift" under the 2014 reform initiative and avoiding technically violating the law by accepting payments for non-marijuana items such as t-shirts and juices.
Another rally against the legislation as introduced was planned for Tuesday, but it's not clear if that will go forward in the wake of  the legislation's language change. According to reporter Martin Austermuhle of WAMU and DCist, there were at least four members of the D.C. Council who planned to vote against the measure as it was drafted, which made the margin of passage significantly more narrow under the emergency procedures it is being considered under.
Operators of marijuana "gifting" stores spent the weekend organizing against the bill; they were set to hold a rally tomorrow ahead of a vote. I am hearing that 4 councilmembers were likely "no" votes; since it was an emergency bill, one more "no" would have sunk the whole thing. https://t.co/DAYKItcXX0

— Martin Austermuhle (@maustermuhle) November 1, 2021
An update posted to the chairman's website on Monday, which was first reported by Austermuhle, says that "language regarding civil enforcement and penalties against illegal cannabis shops has been removed from the bill." The initially proposed crackdown had first been noted last week by The Outlaw Report.
The legislation will now simply allow patients to register with the Alcoholic Beverage Regulation Administration (ABRA) if they were issued a recommendation from a physician within the last two years, allow patients to keep their registration if it expired, or will expire, between March 1, 2020 to January 31, 2022 and permit regulators to provide two-year registrations for applicants before January 31, 2022.
Rally with @WeActRadio to protest the Councils emergency https://t.co/SFys0Bm2Df

— DC Marijuana Justice💨🏛💨🏛 (@DCMJ2014) November 1, 2021
All of this comes as lawmakers prepare to discuss a proposal to legalize retail cannabis sales, which is a much more likely prospect now that both chambers of Congress have excluded language from appropriations legislation that has barred D.C. from using its local tax dollars to implemented a regulated marijuana market for adults.
The mayor of D.C. said in April that local officials are prepared to move forward with implementing a legal system of recreational marijuana sales in the nation's capital just as soon as they can get over the final "hurdle" of congressional interference.
Bowser introduced a cannabis commerce bill in February—and members of the District Council are considering that, as well as a separate proposal put forward by Mendelson.
The Committee of the Whole, the Committee on the Judiciary & Public Safety & the Committee on Business & Economic Development will discuss that latter proposal on November 19.
Separately, another group of activists recently announced an effort to pressure local lawmakers enact broad drug decriminalization, with a focus on promoting harm reduction programs, in the nation's capital. A poll released last week found that voters are strongly in favor of proposals.
Government-Grown Marijuana Is Genetically Closer To Hemp Than Cannabis Sold In Dispensaries, Another Study Finds
Photo courtesy of Martin Alonso.