Michigan Attorney General Pushes Governor On Marijuana Clemency For Prisoner With COVID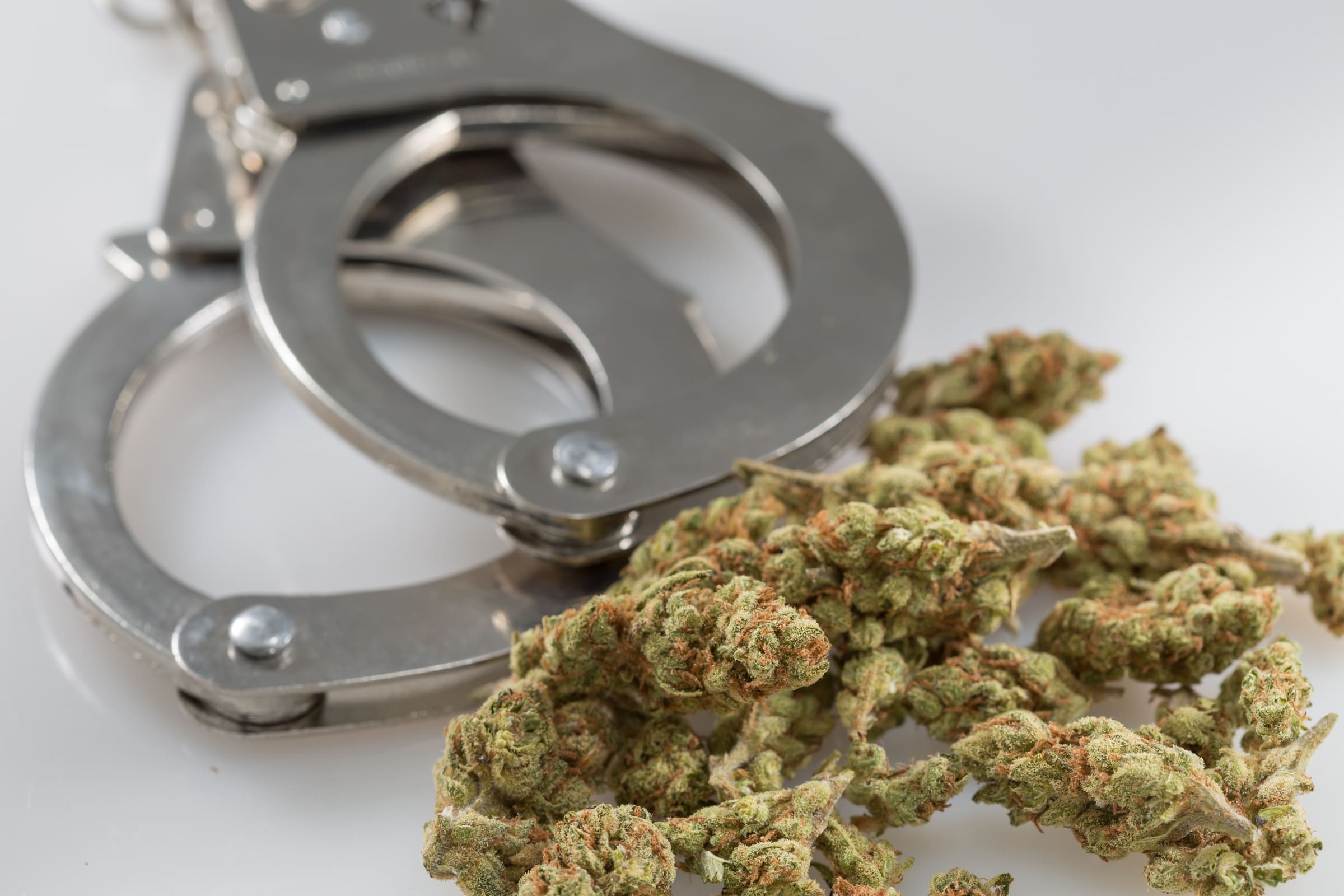 The attorney general of Michigan is asking the governor to commute the sentence of a 69-year-old inmate who was convicted of selling marijuana more than two decades ago and has since contracted the coronavirus in prison.
Attorney General Dana Nessel (D) wrote in a letter on Wednesday that while her office doesn't have the power to unilaterally grant clemency, it is strongly recommending that Gov. Gretchen Whitmer (D) use her own authority to facilitate the commutation, arguing that Michael Thompson's sentence for selling three pounds of cannabis to an undercover police officer in 1996 is excessive.
Michael Thompson's draconian sentence is unreasonable and an affront to justice. I ask that @GovWhitmer commute his sentence and allow Michael to be released from custody as soon as possible. https://t.co/1v7uhwtUA7

— Dana Nessel (@dananessel) August 5, 2020
The fact that Michigan legalized marijuana for adult use in 2018 underscores the need for restorative justice, she wrote to the governor.
"A decades-long sentence like that imposed on Mr. Thompson is usually reserved for second-degree murder convictions or for particularly heinous rape cases involving multiple aggravated factors," Nessel said. "Sentences of this length for selling marijuana are simply unheard of, even when accompanied by firearms offenses."
.@MIAttyGen @dananessel Sends Letter to Governor in Support of Michael Thompson's Commutation ⬇️https://t.co/gj0p2oKcX4 pic.twitter.com/DdVYzoPt7s

— Michigan Attorney General Dana Nessel (@MIAttyGen) August 5, 2020
"Given that recreational and medicinal marijuana is now legal in Michigan, allowing Mr. Thompson to continue to serve this very draconian sentence is even more offensive and unreasonable," she wrote.
The attorney general said that under today's criminal statutes, Thompson's offense would be punishable by a maximum of four years in prison, or eight if he was convicted of a second drug crime.
Because Thompson was also convicted on firearms charges, the trial court handed him a sentence of 42-60 years in prison, which the state's top prosecutor described as "a sentence almost unheard of for such convictions."
"Though, strictly speaking, Mr. Thompson's sentence was legal at the time it was imposed, this does not necessarily mean it is proportionate to the offenses committed and to the offender," Nessel wrote, adding that the Thompson's infection with the coronavirus highlights the need to quickly grant his commutation application.
"Since Mr. Thompson should not have been in prison in 2020 if sentenced fairly, it is appropriate to consider the personal impact of the COVID-19 pandemic in determining whether to grant his application for commutation of his sentence," the letter states.
"For all these reasons, I respectfully urge you to expeditiously grant Mr. Thompson's application for commutation of his sentence and mandate his immediate release from prison," she told the governor. "Mr. Thompson has more than sufficiently paid for the crimes he committed and should be allowed to spend the remaining years of his life with family and friends."
Marijuana Moment reached out to the office of Whitmer, who is reportedly being considered as a potential vice presidential running mate for presumptive Democratic nominee Joe Biden, about whether her office plans to grant Thompson clemency, but a representative did not immediately respond.
Activist Shaun King said he also did not hear back from the governor's office when he inquired, but he alleged that friends of Whitmer told him "it's because she's being considered for Biden's VP," and the former vice president remains opposed to marijuana legalization.
I personally asked @GovWhitmer's office why she refuses to grant clemency to Michael Thompson.

They had nothing.
It's just cruel at this point.

So I asked several of her friends. They said it's because she's being considered for Biden's VP.

— Shaun King (@shaunking) August 1, 2020
The marijuana community has been a strong advocate for Thompson's release, with multiple high-profile voices calling for his release.
"The weed industry is run almost entirely by white men while people like Michael Thompson spend their lives in prison," comedian Sarah Silverman said last week.
The weed industry is run almost entirely by white men while people like Michael Thompson spend their lives in prison https://t.co/SlGgWgnScK

— Sarah Silverman (@SarahKSilverman) August 1, 2020
Television host and cannabis advocate Montel Williams also weighed in.
Michael Thompson has been taken to a hospital with #COVID symptoms.

Michael and I are both black men who have been arrested for pot in Michigan.

I got the white glove treatment.

He is now Michigan's longest serving NON VIOLENT offender.

I urge @gretchenwhitmer to act. https://t.co/xAbQjPK7vL

— Montel Williams (@Montel_Williams) August 1, 2020
Read the attorney general's letter to the governor on commuting Thompson's marijuana sentence below: 
Michigan AG On Marijuana Cl… by Marijuana Moment on Scribd
Joe Biden Mocks Drug Testing In Response To Reporter's Cognitive Assessment Question