North Dakota Activists Submit Measure To Legalize Marijuana In 2020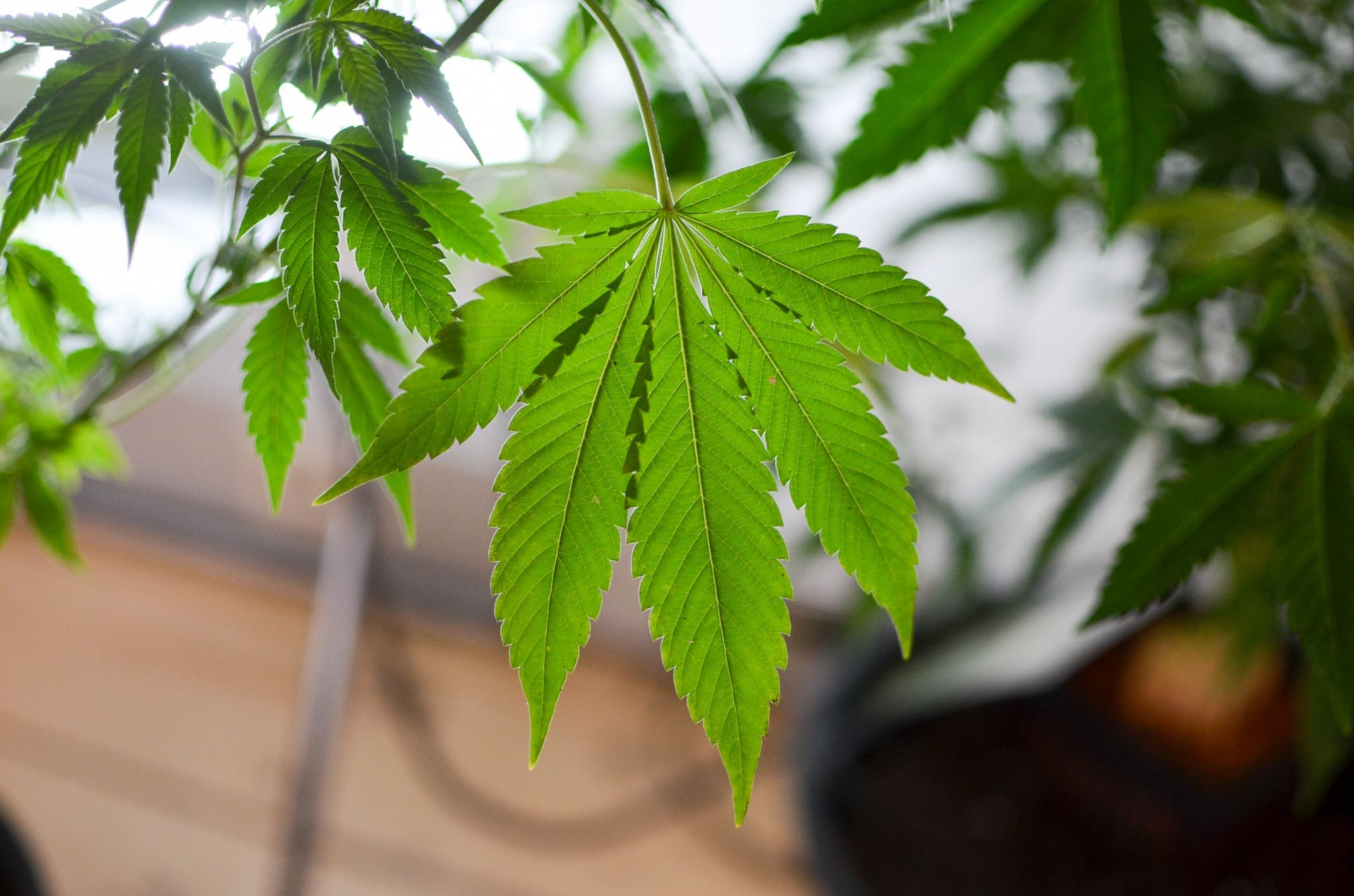 North Dakota activists submitted a measure to legalize marijuana for adult use to state officials on Thursday, an organizer confirmed to Marijuana Moment.
Legalize ND, the group behind the proposed statutory initiative, delivered the measure to the secretary of state's office. It's expected to be validated within days, after which point petitions will be distributed to collect signatures in support of qualifying for the 2020 ballot.
It's been about a year since organizers began working on the measure, which would allow adults 21 and older to possess and purchase cannabis for personal use. The proposal is more narrowly tailored than a legalization initiative from the same organization that voters rejected in 2018, however.
The previous version didn't include any restrictions on cultivation or possession, and it didn't involve a licensing scheme. By contrast, the new measure would prohibit home cultivation, limit possession to two ounces, impose a 10 percent excise tax and establish a regulatory body to approve licenses for marijuana businesses.
"One of the largest complaints from last time was the mantra of 'poorly written,'" Legalize ND's David Owen told Marijuana Moment in a phone interview. "They targeted the lack of legal experience from our team and they targeted a lack of 'qualified lawyers' to be drafting language that would go into the state's statutory law."
But he said he's confident the campaign will be successful this time around, in part because they spent months drafting the language with the North Dakota Legislative Council.
Asked what he'd say to voters still on the fence about legalization, Owen replied that it would depend on what their initial concerns were:
"If it's a concern over home grow, well it's simple, we don't have that anymore. If it's a concern of people having too much, we have a reasonable possession limit now—in their eyes, I still think possession limits are fundamentally arbitrary, but they wanted a possession limit so we have that now. If people go, 'well what about the quality of the language?' I can point to how it's literally written by Legislative Council, so either every attorney who works for the state of North Dakota is incompetent or this is well written."
In order to qualify for next year's ballot, the group must collect 13,452 valid signatures from voters before July 6, 2020.
"I think the most important thing isn't what it would do, but what it would stop from happening," Owen told local radio station KFGO on Wednesday. "We currently have a system where people are unable to find a job because of a criminal record, we have a system where people are continuing to get marijuana charges and lose their housing, we have families being separated because of parents losing custody over their children for marijuana charges. That all stops when this is legalized."
Listen to Owen's radio interview about the new marijuana ballot measure below:
Internal polling that received outside funding, which Owen said cannot be publicly released because of the wishes of the donor, shows the initiative is "slightly ahead" among voters.
In an earlier interview with Marijuana Moment in February, Owen said that it's "very probable that we can do it" this time around, but much of that depended on the extent to which opposition campaigns are involved and how much funding outside groups are able to offer.
Currently, North Dakota has a medical cannabis program, and the governor signed legislation in May decriminalizing low-level marijuana possession.
Marijuana Summit Will Give Virginia Governor 'More Tools' To Back Legalization, Attorney General Says
Photo courtesy of Philip Steffan.
Oklahoma Lawmakers Decline To Override Governor's Medical Marijuana Delivery Veto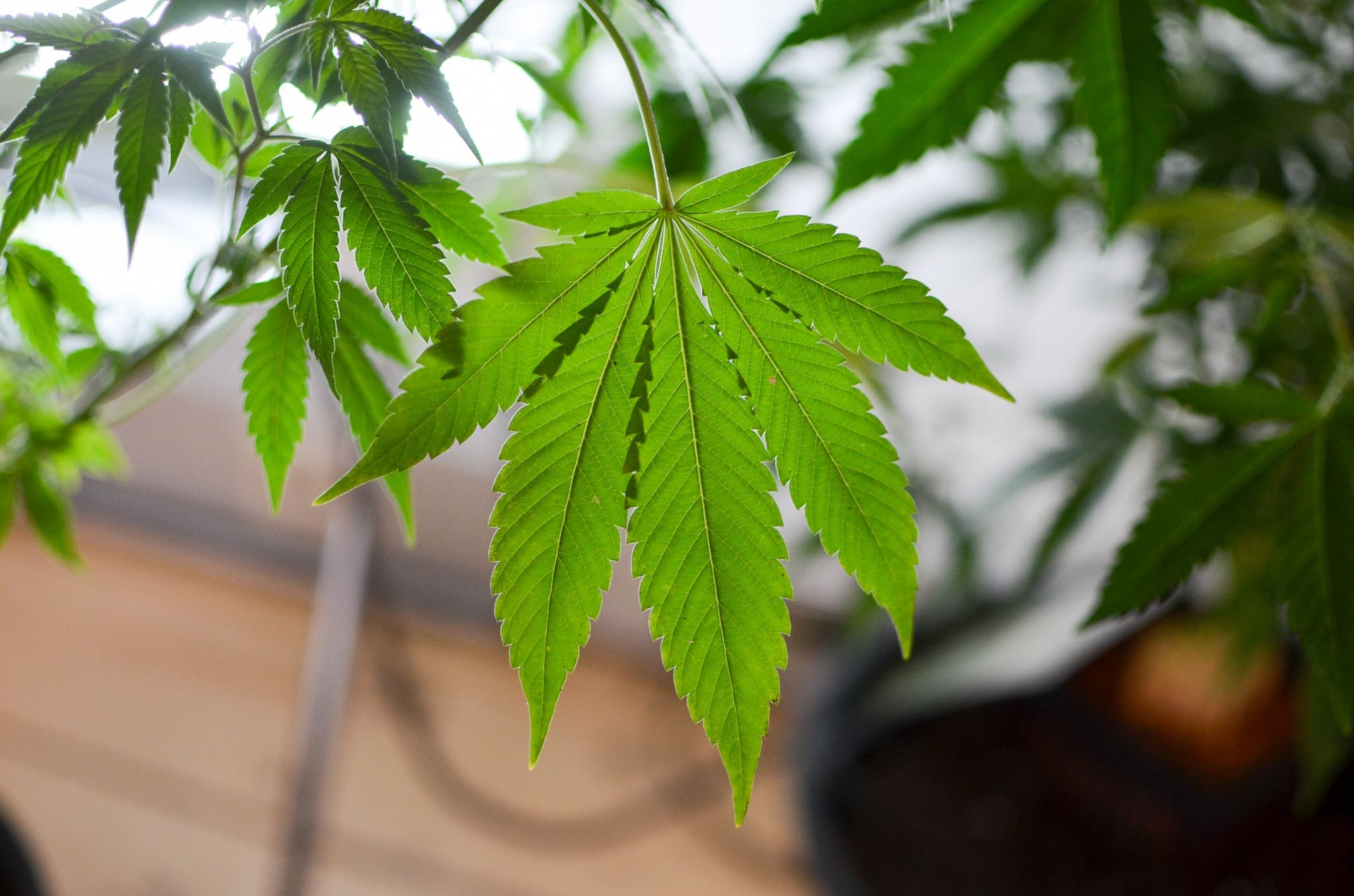 After the governor of Oklahoma vetoed a wide-ranging medical marijuana expansion bill on Thursday, advocates mounted a last-minute push to get lawmakers in both chambers to override the action on their last day in session Friday. But by the afternoon, the legislature adjourned for the session without taking up the proposal again.
Gov. Kevin Stitt (R) took advocates by surprise when he rejected HB 3228, which had cleared the legislature with impressively strong bipartisan support sufficient to override a veto. Among other things, the bill would have allowed out-of-state residents to obtain temporary medical cannabis licenses, permitted deliveries to patients and revised a statute to make it so any first-time marijuana possession conviction would be punishable by a fine and no jail time.
House leadership reportedly lobbied the Senate to agree to take up an override vote, as they knew it would pass in their chamber but didn't want to waste time if senators weren't willing to act. But around noon on Friday, Senate leadership indicated that they would not be challenging the veto after all.
Shortly thereafter, both chambers completed their agendas for the day and voted to adjourn sine die, leaving the veto intact. The motion to end the session technically takes effect next Friday, May 29, so it is possible that lawmakers could take up additional legislation, including the cannabis bill, before they are finally done for the year.
The Oklahoma House of Representatives has adjourned the Second Regular Session for Fifty-Seventh Legislature Sine Die.

— OK House of Reps (@OKHouseofReps) May 22, 2020
Advocates held out hope until the last minute about the possibility of the Senate reversing course and voting on an override. Given the significant margin of passage in both chambers, they felt an override would have been achievable if they choose to hold a vote.
"It is Senate leadership's prerogative," Norma Sapp, executive director of Oklahoma NORML, said in a video update prior to adjournment. "The only thing I can say is possibly make more phone calls to your senators. Otherwise we're out here praying that something changes."
In a veto message, Stitt wrote that "HB 3228 is a lengthy bill that alters Oklahoma's medical marijuana program" and the "language in the bill makes substantial policy changes to the medical marijuana program that were not fully scrutinized through normal legislative procedures before the bill was received by my office in the middle of the night Saturday."
"While there is much room for improvement in the way our state's program operates, this bill does not address those items in a way I can support," he said.
While the governor declined to specify which provisions he opposes, here are the main changes the bill would have accomplished:
Out-of-state individuals would have been able to apply for temporary, 90-day medical cannabis patient licenses—even if they're weren't a registered patient in their home state. Those licenses would have been renewable.
The bill also proposed to remove a provision that requires people who aren't registered cannabis patients to state a valid medical condition if caught possessing marijuana in order to receive a reduced misdemeanor penalty.
Under the policy change, any person—regardless of whether they have a medical condition—would have faced a misdemeanor punishable by up to $400 and no jail time for first-time possession without a medical cannabis card.
Another provision celebrated by reform advocates would have made it so that medical marijuana patient and caregiver records couldn't be "shared with any other state agency or political subdivision without a warrant issued by a court of competent jurisdiction."
The bill also proposed several other changes such as allowing patients to pay a late fee to get their registration renewed if they missed the deadline by more than 30 days but fewer than 90 days.
For the delivery section, the legislation states that licensed dispensaries could transport cannabis products to patients' private residences as long as they were located within a 10-mile radius. If there weren't any dispensaries in that range, a dispensary more than 10 miles away could have still delivered products if they were based in the same country as the residence.
It's not clear which of these proposals the governor opposed to the extent that he chose to veto it. He signed a bill establishing a regulatory framework for Oklahoma's medical cannabis program last year after voters approved a legalization ballot measure in 2018.
Oklahoma activists filed a proposed ballot measure to legalize cannabis for adult use in December. Last month, a campaign staffer said they're awaiting state Supreme Court approval to gather signatures but tempered expectations that it would be feasible to collect enough in the allotted timeframe due to the coronavirus pandemic.
A state lawmaker also said he would be introducing a bill to legalize recreational marijuana and argued it would "potentially be a revenue funder" to fill coffers diminished by the health crisis.
Meanwhile, in Virginia, the governor signed a bill on Thursday officially making the state the 27th in the U.S. to decriminalize cannabis possession.
New York Governor Says 'I Believe We Will' Legalize Marijuana
Photo courtesy of Philip Steffan.
New York Governor Says 'I Believe We Will' Legalize Marijuana
The governor of New York said on Friday that while the legislature hasn't been able to pass a marijuana legalization bill so far during this legislative session, he feels the issue will end up getting over the finish line sooner or later.
Gov. Andrew Cuomo (D) was asked during a coronavirus update briefing why the state hasn't legalized cannabis as a way to generate revenue for economic relief rather than depend on federal funds.
He seemed to take issue with the suggestion, arguing that it's the federal government's "obligation as part of managing this national pandemic that they provide financial relief to state and local governments, just the way they took care of the big corporations."
On marijuana reform, he said "I support legalization of marijuana passage. I've worked very hard to pass it."
"I believe we will, but we didn't get it done this last session because it's a complicated issue and it has to be done in a comprehensive way," he said.
Assembly Majority Leader Crystal Peoples-Stokes (D) made similar comments when asked about the policy last month, though she seemed to signal that she laid partial blame for the failure to enact reform on the governor prioritizing other issues during the pandemic.
"I would like to see the legalization of adult use cannabis happen. I still am a proponent of that," she said at the time, adding that she "personally would like to see it move forward" this year.
"I can't commit that it will, because it's not my call whether or not things go on the floor or not, but I do know that it's something I'm pushing for," she said. In terms of approving legalization through the budget, the majority leader said "I just think the governor didn't want it to be there right then" because of shirting legislative priorities.
Lawmakers and reform advocates had hoped that legalization could be accomplished through the annual budget, and they held out hope all the way up to the April deadline, but it didn't happen.
Cuomo, who has included legalization in his budget for two years in a row without seeing it enacted, indicated in April that he thought the legislative session was "effectively over" in general and raised doubts that lawmakers could pass cannabis reform vote remotely via video conferencing.
But the legislature has not adjourned for the year yet and lawmakers will reportedly meet next week to address COVID-19-related legislation and potentially other issues.
Meanwhile, a ban on pre-employment drug testing for marijuana for most workers in New York City went into effect last week.
Virginia Governor Officially Signs Marijuana Decriminalization Bills Into Law
Photo courtesy of YouTube/NYGov.
Joe Biden Says 'I Know A Lot Of Weed Smokers' To Justify His Opposition To Legalizing Marijuana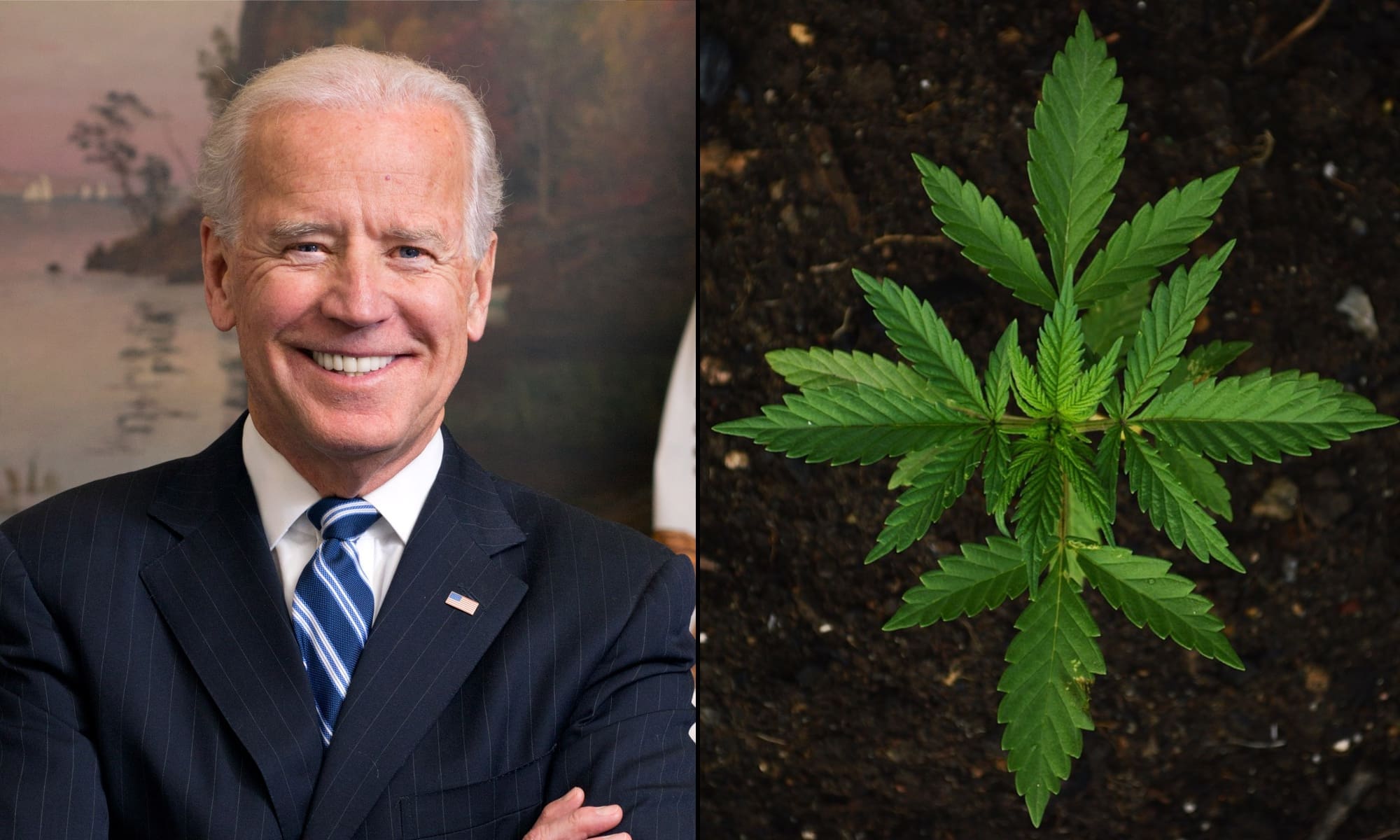 Presumptive Democratic presidential nominee Joe Biden said on Friday that he knows "a lot of weed smokers" and seemed to suggest that they've provided him with anecdotal evidence that informs his opposition to marijuana legalization.
In an interview with The Breakfast Club, the former vice president first discussed his view that "no one should be going to jail for drug crime, period" and said that's particularly true for cannabis, for which it "makes no sense for people to go to jail."
Biden was then pressed about the difference between decriminalizing marijuana possession, which he supports, and broader legalization, a policy he has continued to oppose despite its popularity, especially among Democratic voters. Rather than discuss the policy differences in detail, he explained why he's against comprehensive reform.
"Because they're trying to find out whether or not there is any impact on the use of marijuana—not in leading you to other drugs. But does it affect long-term development of the brain? And we should wait until the studies are done. I think science matters," he said.
"I think we got decades and decades and studies from actual weed smokers, though," host Charlamagne tha God responded.
"Yeah, I do. I know a lot of weed smokers," Biden said.
In agreeing with the premise—that we do have information about the impact of cannabis consumption from the millions of people who partake, including "a lot" that Biden knows personally—he appears to be signaling he feels it does have negative consequences, and that's part of the reasoning behind his opposition to legalization.
"Neither President Trump nor Vice President Biden have proposed a federal marijuana policy that aligns with the views of the American people," Matthew Schweich, deputy director of the Marijuana Policy Project, told Marijuana Moment. "Anecdotal experience should never serve as the basis for making executive decisions that affect the lives of millions of Americans."
Whether the former vice president's shares former Attorney General Jeff Sessions's belief that marijuana consumers are not "good people" is uncertain, but what's clear is that his impression of those he knows who do use cannabis has not inspired him to push for changes to laws that would allow them to legally purchase the substance from licensed businesses instead of from the criminal market.
Instead, Biden has drawn the line at simple decriminalization, expunging past convictions, federal rescheduling, legalizing cannabis for medical purposes and letting states set their own policies.
"If Joe Biden truly was friends with many marijuana consumers he would know what the overwhelming majority of Americans know: that millions of otherwise law abiding citizens partake in cannabis and prohibition is an utter failure that destroys communities and families," NORML Executive Director Erik Altieri told Marijuana Moment. "Outside of elite political circles, there are still over 600,000 individuals arrested every year for simple possession and the vast majority of those targeted are black and brown Americans."
"Joe, more than anyone, needs to get on the right side of history when it comes to marijuana policy given he is the architect of many of the laws that gave rise to the drug war and mass incarceration in the first place," he said. "His continual denial of the moral and scientific reality we live in is pure malarkey and shouldn't stand unchallenged in 2020."
Earlier in the interview, he described another proposal he's made previously: mandatory rehabilitation for people convicted of other drug crimes.
"It costs less to put people in a drug rehabilitation program than it does in jail, and you have a chance," he said. "You've got to give people a chance."
While many reform advocates would view that as superior to incarceration, most still take issue with the idea of forcing someone into treatment over a non-violent drug consumption.
The new comments are the latest signal that Biden has no current plans to evolve his position on legalizing marijuana, regardless of the issue's popularity and the growing state-level reform movement. Perhaps one of the last hopes for advocates for the candidate to get on board before the November election is a criminal justice task force that was launched in partnership with Sen. Bernie Sanders (I-VT).
Most of the members of that group are in favor of legalization, and they will be making recommendations about various reform issues. It remains to be seen whether they will tackle cannabis policy, or if Biden would accept a recommendation to back legalization.
Marijuana Banking Has A '50-50′ Chance To Pass Senate In Coronavirus Package, Sponsor Says