Virginia Governor Says Marijuana Decriminalization Partly Addresses Racial Inequity Inspiring Mass Protests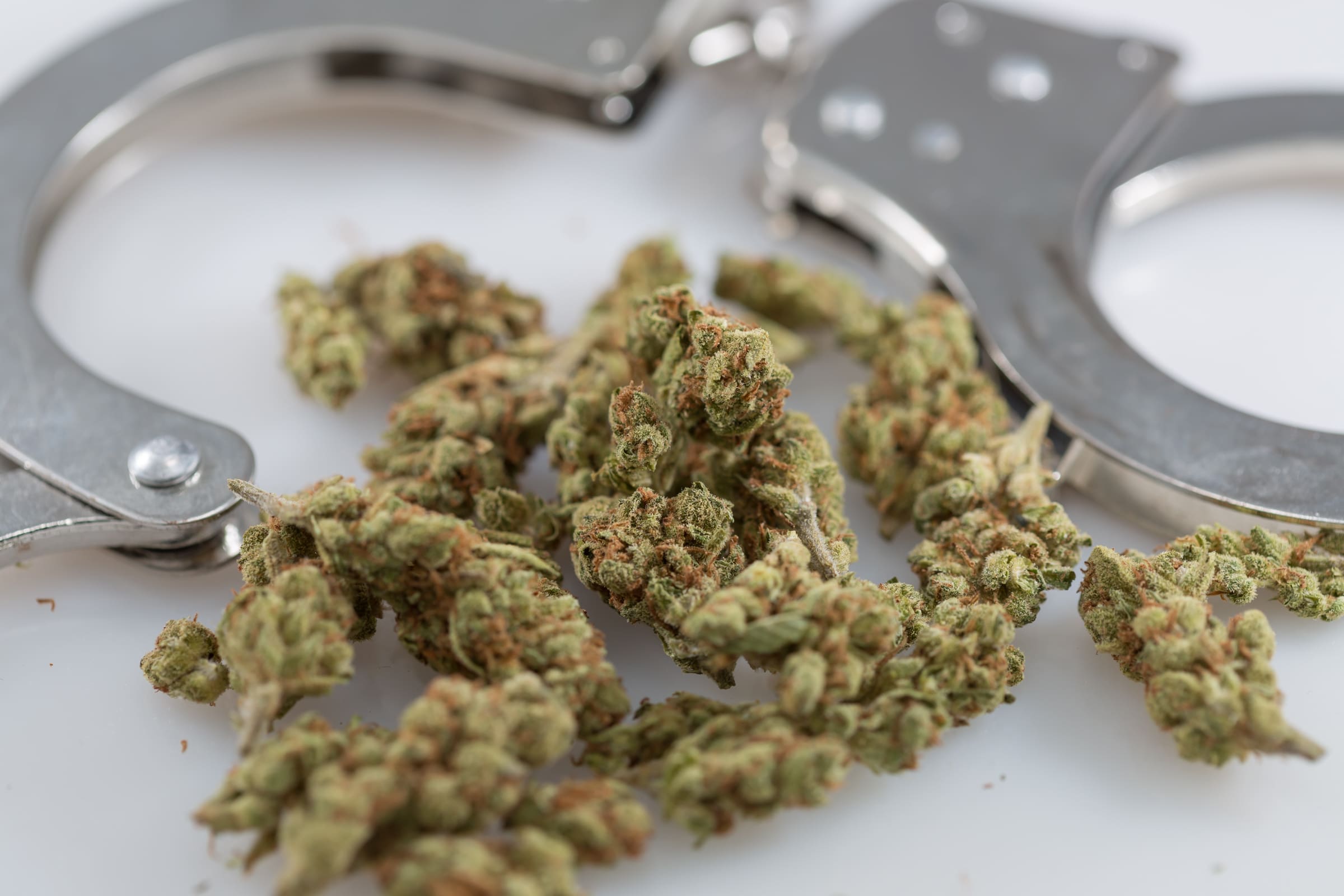 The governor of Virginia said on Tuesday that the passage of marijuana decriminalization legislation this year represents an example of how his state has addressed racial inequities that are inspiring mass protests over recent police killings of black Americans.
In a speech, Gov. Ralph Northam (D) said that while he cannot personally attest to the pain that the black community is grappling with, there are steps lawmakers can take to reform policies that disproportionately harm minorities. That includes removing the threat of jail time for cannabis possession—an offense more likely to be enforced against black people despite comparable rates of use among white people.
"Through 400 years of American history—starting with the enslavement of Africans, through Jim Crow, massive resistance and now mass incarceration—black oppression has always existed in this country, just in different forms," he said. "I cannot know how it feels to be an African American person right now or what you are going through. I cannot know the depth of your pain. But what I can do is stand with you and I can support you, and together we're going to turn this pain into action."
That action has meant "reforming criminal justice," he said. "It meant decriminalizing marijuana."
The governor, who faced severe scrutiny last year after he admitted he was in a yearbook photo showing people wearing blackface and dressed as KKK members, also cited expanding access to Medicaid and increasing the threshold for felony larceny as examples of ways the state has addressed racial inequality during his administration.
Northam signed a marijuana decriminalization bill last month and it goes into effect on July 1. Under the legislation, possessing up to one ounce of cannabis will be punishable by a $25 fine with no threat of jail time and no criminal record. Current Virginia law makes simple possession punishable by a maximum $500 fine, up to 30 days in jail and a criminal record.
Later in the Tuesday press conference, Shirley Ginwright, a member of the Virginia African American Advisory Board that Northam established, thanked him specifically for approving the cannabis decriminalization bill.
"So many of our students and our young black men and women were getting caught up in the criminal justice system because of marijuana, something that wasn't killing them," she said.
The governor isn't alone in connecting the outrage over police killings of black Americans such as George Floyd and Breonna Taylor to cannabis prohibition enforcement. Sen. Cory Booker (D-NJ) also recently said racial disparities in marijuana criminalization is an example of a systemic injustice that underlies the frustration of minority communities.
Last week, 12 House members introduced a resolution condemning police brutality and specifically noting the racial injustices of the war on drugs.
The measure came one week after 44 members of the House sent a letter to the Justice Department, calling for an independent investigation into a fatal police shooting of Taylor in a botched drug raid.
Berner, a rapper who owns a marijuana dispensary that was looted in Los Angeles over the weekend, also seemed to echo Booker's sentiment, stating that the damage to his shop to looting pales in comparison to the underlying racial injustices that prompted the protests.
Marijuana Legalization And The Fight For Racial Justice (Op-Ed)