Attorney General Pressed On Rescheduling Drugs And Legalizing Marijuana By House Judiciary Chair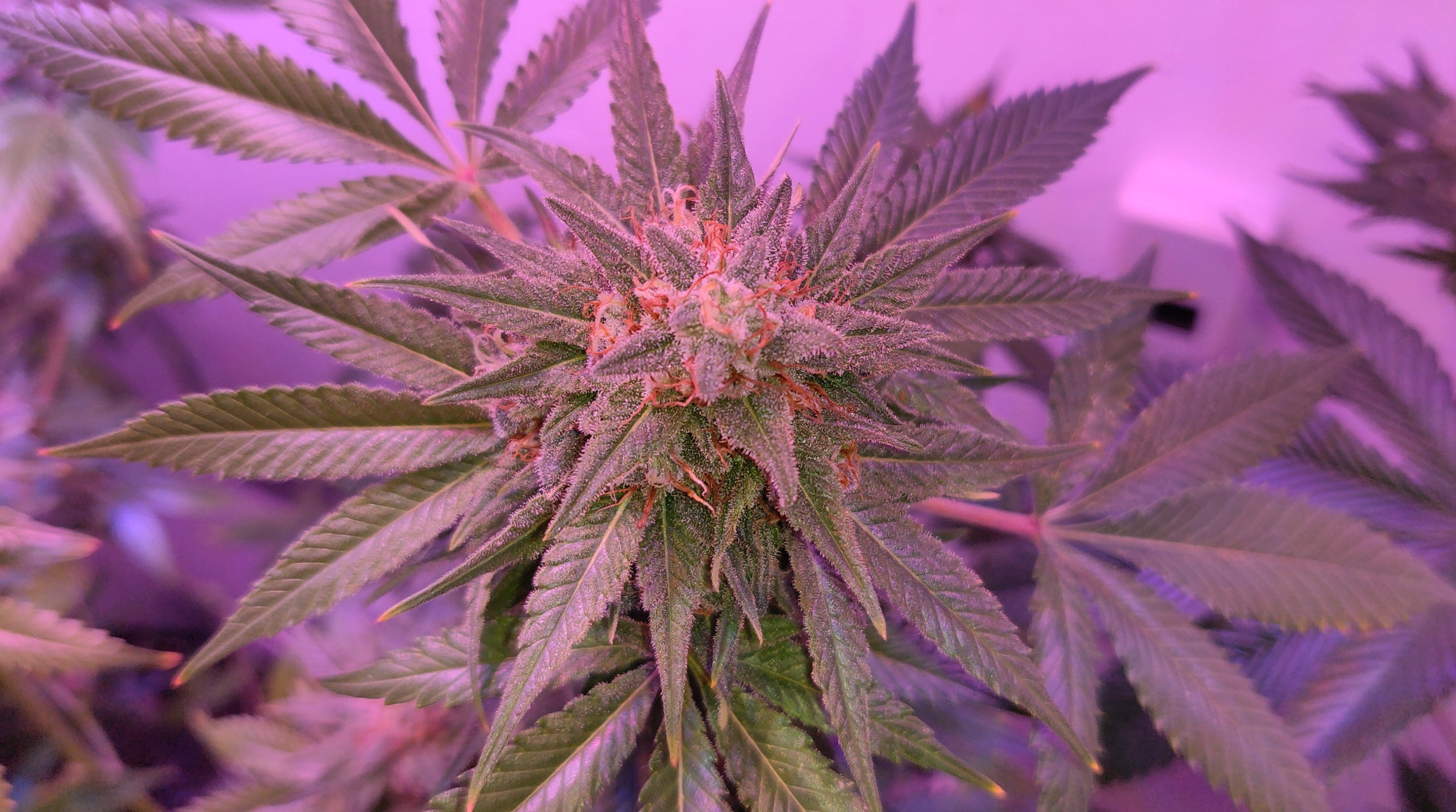 Two key House lawmakers sent a letter to the attorney general on Friday, condemning the recent expansion of Drug Enforcement Administration (DEA) authority amid mass protests and criticizing the agency's objectives as out of step with the movement to legalize marijuana and reschedule other drugs.
And on Monday, two other House members wrote a similar letter, urging that the broader authority policy allowing DEA to conduct covert surveillance of protestors and "enforce any federal crime committed as a result of the protests" be rescinded and suggesting that Congress reevaluate the types of policies the agency should be able to enforce, including drug prohibition.
Judiciary Committee Chairman Jerrold Nadler (D-NY) and Rep. Karen Bass (D-CA) told Attorney General William Barr that the temporary expansion of DEA power, which was first reported by BuzzFeed, is unwarranted and their "narcotics interdiction tactics" are inappropriate to deal with protestors. Further, they said "DEA's rigid refusal to consider, let alone adopt, even minor reform of the way it carries out business portends a further unnecessary escalation of this week's protests."
The letter notes racial disparities in the agency's enforcement of drug laws, particularly for cannabis.
The administration's "counterproductive focus on non-violent drug offenses is a plain reminder that the DEA is out of touch with the Nation's shift from the drug war model to policies of substance abuse treatment, rescheduling drugs, legalizing marijuana, and reducing harsh drug sentences," they said.
That line's inclusion of "rescheduling drugs" is especially notable as it points to reforms that go beyond legalizing marijuana. It's unclear what other drugs the lawmakers are referencing, but Nadler said in a 2018 radio interview that he's in favor of legalizing and regulating "softer drugs" including but not limited to cannabis.
"From everything we have learned, people are going to do drugs," he said at the time. "And certainly the softer drugs like marijuana, there's no good reason at all that they cannot be legalized and regulated properly."
The use of the plural "drugs" in his prior comments stands out, but again he declined to specify the substances he feels there is "no good reason" to continue prohibiting. Marijuana Moment reached out to Nadler and Bass for clarification on this latest letter, but representatives did not immediately respond.
There is not currently any pending legislation in Congress that would reclassify illicit drugs other than marijuana to less restrictive schedules.
In a separate letter, Reps. Earl Blumenauer (D-OR) and Barbara Lee (D-CA) told Barr that he should "rescind this temporary authorization permitting the DEA to conduct covert surveillance on protestors."
Giving the agency this authority threatens to jeopardize the First Amendment rights of protestors, they said, and "this action makes it abundantly clear that Congress must reevaluate the policies of which the DEA is intended to enforce and the technologies that it has obtained to do so."
The lawmakers, who serve as co-chairs of the Congressional Cannabis Caucus, pointed to the fact that simple marijuana possession can carry a punishment of up to a year in jail and a $1,000 fine under federal law, and that's despite the fact that a majority of states have legalized the plant in some form.
"This conflict between these laws creates circumstances in which DEA may perform vast arrest sweeps for an activity that is legal under state law where protest activity is taking place," they said. "While marijuana use is illegal under federal law, there is no rational connection between violations of marijuana law and endangering the public through protest activity."
"Moreover, it is not lost on us that the enforcement of federal marijuana laws is rooted in racial discrimination," the letter continues. "The Nixon Administration also used drug enforcement as a mechanism to criminalize and suppress the civil rights movement quell civil unrest including protests in favor of civil rights. The DOJ must not make the same mistake as Americans take to the streets demanding justice for Black communities and an end to unconstitutional policing."
Several top officials have similarly connected protests over racial injustice to the need for drug policy reform in recent days.
California Gov. Gavin Newsom described his states's legalization of marijuana as a "civil rights" matter last week. Virginia Gov. Ralph Northam said that the passage of cannabis decriminalization legislation this year represents an example of how his state has addressed racial inequities that are inspiring mass protests
Sen. Cory Booker (D-NJ) also recently said racial disparities in marijuana enforcement is an example of a systemic injustice that underlies the frustration of minority communities.
Last month, 12 House members introduced a resolution condemning police brutality and specifically noting the racial injustices of the war on drugs. It now has 160 cosponsors.
That measure came one week after 44 members of the House sent a letter to the Justice Department, calling for an independent investigation into a fatal police shooting of Taylor in a botched drug raid.
In New York, there's a renewed push to pass a package of criminal justice reform legislation that includes a bill to legalize marijuana.
Read both letters on expanded DEA authority below: 
Lawmakers Press AG Barr On … by Marijuana Moment on Scribd
California Governor Says Marijuana Legalization Is A 'Civil Rights' Matter Amid Mass Protests Over Racial Injustice
Photo courtesy of Mike Latimer.
California Marijuana Workers Can't Get COVID Vaccine Answers, As Maryland Prioritizes The Industry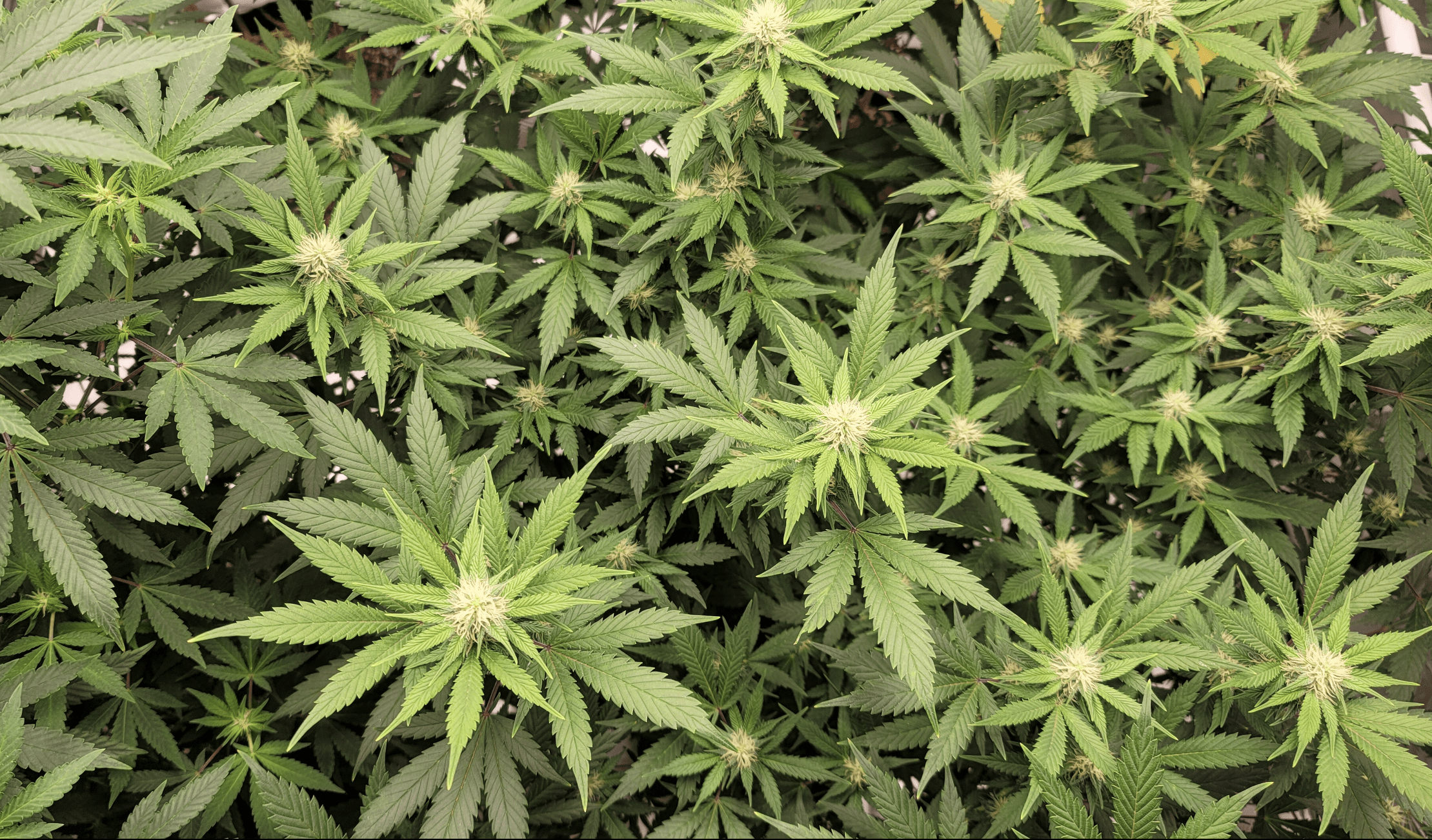 When it comes to COVID vaccine distribution, California marijuana workers want to know: where are they supposed to stand in line?
At the same time that registered medical cannabis workers in Maryland have become eligible for priority access to coronavirus vaccines as part of the state's first phase rollout, there remains an open question about the policy in California, where about 40,000 people are employed in the marijuana sector.
While cannabis workers are defined by the state as essential healthcare employees, some are struggling to find answers about whether they're eligible for vaccines in the initial rollout like nurses and caretakers are. The California Department of Public Health (CDPH) released guidance on who qualifies for each phase of distribution, but there's no explicit mention of where marijuana business employees stand.
Victor Pinho, manager of an Oakland-based cannabis delivery service, told Marijuana Moment that he's faced challenges as he's attempted to determine whether he or his workers could receive a vaccination under the state's guidance. After reaching out to his county supervisor's office to inquire about the issue, he was told that while cannabis workers are considered "essential" for business purposes, the state's vaccine eligibility criteria is different.
"Being in the position that I'm in now—a management position for a delivery service in Oakland—my employees are like, 'When do we get this? We're seeing people every day,'" he said.
Marijuana Moment reached out to CDPH and a senior cannabis advisor with the Governor's Office of Business and Economic Development for clarification, but representatives were not able to deliver a definitive answer despite multiple follow-up requests for clarification on the state's policy.
A spokesperson said CDPH would "do our best" to resolve the uncertainty, but ultimately replied with a link to the state's vaccine page that was not directly responsive to the question.
In contrast, the Maryland Health Department (MHD) recently notified the state's Medical Cannabis Commission (MCC) of the decision to prioritize vaccination for its marijuana workers, which industry representatives say will help protect thousands of employees and patients who have relied on their services amid the pandemic.
Frontline workers employed in health care, law enforcement, nursing homes and the judiciary also qualify for the phase 1A vaccinations. And now that will be extended to medical cannabis workers at dispensaries, cultivation facilities, labs and processing businesses.
These employees "constitute registered health care providers in the State of Maryland and are included in Phase 1A," MHD said in a directive that was first reported by The Baltimore Business Journal.
Maryland's move is yet another example of states recognizing the essential role of cannabis businesses during the health crisis. But this is the first time that a state has specifically prioritized marijuana industry workers for vaccines.
Earlier this month, a coalition of cannabis businesses asked California policymakers to include workers in their sector in the next phase of COVID-19 vaccine distribution.
The group argued that there are unique risks in the industry because workers frequently interact with patients who might be more vulnerable to the virus because they are immune compromised or elderly.
But without clarification from the state, the question of whether cannabis industry workers can get vaccines now or will have to wait until later is largely up to individual counties and healthcare providers, which have discretion to adopt distribution policies that best fit their needs.
Guidance provided by the state in early December recommended that "persons at risk of exposure to SARS-CoV-2 through their work in any role in direct health care or long-term care settings" should be prioritized for vaccinations.
"This population includes persons at direct risk of exposure in their non-clinical roles, such as, but not limited to, environmental services, patient transport, or interpretation," it says, without specifying whether that includes marijuana workers.
San Diego County, in contrast, in its own local guidelines for phase 1A of the vaccine rollout released last week, specifies that the list "includes cannabis industry" workers.
Meanwhile, activists in Washington, D.C. recently announced plans to hand out free bags of organically grown cannabis outside of coronavirus vaccination centers in the nation's capital. The goal is to "highlight the need for further local and national cannabis reform while also advocating for equitable distribution of the critical vaccine."
Separately, while states have taken steps to protect the market and ensure that patients and consumers maintain access amid the pandemic, the same can't be said of the federal government.
Because marijuana remains federally illegal, cannabis companies have been denied economic relief through agencies like the Small Business Administration. Even industries that work "indirectly" with state-legal marijuana businesses are ineligible for certain relief loans.
New Mexico Governor Pushes For Marijuana Legalization In State Of The State Address
Photo courtesy of Mike Latimer.
Top Pennsylvania Official Restores Marijuana Flag After GOP Lawmakers Allegedly Got It Removed
Lt. Gov. John Fetterman's (D) marijuana and LGBTQ flags are waving again at his Capitol office after state officials removed them Monday night, allegedly at the behest of certain GOP lawmakers who feel strongly about the activist decor.
The day after their removal, the lieutenant governor proudly announced on Twitter that he'd restored the flags—one rainbow-themed and the other displaying cannabis leaves.
"I really can't emphasize this enough, my issue isn't with the individuals that came to take them down. They're kind of caught in the middle of it so it's not them," Fetterman told Marijuana Moment. "But the Pennsylvania GOP exerted enough pressure and made enough drama so they felt that they needed to do something and they took them down. When I realized that, I just put them back up."
I even had to rehang this one. 🙄 pic.twitter.com/NPuADtb1Lt

— John Fetterman (@JohnFetterman) January 26, 2021
The flags have been an unusual source of controversy for some members of the legislature. In November, Republican lawmakers passed budget legislation that included a provision targeting his cannabis-themed office decor, making it so only the American flag, the Pennsylvania flag and those honoring missing soldiers could be displayed at the Capitol building.
It's kinda flattering that they changed Pennsylvania law just for me. 🥺👉👈

Speaking of changing laws…

I'll take them down when we get:

LEGAL WEED 🟩 FOR PA + EQUAL PROTECTION UNDER THE LAW for LGBTQIA+ community in PA.
⬛️🟫🟥🟧🟨🟩🟦🟪 https://t.co/B8XMXqcVZJ

— John Fetterman (@JohnFetterman) November 20, 2020
"There's one great way to get them down for good and we can end this," the lieutenant governor said. And that's by enacting legislative reform.
"It shouldn't have to be this way. These are not controversial things. These are very fundamentally American things. It's freedom-related. It's individuality-related. It's jobs. It's revenue," he said. "These are not controversial, but these flags are. For the party that thinks it's A-OK to talk about how an election that was secure was rigged, they sure have a real thin skin when it comes to free speech."
A spokesperson for the state Department of General Services confirmed to Marijuana Moment that it was tasked with removing the flags and did so "in order to comply with section 1724-E of the fiscal code." Asked whether lawmakers from the legislature's Republican majority influenced the recent action, the representative repeated: "All I can say is the Department of General Services removed the flag in order to comply with section 1724-E of the fiscal code."
Marijuana Moment reached out to the offices of the Senate majority leader and House speaker for comment, but representatives did not respond by the time of publication.
Defying the flag order is par for the course for Fetterman, a longtime marijuana reform advocate who is weighing a run for the U.S. Senate. His enthusiastic embrace of the issue has often put him in the spotlight, and he said he'd take that advocacy to Congress if he ultimately decides to enter the race and is elected.
"I'm the only person that's actually called out my own party for its failure to embrace it when it is appropriate," he said, referring to his repeated criticism of the Democratic National Committee's rejection of a pro-legalization platform. "There has never been—or would ever be—a more committed advocate to ending this awful superstition over a plant for the United States."
🚨🚨 PENNSYLVANIA *AND* DNC IS BEING LAPPED ON LEGAL WEED BY THE DAKOTAS NOW

— John Fetterman (@JohnFetterman) January 26, 2021
On his campaign website, the lieutenant governor touts his role in leading a listening tour across the state to solicit public input on the policy change. He noted that, following his efforts, Gov. Tom Wolf (D) "announced his support for legalization for the first time."
It remains to be seen when legalization will happen in Pennsylvania, however. Despite Fetterman and Wolf's support for legalization and the pressure they're applying on lawmakers, convincing Republican legislative leaders to go along with the plan remains a challenge.
Fetterman previously told Marijuana Moment that pursuing reform through the governor's budget request is a possibility. But in the meantime the administration is exploring the constitutionality of issuing "wholesale pardons for certain marijuana convictions and charges."
Since adopting a pro-legalization position in 2019, Wolf has repeatedly called on the legislature to enact the policy change. He's stressed that stressed that marijuana reform could generate tax revenue to support the state's economic recovery from the coronavirus pandemic and that ending criminalization is necessary for social justice.
In September, he took a dig at the Republican-controlled legislature for failing to act on reform in the previous session. And in August, he suggested that the state itself could potentially control marijuana sales rather than just license private retailers as other legalized jurisdictions have done.
Fetterman previously said that farmers in his state can grow better marijuana than people in New Jersey—where voters approved a legalization referendum in November—and that's one reason why Pennsylvania should expeditiously reform its cannabis laws.
He also hosted a virtual forum where he got advice on how to effectively implement a cannabis system from the lieutenant governors of Illinois and Michigan, which have enacted legalization.
Shortly after the governor announced that he was embracing the policy change, a lawmaker filed a bill to legalize marijuana through a state-run model.
A majority of Senate Democrats sent Wolf a letter in July arguing that legislators should pursue the policy change in order to generate revenue to make up for losses resulting from the COVID-19 pandemic.
Top New York Official Responds To Marijuana Advocates' Criticism Of Governor's Legalization Plan
Photo courtesy of Twitter/John Fetterman.
Hawaii Could Legalize Psychedelic Mushroom Therapy Under New Senate Bill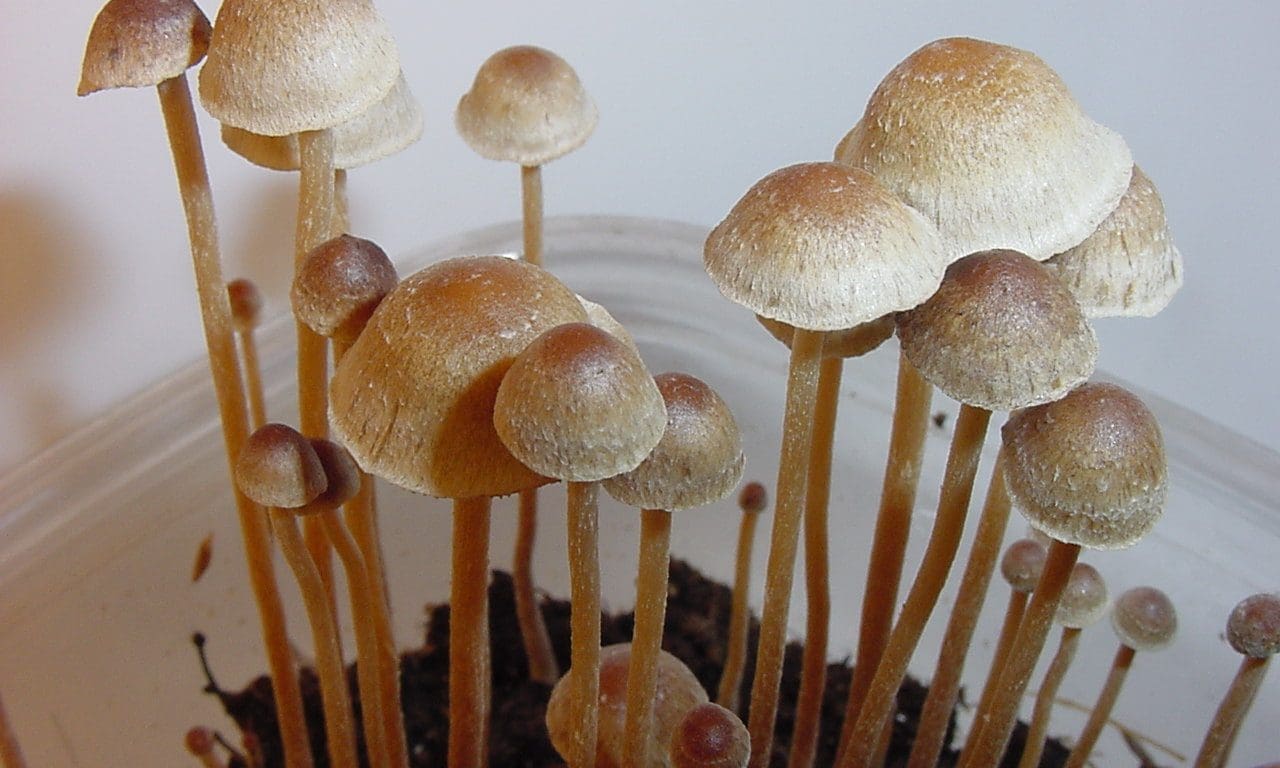 Hawaii could legalize the use of psychedelic mushrooms for therapy under a newly filed bill in the state legislature.
The measure, if approved, would direct the state Department of Health to "establish designated treatment centers for the therapeutic administration of psilocybin and psilocyn," two psychoactive substances produced by certain fungi.
It would also remove the two compounds from the state's list of Schedule I controlled substances and create a seven-person psilocybin review panel to assess the impacts of the policy change.
Few other specifics are provided in the bill, SB 738, introduced in the state Senate on Friday. It doesn't specify who would qualify for the therapy, for example, or how precisely the drugs—which remain federally illegal—would be administered. The legislation simply says the Department of Health "shall adopt rules" in accordance with state law.
The new legislation comes less than a year after Hawaii lawmakers introduced bills to begin studying the therapeutic use of psychedelic mushrooms with the goal of eventually legalizing them, though those measures did not advance.
Entheogens—including other substances like ayahuasca and ibogaine—have emerged as a promising treatment for severe depression, anxiety and other conditions, although research remains ongoing.
In November, voters in Oregon approved a ballot measure to legalize psilocybin therapy that the state is now in the process of implementing.
The new Hawaii bill was introduced by Sens. Stanley Chang, Laura Clint Acasio, Les Ihara Jr. and Maile Shimabukuro, all Democrats. It has not yet been scheduled for a hearing, according to the state legislature's website.
—
Marijuana Moment is already tracking more than 400 cannabis, psychedelics and drug policy bills in state legislatures and Congress this year. Patreon supporters pledging at least $25/month get access to our interactive maps, charts and hearing calendar so they don't miss any developments.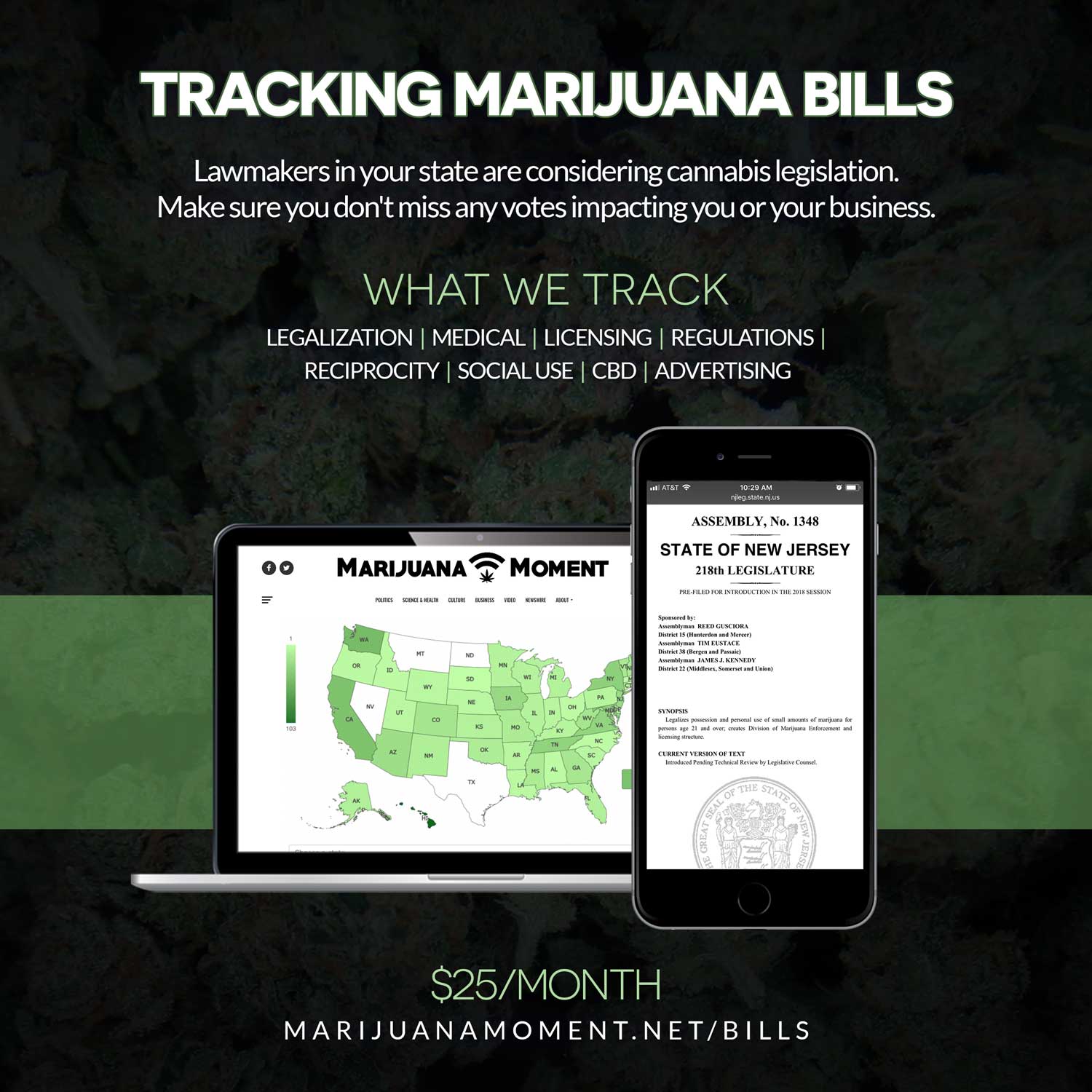 Learn more about our marijuana bill tracker and become a supporter on Patreon to get access.
—
The Hawaii proposal is one of a growing number of broader reform bills to have been introduced across the country this year as the debate on drug policy moves beyond marijuana. A measure introduced in New York earlier this month would remove criminal penalties for possessing small amounts of any controlled substance, instead imposing a $50 fine. Similar measures are expected to be introduced in California and Washington State this year.
A Florida lawmaker recently announced plans to introduce legislation to legalize psilocybin for therapeutic purposes in the state.
Lawmakers in New Jersey last month sent a bill to Gov. Phil Murphy (D) that would reduce criminal charges for the possession of psilocybin, but so far Murphy hasn't signed the measure.
Voters, meanwhile, have been broadly supportive of drug reform measures in recent years. In addition to the psilocybin. measure, Oregon voters in November also approved an initiative to decriminalize possession of all drugs. Washington, D.C. voters overwhelmingly enacted a proposal to decriminalize the possession of psychedelics.
Despite the growing discussion of drug reform at statehouses across the country, some high-profile advocates are setting their sights on the 2022 election. Dr. Bronner's CEO David Bronner, a key financial backer of successful reform efforts in Oregon, told Marijuana Moment last month that he's expecting both Washington state and Colorado voters will see decriminalization or psilocybin therapy on their 2022 ballots.
Meanwhile, a new advocacy group is pushing Congress to allocate $100 million to support research into the therapeutic potential of psychedelics.
New Psychedelics Reform Group Sets Sights On Congress As Movement Builds
Photo courtesy of Wikimedia/Workman