Attorney General Pressed On Rescheduling Drugs And Legalizing Marijuana By House Judiciary Chair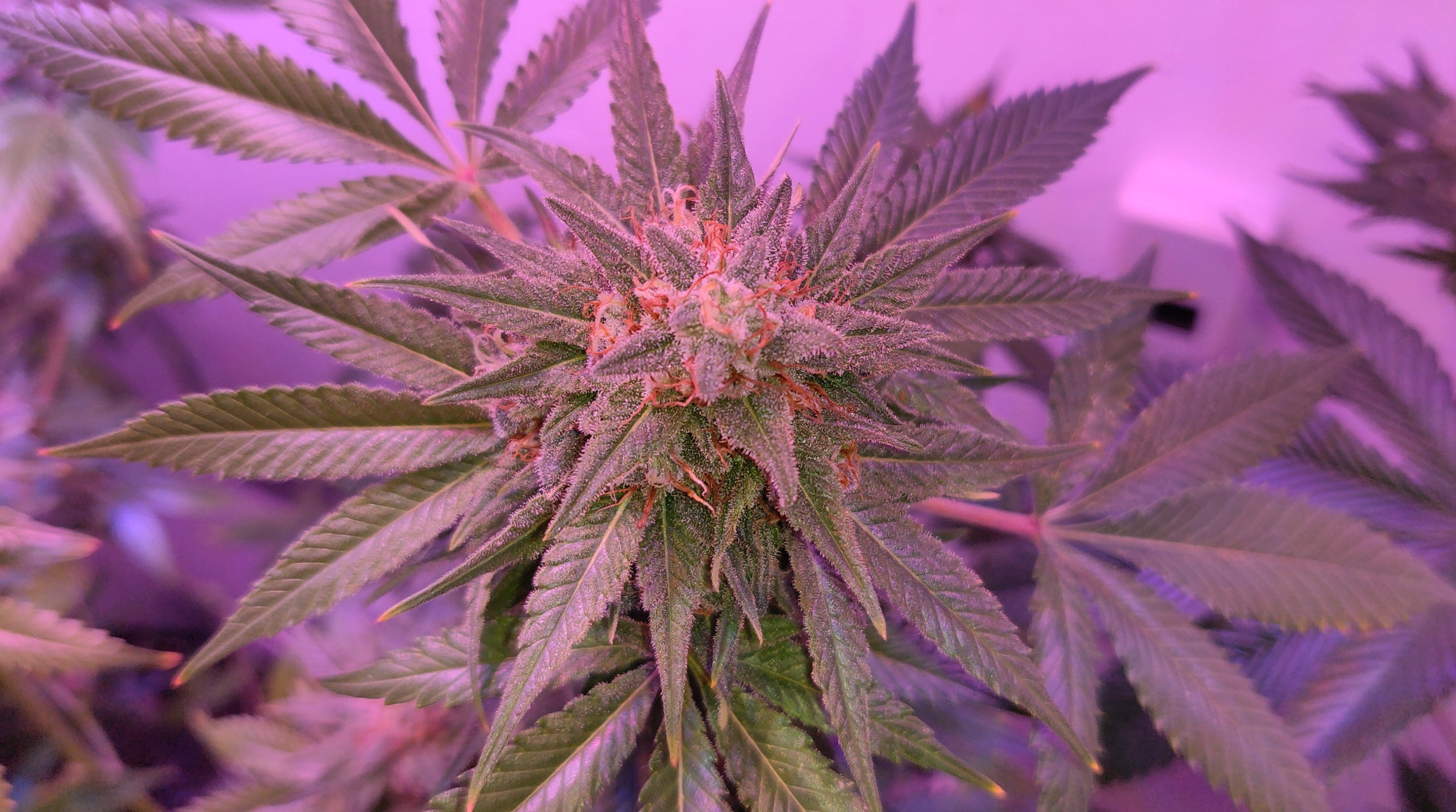 Two key House lawmakers sent a letter to the attorney general on Friday, condemning the recent expansion of Drug Enforcement Administration (DEA) authority amid mass protests and criticizing the agency's objectives as out of step with the movement to legalize marijuana and reschedule other drugs.
And on Monday, two other House members wrote a similar letter, urging that the broader authority policy allowing DEA to conduct covert surveillance of protestors and "enforce any federal crime committed as a result of the protests" be rescinded and suggesting that Congress reevaluate the types of policies the agency should be able to enforce, including drug prohibition.
Judiciary Committee Chairman Jerrold Nadler (D-NY) and Rep. Karen Bass (D-CA) told Attorney General William Barr that the temporary expansion of DEA power, which was first reported by BuzzFeed, is unwarranted and their "narcotics interdiction tactics" are inappropriate to deal with protestors. Further, they said "DEA's rigid refusal to consider, let alone adopt, even minor reform of the way it carries out business portends a further unnecessary escalation of this week's protests."
The letter notes racial disparities in the agency's enforcement of drug laws, particularly for cannabis.
The administration's "counterproductive focus on non-violent drug offenses is a plain reminder that the DEA is out of touch with the Nation's shift from the drug war model to policies of substance abuse treatment, rescheduling drugs, legalizing marijuana, and reducing harsh drug sentences," they said.
That line's inclusion of "rescheduling drugs" is especially notable as it points to reforms that go beyond legalizing marijuana. It's unclear what other drugs the lawmakers are referencing, but Nadler said in a 2018 radio interview that he's in favor of legalizing and regulating "softer drugs" including but not limited to cannabis.
"From everything we have learned, people are going to do drugs," he said at the time. "And certainly the softer drugs like marijuana, there's no good reason at all that they cannot be legalized and regulated properly."
The use of the plural "drugs" in his prior comments stands out, but again he declined to specify the substances he feels there is "no good reason" to continue prohibiting. Marijuana Moment reached out to Nadler and Bass for clarification on this latest letter, but representatives did not immediately respond.
There is not currently any pending legislation in Congress that would reclassify illicit drugs other than marijuana to less restrictive schedules.
In a separate letter, Reps. Earl Blumenauer (D-OR) and Barbara Lee (D-CA) told Barr that he should "rescind this temporary authorization permitting the DEA to conduct covert surveillance on protestors."
Giving the agency this authority threatens to jeopardize the First Amendment rights of protestors, they said, and "this action makes it abundantly clear that Congress must reevaluate the policies of which the DEA is intended to enforce and the technologies that it has obtained to do so."
The lawmakers, who serve as co-chairs of the Congressional Cannabis Caucus, pointed to the fact that simple marijuana possession can carry a punishment of up to a year in jail and a $1,000 fine under federal law, and that's despite the fact that a majority of states have legalized the plant in some form.
"This conflict between these laws creates circumstances in which DEA may perform vast arrest sweeps for an activity that is legal under state law where protest activity is taking place," they said. "While marijuana use is illegal under federal law, there is no rational connection between violations of marijuana law and endangering the public through protest activity."
"Moreover, it is not lost on us that the enforcement of federal marijuana laws is rooted in racial discrimination," the letter continues. "The Nixon Administration also used drug enforcement as a mechanism to criminalize and suppress the civil rights movement quell civil unrest including protests in favor of civil rights. The DOJ must not make the same mistake as Americans take to the streets demanding justice for Black communities and an end to unconstitutional policing."
Several top officials have similarly connected protests over racial injustice to the need for drug policy reform in recent days.
California Gov. Gavin Newsom described his states's legalization of marijuana as a "civil rights" matter last week. Virginia Gov. Ralph Northam said that the passage of cannabis decriminalization legislation this year represents an example of how his state has addressed racial inequities that are inspiring mass protests
Sen. Cory Booker (D-NJ) also recently said racial disparities in marijuana enforcement is an example of a systemic injustice that underlies the frustration of minority communities.
Last month, 12 House members introduced a resolution condemning police brutality and specifically noting the racial injustices of the war on drugs. It now has 160 cosponsors.
That measure came one week after 44 members of the House sent a letter to the Justice Department, calling for an independent investigation into a fatal police shooting of Taylor in a botched drug raid.
In New York, there's a renewed push to pass a package of criminal justice reform legislation that includes a bill to legalize marijuana.
Read both letters on expanded DEA authority below: 
Lawmakers Press AG Barr On … by Marijuana Moment on Scribd
California Governor Says Marijuana Legalization Is A 'Civil Rights' Matter Amid Mass Protests Over Racial Injustice
Photo courtesy of Mike Latimer.