New Congressional Resolution Condemns Police Brutality And War On Drugs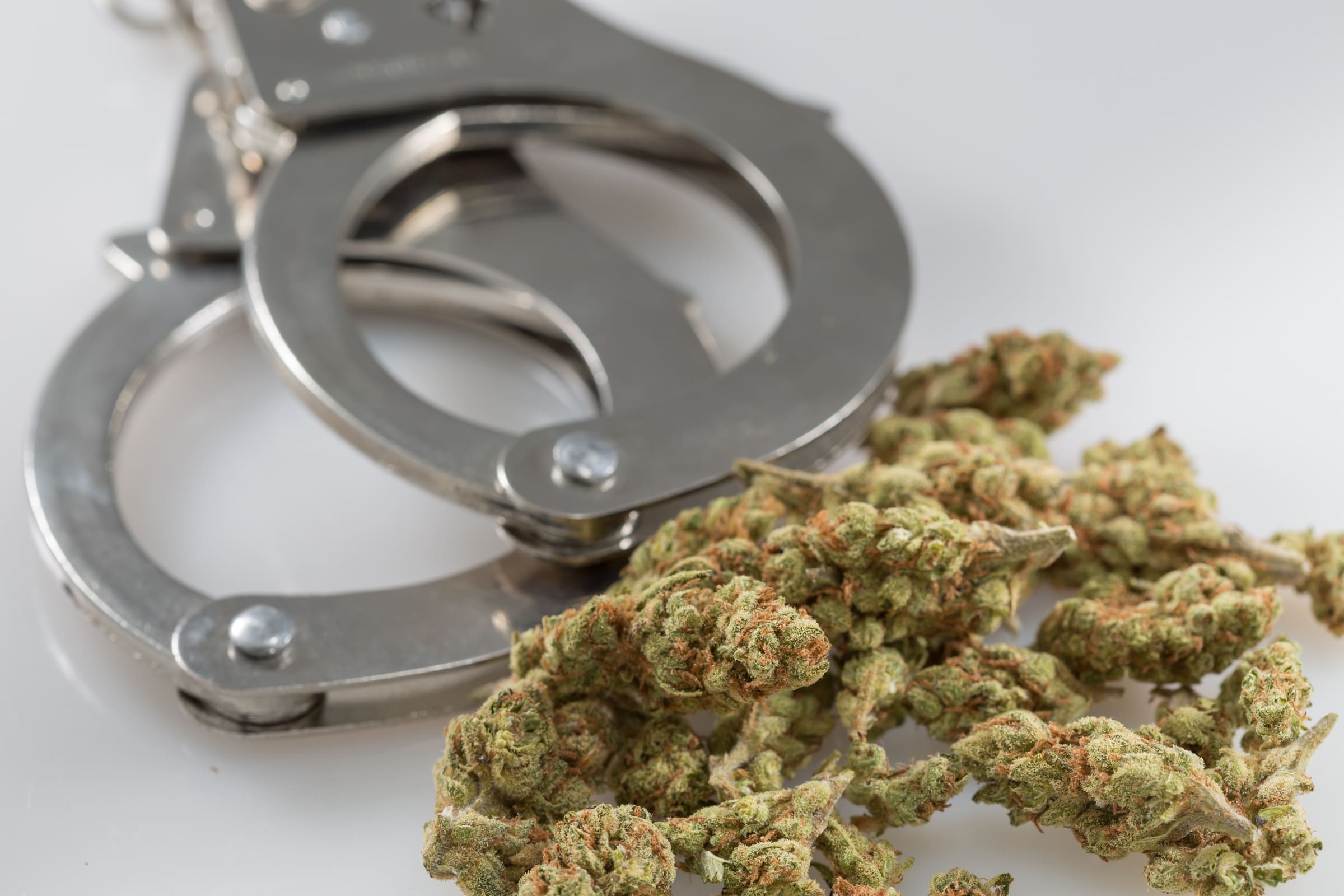 Twelve House members introduced a resolution on Friday condemning police brutality in light of the recent law enforcement killings of two black individuals that have galvanized mass protests. The measure specifically notes the racial injustices of the war on drugs.
The resolution is partly motivated by the killings of George Floyd in Minnesota, where a police officer suffocated him to death, and Breonna Taylor in Kentucky, where she was fatally shot by police during a botched drug raid.
Protests have erupted across the U.S. this week, with calls for justice and law enforcement accountability. The new House measure, if adopted, would formally align the body with that sentiment, condemning police brutality, racial profiling and excessive use of force.
The drug war has contributed to those problems, the lawmakers said, with people of color being more likely to be arrested for drug offenses than white people despite similar rates of consumption.
The "system of policing in America, and its systemic targeting of and use of deadly and brutal force against people of color, particularly Black people, stems from the long legacy of slavery, lynching, Jim Crow laws, and the War on Drugs in the United States and has been perpetuated by violent and harmful law enforcement practices," a provision of the resolution states.
In addition to condemning "all acts of brutality, racial profiling, and the use of excessive force by law enforcement officers and calls for the end of militarized policing practices," the resolution urges the Justice Department to investigate individual cases of police violence and racial profiling and establish all-civilian review boards to provide community oversight of policing.
The measure also "calls for the adoption of sound and unbiased law enforcement policies at all levels of government that reduce the disparate impact of police brutality and use of force on Black and Brown people and other historically marginalized communities."
Reps. Ayanna Pressley (D-MA), Ilhan Omar (D-MN), Karen Bass (D-CA) and Barbara Lee (D-CA) led the resolution. Other cosponsors include Reps. Joaquin Castro (D-TX), Katherine Clark (D-MA), James McGovern (D-MA), Rashida Tlaib (D-MI), Alexandria Ocasio-Cortez (D-NY) and Joseph Kennedy III (D-MA).
The resolution @Ilhan & I are introducing today aims to ensure that those responsible are held accountable and calls for systemic reforms at all levels of government to end the scourge of police brutality in our society. #SaveLivesNow https://t.co/8vlMiY4j83

— Congresswoman Ayanna Pressley (@RepPressley) May 29, 2020
"From slavery to lynching to Jim Crow, Black people in this country have been brutalized and dehumanized for centuries," Omar said in a press release. "The war on drugs, mass criminalization, and increasingly militarized police forces have led to the targeting, torture and murder of countless Americans, disproportionately black and brown."
We can't just continue to watch our communities be brutalized by the police.

I am proud of my sisters in Congress for joining me in condemning police brutality and look forward passing this resolution. https://t.co/qeSaRB5dMZ

— Ilhan Omar (@IlhanMN) May 29, 2020
"The murder of George Floyd in my district is not a one-off event. We cannot fully right these wrongs until we admit we have a problem," she said. "As the People's House, the House of Representatives must acknowledge these historical injustices and call for a comprehensive solution. There are many steps on the path to justice, but we must begin to take them."
Advocacy groups including the Leadership Conference on Civil and Human Rights, Drug Policy Alliance, Color of Change, ACLU chapters and NAACP Legal Defense and Educational Fund have endorsed the resolution.
This measure is being introduced one week after 44 members of the House sent a letter to the Justice Department, calling for an independent investigation into a fatal police shooting of Taylor.
In that letter, the legislators cited prior excessive force incidents with two of the three officers involved in Taylor's shooting—as well as prior alleged improper enforcement by the department's SWAT team in a botched marijuana raid—as evidence of the need for an investigation.
"For too long, Black and brown bodies have been profiled, surveilled, policed, lynched, choked, brutalized and murdered at the hands of police officers," Pressley said about the new resolution. "We cannot allow these fatal injustices to go unchecked any longer. There can be no justice for George Floyd, Breonna Taylor, or any of the human beings who have been killed by law enforcement, for in a just world, they would still be alive. There must, however, be accountability."
Federal Judge Gives Arkansas Marijuana Legalization Activists A Boost With Signature Gathering Ruling