New York Lawmakers Approve Governor's Key Marijuana Regulatory Appointees To 'Jumpstart' Legalization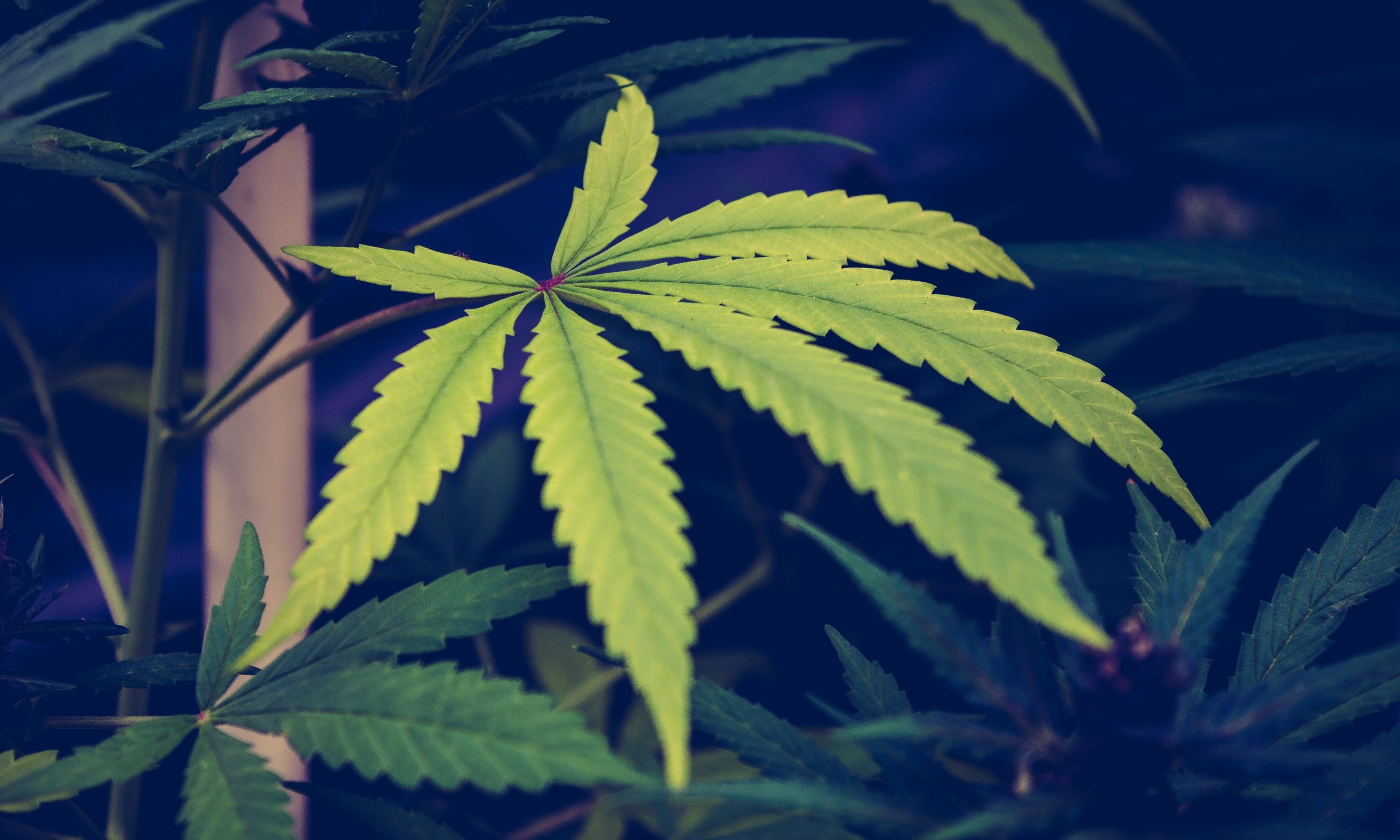 The newly inaugurated governor of New York says she wants to "jumpstart" the implementation of marijuana legalization—and she took a major step on Wednesday by making two key regulatory appointments to oversee the state's cannabis market that were quickly confirmed by the Senate during a special session.
Former New York Assemblywoman Tremaine Wright (D) will serve as chair the Cannabis Control Board, and former Drug Policy Alliance (DPA) staffer Christopher Alexander will be the executive director of the state's Office of Cannabis Management.
The Senate Finance Committee advanced the two nominations earlier on Wednesday prior to the final vote by the full body.
The #NYSenate has voted to confirm the nomination of Christopher Alexander, Executive Director, State Office of Cannabis Management. Watch session: https://t.co/szNYHIaNkW

— New York State Senate (@NYSenate) September 1, 2021
"We're definitely excited that the governor has prioritized rolling this out," Alexander said at the hearing. "We had a six month delay—we're behind six months already—and so the [governor's] priority, she's been very clear that she wants to get this going."
Gov. Kathy Hochul (D), who replaced former Gov. Andrew Cuomo (D) last week after he resigned amid a sexual harassment scandal, has been supportive of the legislature's passage of the adult-use legalization bill this year. And while her predecessor faced criticism as negotiations with legislators on potential appointments stalled, Hochul has now taken the helm and is working with leaders on how to move the process forward.
"One of my top priorities is to finally get New York's cannabis industry up and running—this has been long overdue, but we're going to make up for lost time," Hochul said in a press release.
The newly confirmed officials "bring a wealth of knowledge and experience to their new roles, and I know they will do a tremendous job of outlining and implementing regulations that are safe, fair and transparent, and that recognize the need to remedy the impact that prohibition has had on communities of color," she said.
The governor said at a press conference on Tuesday that getting the marijuana market moving is "very important to me," adding that naming regulators are among the "long-overdue decisions pertaining to establishing cannabis in the state of New York."
"There's no reason why simple announcements in terms of who the executive director [of the Office of Cannabis Management] is and who the chairperson is were not done in time, but I'm going to make up for that lost time," she said, criticizing Cuomo for not getting the job done. "I want those decisions made, and I've made the decisions as to who I want, but they need confirmation from the legislature."
Under New York's legalization law, the independent Office of Cannabis Management within the New York State Liquor Authority was established and will be responsible for regulating the recreational cannabis market as well as the existing medical marijuana and hemp programs. It will be overseen by a five-member Cannabis Control Board. Three members will be appointed by the governor, and the Senate and Assembly would appoint one member each. It's not yet clear when those other appointments will be made.
Sen. Liz Krueger (D), who chairs the Finance Committee and was the lead sponsor of the Marijuana Regulation and Taxation Act (MRTA) that created the state's legal cannabis law, said she is "extremely pleased" with the first two appointments.
"The process of implementing MRTA has been delayed too long, but finally we are seeing some light at the end of the tunnel," she said in a press release.
Very pleased with the nominations of Chris Alexander and Tremaine Wright to OCM and CCB, and grateful to @GovKathyHochul for moving swiftly to get the process of implementing adult-use marijuana back on track after months of needless delay. pic.twitter.com/9Vq1fDhmcP

— Senator Liz Krueger (@LizKrueger) September 1, 2021
Kassandra Frederique, executive director of DPA, said in a press release that "New Yorkers have been clear that cannabis is a critical criminal justice issue and that the communities that have been most impacted should have a crucial role in governing the new market and the larger regulatory institution, which historically has not been the case in other states that have legalized cannabis,"
"By moving swiftly to establish the adult use cannabis program after delays under her predecessor and nominating leaders who have long been involved in the fight for marijuana justice in New York, Governor Hochul is sending a strong signal that the landmark racial and economic justice provisions we fought so hard for in the Marijuana Regulation and Taxation Act will be taken seriously and implemented accordingly," she said.
I am convening an Extraordinary Session of the Legislature to begin tomorrow. We will:

☑️ Extend the eviction moratorium to January 15 and provide relief for tenants & landlords

☑️ Make open meetings safer & more accessible

☑️ Confirm nominees to the State's cannabis program

— Kathy Hochul (@GovKathyHochul) August 31, 2021
Alexander, who has also served as a lobbyist for the Canadian-based marijuana company Village, said during an Albany Law School webinar in May that social economic equity should be a priority in marijuana reform.
Frederique said that both appointees "understand the deep harm that criminalization has caused to individuals and communities—especially communities of color—across the state." And their "past work has reflected a commitment to working with people who have been directly impacted by prohibition and demonstrated a belief in evidence-based policies that center equity and justice."
The #NYSenate has voted to confirm the nomination of Tremaine Wright, Chair, Cannabis Control Board. Watch live. https://t.co/szNYHIaNkW

— New York State Senate (@NYSenate) September 1, 2021
As it stands, adults 21 and older can possess up to three ounces of cannabis or 24 grams of concentrates in New York—and they can also smoke marijuana in public anywhere tobacco can be smoked—but there aren't any shops open for business yet.
"Nominating and confirming individuals with diverse experiences and subject matter expertise, who are representative of communities from across the state, to the Cannabis Control Board is a priority for Gov. Hochul," spokesperson Jordan Bennett recently told The New York Post. "We look forward to working with the legislature to keep this process moving forward."
Senate Majority Leader Andrea Stewart-Cousins (D) and Assembly Speaker Carl Heastie (D) have also had conversations with the governor about her priorities for cannabis implementation in recent days. The speaker told The Post that Hochul "did say [confirming regulators] was something that she wanted us all to concentrate on—and we agreed."
That's welcome news for advocates who had grown frustrated with Cuomo for slow-walking the appointments. There were serious disagreements between the former administration and lawmakers about who to appoint, but they're encouraged by the new governor's moves that signal her administration will be proactive in getting the regulatory infrastructure set up in a timely manner.
Adding pressure to get the market up and running is the fact that regulators in neighboring New Jersey recently released rules for its adult-use marijuana program, which is being implemented after voters approved a legalization referendum last year.
When it comes to Hochul's overall stance on cannabis policy, she was a consistent advocate for the prior administration's legalization plan and said the reform was "long overdue" for New York. She also defended Cuomo's proposal in the face of criticism of various provisions from some advocates, but she told Marijuana Moment in January that there was room for amendments, many of which were made to address activists' concerns.
While serving as lieutenant governor, Hochul said in an interview with Cheddar that she wants to ensure that the emerging industry is equitable and that "communities of color will understand exactly what's involved in applying for these licenses as soon as they're available."
After Cuomo signed legalization into law in March, the official said, "not only will this help correct an unjust system that targets marginalized communities, it will create jobs & invest in those who have been historically underserved."
In July, a New York senator filed a bill to create a provisional marijuana licensing category so that farmers could begin cultivating and selling cannabis ahead of the formal rollout of the adult-use program. The bill has been referred to the Senate Rules Committee.
The state comptroller recently projected that New York stands to eventually generate $245 million in annual marijuana revenue.
For the first year of cannabis sales, the state is expected to see just $20 million in tax and fee collections. That will be part of an estimated $26.7 billion in new revenues that New York is expected to generate in fiscal year 2021-2022 under a budget that the legislature passed in April.
"Cannabis legalization will create more than 60,000 new jobs, spurring $3.5 billion in economic activity and generating an estimated $300 million in tax revenue when fully implemented," the former governor's office said in January.
Meanwhile, a New York lawmaker introduced a bill in June that would require the state to establish an institute to research the therapeutic potential of psychedelics.
Senators Flooded With Input On Federal Marijuana Legalization Bill