Mississippi Senate Committee Approves Medical Marijuana Bill Despite Governor's Veto Threat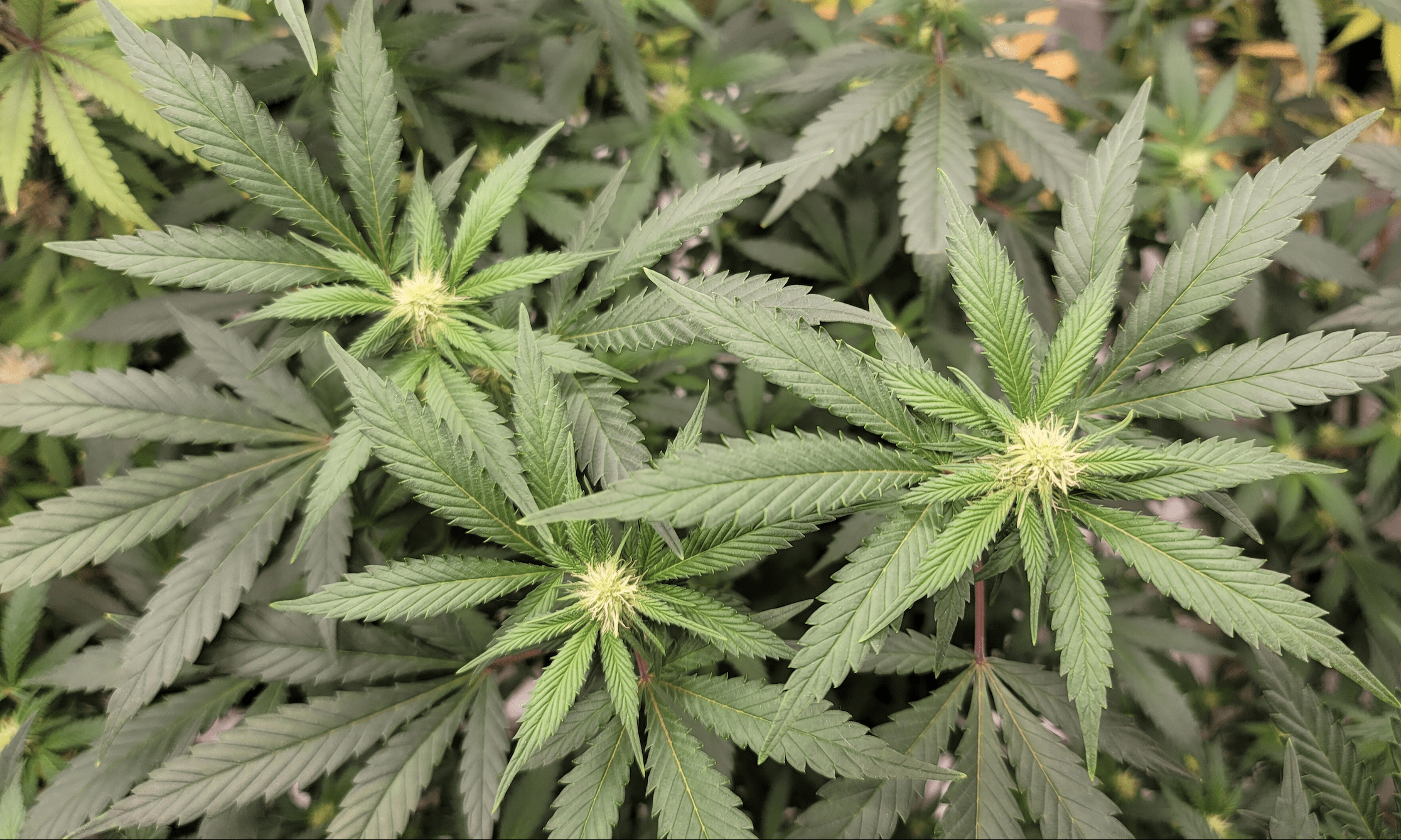 A medical marijuana legalization bill cleared a Mississippi Senate committee on Wednesday, just a day after it was introduced. If the long-awaited legislation becomes law this session, a medical cannabis program could be up and running in the state by later this year.
The Senate Public Health and Welfare Committee approved the measure by a voice vote, and it is expected to be taken up on the floor as soon as Thursday.
Sen. Kevin Blackwell (R), the bill's sponsor and a member of the committee, said that he tried to retain the spirit of a 2020 voter-passed initiative while making provisions more conservative to garner broad support in both chambers.
"There's been a great deal of hours that have gone into this," Blackwell said at Wednesday's hearing, acknowledging that it's "probably not a perfect bill."
"We've tried to be conservative," he added, pointing to track-and-trace rules and other restrictions that weren't included in nearby Oklahoma's medical marijuana law. "We tried to take…the intent of [Initiative] 65 and keep that within this framework."
The bill's route to passage remains precarious. Gov. Tate Reeves (R) has already threatened to veto the measure over its proposed purchase limits, which he says are too high, and some other state officials remain wary. But supportive lawmakers have said they're confident they'll have the votes to override any veto and push the legislation through.
Medical marijuana remains a contentious topic in Mississippi despite voters there decisively approving a broad legalization initiative in November 2020. The state Supreme Court overturned the measure on procedural grounds last May—simultaneously doing away with the state's entire initiative process—and lawmakers have spent the last several months navigating what comes next.
The new bill, SB 2095, draws heavily from provisions negotiated by lawmakers in the second half of last year, as legislative leaders prepared a bill for an anticipated special session that the governor never called. It would allow patients with about two dozen specific medical conditions to qualify for medical marijuana with a doctor's recommendation, with further conditions able to be added later by regulators. State-issued registration cards would cost $25, though some patients could qualify for a lower price.
The proposed qualifying conditions include cancer, Parkinson's, Huntington's, muscular dystrophy, glaucoma, spastic quadriplegia, HIV, AIDS, hepatitis, Alzheimer's, sickle-cell anemia, Crohn's, ulcerative colitis, neuropathy, spinal cord disease or severe injury as well as chronic medical conditions or treatments that produce severe nausea, cachexia or wasting, seizures, severe or persistent muscle spasms or chronic pain.
Registered patients would be subject to purchase limits that would restrict them to no more than one "medical cannabis equivalency unit" per day, which the bill defines as 3.5 grams of cannabis flower, 1 gram of concentrate or up to 100 milligrams of THC in infused products. While those limits are significantly lower than in most states where cannabis is legal for medical patients, Reeves has said the program should allow only half those amounts.
Patients or caretakers would be forbidden from growing their own cannabis under the proposal. Products from state-licensed companies, meanwhile, would be limited to 30 percent THC for cannabis flower and 60 percent for concentrates.
Smoking and vaping cannabis would remain illegal in public and in motor vehicles, and patients would still be prohibited from driving while under the influence.
—
Marijuana Moment is already tracking more than 900 cannabis, psychedelics and drug policy bills in state legislatures and Congress this year. Patreon supporters pledging at least $25/month get access to our interactive maps, charts and hearing calendar so they don't miss any developments.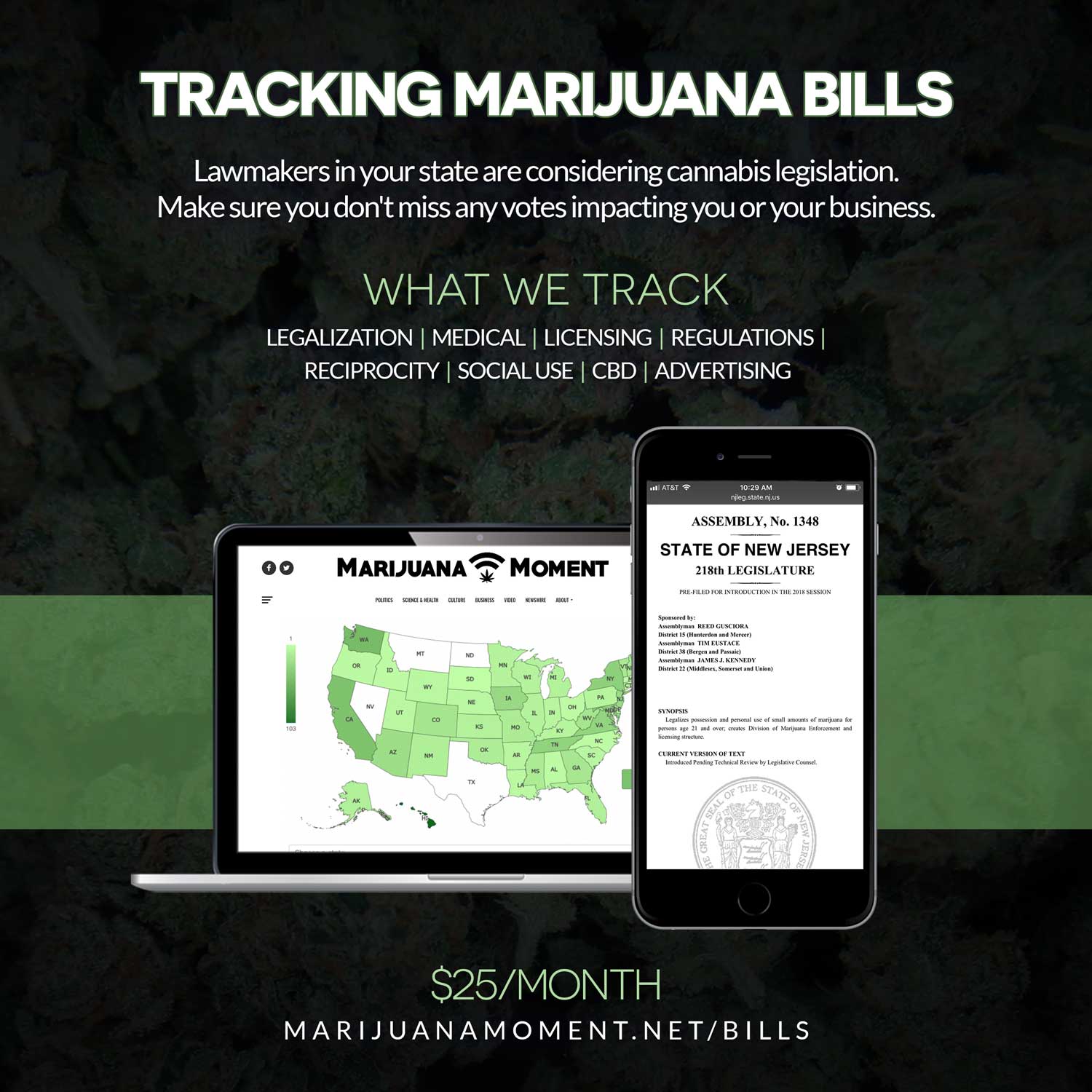 Learn more about our marijuana bill tracker and become a supporter on Patreon to get access.
—
Legalization advocates say the 445-page bill represents a middle ground between the more permissive plan approved by nearly three-quarters of state voters in 2020 and a far narrower approach preferred by the governor and some lawmakers.
Kevin Caldwell, Southeast legislative manager for Marijuana Policy Project, which published a summary of the bill on Wednesday, told Marijuana Moment that the measure represents a step forward from the status quo despite some weaknesses, such as a requirement that doctors take hours of extra educational courses about cannabis and a provision he says will encourage chronic pain patients to use opioids over medical cannabis.
"We commend Senator Blackwell for sponsoring this legislation that seeks to respect voters' mandate," he said in an email. "We are disappointed that SB 2095 includes onerous restrictions on physicians and that it drives pain patients to opiates, but we recognize the challenge of getting past a hostile legislature and governor."
The legislation would task the Mississippi Department of Health to oversee the new industry, with help from the state Department of Revenue and the Department of Agriculture and Commerce. It would also establish a nine-member advisory committee to advise on issues such as patient access and industry safety.
Licensing of cannabis businesses other than dispensaries — including cultivators, processors, transporters, disposal entities, testing labs and research facilities — would begin 120 days after the bill's passage, with the first licenses issued about a month after that. The dispensary licensing process would kick off 150 days after passage, with the first licenses coming a month later. That would mean the program could be up and running, at least in limited form, by the end of this year.
The bill as introduced would impose no numerical cap on licensed businesses. "We tried to keep this as open [and] free market as we could, so there's no limitation," Blackwell said at Wednesday's hearing.
Cities, counties and other localities could impose zoning and other restrictions. Businesses may also have to get approval from local authorities to operate.
In general, local governments could not ban medical cannabis businesses outright or "make their operation impracticable," the bill says, although a separate provision would allow local governments to opt out of the program altogether within 90 days of the bill's passage. In such cases, citizens could then petition to put the question to a vote.
"We felt it appropriate that if a handful of folks decided to override the citizenry, the citizenry should have a chance to opt back in," Blackwell said.
Sen. Barbara Blackmon (D) offered two amendments that the committee rejected on voice votes. One would have allowed cannabis cultivation to be done outdoors rather than merely in indoor facilities, as the current draft would allow. She pointed out that all the state's other farmers in the state's nearly $9 billion agricultural industry are allowed to grow crops outside.
Blackwell opposed the change. "Yes, we are a very agricultural state," the sponsor said, "however for control purposes, this product is better grown indoors."
Blackmon's second amendment would've added an equity-focused provision expressing the state's intent to advance the interests of historically underserved communities, including those "adversely affected by poverty and inequality." Blackwell replied that under his bill, "everybody has an equal opportunity right now."
Another amendment, from Sen. Chad McMahan (R), would have allowed local governments to exempt non-dispensary cannabis businesses from a restriction that would create a 1,000-foot buffer zone around schools, childcares and churches. Blackwell suggested McMahan submit the proposal as a separate bill, but McMahan let the amendment stand. Colleagues rejected it on a voice vote.
For much of last year, it appeared lawmakers were set to pass a medical marijuana bill during a special legislative session, but the governor ultimately decided against calling the special session after reaching an impasse with lawmakers. Lawmakers who supported legalization said at the time that responsibility for the failure rested with Reeves.
"We have worked long hours on this," Rep. Lee Yancey (R), who has been working with Blackwell on the House side, said in October. "We are ready to have a special session. We have the votes to pass this. An overwhelming number in the House and Senate are ready to pass this, and we have a majority of people in Mississippi who voted for us to pass this.
"If there is any further delay, that will be squarely on the shoulders of the governor, rather than the Legislature."
Later that month, Reeves dodged questions from patient advocates about why he'd failed to call the special session.
In late December, with this year's regular session approaching, he said on social media that he had "repeatedly told the members of the Legislature that I am willing to sign a bill that is truly medical marijuana," but stressed that there should be "reasonable restrictions."
"There is one remaining point in question that is VERY important: how much marijuana any one individual can get in any given day," he wrote, doing back-of-the-envelope math to argue that the system would lead to "1.2 billion legal joints."
While Reeves said he would consider rejecting the bill over possession limits, Sen. Brice Wiggins (R), chairman of the Judiciary Committee Division A, said it wouldn't surprise him if the legislature were to override the governor if he chooses to veto the bill.
"I would hate for Governor Reeves to have any veto overridden because, like I said, I've worked with him on many different things," Wiggins said late last month. "But the reality is is that Initiative 65 passed with close to 70 percent of the vote. And the legislature spent all summer working on this and have listened to the people."
Blackwell tried to make a point to the governor about purchase limits last week, when he brought hemp to Reeves's office to give an idea of the amounts allowed under the bill. "I took samples to show him what an ounce actually looks like—what 3.5 grams actually looks like," the senator said.
In an interview with the Mississippi Free Press, Blackwell described the meeting as cordial but acknowledged there was little willingness to compromise on key issues. "I thought it went well. [The governor] was receptive, appreciative of the meeting. Hopefully we moved the bar a little bit closer to an agreement," Blackwell said. "He was non-committal, so they're going to think about what we said and get back with us."
A poll released in June found that a majority of Mississippi voters support legalizing marijuana for both medical and recreational use, with 63 percent saying they want the legislature to pass a bill that mirrors the ballot measure that was nullified by the Supreme Court.
"The patients who suffer daily have already had their will overturned by a technicality," said Caldwell at Marijuana Policy Project. "If the legislature does not pass SB 2095, they are simply pushing patients to the illicit market."
GOP Texas Governor Says People Shouldn't Be Jailed Over Marijuana Possession, But Misstates Current Law
Photo courtesy of Mike Latimer