Polls Funded By Marijuana Prohibitionist Group Show Big Support For Legalization Policies It Lobbies Against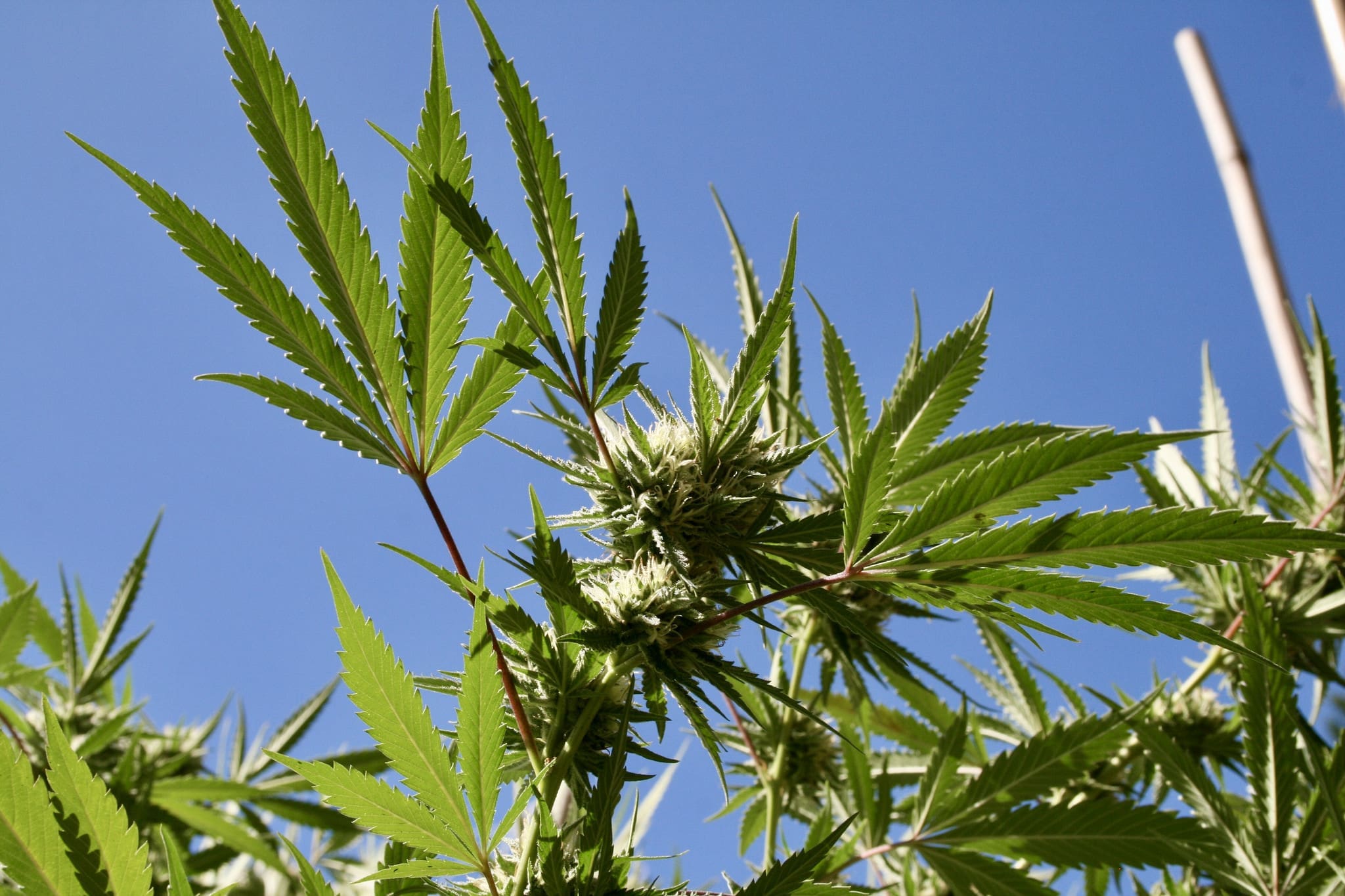 A set of new national and state surveys funded by the prohibitionist group Smart Approaches to Marijuana (SAM) found that a large majority of Americans think cannabis should be legal for either medical or recreational purposes.
That's not how SAM is presenting the findings of the Emerson College polls, though. The group is attempting to argue that when people are presented with several marijuana reform options that only a minority support full adult-use legalization.
The survey found that, of the four separate options included, support for recreational legalization was highest, with 38 percent of U.S. voters backing it. That was followed by support for medical cannabis legalization (30 percent), decriminalization (19 percent) and prohibition (14 percent).
In other words, about 68 percent of Americans favor some form of legal, regulated marijuana—the types of systems that SAM regularly works to oppose when proposals go before lawmakers during legislative sessions or voters at the ballot box.
But the group is really leaning into the fact that recreational cannabis on its own only got a plurality of support. In one chart, they contrasted adult-use responses with all three other options to make it look like people prefer "Other Non-Legalization Marijuana Policies."
They included responses for prohibition, decriminalization and medical marijuana in that category, despite the fact that medical cannabis is a form of legalization that's in effect in most states, and it was among the most popular options.
"Big Pot, which is rapidly being taken over by the giants of Big Tobacco, Big Alcohol, and even Big Pharma, wants lawmakers to believe it enjoys widespread support among voters," SAM President Kevin Sabet argued in a press release. "It pushes this false narrative with the public and uses decision-makers to expand its addiction-for-profit business model."
The "false narrative" is also supported by numerous other polls, including from reputable sources like Gallup and Pew Research Center that ostensibly are not bought out by the tobacco and alcohol lobby. Most Americans have been saying in no uncertain terms for years now that cannabis should be legal.
This latest survey involved interviews with 1,000 Americans from January 7-9. SAM also commissioned surveys to specifically look at cannabis attitudes in Maryland and New Hampshire, where lawmakers and advocates are actively working to advance legalization this year.
BIG: New Emerson College polls find 62% of voters nationally, 55% in Maryland, and 53% in New Hampshire oppose recreational marijuana legalization when presented with other, non-legalization policy options (keep illegal, decriminalization, or medical legalization).

— SAM (@learnaboutsam) January 12, 2022
For Maryland, SAM again argued that its data shows majority opposition to recreational legalization. But again, what the survey found was that the most popular of the four options was adult-use legalization (45 percent), followed by medical cannabis legalization (27 percent), decriminalization (13 percent) and prohibition (16 percent).
Seventy-two percent of respondents said they prefer some form of legalization.
Yet in another misleading chart, here's how SAM portrayed the findings: 
The spin on the results could be put to the test if the Maryland legislature approves a recent bill from Del. Luke Clippinger (D) to put legalization on the state's 2022 ballot.
"Maryland lawmakers have routinely batted down Big Pot's attempts to expand its addiction-for-profit model and this poll finds Maryland voters overwhelmingly support their continued resistance to implement a taxed commercial market," Sabet said.
For its New Hampshire survey, there's the same theme. Support for recreational was highest (47 percent), then medical (21 percent), then prohibition (18 percent) and then decriminalization (13 percent).
The SAM statement on the New Hampshire poll is a copy-and-paste of the Maryland statement, just swapping out the state names.
"New Hampshire lawmakers have routinely batted down Big Pot's attempts to expand its addiction-for-profit model and this poll finds New Hampshire voters overwhelmingly support their continued resistance to implement a taxed commercial market," Sabet said.
In that state, the GOP-controlled House approved a bill last week to legalize marijuana possession and personal cultivation for adults. It's one of several legalization proposals that have been filed in the legislature for 2022, including some that would put the issue of ending cannabis prohibition to voters on the November ballot.
New Mississippi Medical Marijuana Bill Defies Governor On Purchase Limits, Setting Up Showdown
Photo courtesy of Brian Shamblen.