New Mexico Governor Calls For Marijuana Legalization To Fund Medicaid Amid Coronavirus Budget Crunch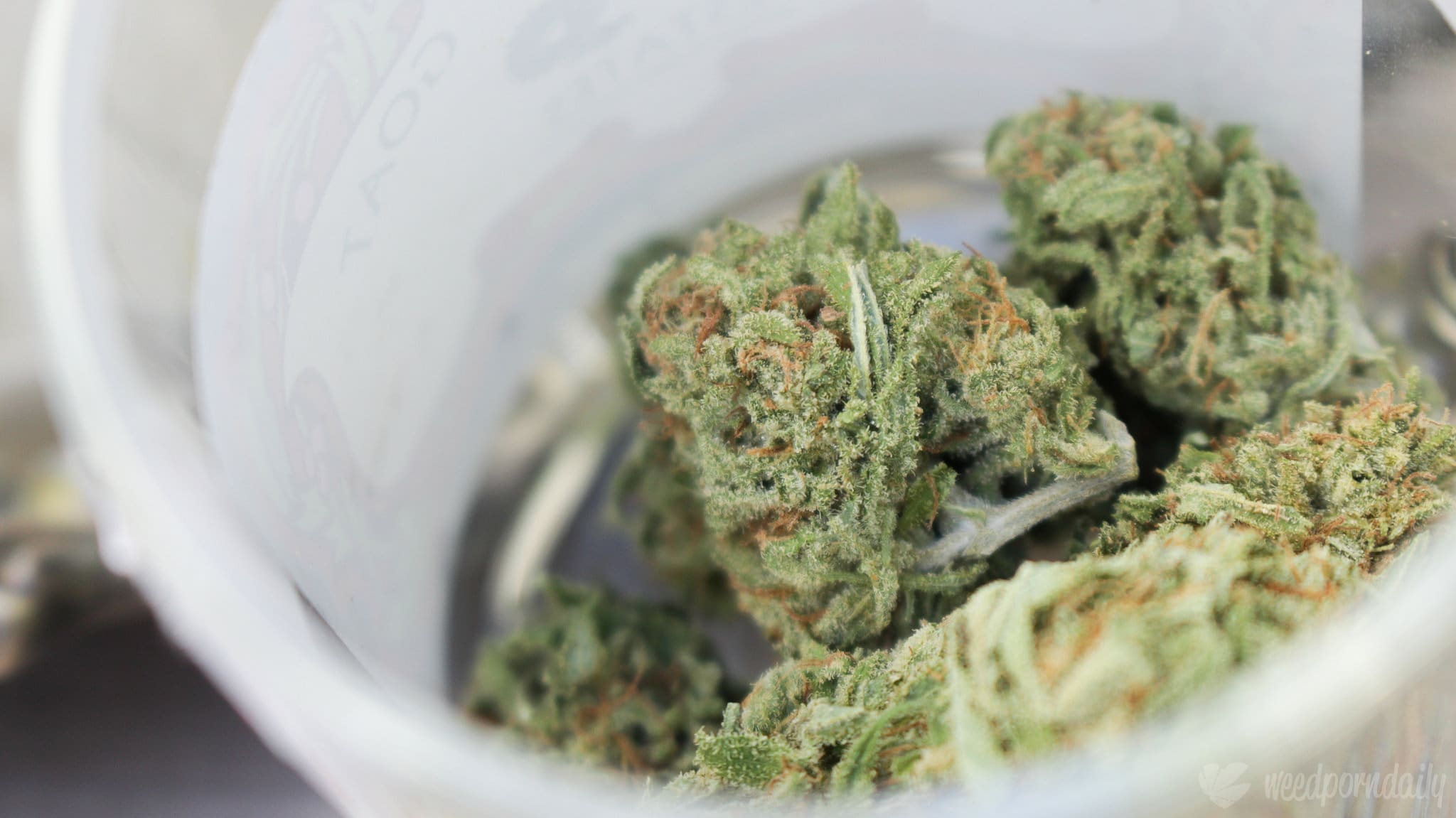 The governor of New Mexico again agued that that marijuana legalization represents an economic opportunity for the state, especially amid budget shortfalls caused by the coronavirus pandemic.
Gov. Michelle Lujan Grisham (D) said at a press briefing on Thursday that the state needs to "look for innovative ways to increase economic activity."
"Recreational cannabis is one of those areas where that's $100 million," she said. "It doesn't fix it, but it plugs one of those holes [and] potentially would be enough to do a whole lot in the Medicaid gaps."
While the governor has previously talked about the economic benefits of legalization, she proposed a more targeted use of tax revenue this time by indicating it could help fund the health care program.
Watch the governor discuss the financial advantages of marijuana legalization below, starting around 1:00:58:
In May, Lujan Grisham signaled that she may actively campaign against lawmakers who blocked her legalization bill in this year's regular session.
"We have an opportunity," she said at the time. "I think all of our policymakers need to think clearly—and they should expect me to be supporting in the next general election—we have to pass recreational cannabis in the state. We need to diversify our economy, we need to increase opportunity for recurring revenue and we have to rebuild an economy that has suffered dramatically during this public health crisis."
In her most recent appearance, the governor said it was unclear whether there would be another special session this year, but she made clear that marijuana reform is one issue she wants legislators to tackle whenever they next reconvene.
It should be noted that the $100 million estimate Lujan Grisahm cited, which came out of a working group she formed to study the impact of legalization last year, is the combined tax revenue from the existing medical cannabis market and the add-on of adult-use sales. And that's after the latter market matures.
Further, a legalization bill that passed one Senate committee earlier this year only to be rejected in another before the close of the short 30-day session stipulated that sales would have begun on July 1, meaning the state would not have been able to collect the much-needed revenue in the midst of the health crisis, unless emergency action was taken.
Lujan Grisham also said in February that she's open to letting voters decide on the policy change via a ballot referendum.
Outside of New Mexico, other leaders are recognizing that taxing and regulating marijuana can provide a much-needed economic boost amid the coronavirus pandemic. That includes officials in American Samoa who considering legalizing medical cannabis to generate funds for Medicaid in the U.S. territory.
Last month, Pennsylvania Gov. Tom Wolf (D) talked about his plan to address the COVID-19 crisis and included legalization prominently in his agenda.
The governor of New Jersey said in July that legalizing cannabis could simultaneously help the state recover economically from crisis while also promoting racial justice.
New York Gov. Andrew Cuomo (D) was asked in May about whether marijuana legalization could serve as a tool for economic recovery and he expressed support for the proposal, stating that while the legislature hasn't yet accomplished the policy change, "I believe we will" down the line.
Photo courtesy of WeedPornDaily.