New Jersey Mayors Surveyed About Marijuana As State Prepares To Implement Legalization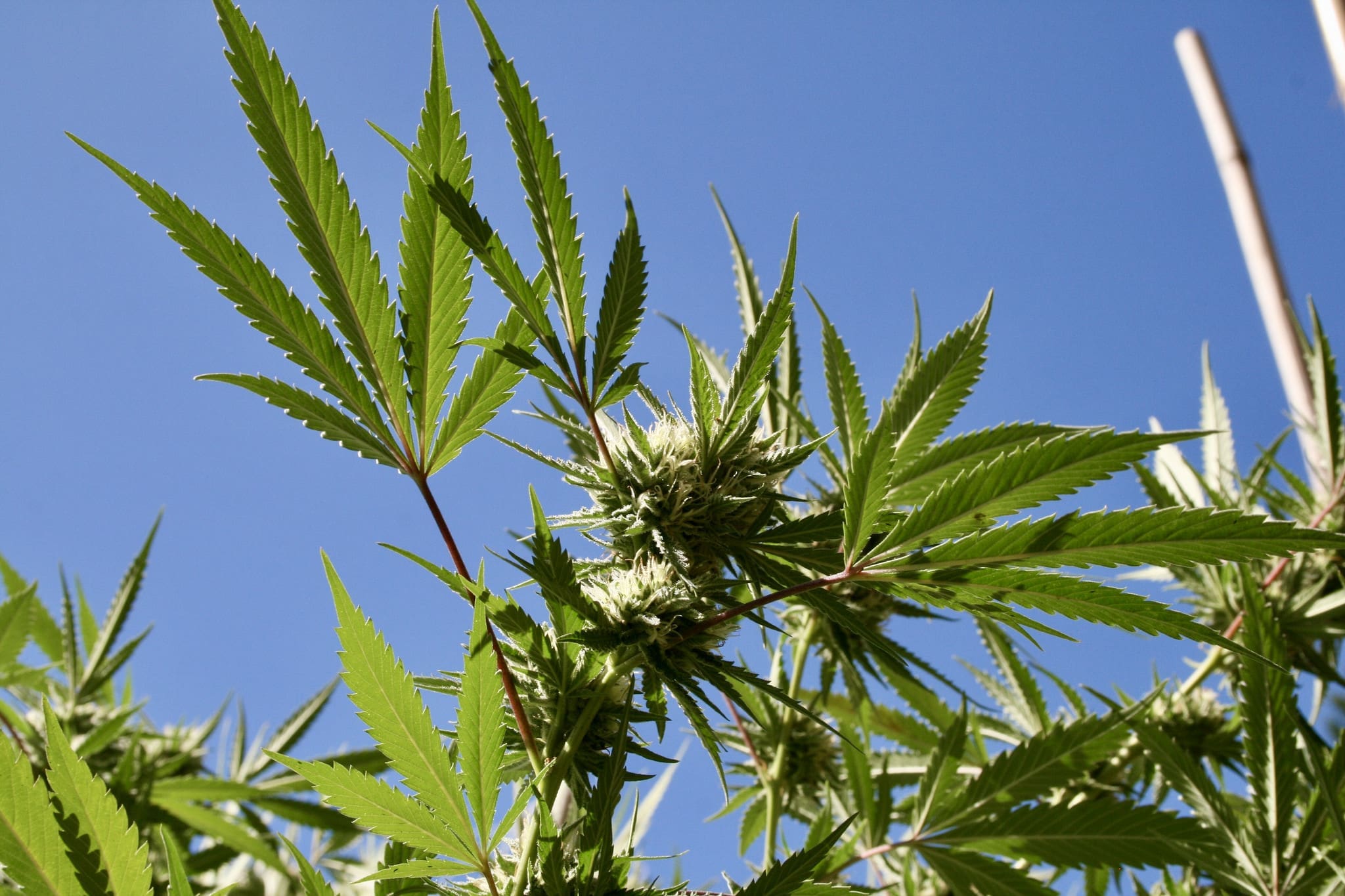 A nonprofit marijuana policy group is distributing a survey to hundreds of New Jersey mayors in an effort to identify local concerns and challenges of regulating cannabis sales as the state works to implement legalization.
The Cannabis Advisory Group (CAG) announced the questionnaire on Wednesday, just two days before a voter-approved referendum to legalize marijuana for adult use is set to become enacted as a constitutional amendment.
The New Jersey State League of Municipalities is helping to facilitate the surveys, which contain 27 questions and have been emailed to all 565 mayors in the state. They touch on issues such as cannabis business licensing allocation and penalties for unsanctioned marijuana consumption in public spaces.
"It's an exciting new landscape in New Jersey, but marijuana legalization also poses a lot of unknowns, particularly on the local level," said CAG Founding Director Jacqueline Ferraro said in a press release. "To help ensure the industry's success, we felt it was important to gather a comprehensive understanding of the concerns, questions and predispositions of our municipalities."
There are particular "unknowns" when it comes to the state's future recreational marijuana market, as legislators have only recently approved implementation legislation following the November vote to legalize. The bill is currently sitting on Gov. Phil Murphy's (D) desk, but its signing has been delayed due to the governor's concerns about a separate reform bill to decriminalize cannabis possession.
While Murphy favors both proposals in general, he said this week he was holding back his signatures over a "technical" issue in the decriminalization bill that would loosen penalties for possession for those under 21.
Because Murphy wants that resolved before he approves the package—and because the legislature isn't set to reconvene until early January—that means cannabis will be constitutionally legal starting at the beginning of the year, but the market will lack regulations.
"We recognize many New Jersey mayors are conflicted and face deep, contentious decisions in the coming year with regards to cannabis," Ferraro said. "The goal of this research, therefore, is to provide those in charge of public policy around the state with clear, prudent information so they can make fully informed decisions for their constituents."
Janice Kovach, president of the New Jersey League of Municipalities and mayor of Clinton Town, said that the goal "is to hear from all of our communities on the impact of recreational cannabis—especially what they want to see from the League and the Advisory Group as resources."
"We are a diverse state of 565 municipalities and there is no one size fits all," she said. "This survey will help guide the tools that need to be made available for informed decisions."
CAG gave two examples of questions included in the survey:
Do you think geographic apportionment of licenses is necessary to ensure that patients and consumers have access to the products they need or desire? Meaning, should there be limits per county and/or municipality on dispensaries?
Based on the enabling legislation, a municipality may enact an ordinance making it unlawful for any person who is of legal age to consume cannabis in any public place. A person may be subject to a civil penalty of up to $200, which shall be recovered in a civil action by a summary proceeding in the name of the municipality. Are you in favor of this? If not, why?
Responses are due by January 19.
"While the effort to legalize cannabis applies to the entire state, many of its impacts and opportunities will play out locally," CAG Director Chuck Latini said. "This survey will help municipalities evaluate what information they might need to assist them in properly planning for the impending rollout of this new industry."
But again, it seems that, short of a last-minute deal and a hastily called virtual voting session, lawmakers would have to take the regulatory legislation back up when they reconvene in 2021. Without it, there will be open questions at the state and local level about how to proceed in the interim.
Murphy could hypothetically sign the legal sales implementation bill while issues are resolved with the decriminalization legislation, but it's not clear that he's willing to do that.
Advocates have encouraged the legislature to swiftly enact cannabis sales regulations, but they've pushed back on the initial proposal that was introduced, arguing that it did not go far enough to address social equity and restorative justice for communities disproportionately impacted by the war on drugs.
The newest version approved this month seeks to address those concerns, but some activists say it is still inadequate.
The most recent bill includes Senate-supported provisions to allocate 70 percent of marijuana tax revenue to community reinvestment programs such as legal aid, workforce training and mentoring.
The Assembly secured a win as well, with negotiators agreeing to include the chamber's proposal to cap cannabis cultivation licenses at 37 for the first two years. Activists want no caps, as they feel it would limit minority participation in the industry. Microgrow licenses for businesses with 10 or fewer employees would be uncapped.
Tax revenue would also go toward public education and law enforcement training, in addition to covering administrative costs.
At the same time that Murphy is facing pressure to sign legalization and decriminalization measures into law, he's simultaneously receiving calls from advocates to systematically issue pardons for people with marijuana convictions to supplement the referendum reform.
Murphy, when pressed by a reporter earlier this month on whether he has plans to exercise his unilateral clemency powers to help people harmed by marijuana criminalization, ducked the question.
"I don't have anything to update you on on much of what you've asked," he said. "Clemency and pardons, no news to report."
He also avoided directly answering a question about the issue at a press conference he held last month after appointing a top official to oversee the implementation of legal cannabis regulations.
The bill that's now on his desk following this month's votes by the Senate and Assembly does contain some provisions to vacate certain past marijuana convictions, but advocates say that too many people will be left behind without gubernatorial action.
The legislature separately sent the governor a bill to lower the penalties for psilocybin. Its provisions had at one point been attached to the marijuana decriminalization bill but some lawmakers took issue with tying the two reform together and so it was separated into its own bill.
Missouri Lawmaker's New Bill Would Put Marijuana Legalization On 2022 Ballot
Photo courtesy of Brian Shamblen.