National Psychedelics Reform Group Releases Handbook On Enacting Decriminalization Locally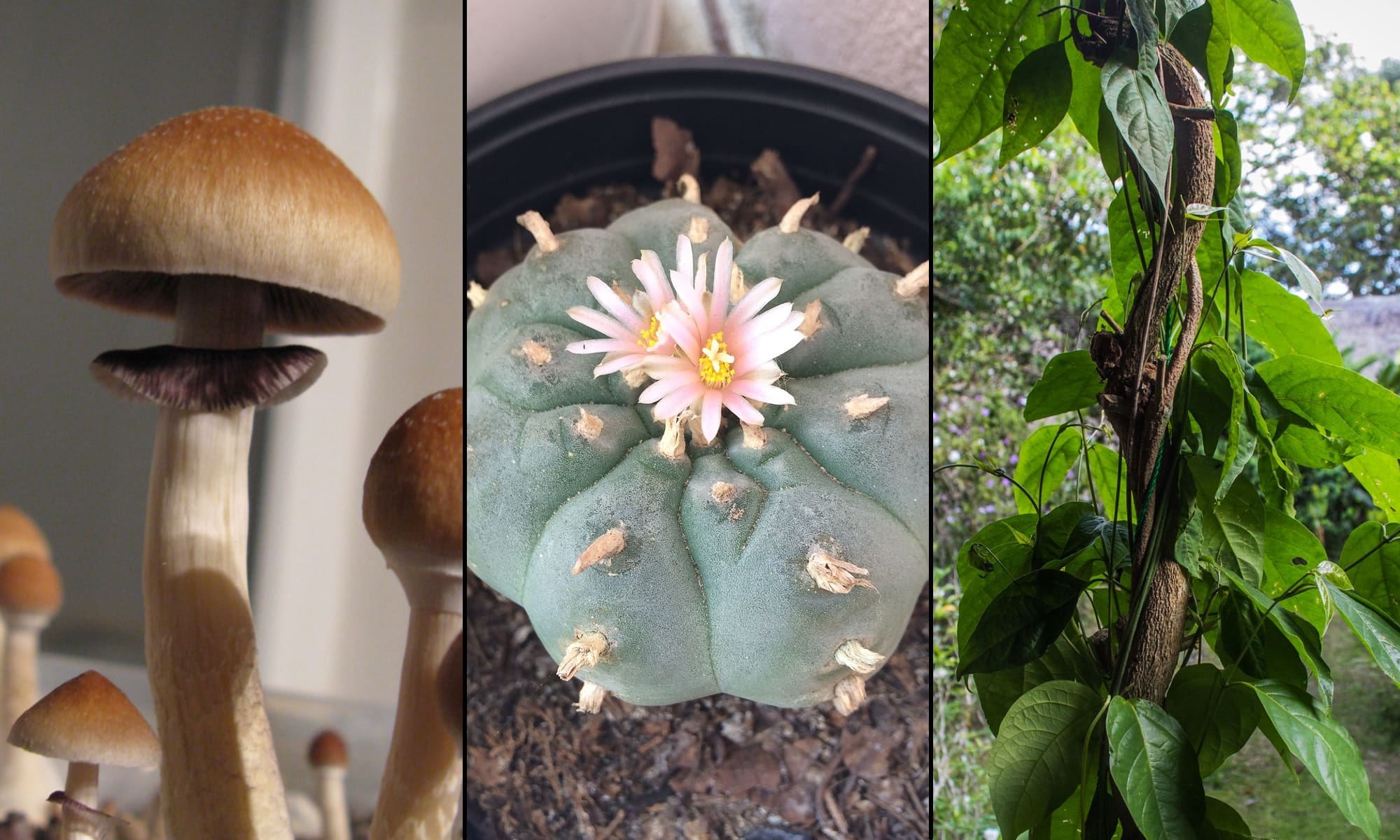 The national psychedelics reform organization Decriminalization Nature (DN) recently released a comprehensive guideline for organizers interested in pursuing local policy changes to lessen the criminalization of entheogenic substances.
DN, which has been behind successful campaigns to make enforcement of laws against plant-and fungi-derived psychedelics among the lowest police priorities in three cities so far, wants to give activists the resources they need to get decriminalization on the books either legislatively or through ballot initiatives. The 123-page document outlines the group's origin, objectives, principles and best practices for accomplishing that feat.
While organizers are given model legislation to present to local legislators in the hopes of advancing reform through city councils and legislatures, they're also encouraged to personalize it to fit the needs of their individual communities.
"Our role is to be present and available to support local efforts, and to steward the values and principles that underlie the core essence of the movement to decriminalize nature: Love, and its offspring's [sic] Compassion, Justice, and Cooperation," DN said in its introduction to the guide.
"We stand at a historical crossroad, a key transition point in our relationship with nature and each other. Our entheogenic allies enable us to heal, understand, and mature our relationships with ourselves, each other, and the planet that birthed us and to which we belong. Join us in spreading awareness of these entheogenic plants and fungi. Join the movement to decriminalize our relationship with nature so we may shift the balance to rebuild a more cooperative, just, and caring world."
The organizer's handbook also includes fact sheets, press release templates and sample educational emails to send to local lawmakers.
Not long after Denver became the first jurisdiction in the U.S. to decriminalize psilocybin mushrooms through a ballot initiative last year, DN activists in Oakland turned to their City Council to pass a resolution deprioritizing enforcement of laws against a wide range of psychedelics including ayahuasca and ibogaine. The local lawmakers approved the measure in a unanimous vote.
Since then, local DN chapters have helped decriminalize entheogenic substances in Santa Cruz and, most recently, Ann Arbor, Michigan. All of these council votes have been unanimous, a testament to the group's focus on educating policymakers while sharing personal stories about the transformative impact that these plants and fungi have had on supporters.
When Washington, D.C. lawmakers declined to take up a psychedelics decriminalization measure, the city's DN chapter took a different approach: they collected enough signatures to qualify a reform measure for the November ballot. And according to recent polling, the odds are strong that it may become one of the next jurisdictions to enact the policy change.
But the movement is just getting started. Activists in more than 100 cities have signaled to DN that they're interested in taking similar steps—and this new guide is one tool they're using to empower those organizers.
Decriminalization isn't the end game, either. The core DN group based in Oakland recently shared follow-up legislation they hope to advance. It would create a regulatory framework to allow for psychedelic healing ceremonies in the city.
Separately, Oregon residents will be voting on an historic ballot initiative this year to legalize psilocybin mushrooms for therapeutic purposes. The state will also see a broader drug decriminalization measure on the ballot that would simultaneously invest fund in expanding substance misuse treatment.
Vermont Democratic Party Platform Calls For Decriminalizing Drugs And Legalizing Marijuana Sales
Photo elements courtesy of carlosemmaskype and Apollo.
Legalizing Marijuana Is Risky, Trump-Appointed Prosecutor Warns Montana Voters Ahead Of Election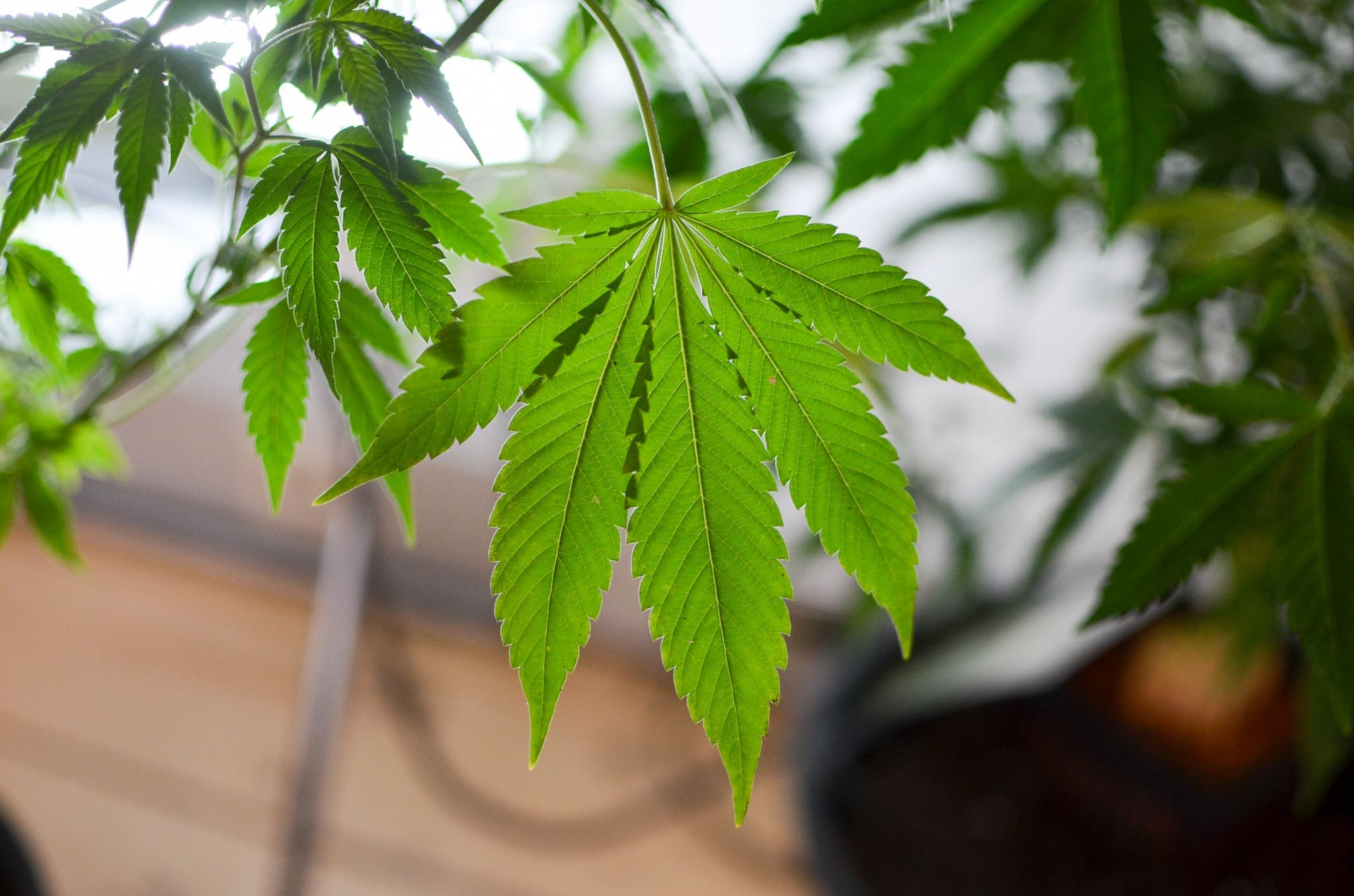 A federal prosecutor appointed by President Trump issued a statement on Monday that urges Montana voters to "consider the risks" of approving marijuana legalization measures that appear on their November ballots.
While U.S. Attorney Kurt Alme doesn't explicitly call on Montanans to reject the proposal, he argues that enacting the policy change would have numerous consequences such as increased traffic fatalities and harms to children. He also claims cannabis is addictive and peddles the gateway drug theory.
"In November, Montanans will vote whether to legalize recreational marijuana for state law purposes. Marijuana offenses will still be illegal under federal law," the message posted on the Justice Department website states. "Because of the serious ramifications of this vote for our public safety and health, I encourage all Montanans to review in detail CI-118 and the lengthy 36 sections of I-190 to understand the system it would create."
Recreational Marijuana – Consider the Risks https://t.co/hGqNyVyNcB

— US Attorney Montana (@USAO_MT) October 19, 2020
"Traffic fatalities and accidents will increase," the statement claims. "Marijuana significantly impairs judgment, motor coordination and reaction time, and studies have found a direct relationship between blood THC concentration and impaired driving."
Again, the U.S. attorney doesn't specifically urge a "no" vote on the proposal—but he doles out multiple cautionary assertions without acknowledging separate arguments in favor of legalization.
As Alme notes, voters will decide on two separate measures on Election Day: one would establish a legal cannabis market for adults in the state, while a separate constitutional amendment would stipulate that only those 21 and older could participate in the program.
The prosecutor said that THC potency has increased over the years, that more people will consume marijuana if it's legalized and that casual cannabis consumption "can increase the risk of severe complications from COVID-19."
"Fellow Montanans, let's be sure we take a close look at these proposals before voting on CI-118 and I- 190," Alme, who was appointed by Trump in 2017, said.
Paul Armentano, deputy director of NORML, told Marijuana Moment that real-world evidence from the state-level marijuana reform movement has demonstrated that the warnings from the federal prosecutor are largely unfounded.
"Today, nearly one in four Americans reside in a jurisdiction where the adult use of cannabis is legal, and 34 states regulate medical marijuana access by statute," he said. "Most tellingly, no state has ever repealed a marijuana legalization law (medical or otherwise), and historic percentages of adults—including majorities of self-identified Democrats, Republicans and independents—endorse making the plant legal, according to the latest nationwide Gallup poll."
"Were the alleged ill effects of legalization as significant or pervasive as the U.S. attorney opines, the real-world ramifications would be readily apparent, and public support would be heading in just the opposite direction. But this has not been the case," he said.
The federal prosecutor, in his statement, also suggests that the legalization measure could put children at risk because they would no longer be able to be taken away from their parents or guardians over marijuana use alone.
"I-190 could dilute state laws protecting children, the public and users from marijuana abuse," Alme wrote. "One provision states that a person may not be denied custody rights to a minor solely for conduct related to this initiative."
He further expresses concern that people under criminal justice supervision would no longer be able to be reincarcerated just because they used cannabis.
"A second provision states that a person currently under probation or released awaiting trial may not be penalized solely for conduct permitted by the initiative, apparently regardless of whether the person's marijuana abuse contributed to their criminal conduct," he said.
And then he trotted out the gateway theory. "Many who use other drugs start with marijuana," the Trump appointee argued. "Until more research determines the extent of the link between marijuana use and additional drug use, voters should strongly consider this risk."
In contrast to Alme, a former federal prosecutor in neighboring South Dakota is actually sponsoring that state's marijuana legalization ballot initiative.
Alme's message represents one of the latest headaches for New Approach Montana, the campaign behind the reform initiatives, as November 3 approaches.
For example, prohibitionists announced last week that they have retained a law firm that's preparing a lawsuit to be filed before the state Supreme Court against the statutory adult-use legalization measure, arguing that it violates state law by including provisions that would direct funds to specific programs.
They specifically cited a portion of the state constitution that says citizens "may enact laws by initiative on all matters except appropriations of money and local or special laws."
Under the legalization initiative, half of the public revenue generated from marijuana sales would go toward environmental conservation programs—a provision that earned the campaign key endorsements last month.
In addition to the cannabis revenue earmarked for land, water and wildlife conservation programs, the proposal aims to send funds to veteran services, substance misuse treatment, health care and local governments, with the rest already being pegged to the general fund.
If the challenge goes through and the legalization initiative is invalidated, that would mark the second time this election cycle that citizen-led reform efforts have been killed by the courts.
The Nebraska Supreme Court ruled last month that a measure to legalize medical cannabis that had qualified for the November ballot could not proceed because it violated the state's single-subject rule for ballot initiatives.
Should the Montana campaign prevail against the legal challenge, however, recent polling indicates that voters are positioned to approve it. Forty-nine percent of respondents in a survey released this week said they support the policy change, with 39 percent opposed and 10 percent remaining undecided.
AOC Wants To Work With Republicans To Legalize Marijuana And End War On Drugs
Photo courtesy of Philip Steffan.
New Mexico Voters Strongly Favor Marijuana Legalization And Half Back Drug Decriminalization, Poll Shows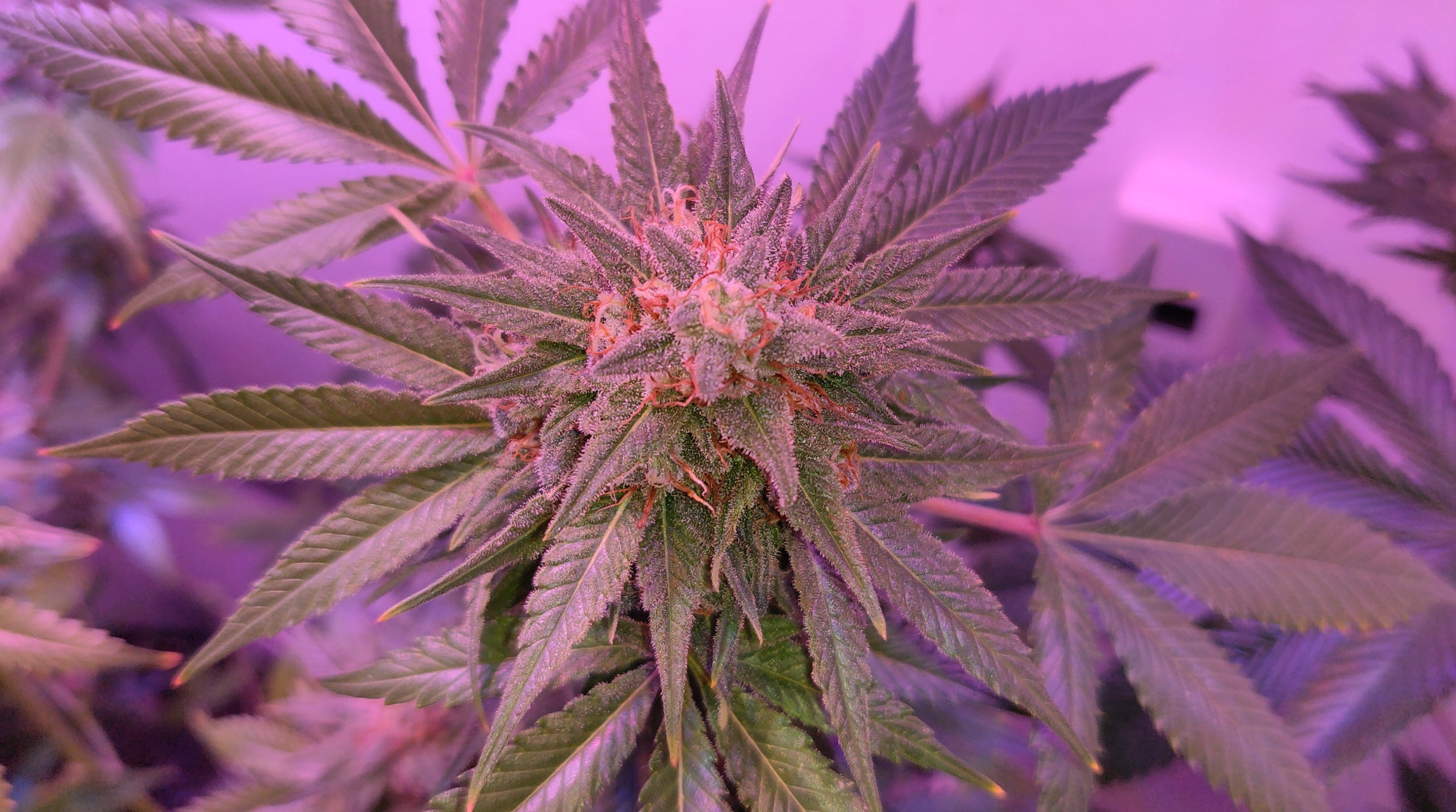 A strong majority of New Mexico voters are in favor of legalizing marijuana with social equity provisions in place, and about half support decriminalizing drug possession more broadly, according to a new poll.
The survey asked: "Do you support or oppose a proposal to legalize, tax, and regulate cannabis, also known as marijuana, sales to adults 21 and over, with provisions in place to ensure the tax revenue is reinvested back into communities?"
Seventy-two percent of respondents said they favor the proposal, including 94 percent of Democrats, 46 percent of Republicans and 93 percent of independents.
Voters were also asked in the poll, which was sponsored by Drug Policy Action (DPA), about a variety of equity components, regardless of how they responded to the legalization question.
Majorities support scaling back licensing fees to bolster small businesses (80 percent), expunging prior cannabis convictions (67 percent), allowing those with previous marijuana convictions to participate in the legal industry (62 percent), stopping the denial of public benefits or health care based on cannabis use or positive cannabis drug tests (68 percent), banning police stops based only on the odor of marijuana (58 percent) and providing financial assistance to low-income medical marijuana patients (62 percent).
"New Mexicans are ready for cannabis legalization, and they want to see equity built into the legislative proposal to help right the many wrongs caused by the failed war on drugs," Emily Kaltenbach, senior director of resident states and New Mexico at DPA, said in a press release.
"Repairing the damage done by cannabis prohibition is not negotiable," she said. "It is time to stop criminalizing people for cannabis and instead realize the economic and social benefits of having cannabis possession and sales regulated in New Mexico."
But beyond marijuana, there's evidently an appetite for broadly drug policy reform among New Mexicans.
Asked if they "support or oppose making small-scale possession of all drugs for personal use a misdemeanor, instead of a felony which carries steeper penalties," 62 percent said they are in favor of the proposal while 31 percent said they were opposed.
Those who said they support that policy were asked a follow up question: "Do you support or oppose making possession, not selling, of all drugs for personal use a civil offense with a fine instead of jail time?" And 79 percent of that group said they back decriminalization, compared to 16 percent who are against it.
That means that, according to the poll, 49 percent of New Mexicans support decriminalization.
Meanwhile, voters in Oregon have the chance next month to make their state the first in the nation to decriminalize drug possession by passing a ballot measure to enact the reform.
The New Mexico survey involved interviews with 1,193 voters from September 22-24. The margin of error is 3 percentage points.
It's possible that the strong support for cannabis legalization could further increase if voters in neighboring Arizona approve the policy change through the ballot next month. And polling in that state also indicates that there's a strong chance of passage, with two recent surveys showing growing majority support.
While legalization isn't on the ballot in New Mexico, House Speaker Brian Egolf (D) recently said that the legislature will again attempt to advance the reform next session.
A bill to legalize cannabis for adult use passed one Senate committee in January only to be rejected in another before the end of the short 2020 session. But lawmakers seem intent on giving it another go, and they have strong support from Gov. Michelle Lujan Grisham (D), who said last month that marijuana legalization represents a positive fiscal opportunity for the state, especially amid budget shortfalls caused by the coronavirus pandemic.
In May, Lujan Grisham signaled that she may actively campaign against lawmakers who blocked her legalization bill in this year's regular session. She also said in February that she's open to letting voters decide on the policy change via a ballot referendum.
The legalization effort in the state may also get a boost next year from the results of this year's primary elections in which several Democratic lawmakers who had opposed the reform were ousted by progressive challengers.
Rep. Javier Martinez (D) who chairs a joint committee that held a hearing last month to discuss the economic impact of cannabis reform, said he's hopeful that the policy change will be enacted this upcoming session and said he anticipates that "in this year's version of the bill, we are very likely to get Republican support, particularly on the Senate side."
New York Will Legalize Marijuana By April And Regulate CBD-Infused Drinks, Governor's Advisor Says
Photo courtesy of Mike Latimer.
USDA Approves Hemp Plans For Six Additional States And Three Indian Tribes
The U.S. Department of Agriculture (USDA) has signed off on hemp plans for six additional states and three Indian tribes this month, with a new batch of approvals coming on Friday.
Illinois, Indiana, Michigan, New Mexico, Oklahoma and South Dakota each had their regulatory proposals accepted within the past two weeks, as did the Comanche Nation, the San Carlos Apache Tribe of Arizona and the Seminole Nation of Oklahoma.
That raises the total number of approved plans to 69.
USDA has been signing off on hemp proposals on a rolling basis over the past year. Last month, it accepted plans from Utah and the Torres Martinez Desert Cahuilla Indians.
"USDA continues to receive and review hemp production plans from states and Indian tribes," the agency said in two notices.
The South Dakota Department of Agriculture (SDDA) has received final approval by the United States Department of Agriculture (USDA) for the South Dakota Industrial Hemp Plan.

Press release: https://t.co/aMQvL7dqs1
USDA Approved plan: https://t.co/VLxpb8JQrF pic.twitter.com/OOFcuHH4zH

— SD Dept of Ag (@SDAgriculture) October 16, 2020
Illinois and Oklahoma were among a group of states that USDA had asked to revise and resubmit their initial proposals in August.
While the agency released an interim final rule for a domestic hemp production program last year, industry stakeholders and lawmakers have expressed concerns about certain policies it views as excessively restrictive.
USDA closed an extended public comment period on its proposed hemp regulations earlier this month. Its initial round saw more than 4,600 submissions, but it said last month that it was reopening the feedback period in response to intense pushback from stakeholders on its original proposal.
The federal Small Business Administration (SBA) said last month that the new 30-day comment window is too short and asked USDA to push it back, and it also issued a series of recommended changes to the interim final rule on hemp, which it says threaten to "stifle" the industry and benefit big firms over smaller companies.
All told, it appears that USDA is taking seriously the feedback it's received and may be willing to make certain accommodations on these particular policies. The department's rule for hemp is set to take effect on October 31, 2021.
In July, two senators representing Oregon sent a letter to Perdue, expressing concern that hemp testing requirements that were temporarily lifted will be reinstated in the agency's final rule. They made a series of requests for policy changes.
Senate Minority Leader Chuck Schumer (D-NY) wrote to Perdue in August, asking that USDA delay issuing final regulations for the crop until 2022 and allow states to continue operating under the 2014 Farm Bill hemp pilot program in the meantime.
Sen. Cory Gardner (R-CO) also called on USDA to delay the implementation of proposed hemp rules, citing concerns about certain restrictive policies the federal agency has put forward in the interim proposal.
The earlier pilot program was initially set to expire on October 31, but it was extended to September 2021 through a congressional continuing resolution that the president signed late last month.
The senators weren't alone in requesting an extension, as state agriculture departments and a major hemp industry group made a similar request to both Congress and USDA in August.
Perdue has said on several occasions that DEA influenced certain rules, adding that the narcotics agency wasn't pleased with the overall legalization of hemp.
Amid the coronavirus pandemic, hemp industry associations pushed for farmers to be able to access to certain COVID-19 relief loans—a request that Congress granted in the most recent round of coronavirus legislation.
While USDA previously said that hemp farmers are specifically ineligible for its Coronavirus Food Assistance Program, that decision was reversed last month. While the department initially said it would not even reevaluate the crop's eligibility based on new evidence, it removed that language shortly after Marijuana Moment reported on the exclusion.
Two members of Congress representing New York also wrote a letter to Perdue in June, asking that the agency extend access to that program to hemp farmers.
Hemp farmers approved to produce the crop do stand to benefit from other federal loan programs, however. The department released guidelines for processing loans for the industry in May.
Meanwhile, USDA announced last week that it is planning to distribute a national survey to gain insights from thousands of hemp businesses that could inform its approach to regulating the industry.
New York Will Legalize Marijuana By April And Regulate CBD-Infused Drinks, Governor's Advisor Says