Movement To Decriminalize Psychedelics Spreads Nationally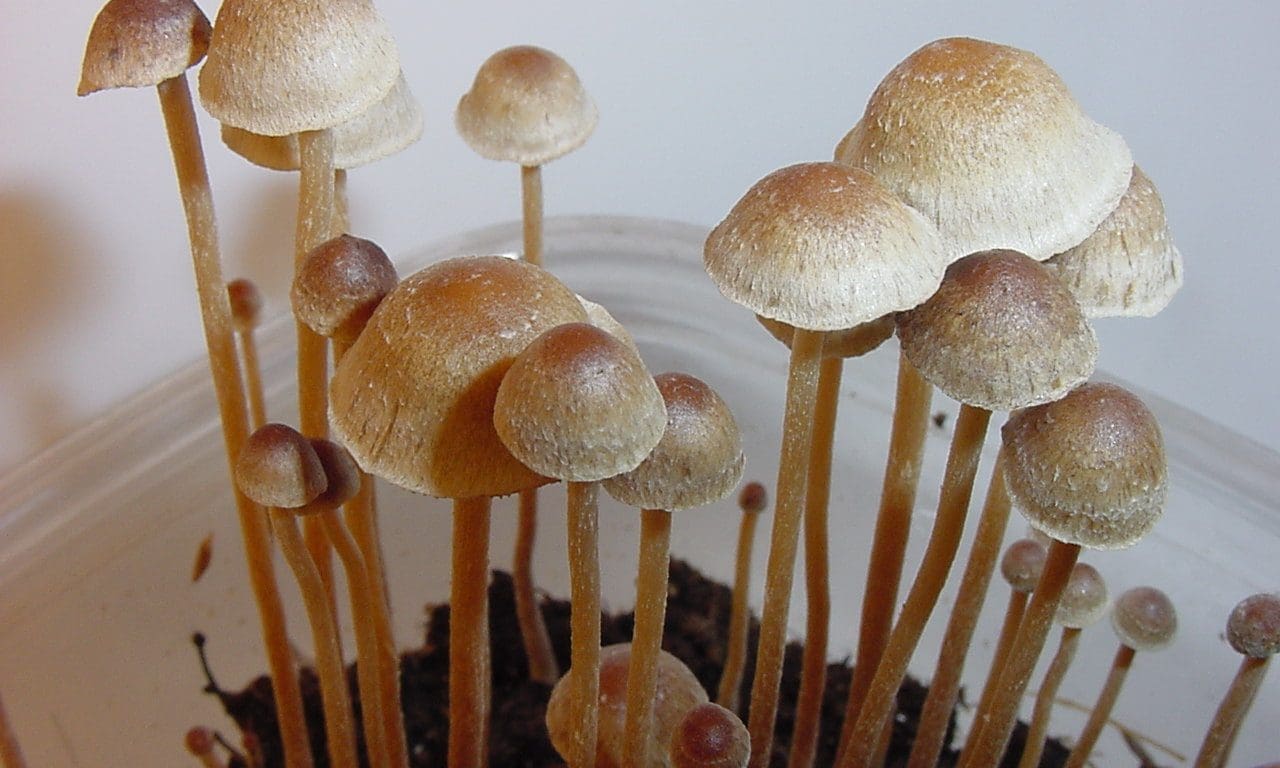 The movement to decriminalize psychedelics is gaining traction across the U.S.—and beyond—following successful campaigns to reform psilocybin laws in Denver and Oakland.
According to Decriminalize Nature—the group behind the Oakland resolution to decriminalize not just psilocybin but other psychedelic substances including ayahuasca, mescaline and ibogaine that was unanimously approved earlier this month—activists from more than half of the states in the U.S. have already reached out expressing interest in pursuing a similar model in their own cities.
Members of neighboring Berkeley's City Council are among those who connected with the organization and they're set to have a meeting about the issue on Thursday.
Decriminalize Nature created an "advocacy leader board" to show the areas that are most actively seeking guidance on reforming psychedelics laws. Berkeley is at the top of the chart, but the Bay Area and Colorado are far from alone in the growing psychedelics reform movement.
San Diego and Boston occupy second place on the leader board, followed by Phoenix.
Los Angeles, Eugene, Santa Cruz, Detroit, Chicago, Philadelphia and New York City are in the fourth slot. The fifth place slot includes cities as far removed as Baltimore and those on the Hawaiian islands.
As of Monday, individuals from approximately 55 cities from 30 states have reached out to Decriminalize Nature, the group said. The movement has international appeal too, with inquiries also coming from Canada and Trinidad.
"We believe a successful policy will involve both successful political action (fruits) as well as developing local community support networks that can inform and educate their communities about safe and responsible practices (roots)," Larry Norris, cofounder of Decriminalize Nature, told Marijuana Moment. "It seems it could be most efficient to help organize this movement regionally, so each city can help mentor and offer resources with each other within a larger geographic region as the process begins."
"The volume of inquiries has been incredible, including a combination of inspired and motivated citizens, as well as professionals, lawyers and policy experts, scholars, underground facilitators, religious leaders, medical practitioners and community organizations, all representing their own larger community," he said.
"We had an intuition that these strong mycelial networks existed everywhere, but seeing them all sprout out of the ground together is a humbling experience," Noris said, using a fungal metaphor. "We are not alone by any means."
While the localized reform movement is attracting the most attention, organizers are also setting their eyes a statewide decriminalization push in California. Last month, another group, Decriminalize California, formally asked the state's Office of Legislative Council for help in crafting language for a 2020 ballot initiative to decriminalize psilocybin mushrooms.
Oregon activists are hoping to get psilocybin on next year's ballot, too. Their proposal would legalize the substance for therapeutic use on top of lowering penalties for it generally.
But if Oakland offers any lessons for future reform efforts, it's that public education is a critical campaign element. The city's move to decriminalize psychedelics moved quickly from the resolution's introduction to City Council passage, leading some observers to conflate decriminalization with broader outright legalization.
At least one Oakland marijuana dispensary has been receiving calls about whether it sells psychedelics like psilocybin mushrooms since the council approved the decriminalization resolution.
Confusion about psychedelics isn't limited to Oakland, either. The U.S. House of Representatives shot down an amendment last week that would have lifted barriers to research for Schedule I controlled substances including psilocybin and MDMA, and advocates attribute the loss to a lack of understanding on the part of members of Congress.
Oakland Marijuana Shop Flooded With Questions About Psilocybin Mushrooms After Decriminalization Vote
Photo courtesy of Wikimedia/Workman.