Most Americans Say Alcohol And Tobacco Are More Dangerous Than Marijuana, Poll Finds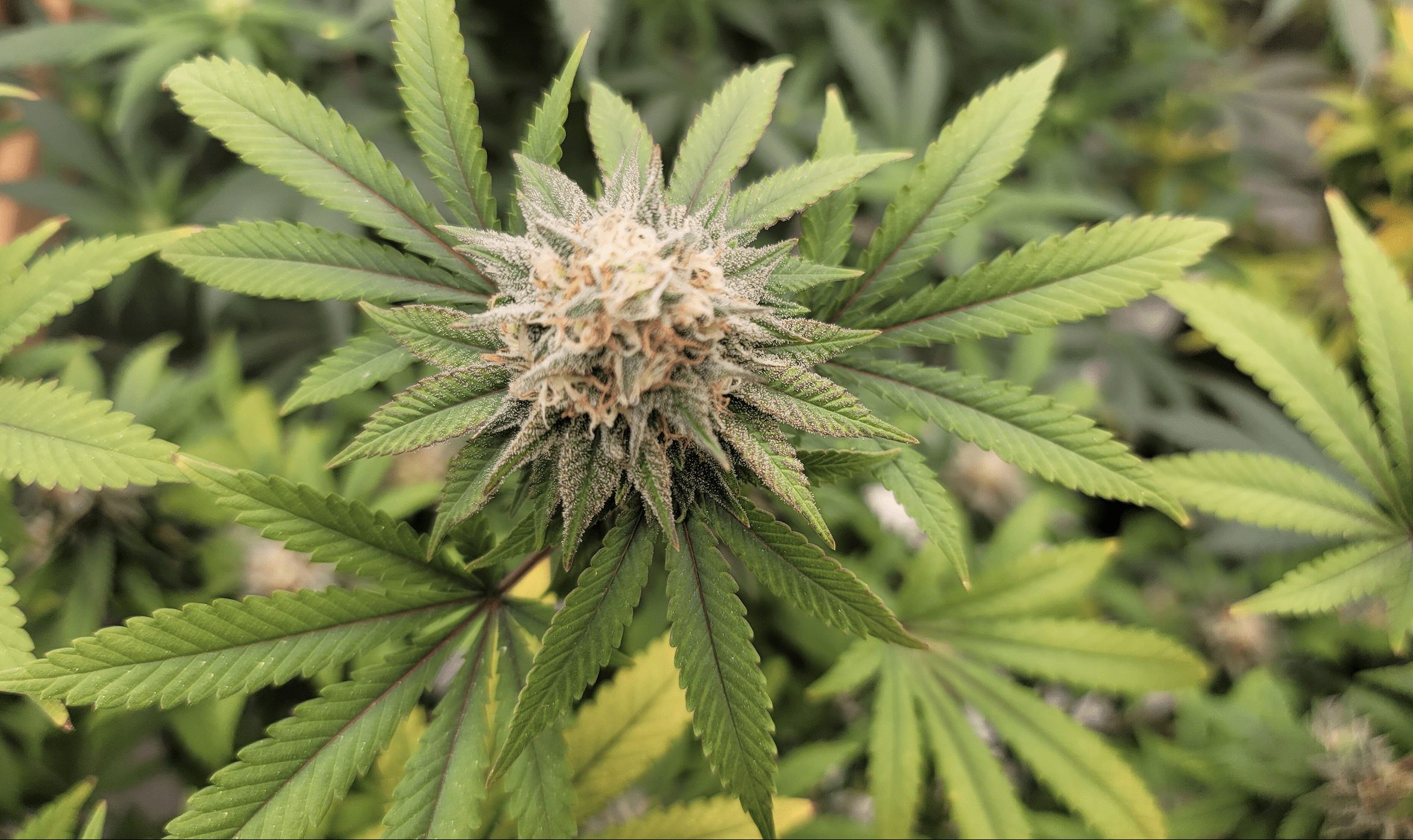 Most Americans believe that marijuana is less dangerous than alcohol or tobacco, according to a new poll. And more than two-thirds back cannabis legalization as well as President Joe Biden's recent pardon actions.
The survey, published on Monday by Monmouth University, found that a majority of 54 percent of adults believe alcohol is more dangerous than marijuana and a plurality of 48 percent said tobacco is more dangerous than cannabis.
In both scenarios, 38 percent said marijuana is equally dangerous to either of the two federally legal substances.
A separate poll released in August found that more Americans now openly admit that they smoke marijuana or eat cannabis-infused edibles than say they've smoked cigarettes in the past week.
More than twice as many Americans think that marijuana has a positive impact on its consumers and society at large than say the same about alcohol, according to that Gallup survey data.
That's generally consistent with the results of a separate poll released in March that found more Americans think it'd be good if people switched to cannabis and drank less alcohol compared to those who think the substance substitution would be bad.
NATIONAL POLL: Is #marijuana more dangerous than alcohol or tobacco?

ALCOHOL:
7% marijuana more
54% alcohol more
38% equally dangerous

TOBACCO:
13% marijuana more
45% tobacco more
38% equally dangeroushttps://t.co/d1yiM6axx7

— MonmouthPoll (@MonmouthPoll) October 24, 2022
As public opinion continues to shift with respect to the perceived risks of cannabis use, polling has also found that Americans are increasingly embracing policy reform. The new survey from Monmouth also speaks to that trend, representing the latest in a string of polls that have found broad support for Biden's surprise cannabis clemency announcement earlier this month.
It found that 68 percent of respondents are in favor of legalizing possession of small amounts of cannabis for personal use and 69 percent support for the president's mass pardon.
Broken down by party, legalization support was highest among Democrats (76 percent), followed by independents (73 percent) and Republicans (52 percent).
The same basic trend played out with respect to the presidential pardons, with strong majorities of Democrats (83 percent) and independents (71 percent) in favor, compared to 50 percent of Republicans. A sizable 77 percent of respondents said that they'd heard about the pardons.
NATIONAL POLL: Two-thirds (68%) support legalizing the possession of small amounts of marijuana for personal use. Just 26% oppose this.

SUPPORT by PARTY:
DEM – 76%
IND – 73%
REP – 52%

SUPPORT by AGE:
18 to 34 – 87%
35 to 54 – 70%
55+ – 53%https://t.co/d1yiM5Tuv7

— MonmouthPoll (@MonmouthPoll) October 24, 2022
"Polling from a variety of sources shows that support for marijuana legalization has been increasing consistently over the past twenty years," Patrick Murray, director of the Monmouth University Polling Institute, said. "Biden's action is in line with how the vast majority of Americans feel about this issue."
The poll also asked people about the impact of ending cannabis prohibition, and 54 percent said the reform would have no effect on other drug crimes, while 16 percent said those crimes would decrease and 25 percent said they would increase.
While there's broad support for, and awareness of, Biden's pardons, respondents had mixed understandings of the scope of the relief. Asked how many people they thought received clemency under the proclamation, 25 percent said it was 1,000 people or less; 26 percent put the number between 1,001 and 10,000; 14 percent said 10,001-100,000 and seven percent said it was over 100,000. Another 29 percent said they weren't sure.
A U.S. Sentencing Commission (USCC) analysis puts the number at about 6,500 U.S. citizens who've been pardoned for committing federal cannabis possession offenses.
The survey also asked about respondents' personal experience with cannabis, and 54 percent said they've tried marijuana, compared to 45 percent who said they haven't. People who've used cannabis were significantly more likely to favor legalization (86 percent) versus those who haven't tried it (47 percent).
Additionally, 43 percent said that cannabis use is "not really a problem" in the country, whereas 24 percent said it's "not too serious," 16 percent said it's "moderately serious" and 15 percent said it's "very serious."
The poll involved interviews with 808 adults from October 13-17, with a +/-5.2 percentage point margin of error.
After campaigning on a series of incremental marijuana reform pledges, Biden has spent most of his time in office silent on the issue, until making the pardon announcement. He's since talked about the action on several occasions, saying it represents a key "promise" kept that could be built upon if Democrats retain or expand their congressional majorities.
He said on Sunday that his clemency "changed the lives of thousands of people." However, he separately signaled last week that he would not extend pardons to people who sold marijuana, despite calls for expanded relief from advocates.
Activists with Students for Sensible Drug Policy (SSDP), Last Prisoner Project (LPP) and DCMJ staged protests outside of the White House on Monday to call attention to the issue, demanding that Biden release the estimated 2,800 people currently in federal prison for marijuana convictions that aren't limited to simple possession.
Meanwhile, the Justice Department and U.S. Department and Health and Human Services (HHS) have committed to quickly carry out the separate scheduling review the president directed, which could result in a recommendation to place cannabis in a lower schedule or remove it altogether, effectively legalizing the plant under federal law.
HHS Secretary Xavier Becerra has said officials will "work as quickly as we can" to complete the analysis of cannabis scheduling per the president's directive.
The Department of Justice, for its part, "will expeditiously administer the President's proclamation, which pardons individuals who engaged in simple possession of marijuana, restoring political, civil, and other rights to those convicted of that offense," a department spokesperson said.
Labor Secretary Marty Walsh said that officials will be working diligently to ensure that people who received a pardon for federal marijuana offenses under the presidential proclamation are not impeded from future job opportunities.
Vice President Kamala Harris said this month that voters should elect lawmakers who support marijuana reform so that Congress can enact a "uniform approach" to the issue in light of the president's cannabis pardons.
Support For Arkansas Marijuana Legalization Initiative Falls To Slim Majority As GOP Lawmakers Urge Opposition, Poll Finds
Photo courtesy of Mike Latimer.