Illinois Bill Would Give Marijuana Businesses Access To Some Banking Services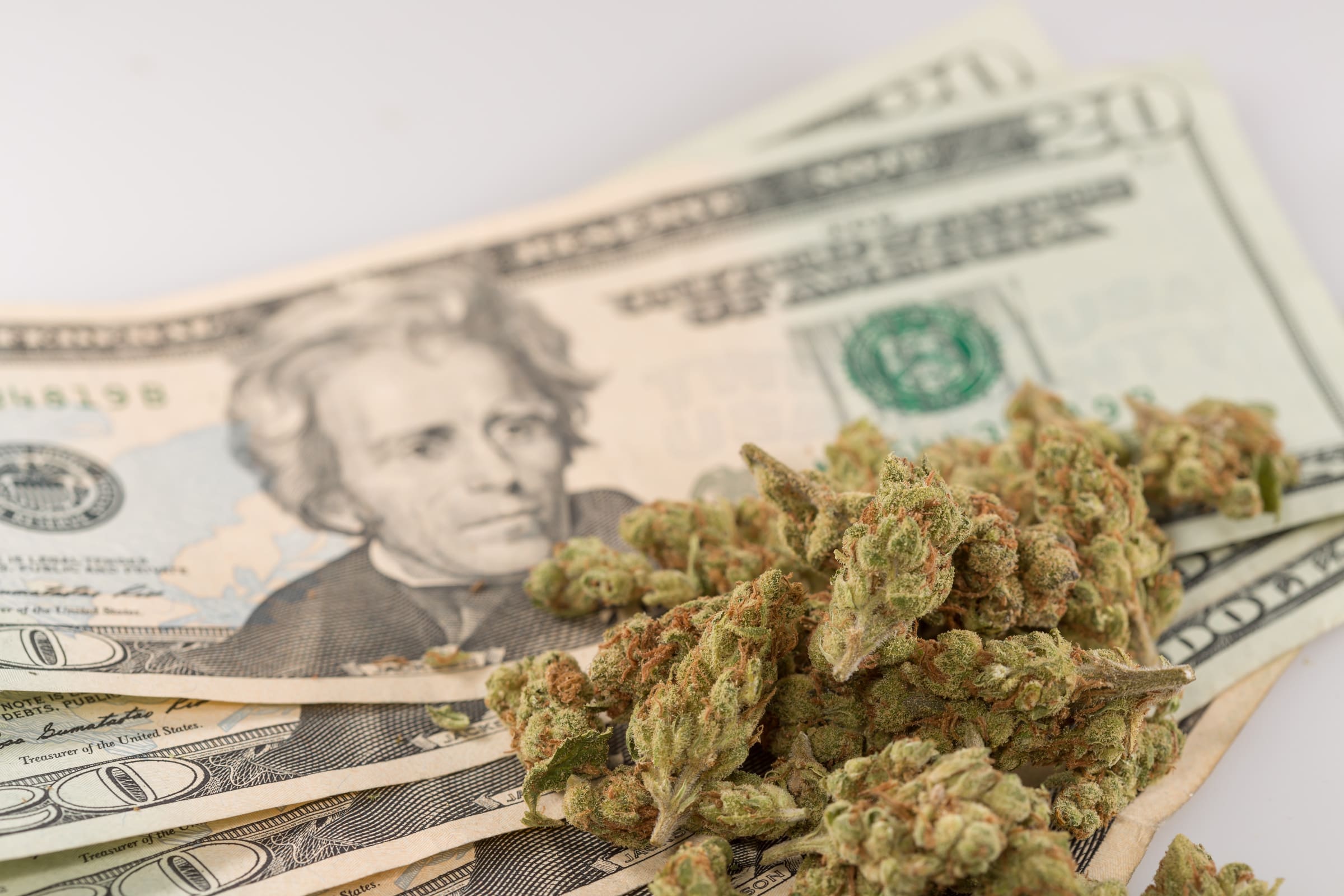 An Illinois lawmaker filed a bill last week that would increase marijuana businesses' access to some basic banking services.
While a growing number of financial institutions have begun accepting cannabis-related clients, many more remain wary of working with the industry while the plant remains federally illegal. But now, state Rep. Kambium Buckner (D) has introduced legislation that would create a process to license banks and credit unions that would be able to accept and issue "special purpose checks" specifically for marijuana business operations.
It would prove especially timely, as Illinois's governor signed a comprehensive marijuana legalization bill in June, and the program is set to go into effect on January 1, 2020.
The legislation wouldn't fix the federal banking dilemma, but it's designed to help mitigate the unique risks that cannabis firms face when they're forced to operate on a largely cash-only basis by giving licensed institutions the ability to accept the specialized, alternative payment methods.
A Cannabis Banking and Credit Union Advisory Board would be responsible for issuing the licenses under the proposal.
According to the bill's text, the board would be tasked with providing "a safe and efficient way to pay State and local taxes and fees, to pay rent associated with the account holder's cannabis business, to issue special purpose checks, and to legally invest in this State's economy, while reducing the burdens placed on local government that result from collecting and managing large sums of cash."
Individuals or entities that obtain a "cannabis limited charter bank or credit union" license would still have to adhere to the federal Bank Secrecy Act and comply with Financial Crimes Enforcement Network reporting guidelines.
The special purpose checks that these institutions would issue and accept could only be used for specific purposes that are laid out in the measure, for example remitting state and local taxes, paying rent and issuing bonds or warrants. State and local governments would be explicitly allowed to accept these checks.
Marijuana limited charter banks or credit unions could enter into agreements with each other to form a network, and they wouldn't be limited to providing financial services to cannabis businesses alone.
The legislative development comes as Congress continues to debate bipartisan legislation that would protect banks in all legal states from being penalized by federal regulators for servicing marijuana businesses . The Secure and Fair Enforcement (SAFE) Banking Act, which cleared the House in September, is expected to get a Senate Banking Committee vote before the year's end.
The panel's chairman, Sen. Mike Crapo (R-ID), told Marijuana Moment in an interview last week that he's interested in holding a committee vote soon, but he also expressed concern that the House impeachment inquiry threatens to delay all legislative efforts that are underway.
Key Senate Chairman Worries Impeachment Could Delay Marijuana Banking Vote