USDA Is Now Accepting Public Comments On Hemp Regulations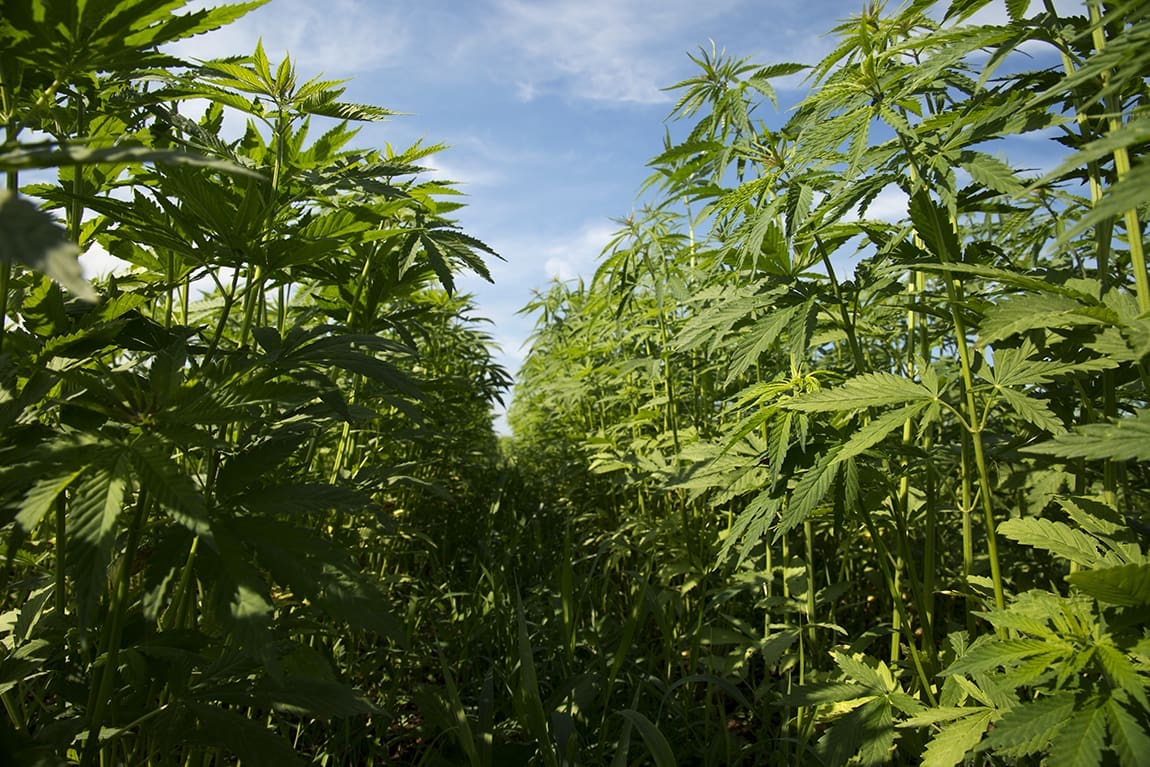 The U.S. Department of Agriculture (USDA) is officially accepting public comments on its proposed regulations for hemp.
The comment period, which started on Thursday and will continue through December 30, gives individuals an opportunity to weigh in on the interim final rule that the department first released on Tuesday. USDA will take the input into account as it develops a finalized version of the rule.
There's plenty of material to cover. In the months since hemp and its derivatives were legalized under the 2018 Farm Bill, USDA crafted a 43-page document that covers issues such as where the crop can be grown, requirements for THC testing, licensing protocols and the process for disposing of hemp that doesn't meet federal standards.
"Interested persons are invited to submit written comments concerning this rule and the proposed information collection," USDA wrote in a notice published in the Federal Register. "All comments submitted in response to this rule will be included in the record and will be made available to the public."
So far, no comments have been made publicly available. But, given the explosion in interest in hemp, and particularly CBD products derived from the plant, the next 60 days are sure to elicit a significant number of responses.
Jim Higdon, a former journalist who now owns the Kentucky-based CBD business Cornbread Hemp, told Marijuana Moment that he plans to give USDA some input.
"My overall impression of the proposed USDA regulations is that, where they speak, they're mostly very strict in a way that could be very bad for the industry," Higdon said. "There's only one spot that I can think of where they didn't interpret the rules as strictly as possible," and that concerns restrictions on who can work in the hemp industry.
Advocates pushed USDA to narrowly interpret a provision concerning a ban on participating in the hemp industry by individuals with prior felony drug convictions, and the proposed rules ultimately stipulated that the 10-year ban only applies to "key participants" such as chief executives who have a direct financial interest in the business instead of lower-level workers.
Among the issues with the draft regulations that Higdon and other stakeholders have identified since their release is restrictive testing protocol for THC content and a lack of clarity on rules for smokeable hemp products.
"They are mandating a decarboxylated delta-9 THC testing standard instead of a pre-decarboxylated delta-9 testing standard," he said as an example. "Obviously the pre-delta-9 is better for farmers and better for consumers and better for moving the ball forward on whole plant legalization."
Why? Because the "idea for farmers at this stage in the game is to get as high a CBD level as possible, because the higher they can get a CBD level, the more value their flower has."
"When you restrict the THC level to such a degree, you're essentially restricting all cannabinoid production," he said. "It's hard to get those high CBD numbers if you're handcuffing the THC numbers."
It's not clear to what extent USDA will heed recommendations from the comment period, but business interests will likely address these and other issues as they work to reshape the regulations in the industry's favor.
Meanwhile, stakeholders are also eagerly awaiting action from the Food and Drug Administration (FDA) as the agency develops rules for CBD. While FDA has taken certain steps to ensure that it's working to get those regulations in place, former Commissioner Scott Gottlieb said that doing so could take years in the absence of congressional action.
On that note, the Senate approved appropriations legislation on Thursday that contains provisions directing FDA to issue enforcement discretion guidelines for CBD, in addition to hemp-specific policies.
Federal agencies have utilized the public comment process for a variety of cannabis-related issues in recent months. For example, the Environmental Protection Agency asked for input on hemp pesticides in September, and the Drug Enforcement Administration solicited comments on its proposed increase on a marijuana cultivation quota for research purposes.
FDA has also asked on a few occasions for commentary related to proposals to change the scheduling status of cannabis under international treaties.
For now, interested parties can submit comments to USDA on the proposed hemp regulations for roughly the next two months.
Lawmakers And Industry Stakeholders React To USDA Hemp Rules Announcement
Photo courtesy of Brendan Cleak.