More Than 150 Proposed SXSW Marijuana Panels Are Being Voted On For Next Year's Festival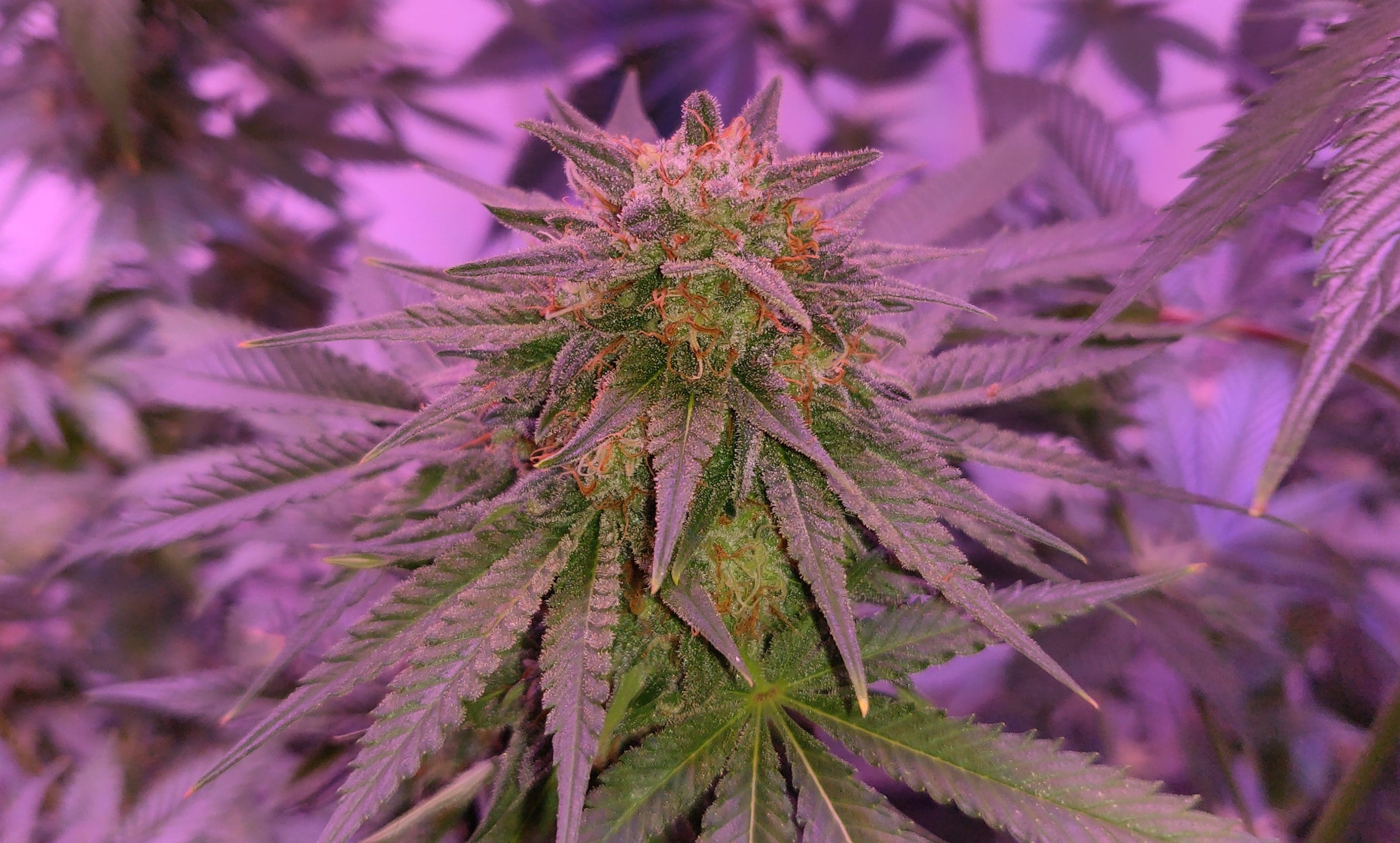 More than 150 different marijuana-focused panels are up for consideration to be featured at next year's South by Southwest (SXSW) festival and its related SWSW EDU event.
SXSW solicited the submissions last month, urging individuals to help them fill out the lineup for its "Cannabusiness Track." The collection of panels are meant to explore the "technological, cultural, financial, legal and political ecosystems that are defining the cannabis-focused enterprises of both today and tomorrow."
But not all of the suggested panels are going to make the cut. An online vote opened on Monday for people to support the proposals they want to see, and that voting period closes on August 23. Proposed discussions touch on everything from social equity in the industry to protecting intellectual property to setting CBD product safety standards.
Here are some examples of what could appear at SXSW next March:
—Frenemies: Cannabis Activists & Cannabis Industry. Kris Krane, president of 4Front Ventures and former executive director of Students for Sensible Drug Policy, explores the growing tension between the marijuana industry and activists, as debate intensifies over how to create a legal cannabis market that's socially equitable.
—Cannabis Restorative Justice. Members of the Last Prisoner Project, including Harborside co-founder Steve DeAngelo, discuss the long-term impacts of marijuana criminalization and their experience being incarcerated over cannabis. The panel will also touch on ways "the cannabis industry can work together to repair these past and continuing injustices."
—Is Cannabis Media Coverage Fair Or Biased? Journalists on the marijuana beat talk about the evolution in cannabis coverage and biases in how mainstream media outlets report on marijuana.
—Cannabis As A Catalyst For Change. A panel of experts, including representatives from the Drug Policy Alliance, will seek to inform the audience about "policy positions they can support to ensure the cannabis industry is operating in a socially responsible manner," ensuring diversity in marijuana businesses and how to invest in communities disproportionately impacted by prohibition.
—IP Rights And Threats In The Cannabis Industry. Intellectual property attorney Larry Sandell will share his expertise on making sure that cannabis companies protect their innovations and branding. He will offer a "primer on utility patents, design patents, plant patents, trademarks, trade secrets, plant variety protection certificates, and copyrights—all from the cannabis perspective."
—Full Recovery: Mixing Cannabis With Sobriety. Medicine Box CEO Brian Chaplin will answer questions about incorporating marijuana into a "sober, mindful lifestyle," drawing from his own experience using cannabis to wean off an anti-depressant.
—The United States Of Cannabis. Experts at the Marijuana Policy Project will give the audience a status update on cannabis reform efforts throughout the country and offer perspective on how reform advances through ballot initiative and state legislatures. The panel will also provide a preview of how MPP plans to allocate resources to continue changing cannabis laws in the coming years.
—Descheduling Cannabis: Be Careful What You Wish. Market analysts will dive into the debate over potential industry changes that could occur if marijuana is federally descheduled. Panelists will raise questions about how descheduling could lend to a market model that favors established corporations like Walmart over marijuana businesses.
—Can The South Rise To End Pot Prohibition? This panel will take a look at obstacles that southern states have faced in legalizing and decriminalizing marijuana. Entrepreneurs from the region discuss what it will take for "the South to ultimately rise above prohibition" and answer questions about how to ensure that the industry that emerges will be inclusive.
—Reporting On The Corporatization Of Psychedelics. Staff at the psychedelics publication DoubleBlind will explore the rapidly changing politics of psychedelics like psilocybin and MDMA. Conversations will concern the potential corporatization of psychedelics and "accessibility of psychedelic medicine" today.
—Cannabusiness In Africa: Is There A Future? As several African countries weigh getting into the cannabis export business, panelists will go over how the industry can be "developed responsibly and help support broad based economic growth in some of the world's poorest countries."
—The Corporatization Of Marijuana. Panelists including former Senate Majority Leader Tom Daschle (D-SD) will talk about just how much the government—at the state and local level—should be regulating cannabis as well as concerns about underage consumption and impaired driving.
This isn't the first time that SXSW has featured marijuana panels. This year's SXSW festival involved more than 20 cannabis events, including discussions that covered female entrepreneurship in the cannabis market and the prospect of marijuana reform in Texas.
Former Republican House Speaker John Boehner, who joined the board of a major cannabis firm after leaving office, delivered a keynote address at one panel, which drew protests from social justice advocates who argued that restorative justice needs to be a critical component of legal cannabis systems that profit-minded "Big Marijuana" companies are currently benefiting from.
Young Americans Are More Likely To Smoke Marijuana Than Cigarettes, Poll Finds
Photo courtesy of Mike Latimer.
NFL Says 'Hype' Over CBD Isn't Backed By Science
An expert panel created by the National Football League (NFL) and its players union is downplaying the potential benefits of CBD for players, stating that while the cannabis compound shows promise in the treatment of some forms of pain, the science doesn't currently live up to the "hype."
Following a fact-finding forum on alternatives to opioid painkillers, which involved conversations with CBD manufacturers, the Pain Management Committee for the NFL and the NFL Payers Association (NFLPA) noted on Tuesday that there's strong interest in CBD and medical marijuana more broadly. But the panel didn't seem convinced that the non-intoxicating ingredient would benefit players.
"CBD is a promising compound, but the level of its use in the United States outpaces the level of research at this point," the committee wrote in a white paper for players. "Most of the hype about CBD is based upon results from animal studies."
"Clinical trials in large numbers of people are usually needed before millions of Americans use a medication for serious medical problems," the group said. "There are two small clinical studies that suggest that CBD may be effective for treating a kind of pain called neuropathic pain that involves a burning feeling usually in a person's feet."
The paper also said that because CBD products are largely unregulated, it's hard to determine whether they are properly labeled, and there's the potential for such products to contain THC, which could result in a positive drug test for players.
Additionally, "there may be drug-drug interactions caused by CBD or players may opt for CBD as a medical treatment in lieu of treatments with more scientific evidence supporting them," the NFL and NFLPA committee said in another white paper intended for league medical staff.
The body also raised doubts about clinical studies into Food and Drug Administration-approved medications composed of synthetic cannabinoids that are used in the treatment of chronic and neuropathic pain, arguing that those investigations relied on small sample sizes and limited follow-ups that call into question their therapeutic value.
"Of course, cannabis remains a banned substance under the NFL Policy for Substances of Abuse," the committee concluded. "In addition, the potential problems associated with cannabis, from acute impairment of driving, addiction, and exacerbation of psychiatric disorders such as depression and anxiety, make it a substance to approach with extreme caution."
A fact-finding forum the panel held on Tuesday wasn't aimed at amending league policy directly, but rather it was meant to be "an educational and scientific exercise" that "does not impact the jointly administered Policy and Program on Substances of Abuse," the groups said in a joint statement to NFL.com.
That said, negotiations are ongoing between the league and players union, and there's pressure on NFL to adopt a more permissive policy when it comes to marijuana, especially as more states opt to legalize it for medical or recreational purposes.
After the MLB announced last year that it is removing cannabis from its list of banned substances for baseball players, Dallas Cowboys owner Jerry Jones and star quarterback Tom Brady of the New England Patriots both said they were expecting the league to follow suit and change its marijuana policy.
MLB Officially Removes Marijuana From Banned Substances List For Baseball Players
Image element courtesy of Marco Verch.
Sarah Silverman Calls Out Dave Chappelle For Not Sharing His Marijuana
Dave Chappelle is a marijuana bogart, Sarah Silverman revealed at an award ceremony honoring the fellow comedian.
In a clip from the Mark Twain Prize for American Humor gala that was posted on Sunday, Silverman talked about her long friendship with Chappelle and went on to share an anecdote about how he once visited her and smoked an entire joint himself without sharing.
"We were together in Vancouver and he came over to smoke a joint. And that's exactly what he did," she said. "He came over and he smoked a joint—the whole thing. Like by himself, while pontificating about everything that's wrong with the world."
"I'll tell you what's wrong with the world: a lack of sharing," she joked. "I think it's puff, puff, pass—not puff, puff, puff, puff."
This was at least the second time that Chappelle's affinity for mind-altering substances came up during the prestigious awards ceremony that was taped in October and is being aired on PBS on Tuesday. Another fellow comedian, Aziz Ansari, came on stage and joked about a psychedelic experience he had with Chappelle the day before he was announced as the prize's recipient.
In that bit, Ansari said Chappelle asked him if he wanted to take psilocybin mushrooms together. While Ansari initially said he wanted to take it easy and relax, Chappelle persuaded him that eating the psychedelic fungi would be a more memorable experience to mark the occasion.
"I said, 'Dave you've got a point, let's eat those mushrooms—to Twain,'" Ansari said.
Another person with a drug story about Chappelle is podcaster Joe Rogan, who recently talked about the comedian going to a private screening of Once Upon a Time In Hollywood and eating magic mushrooms that he got from a fan. Rogan didn't partake, but he said Chappelle gifted him an unlabeled bag of cannabis edibles.
Both psilocybin and marijuana have regularly been featured in Chappelle's comedy routines. In 1998, for example, he joked about a time he took mushrooms (also from a stranger) and started hallucinating during a haircut.
Beyond comedy, Chappelle has also advocated for marijuana reform on a serious basis. Former NAACP President Ben Jealous, who ran for governor of Maryland in 2018 on a pro-legalization platform, said Chappelle was the person who first put the idea of cannabis reform in his head.
Dave Chappelle Ate Magic Mushrooms Gifted By A Stranger, Joe Rogan Says
Photo courtesy of YouTube/Kennedy Center.
Dave Chappelle And Aziz Ansari Took Magic Mushrooms To Celebrate Comedy Award
When comedian Dave Chappelle wins a prestigious award, he opts for psychedelics over champagne to celebrate, fellow comedian Aziz Ansari said
In a clip from the Mark Twain Prize for American Humor gala that was posted online this week, Ansari shared an anecdote about the night before it was announced Chappelle was the award's recipient.
While Ansari wanted to get some rest after the two comedians finished their sets at an Austin, Texas show, Chappelle proposed that they take psilocybin mushrooms instead.
"Dave said, 'what kind of night are you trying to have tonight, Aziz?'"
"I said, 'I'm probably going to take it easy, we went hard yesterday and we've got shows tomorrow.'"
"He said, 'well you want to eat these psychedelic mushrooms I got? They're supposed to be amazing.'"
Unconvinced, Ansari said he might "just take it easy and get some rest for tomorrow," but his partner wasn't deterred.
"He said, 'well, Aziz, no one knows this, but tomorrow they're going to announce that I am the winner of the Mark Twain Prize for American Humor.'
"And he said, 'what are you going to tell your kids 20 years from now, Aziz? Are you going to tell them, I was there the day Dave Chappelle found out he won the Mark Twain award and we ate mushrooms together and we had the night of our lives? Or are you going to tell them you got some sleep?'"
Ansari, who described the back-and-forth at the award ceremony, which was taped in October, acquiesced: "I said, 'Dave you've got a point, let's eat those mushrooms—to Twain.'"
It's unclear if the psilocybin mushrooms the pair shared are the same ones that Chappelle apparently got from a stranger ahead of a private screening of Once Upon a Time In Hollywood—another recent psilocybin anecdote about the comedian that was shared by podcaster Joe Rogan.
While Rogan didn't partake in the psychedelic fungus, he said Chappelle did gift him a bag of unlabeled marijuana edibles.
Chappelle has joked about his marijuana and magic mushrooms experience in several of his comedy routines—including a 1998 bit where he also talked about taking shrooms he got from a stranger and then hallucinating during a haircut.
But the comedian has also seriously advocated for cannabis policy reform. Former NAACP President Ben Jealous, who ran for governor of Maryland in 2018 on a pro-legalization platform, credited Chappelle for first putting the idea of marijuana reform in his head.
PBS is set to air a special on Chappelle's Twain prize on Tuesday.
Elon Musk Makes Marijuana Joke After Tesla's Stock Hits $420
Image elements courtesy of John Bauld and David Shankbone.