More Than 150 Proposed SXSW Marijuana Panels Are Being Voted On For Next Year's Festival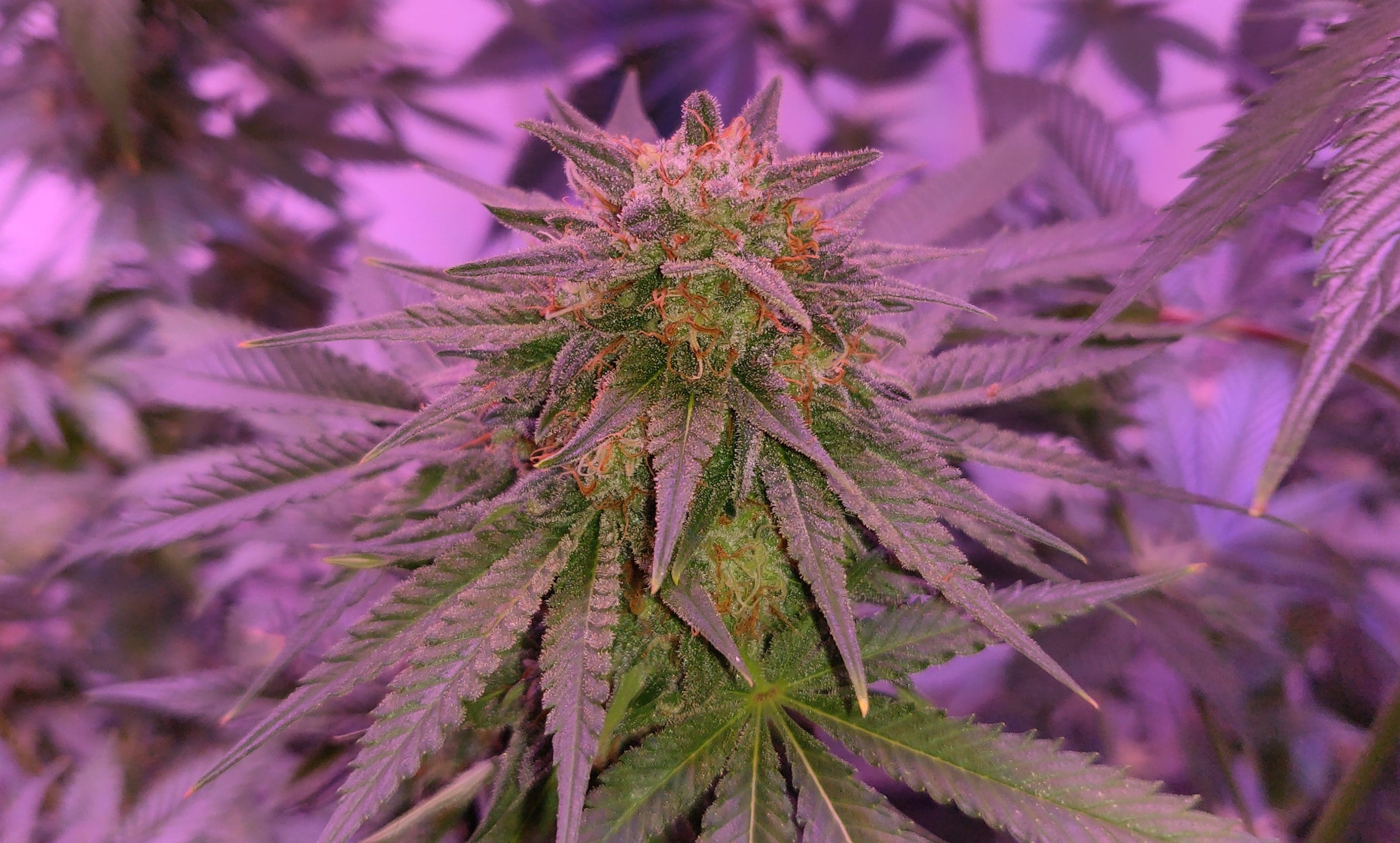 More than 150 different marijuana-focused panels are up for consideration to be featured at next year's South by Southwest (SXSW) festival and its related SWSW EDU event.
SXSW solicited the submissions last month, urging individuals to help them fill out the lineup for its "Cannabusiness Track." The collection of panels are meant to explore the "technological, cultural, financial, legal and political ecosystems that are defining the cannabis-focused enterprises of both today and tomorrow."
But not all of the suggested panels are going to make the cut. An online vote opened on Monday for people to support the proposals they want to see, and that voting period closes on August 23. Proposed discussions touch on everything from social equity in the industry to protecting intellectual property to setting CBD product safety standards.
Here are some examples of what could appear at SXSW next March:
—Frenemies: Cannabis Activists & Cannabis Industry. Kris Krane, president of 4Front Ventures and former executive director of Students for Sensible Drug Policy, explores the growing tension between the marijuana industry and activists, as debate intensifies over how to create a legal cannabis market that's socially equitable.
—Cannabis Restorative Justice. Members of the Last Prisoner Project, including Harborside co-founder Steve DeAngelo, discuss the long-term impacts of marijuana criminalization and their experience being incarcerated over cannabis. The panel will also touch on ways "the cannabis industry can work together to repair these past and continuing injustices."
—Is Cannabis Media Coverage Fair Or Biased? Journalists on the marijuana beat talk about the evolution in cannabis coverage and biases in how mainstream media outlets report on marijuana.
—Cannabis As A Catalyst For Change. A panel of experts, including representatives from the Drug Policy Alliance, will seek to inform the audience about "policy positions they can support to ensure the cannabis industry is operating in a socially responsible manner," ensuring diversity in marijuana businesses and how to invest in communities disproportionately impacted by prohibition.
—IP Rights And Threats In The Cannabis Industry. Intellectual property attorney Larry Sandell will share his expertise on making sure that cannabis companies protect their innovations and branding. He will offer a "primer on utility patents, design patents, plant patents, trademarks, trade secrets, plant variety protection certificates, and copyrights—all from the cannabis perspective."
—Full Recovery: Mixing Cannabis With Sobriety. Medicine Box CEO Brian Chaplin will answer questions about incorporating marijuana into a "sober, mindful lifestyle," drawing from his own experience using cannabis to wean off an anti-depressant.
—The United States Of Cannabis. Experts at the Marijuana Policy Project will give the audience a status update on cannabis reform efforts throughout the country and offer perspective on how reform advances through ballot initiative and state legislatures. The panel will also provide a preview of how MPP plans to allocate resources to continue changing cannabis laws in the coming years.
—Descheduling Cannabis: Be Careful What You Wish. Market analysts will dive into the debate over potential industry changes that could occur if marijuana is federally descheduled. Panelists will raise questions about how descheduling could lend to a market model that favors established corporations like Walmart over marijuana businesses.
—Can The South Rise To End Pot Prohibition? This panel will take a look at obstacles that southern states have faced in legalizing and decriminalizing marijuana. Entrepreneurs from the region discuss what it will take for "the South to ultimately rise above prohibition" and answer questions about how to ensure that the industry that emerges will be inclusive.
—Reporting On The Corporatization Of Psychedelics. Staff at the psychedelics publication DoubleBlind will explore the rapidly changing politics of psychedelics like psilocybin and MDMA. Conversations will concern the potential corporatization of psychedelics and "accessibility of psychedelic medicine" today.
—Cannabusiness In Africa: Is There A Future? As several African countries weigh getting into the cannabis export business, panelists will go over how the industry can be "developed responsibly and help support broad based economic growth in some of the world's poorest countries."
—The Corporatization Of Marijuana. Panelists including former Senate Majority Leader Tom Daschle (D-SD) will talk about just how much the government—at the state and local level—should be regulating cannabis as well as concerns about underage consumption and impaired driving.
This isn't the first time that SXSW has featured marijuana panels. This year's SXSW festival involved more than 20 cannabis events, including discussions that covered female entrepreneurship in the cannabis market and the prospect of marijuana reform in Texas.
Former Republican House Speaker John Boehner, who joined the board of a major cannabis firm after leaving office, delivered a keynote address at one panel, which drew protests from social justice advocates who argued that restorative justice needs to be a critical component of legal cannabis systems that profit-minded "Big Marijuana" companies are currently benefiting from.
Young Americans Are More Likely To Smoke Marijuana Than Cigarettes, Poll Finds
Photo courtesy of Mike Latimer.
Willie Nelson Will 'Never Stop Enjoying' Marijuana Despite Quitting Smoking, Son Says
Marijuana enthusiasts around the world have been shocked by the news that Willie Nelson no longer smokes cannabis. Cue the "Has hell frozen over?" jokes.
But the Grammy award-winning musician's son, Lukas Nelson, has taken to social media to clear the air and provide a little cannabis clarity.
While the Country Music Hall of Famer recently told a local television station that he doesn't smoke marijuana anymore for health reasons, his son clarified that he does still consume cannabis. Just not by smoking it.
On Tuesday, Lukas Nelson tweeted: "There is a lot of articles going around saying my father is no longer smoking weed. It's almost 2020, how people ingest cannabis has changed."
There is a lot of articles going around saying my father is no longer smoking weed. It's almost 2020, how people ingest cannabis has changed. Between vaping, edibles, gummies, drops, etc. I think it's safe to say Willie will never stop enjoying Mary Jane!

— Lukas Nelson & Promise Of The Real (@lukasnelson) December 4, 2019
"Between vaping, edibles, gummies, drops, etc. I think it's safe to say Willie will never stop enjoying Mary Jane!" he said.
The comment behind the cannabis controversy happened late last month, when the elder Nelson told local San Antonio news station KSAT that breathing "is a little more difficult these days and I have to be careful" and that "I've abused my lungs quite a bit in the past" so he was putting down the joint.
Nelson has more at stake than just his famed stoner reputation.
His namesake cannabis brand, Willie's Reserve, has been on shelves in legal cannabis markets since 2015. Today, the company's products—including marijuana flower, chocolate edibles, fruit chew edibles and a line of vaporizers—are available in six states: California, Colorado, Maryland, Nevada, Oregon and Washington.
The brand was compelled to send a tweet to clarify Nelson's cannabis consumption on Wednesday, stating, "Willie's still getting high!!"
No pigs in the sky, Willie's still getting high!!

AT 86, Willie Nelson demonstrates there's more than one way to get high. pic.twitter.com/l5JKvNuOs0

— Willie's Reserve (@WilliesReserve) December 4, 2019
Nelson also sells a CBD-centric line of products in all 50 states called Willie's Remedy, launched in 2019. Those offerings include infused whole bean coffee, tea and tinctures.
His spokeswoman, Elaine Shock, confirmed to The Associated Press that the musician has not, in fact, given up cannabis. She explained the different modes of consumption available today that don't involve combustion.
"Willie does what he wants, when he wants, when it comes to smoking," she said.
The musician's reputation as a cannabis icon has long been an area of interest and frequently comes up in media interviews.
Two years ago, actor Woody Harrelson told Jimmy Kimmel he was afraid to admit to his longtime friend Nelson that he had quit smoking cannabis.
Nelson also told Stephen Colbert on his tour bus in 2018 he would be happy to smoke marijuana with Donald Trump, Melania Trump and Barack Obama.
"He needs one bad," Nelson said of Trump. "That could be good for him."
Photo courtesy of CBS.

Postal Service Unveils 'Drug Free USA Forever' Stamp Commemorating 1980s Anti-Drug Program
The U.S. Postal Service (USPS) is rolling out a new stamp design that pays tribute to 1980s-era drug prevention programs and promotes a "drug-free USA."
The stamps, which will go on sale starting in October 2020, were announced at the conclusion of this year's Red Ribbon Week last month, an annual occurrence first launched under the Reagan administration.
"This Drug Free USA Forever stamp will help further raise awareness about the dangers of drug abuse, and the toll it is taking on families and communities around our country," Robert Duncan, chairman of the USPS Board of Governors, said in a press release. "The Postal Service is glad to do its part in marking Red Ribbon Week, and renewing our commitment to helping these efforts to educate youth about the dangers of illegal drugs."
USPS explained that Red Ribbon Week originated after a Drug Enforcement Administration (DEA) agent was tortured and killed in Mexico while investigating drug traffickers in 1985.
"I am very pleased that the U.S. Postal Service will issue a stamp affirming our commitment to a drug-free America," DEA Acting Administrator Uttam Dhillon said. "This stamp will help raise awareness of the fight against drug addiction and honor those who have dedicated their lives to that cause."
A description of the design states that the stamp "features a white star with lines of red, light blue and blue radiating from one side of each of the star's five points, suggesting the unity necessary at all levels to effectively address drug abuse."
USPS isn't applying anti-drug messaging to the cannabis component CBD anymore, however. In September, the agency clarified that hemp-derived CBD products can be mailed under certain circumstances since the crop and its derivatives were federally legalized under the 2018 Farm Bill.
For those with mailing needs who aren't interested in supporting the notion of a "Drug Free USA," USPS does have another stamp that recognizes the 50-year anniversary of the drug-fueled 1969 counterculture music festival Woodstock.
The stamp "features an image of a dove along with the words '3 DAYS OF PEACE AND MUSIC,' evoking the original promotional poster for the festival," USPS says.
Another option is a John Lennon Forever stamp, celebrating the iconic Beatles member and marijuana enthusiast who famously got "high with a little help" from his friends.
"Still beloved around the world, Lennon's music remains an anchor of pop radio and continues to speak for truth and peace," USPS wrote.
Top CDC Official Suggests Legal Marijuana Regulations Can Mitigate Vaping Injuries
Photo courtesy of Wikicommons.
Doctors Find Marijuana In Man's Nose That He'd Forgotten Smuggling Into Prison 18 Years Ago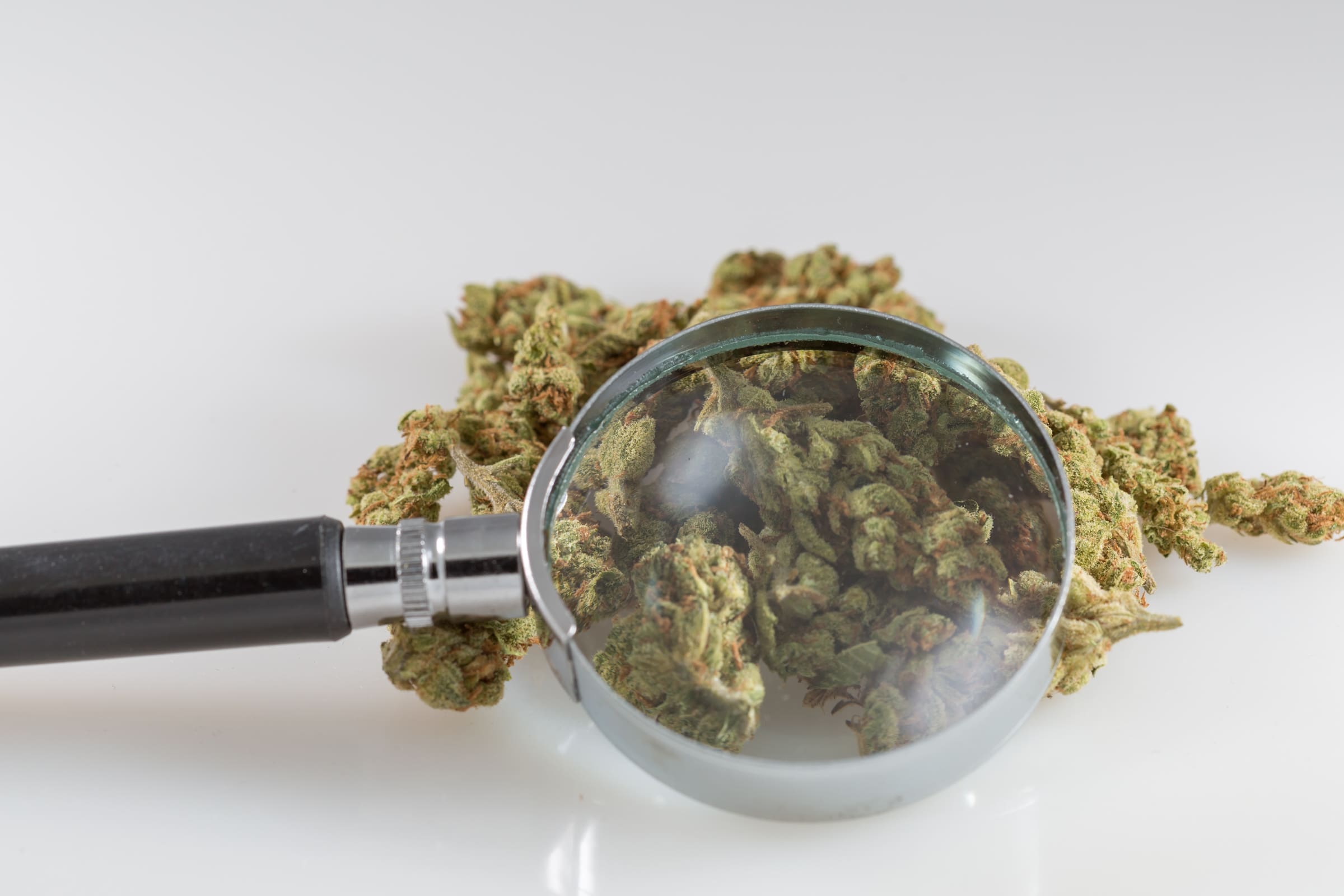 After a man attempted to smuggle a small amount of marijuana inside a balloon stuffed in his nose into prison, he thought he accidentally swallowed it and that the cannabis ended up passing through his body.
But that turned out not to be the case, because 18 years later doctors inadvertently discovered the marijuana—calcified in his right nostril—during a head scan.
The odd occurrence was highlighted in a report published in the journal BMJ Case Reports last week. Doctors said the patient presented with the rhinolith, which is essentially a stone lodged in the nasal cavity that can develop internally or through external factors like a child sticking a Lego in their nose.
But this incident proved unique and caught the attention of the medical journal. A 48-year-old man went to the hospital for a CT scan after complaining of headaches and, upon questioning, said that he had a history of nasal obstruction and infections. The scan turned up a 19mm by 11mm rhinolith, which was then removed endoscopically.
"The histopathology report noted a 'rubber capsule containing degenerate vegetable/plant matter,'" doctors from Westmead Hospital in Sydney, Australia wrote. "On follow-up and specific questioning, the patient was able to recall an incident that occurred 18 years prior, while he was incarcerated."
"During a prison visit, the patient's girlfriend supplied him with a small quantity of marijuana, inside a rubber balloon. In order to evade detection, the patient inserted the package inside his right nostril," they continued. "Despite effectively smuggling the package past the prison guards, the patient then accidentally pushed the package deeper into his nostril and mistakenly believed he had swallowed it. He remained unaware of the package's presence until presented with the unusual histopathology report."
The patient checked back in with the doctors three months after the rhinolith was removed and reported that the nasal issues had gone away.
The case report emphasizes that rhinoliths are generally rare, accounting for an estimated 1 in 10,000 nose doctor outpatient visits. It's possible that the number may be higher, as many instances do not present symptoms but, generally speaking, it's uncommon.
The 18-year-old marijuana shoved into the nose of a formerly incarcerated person that subsequently calcified is a next-level medical finding, the doctors said.
"To the best of our knowledge, our case represents the first report of a prison-acquired marijuana-based rhinolith," they wrote.
The medical team speculates that the reason doctors don't see more cases of prison-related rhinoliths is because most smuggling attempts "involve ingestion of the foreign body that acts as a bezoar to be retrieved after passage through the gastrointestinal tract, while insertion into the nasal cavity for this purpose is relatively rare."
"Nevertheless, an index of suspicion of rhinolith should be maintained in all cases of unilateral nasal symptoms," they concluded.
Medical Marijuana Laws Improve Health And Reduce Alcohol Use For Certain Groups, Study Finds