Colorado Governor Tells Texas Not To Legalize Marijuana So His Own State Can Get More Tourists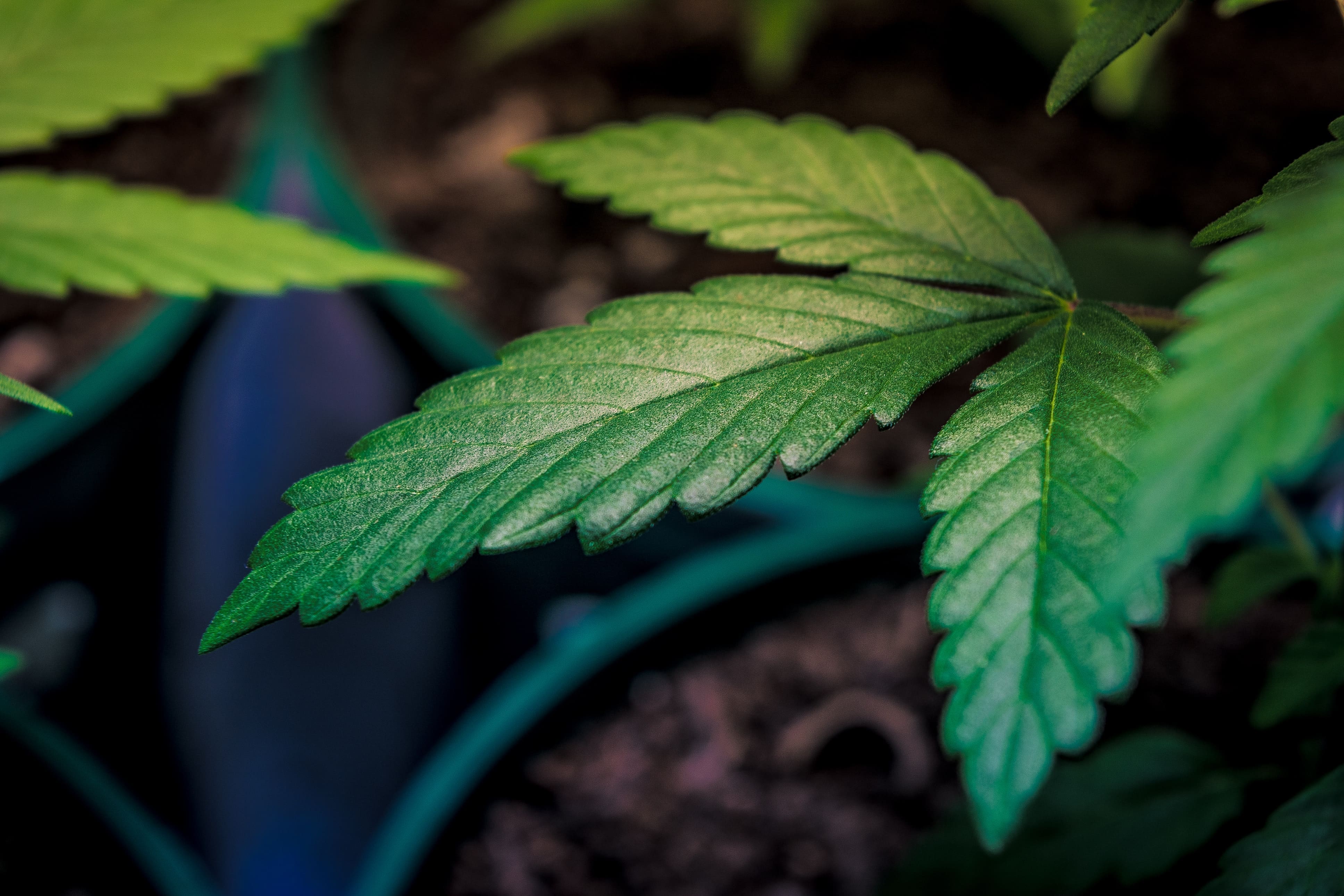 The governor of Colorado is jokingly discouraging Texas from legalizing marijuana, saying it would mean less tax revenue for his own state from cannabis tourism.
Gov. Jared Polis (D) was responding to a Marijuana Moment report on a new economic analysis that showed how Texas stands to generate billions in tax revenue and tens of thousands of jobs if it enacted the policy change.
That analysis might be true, the governor tweeted, "BUT it would reduce tourism to Colorado, so make sure to consider Colorado first in any Texas decisions."
Yes BUT it would reduce tourism to Colorado, so make sure to consider Colorado first in any Texas decisions https://t.co/5Gh8bNBKu0

— Jared Polis (@jaredpolis) October 20, 2020
Polis has been known to quip about the marijuana tourism dollars his state receives from non-residents.
Shortly after he was sworn in last year, the governor said "we get a lot of extra business from people coming into our state" and so "from the economic perspective in Colorado, I'd love other states to go slowly so that we can continue to see all these benefits for Colorado."
"For years, I'd been sort of countering this sort of dire picture of Colorado," he said. "But again, if they think that it's bad, it's better for us to have less competition at this point. So I mean, if I'm looking at it as governor, I would hope they halt their efforts and send all their business here."
That said, despite his interest in preserving cannabis tourism for Colorado, during a Reddit Ask Me Anything session in May, he jokingly entertained the idea of using hypnosis to convince Ohio's governor to advance legalization in the state.
While he's been quick to note the economic benefits of regulating marijuana sales, Polis has also emphasized the need for restorative justice in the industry. Earlier this month, he exercised new clemency powers to grant nearly 3,000 pardons for people convicted of low-level marijuana possession.
Meanwhile, Polis isn't alone in touting the fact that his state sells legal marijuana to people who live in places where it is still prohibited.
Illinois Gov. J.B. Pritzker (D), during his State of the State speech earlier this year, talked about how his state's new recreational cannabis market "gives us a chance to collect tax revenue from the residents of Wisconsin, Missouri, Iowa and Indiana."
Indeed, the state has continued to see record-breaking cannabis sales month after month, including tens of millions of dollars worth to out-of-state residents.
Trump Campaign Orders Mississippi Medical Marijuana Activists To Cease Using President's Name
NBA Players Won't Be Tested For Marijuana Next Year As League Weighs Permanent Change
The NBA is extending its policy of not randomly drug testing players for marijuana for the 2020-2021 season amid the coronavirus pandemic. And insiders suspect that the relaxed cannabis rules will continue indefinitely.
Marijuana testing was first suspended earlier this year as players finished out their season in the so-called "bubble" arena in Orlando. But as first reported by freelance journalist Ben Dowsett on Thursday, the league and the players' union have agreed to maintain that policy, at least for the next season.
Sources say this decision is largely based on COVID safety – just another way of limiting unnecessary contacts.

However, there's also significant expectation from many in the league that the entire marijuana testing program is on the way out in the near future.

— Ben Dowsett (@Ben_Dowsett) December 3, 2020
"Due to the unusual circumstances in conjunction with the pandemic, we have agreed with the NBPA to suspend random testing for marijuana for the 2020-21 season and focus our random testing program on performance-enhancing products and drugs of abuse," an NBA spokesperson said.
(Bass cont): "…and focus our random testing program on performance-enhancing products and drugs of abuse."

— Ben Dowsett (@Ben_Dowsett) December 4, 2020
But pressure has been mounting on the league to end testing for marijuana permanently.
Michele Roberts, the head of the National Basketball Players Association (NBPA) who also joined the board of the major cannabis company Cresco Labs this year, predicted in a recent interview that the formal change could come as early as "next season."
"We're not going to expose our players to unnecessary risks," she told Dowsett in a piece for GQ. "And it is not necessary to know whether our players are positive for marijuana."
NBA Commissioner Adam Silver hasn't ruled out adopting new policies on marijuana testing, but he's said that the league needs to proceed carefully so as not to send a wrong message to young people. He's also voiced support for exploring the medical potential of cannabis.
"At the end of the day, I think we all agree that, whether or not marijuana is a legal substance, just like with alcohol, you still have to teach young people how to use a substance like that appropriately and responsibly and so it doesn't overwhelm your life," he said. "So, it's a complicated issue."
While NBA won't be subjecting players to random drug testing for THC, they will continue to test "for cause" cases where players have histories of substance use, for example.
Important clarification here, per source: The NBA's random marijuana testing program will not run for 20-21, as reported below. However, testing FOR CAUSE – that is, past offenders or those who have given reasonable cause to suspect use – will continue. https://t.co/repVxFL2Ri

— Ben Dowsett (@Ben_Dowsett) December 4, 2020
If NBA does ultimately end marijuana testing, it would be another example of evolving drug policies within national sports leagues. Earlier this year, the MLB announced that players would not longer be tested for cannabis, though they're barred from being sponsored by marijuana companies.
The NFL also made the decision to end suspensions for positive drug tests as well as limiting the testing window.
House Approves Federal Marijuana Legalization Bill In Historic Vote
SXSW Wants You To Vote On Marijuana And Psychedelics Panels For 2021 Event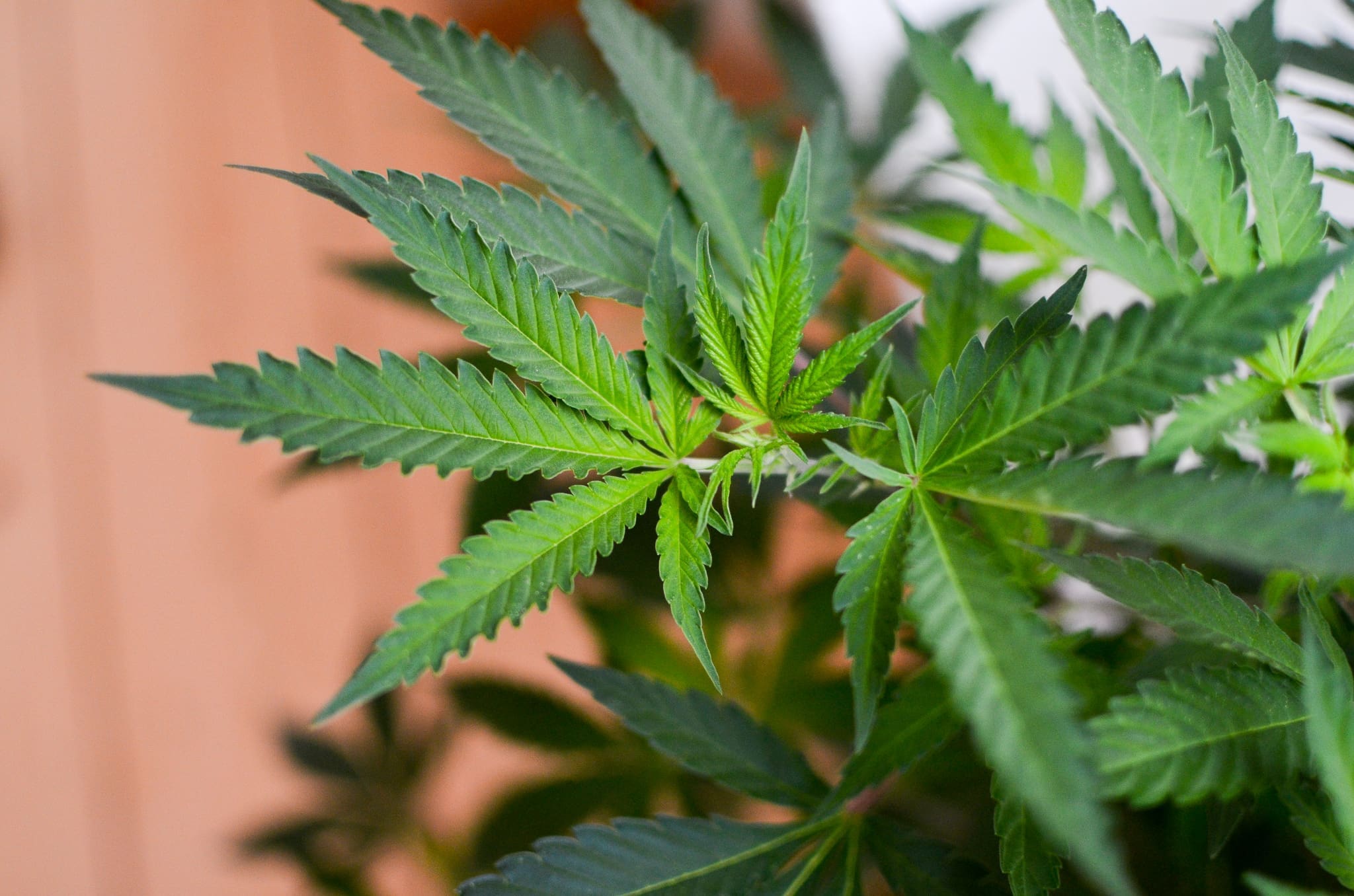 Dozens of marijuana-related panels have been proposed for next year's South by Southwest (SXSW) event, and several other submissions mention psychedelics. Now the festival needs the public's help in deciding which ones make the cut.
Through Friday, SXSW is asking people to comment and vote on 48 proposed panels for SXSW 2021 that involve cannabis and four that mention psychedelics. The festival, normally a trendy annual event in Austin, will be held online in March.
Proposals for the panels span the gamut, from issues of social equity in legal cannabis to DIY healthcare and home entheogenic medicines. Most of the proposals have an industry feel—a nod to the festival's "cannabusiness" track featured in recent years—while other pitches are especially timely: More than one mentions cannabis and COVID-19.
Help us shape #SXSW Online! Browse session proposals and let us know what you want to see next March. https://t.co/WYYNl9PRgF

— SXSW (@sxsw) November 16, 2020
Anyone is free to comment on the proposals through the festival's PanelPicker tool. To vote, you'll need to sign up for a free SXSW account.
Among some of the notable names put forward for the 2021 festival include Bay Area recording artist and entrepreneur Berner, co-founder of the marijuana brand Cookies; Cat Packer, director of the Los Angeles Department of Cannabis Regulation; Al Harrington, a former NBA player who founded his own cannabis company; and Toi Hutchison, senior advisor on cannabis control to Illinois Gov. J.B. Pritzker (D).
There's a lot of overlap between panel topics, so be sure to look through them all. Try searching with terms like "cannabis" or "psychedelics." Many carry the festival's "cannabusiness" tag.
Here's just a taste of some of the options that could be featured at SXSW 2021:
Celebrities Redefining Cannabis Entrepreneurship — It wouldn't be SXSW without celebrity. This panel features Gilbert Anthony Miliam Jr., the musical artist better known as Berner, who co-founded and runs the trendsetting cannabis brand Cookies. The panel centers on how entrepreneurs of color in the marijuana space are working to rectify past injustices of the drug war and what the future intersection of entertainment and cannabis might look like.
The Future of Cannabis Is Appellation Designation — Interested in craft cannabis? Representatives from Big Rock Partners, Sonoma Hills Farm, Henry's Original and Moonmade Farms discuss how a new California "appellation of origin" law could impact growers and help inform consumers about where their cannabis comes from.
The Stoners and the Suits: Building Bridges — One of the earliest entrepreneurs to enter legal cannabis, Andrew DeAngelo, president of DeAngelo Brothers Productions LLC, shares how he's been "both a 'stoner' and a 'suit'" during his 35 years in the marijuana business and offers ideas about how to build trust between groups that often find themselves at odds.
DIY Healthcare: From Seed to Self Reliance — For those who like to get their hands dirty, Amanda Reiman, CEO and founder of Personal Plants, explains home production and processing of plant-based medicine, including cannabis and psychedelics.
Can We Ensure Equity In Cannabis Policy? #YesWeCan — This solo panel by Cat Packer, director of the Los Angeles Department of Cannabis Regulation, focuses on how we can "build a more equitable society for those previously and currently affected by cannabis policy," as well as other areas of society affected by cannabis policy. Packer, who previously worked for the advocacy group the Drug Policy Alliance, shares her perspective as a self-described "agitator" within the space and acknowledges there's still work to be done.
The Crop They Won't Share–Disrupting Legalization — "Legal Cannabis Doesn't Care About Black People," begins the description of this panel, which notes that 96 percent of cannabis business licenses in the U.S. have gone to white owners. Featuring speakers such as Toi Hutchison, senior advisor on cannabis control to Illinois Gov. J.B. Pritzker (D), and Melek Dexter, founder and CEO of Lets ReUP and Do Better Project, this is yet another worthy look at the need for social justice in the cannabis industry.
The Urgency for An Equitable Cannabis Industry — Another proposed panel centering on the need for social equity in cannabis, this one features a more industry-side perspective. It includes Tahir Johnson, business development and diversity and inclusion manager at the National Cannabis Industry Association, as well as Curaleaf VP of Social Responsibility Khadija Tribble and representatives from Lantern and Fyllo.
Psychedelics: Rewiring Mental Health Care — Professors from Johns Hopkins University and the Mount Sinai School of Medicine are among the speakers on this panel looking into the therapeutic uses of psilocybin, the main psychoactive ingredient in psychedelic mushrooms. Panelists will explain psilocybin's potential benefits to treat psychiatric and behavioral disorders, discuss common misconceptions and examine existing problems in mental health care.
Reporting on the Corporatization of Psychedelics — With more and more interest in the mental health applications of psychedelics, yet another illicit drug market could soon go legal. In this panel, the CEO and managing editor of DoubleBlind Mag, which covers psychedelics, sit down to discuss how cannabis paved the way for psychedelics and how for-profit interests could upset efforts at equity.
It's not yet clear how many of the proposals will be selected. In 2019, the festival boasted more than 20 cannabis events, including discussions on entrepreneurship by women and the prospect of marijuana reform in Texas. Sixty-two cannabis proposals were submitted for consideration in that festival.
SXSX's 2019 cannabis track also caused some controversy when former House Speaker John Boehner (R), who joined the board of a major cannabis firm after leaving office, delivered a keynote address, which drew protests from social justice advocates who argued that corporate marijuana firms had overlooked equity issues.
SXSW 2020 was scheduled to feature 24 different cannabis panels, but the festival was canceled due to the pandemic.
Texas Democrats Say Marijuana Can Help The Economy, But Republicans May Stand In The Way
Photo courtesy of Philip Steffan
Feds Cite Marijuana Comments By Seth Rogen, Joe Rogan And Other Celebs In COVID PSA Database
The Trump administration appears to have considered celebrities' views on marijuana legalization and drug use to be relevant factors when selecting spokespeople to participate in a public education campaign on coronavirus prevention, internal documents show.
From Seth Rogen to Kim Kardashian to Joe Rogan, drug policy views or experiences were apparently considered in the vetting process.
The House Oversight Committee late last month released a "PSA Celebrity Tracker" database that was maintained by a campaign headed by Trump aide Michael Caputo. It listed nearly 300 celebrities that contractors vetted as potential spokespersons for a "Helping the President will Help the Country" ad campaign to promote public safety amid the pandemic.
That list—which was obtained as part of a congressional committee inquiry into COVID-related spending by the U.S. Department of Health and Human Services (HHS)—contains brief notes on each prospective participant that flag political affiliations and policy positions on a number of "liberal" issues, including cannabis reform and same-sex marriage. It also notes prior convictions for drug and other offenses.
Marijuana specifically came up in the notes section for four would-be celebrity spokespersons: Seth Rogen, Seth McFarlane, Kelly Clarkson and Armie Hammer. Others were flagged more broadly for drug reform stances or past drug crimes.
For comedian and actor Rogen, one of the most outspoken celebrity advocates for cannabis policy reform and a marijuana culture icon, the note states: "Describes himself as 'left wing'; has been outspoken about marijuana legalization." Rogen already offered some coronavirus advice to young people in August, urging against public gatherings and telling followers to instead "hang out alone and smoke weed and watch movies and TV shows."
McFarlane, the creator of the TV show Family Guy, "supports the legalization of cannabis," the spreadsheet says.
Clarkson, a singer, has "voiced her liberal opinions including legalizing marijuana" and NFL protests against police brutality.
And a 2011 cannabis possession conviction for the actor Hammer evidently came up during the PSA vetting.
Kim Kardashian, Kelsey Grammer, Tito Ortiz, Andrew Zimmern and Jason Bateman each were noted as having discussed using drugs or struggling with addiction.
Podcaster Joe Rogan, meanwhile, was flagged for his more wide-ranging "pro-drug legalization views."
While it does not necessarily seem that these notes on each celebrity's backgrounds indicated they would be disqualified from participating in the COVID-focused PSA that never ultimately materialized, it indicates that political ideologies such as support for marijuana legalization were areas of interest to the administration, or at least to Caputo, who serves as HHS's spokesman.
Democratic lawmakers took exception to the overall plan, which was first reported by Politico.
"It is critical that HHS provide accurate, nonpolitical public health information to the American people that encourages mask wearing, social distancing, and other science-backed public health recommendations," the chairs of the Oversight Committee, Select Subcommittee on the Coronavirus Crisis and Oversight's Economic and Consumer Policy Subcommittee said in a joint press release.
"Yet, the documents we have obtained indicate that HHS political appointees sought to use taxpayer dollars to advance a partisan political agenda and direct taxpayer money to their friends and allies," they said.
None of the celebrities with drug-related notes on the tracker list seem to have agreed to participate. Of the select few public figures who did agree, they all later declined the opportunity.
Marijuana Reform Omitted From Biden Transition Plan On Racial Equity Despite Campaign Pledges
Photo courtesy of YouTube/Jimmy Kimmel Live.