Montana Marijuana Legalization Initiative Faces Last-Minute Legal Challenge In State Supreme Court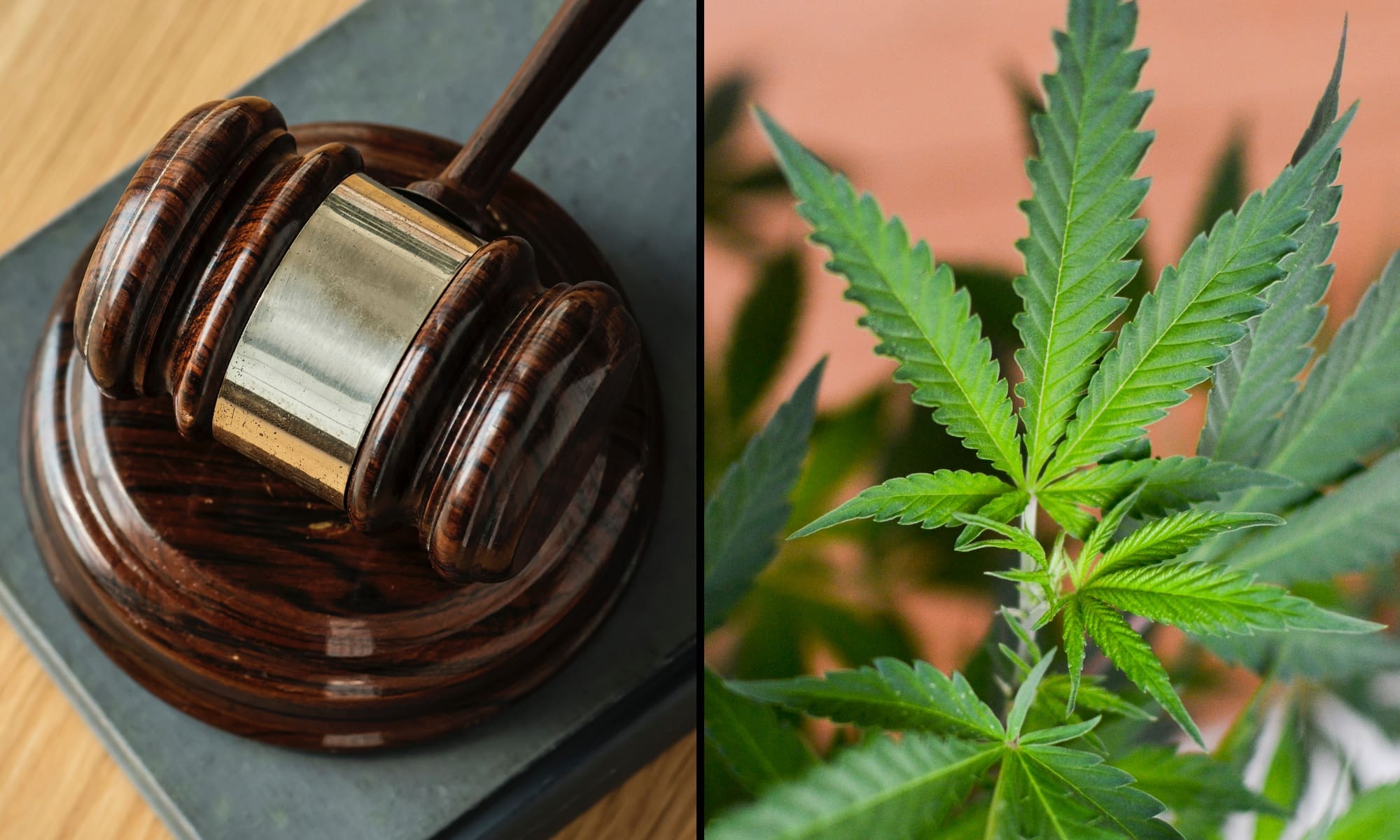 A campaign to legalize marijuana in Montana is facing a last-minute legal challenge, even as residents are already participating in early in-person voting and submitting mail-in ballots that feature a pair of cannabis reform initiatives.
Prohibitionists have retained a law firm that's preparing a lawsuit to be filed before the state Supreme Court against the statutory adult-use legalization measure, arguing that it violates state law by including provisions that would appropriate funds to specific programs. But New Approach Montana, the group behind the initiative, says their opponents "are simply trying to cause confusion."
The proposal in question would establish a legal cannabis market for adults in the state, while a separate constitutional amendment that's also on the ballot would stipulate that only those 21 and older could enter the market.
"We have prepared this lawsuit and we are in the process of filing it," Steve Zabawa of Wrong for Montana said during a press call, KGVO reported. "Brian Thompson at BKBH is our attorney, and we're going to ask that the Supreme Court of Montana remove this thing because it is a flawed initiative."
He cited Article III, Section IV of the state constitution, which says citizens "may enact laws by initiative on all matters except appropriations of money and local or special laws."
Under the legalization initiative, half of the public revenue generated from marijuana sales would go toward environmental conservation programs—a provision that earned the campaign key endorsements last month.
For what it's worth, a 2018 ballot measure that made it on the ballot but was rejected by voters would have increased tobacco taxes and used revenue to fund health programs. But after opponents sent a letter to the secretary of state arguing that it was unconstitutional based on the same appropriations statute, the official said he would not be removing it. The issue did not reach the courts, however.
"I hope next week that the Montana Supreme Court sets a date to hear it and gets it out to their seven justices and then they come to they read through it and then do their research and then throw the initiative off the ballot," Zabawa told the radio station. "That's best case for us."
Of course, the initiative is already on the ballot and voting has started, so presumably if the court sided with the plaintiffs, the votes simply wouldn't be counted or implementation would be prevented. It is also possible that the court could rule that monies raised by legal cannabis sales under the initiative would simply into the state's general fund instead of toward the specific programs delineated in its current text.
In addition to the cannabis revenue earmarked for land, water and wildlife conservation programs, the proposal aims to send funds toward veteran services, substance misuse treatment, health care and local governments, with the rest already being pegged to the general fund.
Zabawa, of Wrong for Montana, also recently filed a complaint with state regulators asking that a nonprofit organization that contributed to the legalization campaign be forced to disclose its donors.
Pepper Peterson of New Approach Montana told Marijuana Moment that the "people of Montana will see right through [the lawsuit], as they continue to vote Yes on CI-118 and I-190."
"They know that legalizing marijuana for adults 21 and over will generate $236 million in new revenue over the next six years, expand access to medical marijuana for patients including veterans, and stop wasting law enforcement time and resources arresting Montanans for marijuana possession," he said. "These initiatives, which were filed in January, have already been vetted and approved by the Montana attorney general. They are well written and closely follow existing Montana law."
"The opposition campaign has been spreading misinformation across Montana for weeks, and this lawsuit announcement is just the latest chapter," he said.
Thompson, the attorney representing the plaintiffs, told Marijuana Moment in a brief phone interview that the complaint would be filed "in the near future," though he declined to give an exact timeline or share a copy of the draft filing.
If the challenge goes through and the legalization initiative is invalidated, that would mark the second time this election cycle that citizen-led reform efforts have been killed by the courts.
The Nebraska Supreme Court ruled last month that a measure to legalize medical cannabis that had qualified for the November ballot could not proceed because it violated the state's single-subject rule for ballot initiatives.
Should the Montana campaign prevail against the legal challenge, however, recent polling indicates that voters are positioned to approve it. Forty-nine percent of respondents in a survey released this week said they support the policy change, with 39 percent opposed and 10 percent remaining undecided.
Another New Jersey Poll Shows Marijuana Legalization Passing By A Huge Margin
Photo elements courtesy of rawpixel and Philip Steffan.