MLB Officially Removes Marijuana From Banned Substances List For Baseball Players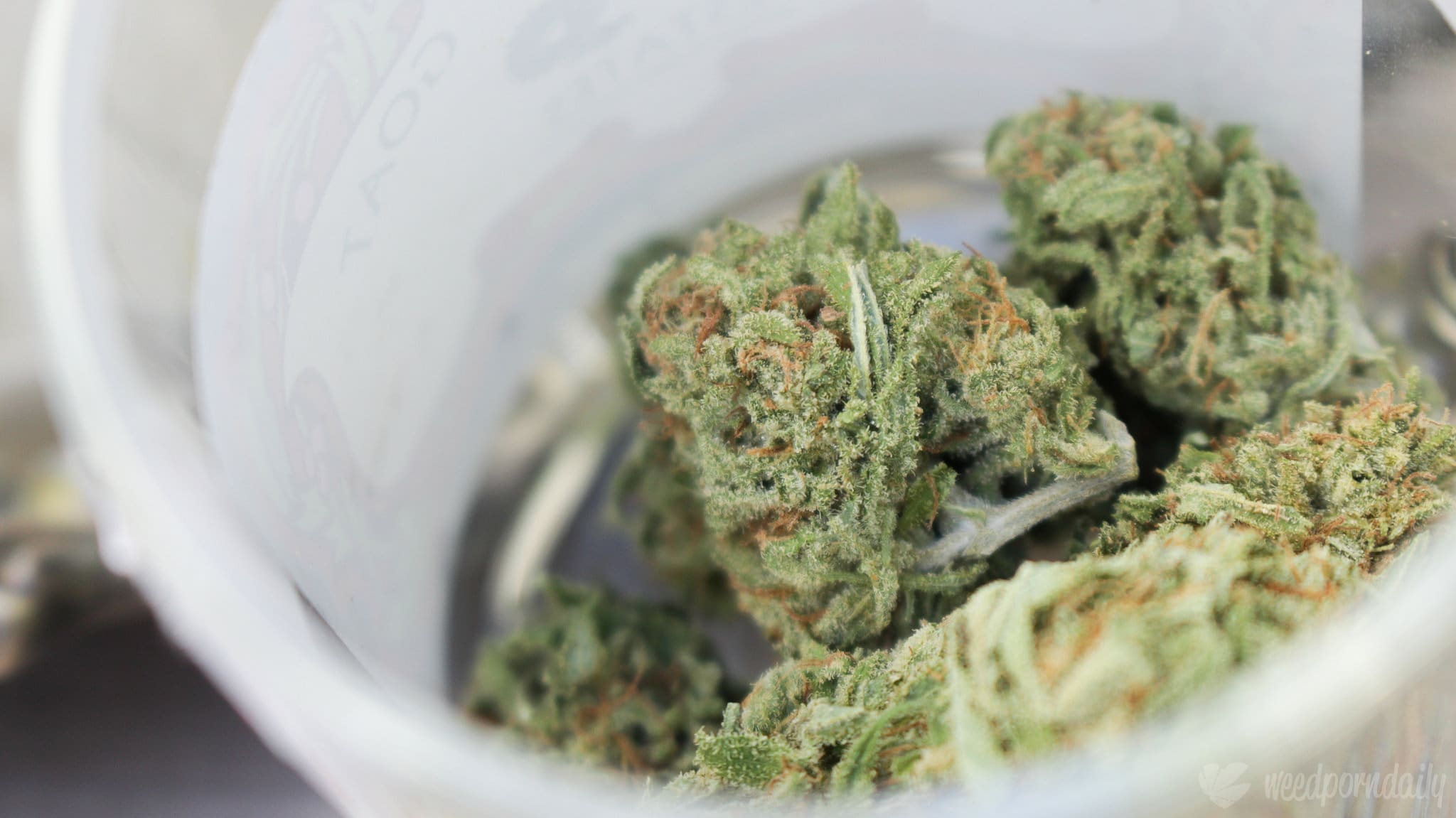 Major League Baseball (MLB) and the MLB players union announced on Thursday that they have reached an agreement to remove marijuana from the list of banned substances and will begin to treat its consumption by players in the same way that  alcohol use is handled.
The agreement is the product of negotiations on the league's drug policy, with both parties agreeing that steps must be taken to handle drug misuse through a treatment-focused model, rather than by simply imposing penalties.
With that, MLB will also start to test for opioids and cocaine, and players who test positive will be referred to treatment. Only those who refuse the treatment program will be penalized.
Today, @MLB and the @MLB_PLAYERS jointly announced significant changes to the Drug of Abuse provisions of the Joint Drug Prevention and Treatment Program. pic.twitter.com/jIie1JDVAg

— MLB Communications (@MLB_PR) December 12, 2019
The cannabis change reflects an attempt to modernize the league's drug policy as more states move to enact legalization.
"Going forward, marijuana-related conduct will be treated the same as alcohol-related conduct under the Parties' Joint Treatment Program for Alcohol-Related and Off-Field Violent Conduct, which provides for mandatory evaluation, voluntary treatment and the possibility of discipline by a Player's Club or the Commissioner's Office in response to certain conduct involving Natural Cannabinoids," MLB said in a press release.
In other words, players will only face discipline for violations related to unsanctioned conduct while under the influence, rather than simply for testing positive for THC. Previously, a positive test resulted in mandatory treatment, and failure to comply was punishable by a fine of up to $35,000.
At the same time, MLB is adding several substances to its list of drugs that will be tested: synthetic cannabinoids, cocaine and opioids including fentanyl.
Additionally, players will be required to participate in educational programs on "the dangers of opioid pain medications and practical approaches to marijuana." The programs will focus on "evidence-based and health-first approaches based on reputable science and sound principles of public health and safety."
The changes will take effect beginning with 2020 Spring Training.
"In agreeing to these modifications to the Program, MLB and the MLBPA continue to favor a treatment-based approach to Drugs of Abuse, with a particular emphasis on protecting Players from lethal and addictive substances, and providing effective and confidential care and support to Players who need it," MLB said.
The drug policy shift comes after 27-year-old Anaheim Angels player Tyler Skaggs died of an opioid overdose, prompting a reevaluation of how the league can respond to the opioid crisis.
"The opioid epidemic in our country is an issue of significant concern to Major League Baseball," MLB Deputy Commissioner Dan Halem said. "It is our hope that this agreement—which is based on principles of prevention, treatment, awareness and education—will help protect the health and safety of our Players."
"It is our collective hope that this agreement will help raise public awareness on the risks and dangers of opioid medications and contribute positively to a national conversation about this important topic," he said.
White House Drug Czar Jim Carroll said "[w]e applaud the efforts of both Major League Baseball and the Major League Baseball Players Association to prioritize treatment over punishment" and that this "historic agreement is an example of how we can all work toward a common goal and save more of our friends, family members, and neighbors from dying of a drug overdose."
"By coming together, the parties are implementing positive change that has the potential to save lives," he said.
While MLB has developed a reputation as being progressive in its drug policy decisions, other sports leagues have declined to take responsive action.
Earlier this year, the PGA announced that its golfers cannot use CBD, regardless of the federal legalization of hemp and its derivatives under the 2018 Farm Bill. The NFL reduced its marijuana penalty in 2014, but has made no changes to its cannabis policy since.
The World Anti Doping Agency, on the other hand, said in 2017 that athletes can use CBD.
Killer Mike Credits Bernie Sanders For Inspiring Marijuana Legalization Movement
Photo courtesy of WeedPornDaily.
NFL Would End Marijuana Suspensions In Deal Circulated By Players Union
National Football League players would no longer face the possibility of being suspended from games just for testing positive for marijuana under a proposed collective bargaining agreement approved by team owners and circulated to players on Thursday.
The new policy being floated for approval by the the NFL Players Association would also reduce the number of players subject to testing for cannabis and narrow the window when tests can be administered from the current four months to just two weeks at the start of training camp.
Please visit Forbes to read the rest of this piece.
(Marijuana Moment's editor provides some content to Forbes via a temporary exclusive publishing license arrangement.)
Image element courtesy of Marco Verch.
NFL Marijuana Penalties Will Be 'Dramatically Reduced' Under Deal Being Weighed By Players Union
The NFL Players Association could soon vote on an agreement with the league that includes sharply reduced penalties for marijuana use by football players and dramatically shortens the annual window during which they may be tested for cannabis and other drugs.
While the proposed changes haven't been publicly released, the collective bargaining agreement that's circulating among officials would reportedly make it so players would only be subject to a two-week testing period, instead of the current four-month window that now begins on the unofficial marijuana holiday April 20 (4/20) and ends in August.
Additionally, severe penalties for cannabis offenses would reportedly be lifted. The agreement "would include dramatically reduced penalties, with suspensions happening only in the event of extreme and repeated disregard of the policy or significant violations of applicable law regarding the possession and use of marijuana," NBC Sports's ProFootballTalk reported.
The players union has been holding conference calls in recent weeks as representatives decide whether to proceed with the agreement, but if they don't act soon, it could mean another year of strict cannabis policies within the NFL. Two-thirds of the group must agree to the proposal prior to the start of the new league year on March 18 if they want the policies to take effect for the 2020-2021 season.
If the new collective bargaining agreement isn't ratified by that time, players would undergo another season where testing positive for marijuana can result in fines, suspension and rehabilitation.
It's not clear when the revised testing period would begin under the agreement, but it'd generally be more beneficial for players to schedule that window during the offseason.
While the NFL has been slow to back reform, Dallas Cowboys owner Jerry Jones and New England Patriots quarterback Tom Brady said in December that they see the writing on the wall and predicted that cannabis policy changes were imminent.
"I think you should expect and will expect an adjustment of the contemporary way or the present way that marijuana is being thought about," Jones said.
Cannabis policy changes have already been integrated by the Major League Baseball, which announced in December that it was removing marijuana from its list of banned substances. That also followed negotiations between the MLB and its players union.
Meanwhile, a panel created by the NFL and the union said last month that players should be wary of CBD, with members arguing that more research is needed to determine whether the non-intoxicating marijuana compound is safe and effective.
Netflix Blocks Marijuana Shows And Films In Response To Government Demands
Image element courtesy of Marco Verch.
Netflix Blocks Marijuana Shows And Films In Response To Government Demands
Film and television, for many of us, were the first places we saw cannabis users humanized.
In a society where we were raised to "Just Say No," who can forget the positive impact when we saw the joyous, peaceful festivities depicted in Woodstock? Who didn't laugh at rather than scorn classic pot-smoking teenage comedies like Dazed and Confused or Superbad? Who didn't abandon their own 'Reefer Madness' stereotypes after getting schooled on medical cannabis by Sanjay Gupta's Weed?
But across the Pacific, one country is working to make sure its citizens see no marijuana in moving pictures. According to a new report released by digital streaming giant Netflix, the company complied with several demands from Singapore's government that they remove content from their service. That includes three pieces of cannabis-themed programming: Cooking on High, The Legend of 420 and Disjointed.
The other two films were Martin Scorsese's The Last Temptation of Christ and Brazilian comedy The Last Hangover, which also includes overt drug-use and partying themes. Overall, the company disclosed it has received nine take-down requests worldwide since 2015. As first reported on Friday by Axios, Netflix promised that it will continue making these requests public on an annual basis. The content removed only applies to the country that requested the ban, and it can still be accessed in other markets.
Singapore is notorious for having some of the harshest drug control laws in the world. Possession of small amounts of drugs is punished severely with up to ten years in prison, a $20,000 fine or both. Trafficking, which differs by quantity based on the substance, is punishable by execution. You can be put to death for having less than a pound of marijuana, for example.
Singapore's government doesn't seem to be interested in global trends towards decriminalization and legalization of cannabis or other drugs. "Examples of other countries have clearly shown that a permissive attitude towards the use of cannabis exacts a high cost on society," says the national Central Narcotics Bureau (CNB). "Therefore, we have strict laws against the trafficking, possession, consumption, and import or export of illicit drugs, including cannabis and cannabis products."
Officials have argued that harsh policies coincide with reductions in rates of drug use and substance use disorder. By the CNB's estimates, "the number of drug abusers arrested each year has declined by two-thirds, from over 6,000 in the early 1990s to about 2,000 last year [2010]." But as to the agency's claim that marijuana use causes damage to society, available research on the effect of medical cannabis legalization in the U.S. suggests that it does not lead to increased youth use and has a negligible if any effect on people engaging in more risky behaviors such as consuming alcohol or tobacco.
Meanwhile, Singapore's northern neighbor Malaysia has considered decriminalizing small amounts of all drugs in an attempt to treat substance use disorder as a public health rather than criminal issue. Farther north, Thailand has made progress by legalizing medical marijuana last year.
Read Netflix's full Environmental Social Governance report below:
Netflix report by Marijuana Moment on Scribd
Photo courtesy of freestocks.org.