CBD Cleared For Use By Athletes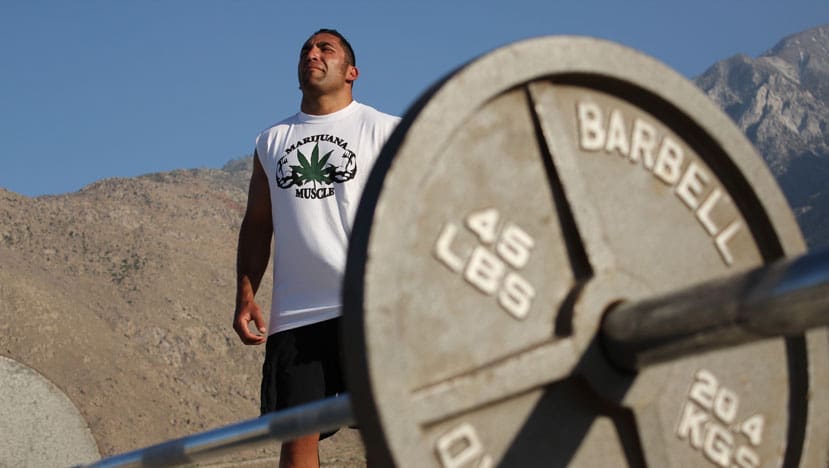 A top sports regulator just changed its rules to allow athletes to use a component of marijuana without punishment.
Cannabidiol, better known as CBD, has gotten a lot of attention in recent years as a therapeutic compound of the cannabis plant.
Unlike its psychoactive cousin tetrahydrocannabinol, or THC, CBD doesn't leave consumers with a high. But it has been shown to relieve severe seizure disorders, and there is mounting evidence that it has pain-relieving, neuroprotective and other beneficial properties as well.
The World Anti-Doping Agency (WADA) moved last week to officially allow athletes to begin using CBD without fear of being suspended from competition.
WADA, created by the International Olympic Committee in 1999, maintains a list of approved and banned substances that is used by hundreds of sports organizations around the world.
The organization's 2018 List of Prohibited Substances and Methods makes a clear exception for the use of CBD:
WADA's 2017 version of the same document contained no such CBD carve-out:
Whole-plant marijuana and THC are still banned under the new rules, which go into effect on January 1. That's a crucial point, because "cannabidiol extracted from cannabis plants may also contain varying concentrations of THC," explains a separate WADA document summarizing changes to the organization's banned drugs list.
WADA's new policy on CBD was first reported by MMA Imports.
Photo courtesy of Marijuana Muscle.
Bad Cannabis Headlines Dangerously Misinform Readers
Marijuana laws are changing rapidly these days, so much so that even specialized news organizations solely dedicated to tracking cannabis policy sometimes have a hard time making sense of reforms.
Coverage this week by The Cannabist and Marijuana Business Daily provides a perfect example.
After California Gov. Jerry Brown (D) vetoed legislation that would have enacted new crimes prohibiting smoking or vaping tobacco and other substances on state coastal beaches and in state parks, the two news organizations reported the news with inaccurate headlines that could influence some readers to unknowingly break the law.
"California governor OKs marijuana use at beaches, state parks," Marijuana Business Daily reported.
"Californians can smoke and vape weed in parks, on beaches, decides gov," read The Cannabist's headline of an Associated Press story.
While the reach of the legislation Brown vetoed did extend to cannabis as well as tobacco ("lighted or heated tobacco or plant product intended for inhalation, whether natural or synthetic, in any manner or in any form"), the fact is that public marijuana consumption is not currently permitted in California.
Brown's veto of the proposed bills does not change that.
California marijuana policy experts say that the false headlines in Marijuana Business Daily and in The Cannabist, which is owned by The Denver Post, could have dangerous consequences.
"The harm is that people will smoke or ingest cannabis in state beaches and parks, thinking that the governor gave the go-ahead to such public ingestions by vetoing those proposed bills," Omar Figueroa, an attorney who handles cannabis cases, told Marijuana Moment in an interview. "Mistake of law is no defense."
Brown, who vetoed similar legislation last year, said in a statement that the proposals were too broad. "If people can't smoke on a deserted beach, where can they? There must be some limit to the coercive power of government."
As it stands, with his veto, people can still smoke or vaporize tobacco on those shorefronts, subject to individual beach policies and local codes. But as was the case before, and despite the inaccurate headlines in some outlets, they still can't consume cannabis there.
That said, marijuana reform advocates were nonetheless relieved that Brown vetoed the bills.
"If smoking were banned on beaches statewide, we would likely see increased enforcement, which would result in more cannabis consumers, including medical patients, cited for public consumption," Ellen Komp of California NORML told Marijuana Moment.
Dale Gieringer, also of California NORML, agreed that the legislation would've put marijuana consumers at greater risk. "By flagging all smoking (and vaporization) as illegal, it would have increased the likelihood of citation for [cannabis] users, who can otherwise avoid detection by discreetly acting like tobacco smokers," he said, adding that the fines they could face would also have increased.
Alex Pasquariello, editor of The Cannabist, declined to comment for this story, citing the fact that the organization's post consisted of an Associated Press story. He did not reply to a follow-up question specifically about the headline his organization chose for the story or its image caption reading, "Californians will be allowed to smoke weed on beaches, due to a veto by Governor Jerry Brown of a bill that would have banned the behavior."
Chris Walsh, the vice president for editorial & strategic development at Marijuana Business Daily, also said that his organization's story was largely comprised of Associated Press content. But he did acknowledge that his team erred in framing the story.
"Our editorial team has taken another look at it and we agree that the headline and brief need to be reframed and clarified," he said. "The piece itself was mostly from the Associated Press, but we are looking into it now to get some additional information so we can clarify as needed. We realize now that the headline could be interpreted differently than intended and we will modify accordingly.
This story was updated to include reaction from Marijuana Business Daily and California NORML.
This Week's Best Marijuana Tweets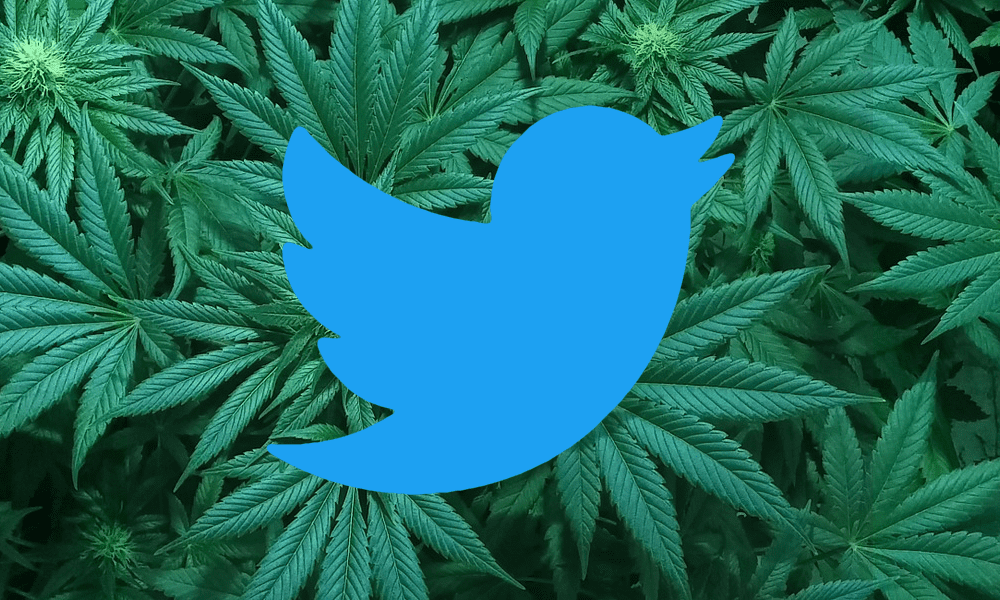 Marijuana Moment is constantly scouring the web for the all the latest cannabis developments. Often, the news concerns important matters such as state or federal legislation. Other times it's lighter fare like a celebrity sharing a story about indulging in edibles.
And sometimes the most interesting content comes in the form of a short post on Twitter.
Here's a look at marijuana tweets from the past week that got particularly high engagement and made us go 😂 or 🤔 (and maybe an occasional 🙄)…
Comedian John Fugelsang concisely destroyed the old "gateway drug" myth about marijuana:
Willie Nelson is 84 so somebody needs to warn him that cannabis is a gateway to heroin before it's too late.

— John Fugelsang (@JohnFugelsang) September 26, 2017
Do you love marijuana (or your kids) as much as this guy does?
i love my baby and by baby i'm referring to marijuana

— empowerment (@garden_party_69) September 26, 2017
Tommy Chong is convinced that marijuana saved his life:
Marijuana helps people with cancer. It helped me now I am cancer free! Cannabis cured!

— Tommy Chong (@tommychong) September 29, 2017
The people of Atlanta are very, very excited about marijuana decriminalization legislation their city council is voting on soon:
The bill to decriminalize marijuana in Atlanta passed today. City Council will vote on October 2nd. Possession under 1oz will be a $75 fine. pic.twitter.com/vnKXqfQ6HJ

— Everything Georgia (@GAFollowers) September 27, 2017
Yeah, this seems legit:
Don't risk it pic.twitter.com/vjNL5Olgvy

— Weed Tweets (@iSpeakMarijuana) September 25, 2017
On a more serious note, British political commentator made a compelling argument for decriminalizing drugs:
The war on drugs has failed disastrously. Time to decriminalise drugs. pic.twitter.com/8Tvb5FTYk2

— Owen Jones🌹 (@OwenJones84) September 27, 2017
Dr. Oz Says Medical Marijuana Could Help Solve Opioid Addiction
Opponents of legalizing marijuana have long claimed that it is a "gateway drug" that leads to use of other substances. But one of the country's most famous physicians says the opposite might be true.
"The real story is the hypocrisy around medical marijuana," Mehmet Oz — better known as Dr. Oz — said in an appearance on Fox News on Tuesday morning. "People think it's a gateway drug to narcotics. It may be the exit drug to get us out of the narcotic epidemic."
.@DrOz: "Medical Marijuana… it may be the exit drug to get us out of the narcotic epidemic." pic.twitter.com/VjlPgHybwk

— Fox News (@FoxNews) September 19, 2017
Oz also criticized marijuana's current status under federal law.
"We're not allowed to study it because it's a Schedule I drug, and I personally believe it could help," the physician, TV host and author said.
Fox & Friends host Steve Doocy simply responded, "Wow."
The Controlled Substance Act's Schedule I — the most restrictive category — is supposed to be reserved for drugs with no medical value and a high potential for abuse. Researchers have long complained that marijuana's classification there creates additional hurdles that don't exist for studies on other substances.
Heroin and LSD are also in Schedule I alongside cannabis, yet cocaine and methamphetamine are classified in the less restrictive Schedule II category.
California lawmakers passed a joint resolution last week officially urging the federal government to reschedule marijuana.
Also last week, while introducing legislation to remove hurdles to marijuana research, U.S. Sen. Orrin Hatch (R-UT) suggested the possibility that cannabis could be an alternative to opioids.
A growing body of research suggests that legal marijuana access is associated with reduced opioid addiction and overdose rates.
Oz has previously spoken about medical marijuana's potential as a safer alternative to opioids.
This story was first published by Forbes.