Georgia Senate Candidate Pitches Marijuana Legalization Plan To Young Voters On TikTok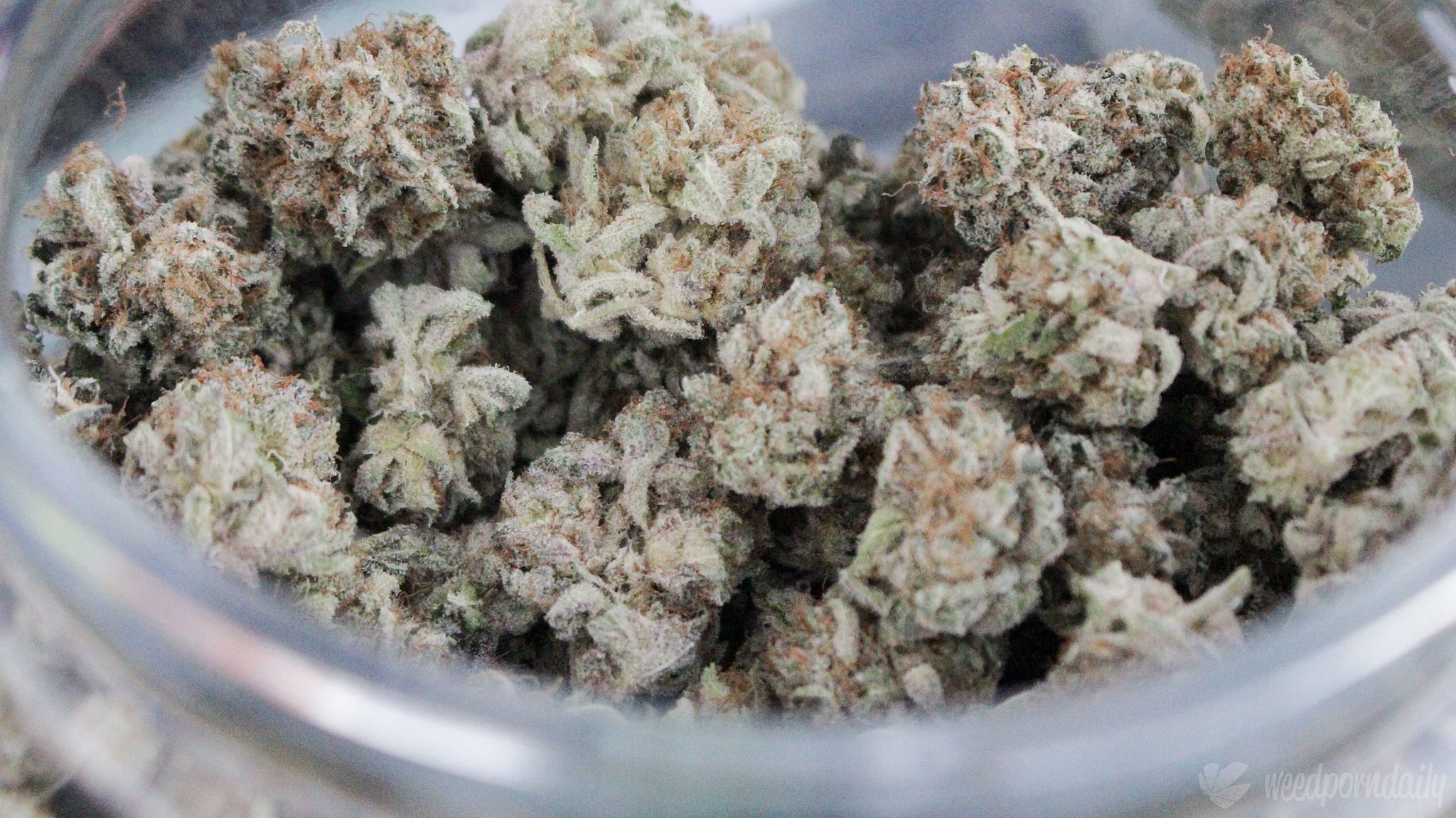 Democratic Senate candidate Jon Ossoff isn't taking the youth vote for granted in his runoff bid, and one strategy he's deploying is using the social media app TikTok to tout his support for marijuana legalization.
With two weeks before the vote in his race and one other Georgia Senate runoff election, which together will decide which party ultimately controls the chamber, Ossoff's campaign has taken to the predominantly Gen Z app to generate enthusiasm. It's been met with mixed reviews in the media, but one of his latest videos, published on Tuesday, is at least reassuring for cannabis reform advocates.
It shows that the candidate recognizes that marijuana legalization is popular among young people, and he says their vote in Georgia will determine whether the policy change is enacted in the next Congress.
In the video, Ossoff calls (or pretends to call) a restaurant to place a food order and spells out his first name, mnemonically referencing parts of his progressive agenda to confirm the spelling.
"Hey, yeah I'd like to place an order for pickup please.
Yeah, it's Jon. 'J' as in jobs.
'O' as in over 1.5 million Georgians have voted early in the runoff for U.S. Senate and if you want to relieve student loan debt, save the environment, legalize marijuana and increase the minimum wage to $15 you better vote now.
And 'N' is for New Civil Rights Act."
He's not wrong about the impact of this Senate runoff on the prospects of marijuana reform next year.
Democratic wins for both seats would mean that the party would reclaim command over the Senate, with Vice President-elect Kamala Harris serving as a tiebreaker. Both Ossoff and the other Democratic Senate candidate in the state, Rev. Raphael Warnock, are in favor of cannabis and drug policy reform.
Senate Minority Leader Chuck Schumer (D-NY) who would be expected to ascend to majority leader if Democrats retake control, has pledged to bring marijuana legislation to the floor if given the power to do so.
But if Republicans keep the majority by winning at least one of the Georgia seats, meanwhile, the prospects of ending federal marijuana prohibition would be dimmed for at least the next two years. Current GOP leadership in the Senate has given no signal that they would take up, let alone prioritize, cannabis reform.
Sen. Cory Booker (D-NJ) also recently recognized that the fate of federal marijuana legalization largely rests on the shoulders of Georgia voters next month.
"Look, if you're in Georgia right now, you will control whether weed get legalized or not based upon whether you go out and vote," he said.
In a recent interview, Ossoff also recently blasted the hypocrisy of lawmakers who oppose cannabis reform and yet "take millions and millions from drug companies that produce highly addictive opiates that have ravaged this country" and "take millions from the alcoholic beverages industry, where alcohol is more destructive to the human body and mind than cannabis."
They allow Black people in particular to be arrested and incarcerated and "destroy their opportunities for nonviolent marijuana-related offenses," he told Rolling Out. "Cannabis should be legalized, regulated and taxed."
"I'm not just for decriminalization," he said. "I'm for full legalization of marijuana nationwide and the expungement of all records for nonviolent cannabis-related offenses."
Ossoff similarly told MSNBC that "we need to reform our nation's drug laws, legalize cannabis [and] stop locking people up for nonviolent drug related offenses."
A bill to federally legalize marijuana did pass in the U.S. House of Representatives this month, but with Republicans in control of the Senate and a limited timeframe before the end of the session, reform will very likely have to wait until next year—depending in large part on Georgia voters' decision on January 5.
Congressional Progressive Caucus Calls For Marijuana Legalization In First Six Months Of 2021
Photo courtesy of WeedPornDaily.