Michael J. Fox Parkinson's Foundation Urges Congress To Pass Three Marijuana Research Bills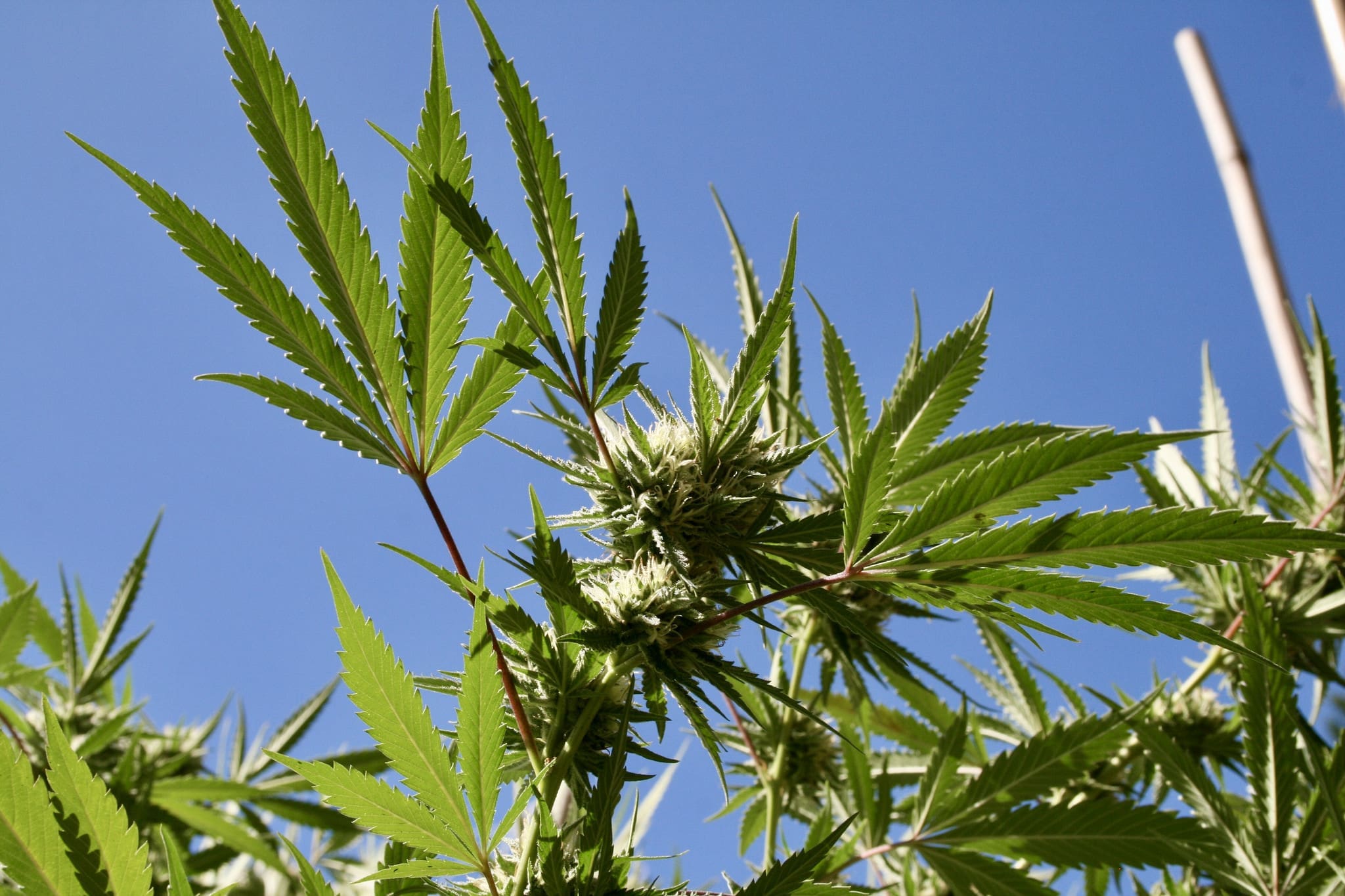 A leading advocacy group that's dedicated to finding treatment options for Parkinson's disease is backing three pieces of marijuana research legislation in Congress.
The Michael J. Fox Foundation (MJFF)—named after the actor, who has Parkinson's and established the nonprofit—said last week that lifting barriers to cannabis research, including rescheduling the plant under the Controlled Substances Act (CSA), is necessary to promote studies verifying marijuana's potential therapeutic benefit for conditions such as Parkinson's patients.
"The MJFF supports increased access to cannabis for medical research. Congress has begun to recognize this need, and there are several bills in the U.S. House and Senate designed to remove barriers that impede safe and legal access to cannabis by medical researchers," the foundation said on its website. "The MJFF public policy team is tracking these bills and working to educate members of Congress and their staff on their importance to the Parkinson's community."
MJFF said it's in favor of three marijuana bills, which would accomplish the following: 
—Require the Justice Department to approve additional manufacturers for research-grade cannabis.
—Protect research institutions that conduct studies on marijuana.
—Authorize the U.S. Department of Veterans Affairs (VA) to inform patients about opportunities to participate in federally authorized cannabis studies.
VA Medicinal Cannabis Research Act
—Require VA to conduct studies into the therapeutic potential of marijuana in the treatment of various conditions that commonly afflict veterans such as chronic pain and post-traumatic stress disorder.
Expanding Cannabis Research and Information Act
—Reschedule marijuana from Schedule I to Schedule III under the CSA.
—Free up universities to conduct studies on cannabis by removing certain regulatory requirements.
In a letter to the Senate sponsor of that last piece of legislation, Sen. Dick Durbin (D-IL), in June, the foundation stated that marijuana's current classification under federal law and the inadequate quality of cannabis grown at the only federally authorized manufacturing facility has meant that "researchers do not have the proper materials to conduct the necessary research."
The foundation noted that it has submitted comments to the Food and Drug Administration arguing in favor of rescheduling in 2018 and 2019. It also applauded the Drug Enforcement Administration for announcing that it would take steps to approve additional federal cannabis farms for research.
"Current policies hinder comprehensive medical research on cannabis, making it difficult to generate the evidence needed for clear recommendations," Andrew Koemeter-Cox, MJFF's associate director of research programs, said. "This is especially problematic when some products may be unsafe for human use and have the potential for adverse interactions with other medications."
Ted Thompson, the nonprofit's senior vice president of public policy, said that removing barriers to research "is one way in which Congress can help scientific researchers determine what the benefits of medical cannabis might be for Parkinson's disease."
"Our role on the public policy team is to work with Congress and the administration to ensure there is access and funding for research and care initiatives that can benefit people living with Parkinson's and, right now, that includes access to medical cannabis for research," he said.
Photo courtesy of Brian Shamblen.
Maryland Congressman Tries To Block D.C.'s Psychedelics Decriminalization Ballot Measure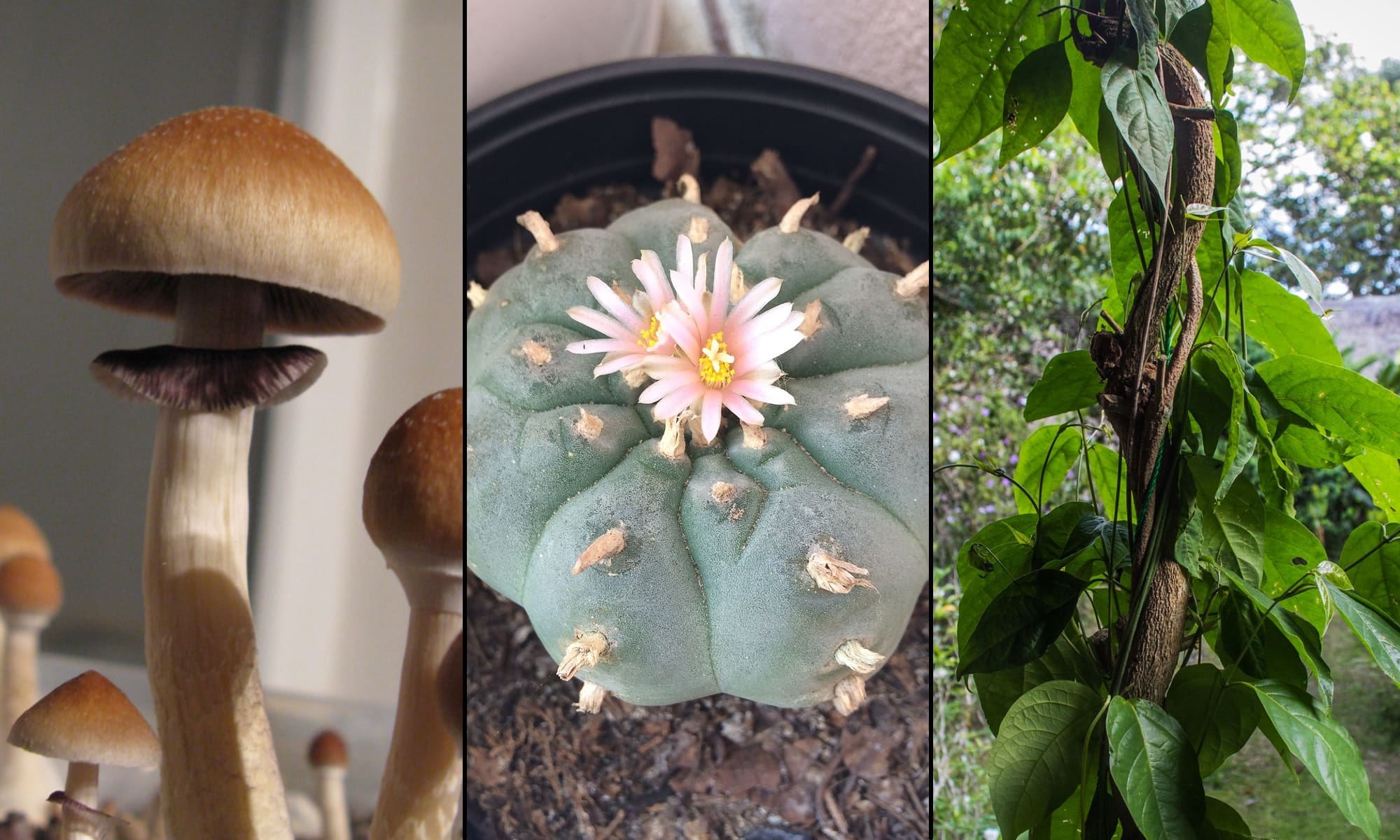 Washington, D.C. activists are hoping local voters will decriminalize psychedelics at the ballot box this November, and public opinion polling suggests there's a good chance they'll do it. But a Republican congressman from Maryland who's long stood in the way of marijuana and drug policy reform efforts in the nation's capital says he will do everything in his power to stop the measure from being enacted.
"This is a bald-faced attempt to just make these very serious, very potent, very dangerous—both short-term and long-term—hallucinogenic drugs broadly available," U.S. Rep. Andy Harris (R-MD) told the New York Post on Wednesday, two days after organizers submitted more than 35,000 signatures in an effort to qualify the decriminalization measure for November's ballot.
Harris told Post reporter Steven Nelson that he will use Congress's control over D.C.'s budget to block the measure through a House Appropriations Committee amendment next week.
Harris famously led congressional efforts to block Washington, D.C.'s local leaders from passing legislation to create a legal system of recreational cannabis sales in the city after voters approved a 2014 ballot measure legalizing low-level possession and home cultivation of marijuana.
The new proposed D.C. ballot measure, Initiative 81, doesn't attempt to legalize the sale of psychedelics. Instead it would make the enforcement of existing laws against psychedelics possession among the lowest priorities for the Metropolitan Police Department. The measure would apply to all plant- and fungi-based entheogenic substances, including psilocybin mushrooms, ayahuasca, ibogaine and DMT.
While Harris's push to prevent D.C. cannabis legalization has run into increasing pushback in the past few years, he seems to be drawing a new line with psychedelics. In his comments this week, he said he believes his colleagues across the aisle will agree that psychedelic substances go too far.
"I think there's probably a lot of Democrats who draw a very distinct line between potent hallucinogens and marijuana. And whereas the majority may support recreational use of marijuana, I doubt the majority supports the broad use of these potent hallucinogens," he told the Post. The newspaper noted that Harris is "an anesthesiologist and top pharmaceutical donor recipient."
Melissa Lavasani, chairwoman of Decriminalize Nature D.C., the group behind Initiative 81, said that Harris's use of the congressional budget process shows how Washington, D.C.'s lack of statehood prevents voters from exercising control over their own government.
"Continued overreaching actions like this by Andy Harris are the reason why D.C. needs statehood now," Lavasani told Marijuana Moment in an email. "Why should a Maryland representative have any say on laws that govern the over 700,000 federal taxpaying citizens in the District?"
A public opinion poll from April commissioned by Decriminalize Nature D.C. found that a majority of voters (51 percent) supported the measure after reading the ballot text. After hearing pro and con arguments about the policy, that number rose to 59 percent. Thirty-two percent of voters were opposed after hearing the arguments.
As for D.C. statehood, the House voted 232–180 last month to support a resolution to make the District the country's 51st state. Though Senate Democrats are largely supportive of the move, Majority Leader Mitch McConnell (R-KY) has said he won't let the issue come to a vote in his chamber.
"After my D.C. statehood bill passed in the House last month and has shown momentum in the Senate, Republicans have become increasingly fearful," Rep. Eleanor Holmes Norton (D-DC) said in a press release. "Representative Andy Harris, who has been a chronic abuser of home rule, is the latest example. Republicans are right to be nervous. We will continue to fight any and all attempts to overturn D.C. laws, regardless of the policy, as D.C. has a right to self-government."
Many in D.C.'s reform community say they feel Harris is using the drug issue in a neighboring jurisdiction as a way to capture attention.
"We have a history, and it's not surprising to me that Andy Harris is butting in on our coattails," Adam Eidinger, a longtime D.C. drug reformer who is also involved in the decriminalization campaign, told Marijuana Moment. "He's just butting in and is just using us a way to get his name in the press."
On the marijuana front, Harris and his allies have been able to block D.C. sales for years, but there are signs that support is flagging. Last year, after House Democrats introduced an annual spending bill without the cannabis provision, Harris didn't even bother trying to reintroduce it as an amendment despite having a seat on the relevant committee. Asked why by reporter Matt Laslo, he replied: "We're not in charge anymore," referring to the GOP.
"We're not in charge anymore," Rep. Andy Harris says of why he didn't try and offer his amendment restricting DC from setting up a regulatory system for marijuana

— Matt Laslo (@MattLaslo) June 13, 2019
Harris's measure was eventually introduced in the Senate version of the Fiscal Year 2020 spending bill, and Congress as a whole ultimately approved it as part of the final spending legislation sent to the president. But this year could be different. The senator who inserted the language in last year's bill, Sen. James Lankford (R-OK), has been replaced as chair of the Senate Appropriations Subcommittee on Financial Services and General Government by Sen. John Kennedy (R-LA), who is generally considered less of a drug war hawk than Lankford, though he is by no means a legalization supporter.
House leaders this week introduced an appropriations bill for the coming fiscal year that again doesn't include Harris's traditional budget rider against D.C. marijuana sales. Advocates are now watching to see whether the Senate version of the bill, which has yet to be introduced, will seek to preserve the language.
In the meantime, Washington, D.C. officials have less than 30 days to verify thousands of signatures submitted by the psychedelics decriminalization campaign.
"D.C.residents are tired of being treated like second class citizens with no representation," Lavasani said Wednesday. "We will vote on this in November."
In the unlikely event that Harris's new psychedelics rider gets attached to federal spending legislation, it could potentially prevent the District from spending its own money to event print ballots with the decriminalization question on it or to count the results of a vote on it, depending on when the restriction is enacted.
House Includes Marijuana Protections For States, Banks And Universities In Funding Bills
This story was updated to include comment from Norton.
Photo elements courtesy of carlosemmaskype and Apollo
Oregon Voters Will Decide On Legalizing Psilocybin Therapy In November, State Announces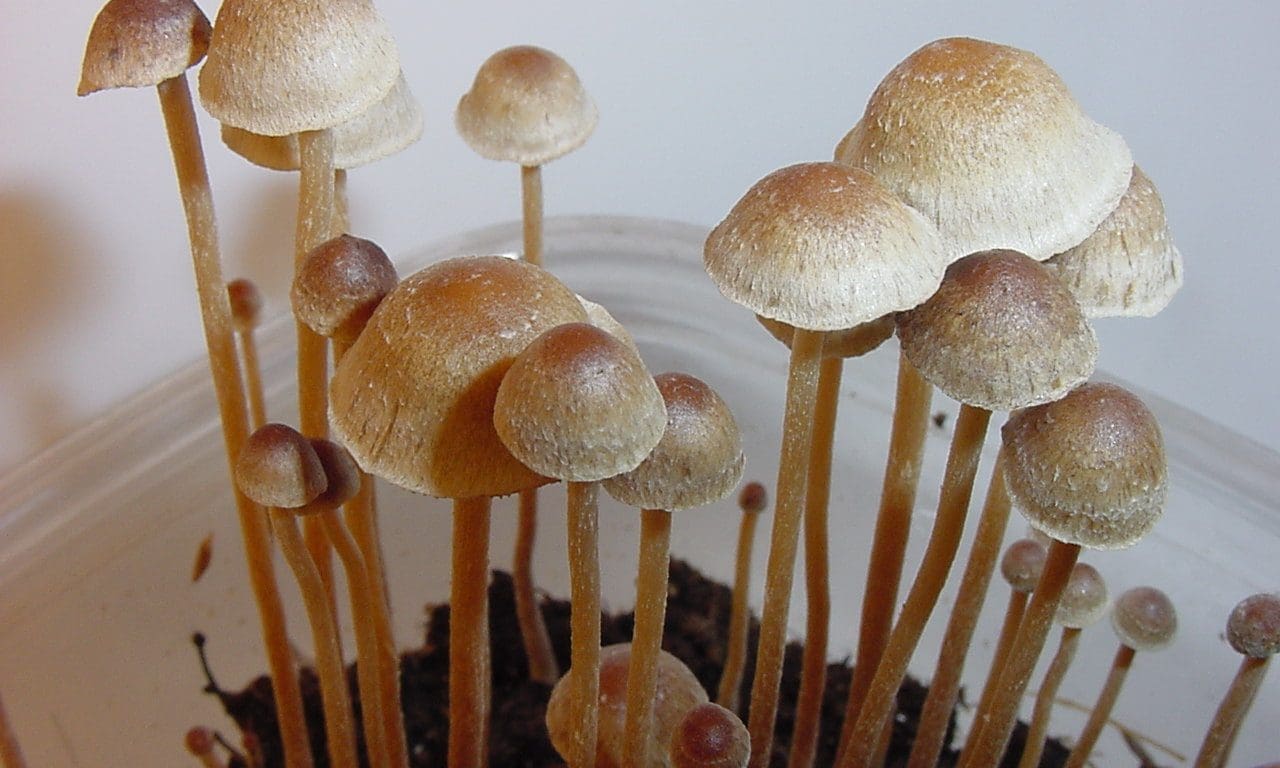 Oregon officials announced on Wednesday that the state's voters will get a chance to decide whether to pass a first-of-its kind measure to legalize psilocybin for therapeutic use in November.
This isn't the only far-reaching drug policy reform question that Oregon voters will have before them on the ballot this year, as a separate initiative to decriminalize low-level drug possession formally qualified last week. That proposal would also use existing tax revenue from marijuana sales, which voters legalized in 2014, to fund expanded substance misuse treatment programs.
Psilocybin activists turned in their final batch of signatures for verification last week and were confident they would have more than enough valid petitions to qualify.
The campaign collected 132,465 valid signatures form registered voters, the secretary of state's office said. That exceeds the 112,020 needed to qualify by a comfortable margin. In all, 82.30 percent of the 160,963 signatures accepted for verification were deemed valid, officials determined.
"We are thrilled that Oregon voters have come together to tackle mental health and depression by qualifying this ballot measure for the November election," Tom Eckert, a licensed psychotherapist, who is a co-chief petitioner for the initiative, said in a press release. "Oregonians deserve access to psilocybin therapy as a treatment option—and now we officially have a chance to win it."
It's official – WE DID IT! After turning in 132,465 signatures, the campaign team is proud to announce we are officially on the 2020 November ballot. Come #electionday2020, every Oregon voter will have the opportunity to make psilocybin therapy legal for those in need. pic.twitter.com/WuZ2NkKEnC

— Yes On IP 34 (@yesonip34) July 8, 2020
If voters approve the measure, known as IP 34, Oregon would become the first jurisdiction in the U.S. to implement a therapeutic legalization model for the psychedelic derived from so-called magic mushrooms. There wouldn't be any specific conditions that make people eligible for the therapy.
"We want to thank the thousands of volunteers and the over 160,000 Oregonians that made this ballot measure possible, and we look forward to talking with voters over the next four months to share the research and show why psilocybin therapy is a part of our collective answer to the mental health crisis our state faces," Sheri Eckert, who is Tom's wife and the other co-chief petitioner, added. "This careful, regulated approach can make a real difference in people's lives and we're looking forward to bringing this program to the state."
The Oregon measure's formal ballot qualification is one of the latest examples of the success of the psychedelics reform movement after Denver became the first place in the U.S. to deprioritize enforcement of laws against psilocybin last year.
That was followed by a unanimous Oakland City Council vote in favor of a measure to make a wide range of entheogenic substances among the city's lowest law enforcement priorities. The Santa Cruz City Council followed suit, and activists in more than 100 cities are now exploring ways to enact the policy change.
Colorado activists are likely to pursue a legal psilocybin ballot measure in 2022 after a poll showed majority voter support.
Here's a status update on other 2020 drug policy reform campaigns across the country: 
Washington, D.C. activists turned in what they believe are more than enough signatures to put a broad psychedelics decriminalization measure on the November ballot this week.
In Arizona, the organizers of a legalization effort turned in 420,000 signatures to qualify for the ballot last week.
Organizers in Nebraska last week submitted 182,000 signatures in an attempt to put a medical marijuana measure on November's ballot.
Montana activists recently turned in more than 130,000 signatures to qualify a pair of marijuana legalization initiatives for the November ballot.
Idaho activists behind a medical marijuana legalization initiative could get a second wind after a federal judge said recently that the state must make accommodations for a separate ballot campaign due to signature gathering complications due to the coronavirus pandemic.
Prior to the COVID-19 outbreak and stay-at-home mandates, measures to legalize marijuana for medical and recreational purposes qualified for South Dakota's November ballot.
The New Jersey legislature approved putting a cannabis legalization referendum before voters as well.
And in Mississippi, activists gathered enough signatures to qualify a medical cannabis legalization initiative for the ballot—though lawmakers also approved a competing (and from advocates' standpoint, less desirable) medical marijuana proposal that will appear alongside the campaign-backed initiative.
A campaign to legalize cannabis in Missouri officially gave up its effort for 2020 due to signature collection being virtually impossible in the face of social distancing measures.
North Dakota marijuana legalization activists are shifting focus and will seek qualification for the 2022 ballot.
Washington state activists had planned to pursue a drug decriminalization and treatment measure through the ballot, but citing concerns about the COVID-19 outbreak, they announced last month that they will be targeting the legislature instead.
DC Activists Submit Signatures To Put Psychedelics Decriminalization On November Ballot
Photo courtesy of Wikimedia/Workman.
Colorado's Marijuana Legalization Law Decreases Crime In Neighboring States, Study Finds
Law enforcement and other opponents of marijuana legalization have long warned that ending prohibition would lead to surges in crime, wreaking havoc on neighborhoods that hosted retail stores and spilling into neighboring states that wanted nothing to do with the drug. But as researchers crunch the data since Colorado and Washington State because the first two states to pass adult-use marijuana laws in 2012, they're finding scant evidence to support the dire warnings.
One of the latest studies to examine before-and-after crime data, which looked at how legalization in Washington and Colorado affected crime rates in neighboring states, finds that passage of adult-use cannabis laws may have actually reduced certain major crimes in nearby jurisdictions.
"We did not detect any increases in the rates of multiple types of crimes in border counties of the nonlegalized states bordering Colorado and Washington," wrote the authors of the new study, published in the Journal of Drug Issues. Moreover, "we observed a substantial reduction in certain types of crimes, namely, property crime, larceny, and simple assault, in border counties in the Colorado region."
"Overall, the results for the Colorado region provide some evidence suggesting a crime-reducing effect of legalization on neighboring states."
"This finding," the authors add, "challenges the argument made by the opponents of legalization that marijuana legalization would increase crime."
The research was conducted by Guangzhen Wu of the University of Utah, Francis D. Boateng of the University of Mississippi and Texas-based economic and statistical consultant Thomas Roney.
Existing research on how cannabis affects crime is limited and largely mixed, the authors write. On one hand, there exists what researchers called "substantial evidence" suggesting that legalizing cannabis increases certain criminal activities. Some studies, for example, have found that neighborhoods with a higher rate of retail marijuana outlets experienced higher rates of crime. Another found that both medical and adult-use marijuana retailers were linked to increases in certain crimes.
Confusing that data, however, is the fact that cannabis businesses typically lack access to traditional banking services, forcing most transactions to be handled in cash. "As scholars have reasoned, the criminogenic effect of recreational marijuana dispensaries is largely attributable to the fact that marijuana sale is a cash-and-carry business," the study says, "which exposes both the business and customers to criminal victimization."
Meanwhile, other researchers have argued that legalization in fact reduces crime. They assert not only that decriminalization of cannabis itself reduces crime, but also that legalization shrinks what the study describes as "the underground marijuana market that is believed to be fertile soil for violent crime." Certain studies support that claim, for example research showing drops in rape and property crime in Washington state compared to neighboring Oregon after Washington legalized marijuana for adults.
Little research has been done, however, into how legalization affects crime rates in nearby states. To answer that question, the team dug into county-level data in neighboring states before and after Washington and Colorado legalized marijuana.
"Border counties in the Colorado region saw substantial decreases in overall property crime rate and larceny rate relative to nonborder counties following Colorado's legalization."
Researchers drew data from a variety of sources, but a key source was the Federal Bureau of Investigation's Uniform Crime Reporting (UCR) program, which tracks a variety of crime statistics. "The UCR data provide not only crime information on most serious violent and property crimes, categorized as Part I crimes, including robbery, aggravated assault, burglary, larceny, and motor vehicle theft, but also less serious crimes such as simple assault, categorized as Part II crimes," the study says, capturing many of the crimes critics have warned might accompany legalization.
The team controlled for demographic changes, such as population, poverty level, household income and unemployment rate, because of those variables' strong association with crime rates. They also attempted to control for other changes, such as nearby Oregon and Nevada passing adult-use marijuana laws in 2014 and 2016, respectively.
Analyzing the data, the researchers found no significant changes to crime rates in nonlegal counties bordering Washington following marijuana legalization, refuting the idea that legalization might lead to a spillover of crime to neighboring states.
Data from the Colorado region went further, suggesting "a crime-reducing effect of recreational marijuana legalization in Colorado on neighboring states."
"In the six states surrounding Colorado—Kansas, Nebraska, New Mexico, Oklahoma, Utah, and Wyoming—following Colorado's legalization, the border counties experienced, on average, a decrease of 393.1 cases of property crime and 277.3 cases of larceny per 100,000 population relative to the nonborder counties."
"Specifically, we observed that the property crime rate and larceny rate experienced substantial decreases in the border counties in neighboring states relative to nonborder counties following the legalization in Colorado," the study says. "This is also true for the rate of simple assault…if Utah is not considered (only considering Kansas, Nebraska, New Mexico, Oklahoma, and Wyoming as neighboring states of Colorado)."
"This finding suggests that recreational marijuana legalization in a state (e.g., Colorado) may not bring about negative consequences on crime in neighboring states, which challenges the assertions made by public officials in these neighboring states arguing a crime-inducing effect of legalization," the researchers concluded.
What might be causing the decreases in crime? Researchers can only speculate. One idea is that lower marijuana prices in legal states "would arguably reduce individuals' motivation to resort to predatory crime to support their drug use," the study says. Another is that police may be more alert to cannabis-related crimes in counties close to where cannabis is legal. It's also possible that easier access to marijuana has led to lower rates of alcohol consumption, the authors said, "which may reduce crime given the well-documented connection between alcohol use and criminal involvement."
While the study's findings contradict arguments by some public officials that legalization in a neighboring state might hurt communities at home, researchers caution that they also can't say with certainty that legalization reduces crime. Counties neighboring Washington, after all, showed no such effect.
"This suggests the potential spillover effect of legalization (either exacerbating or reducing crime in neighboring states, may be a function of the differential social/cultural and policy contexts of the neighboring states," the authors conclude, "which certainly deserves further scholarly exploration."
'Lazy Stoner' Stereotype Smashed By Study Finding Marijuana Consumers Exercise More