Study Funded By Feds Debunks Myths About Marijuana Legalization's Alleged Harms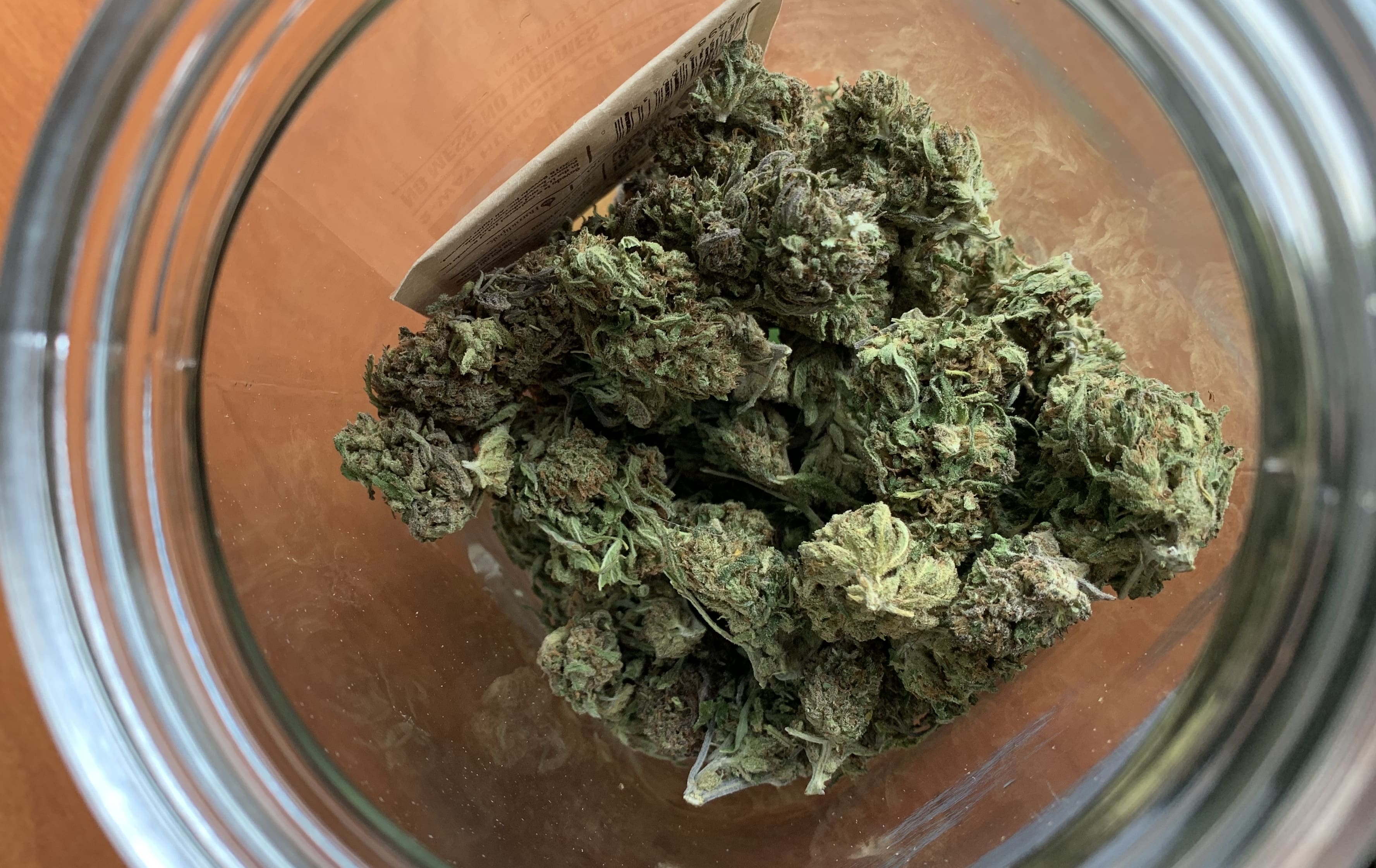 The Department of Justice paid for a new study on the impact of marijuana legalization that ended up showing cannabis programs do not seem to negatively affect neighboring, non-legal states.
The paper's authors said they sought to answer three questions in these analysis of state-level data: 1) How does legalization impact law enforcement resources in legal states? 2) How does it impact those resources in bordering, non-legal states? and 3) What does legalizing cannabis mean for drug trafficking?
To assess the impact, the researchers looked at statistics on drug possession and distribution arrests in a mix of legalized states and nearby ones that maintained prohibition. According to that data, legalization didn't cause the sky to fall.
"Legalizing marijuana did not have a noticeable impact on indicators in states that bordered those that legalized," the study concluded, adding that "there were no noticeable indications of an increase in arrests related to transportation or trafficking offenses in states along the northern or southern borders."
That is evidently a finding that the Justice Department does not want the public to think it endorses. At the beginning of the report—and on every other page—there's a disclaimer stressing that while federal funds were used to support the research, "[o]pinions or points of view expressed are those of the author(s) and do not necessarily reflect the official position or policies of the U.S. Department of Justice."
Here's what the study authors, who are affiliated with the Justice Research and Statistics Association, found:
Not surprisingly, arrests for marijuana possession dropped significantly in Washington after the state legalized cannabis in 2012. Those arrests continued to drop after retails sales became available. Distribution arrests followed a similar trend.
There was less data on Oregon at the time of the study in 2015, as the state legalized the previous year. However, the statistics showed that during "the post-legalization period, arrests for marijuana possession, already low, dropped to close to zero." Cannabis distribution charges in the state also followed a downward trend.
The researchers then looked at neighboring states that did not legalize. While cannabis accounted for the vast majority of drug possession arrests in Oklahoma, where cannabis is still prohibited for adult use, the arrest rate dipped marginally during the post-legalization years in Colorado from 2012 to 2014.
Arrests for sales and manufacturing of cannabis in Oklahoma also dropped in that timeframe, with the exception of a small spike in 2013.
Arrests for possession "increased from 2003 to 2008, but did not change much from 2009 to 2013 (except for a slight increase in 2012)" in Nebraska.
The findings from Nebraska and Oklahoma are particularly notable since those two states sued Colorado over its marijuana legalization law in 2014, alleging that it effectively polluted their jurisdictions with illegal cannabis. The Supreme Court declined to take the case, and the new study seems to undermine the prohibitionist states' claims about the impact their neighbor's legalization law had across their borders.
"No noticeable change in the trend line for marijuana occurred after recreational use was legalized in Colorado," the study authors said of data on possession convictions in Kansas from 2011 to 2014.
Finally, the researchers looked at drug trafficking trends in Idaho, where cannabis is not legal, and Washington state.
Trafficking arrests actually increased significantly in 2012 and 2013, but at the same time, the number of cases that were ultimately dismissed far outpaced those that ended in a guilty plea in the post-legalization period.
In Washington, seizures of marijuana plummeted after the state legalized cannabis. Those seizures continued to drop, with the exception of a significant spike in January 2014.
The researchers supplemented their report with interviews with several law enforcement officials. Despite the data-based findings on arrest rates for possession, distribution and seizures, police broadly expressed anecdotal concerns about issues such as perceived increases in youth usage, THC potency, drug-impaired driving and an influx in out-of-state visitors that have taxed their departments.
Colorado-based interviewees apparently indicated that the increased availability in higher potency THC products has mitigated the influence of Mexican drug cartels. However, Oregon respondents "reported that Russian and Afghani groups who steal crops and cash from local growers are now heavily involved in drug trafficking."
After discussing the data limitations of the study, the authors concluded that "it indeed seems to be the case that legalizing the recreational use of marijuana results in fewer marijuana related arrests and court cases" and that while law enforcement sources voiced various concerns, several "indicated that methamphetamine and heroin were much larger problems for their agencies than was marijuana."
The team "saw no evidence that marijuana legalization had an impact on indicators in border states," adding that they "found no indications of increases in arrests related to transportation/trafficking offenses."
"Again, it is possible that different indicators, examined over a longer period of time, might reveal impacts of marijuana legalization on drug trafficking," they wrote.
Majority Of Americans Support Decriminalizing All Drugs, Poll Finds
Photo courtesy of Kimberly Lawson.
AOC Calls For Decriminalizing The Use Of All Drugs
Rep. Alexandria Ocasio-Cortez (D-NY) voiced support for decriminalizing the use of all drugs on Sunday.
The freshman congresswoman tweeted that drug decriminalization, as well as marijuana legalization, are "matters of public health."
Marijuana should be legalized, and drug consumption should be decriminalized.

These are matters of public health.

— Alexandria Ocasio-Cortez (@AOC) November 18, 2019
This marks a development in Ocasio-Cortez's drug policy platform. Previously, she called for decriminalizing the use and research of psychedelics, emphasizing the therapeutic potential of the substances.
To that end, she introduced an amendment to a spending bill in June that would remove a rider that advocates argue has inhibited research into the potential therapeutic benefits of Schedule I drugs such as psilocybin and LSD. The House rejected that measure in a floor vote, however.
There's a growing push to decriminalize the personal possession of drugs beyond cannabis. South Bend, Indiana Mayor Pete Buttigieg and Rep. Tulsi Gabbard (D-HI), both Democratic presidential candidates, are in favor of the policy. Entrepreneur Andrew Yang supports decriminalizing opioids as a means to combat the drug overdose crisis.
Ocasio-Cortez recently gave her endorsement to Sen. Bernie Sanders (I-VT). But while the senator was the first major presidential candidate to back marijuana legalization during his 2016 run, he said this year he's "not there yet" on broader drug decriminalization. It's not clear if the congresswoman's role as a surrogate on his campaign will ultimately influence him to adopt the policy.
But as more candidates debate the best way forward on various drug reform proposals, with cannabis legalization being a given for almost all contenders, former Vice President Joe Biden remains several paces behind. He opposes adult-use legalization and said on Saturday that marijuana may be a gateway to other, more dangerous substances.
Photo courtesy of C-SPAN.
Key Congressional Committee Officially Schedules Vote On Marijuana Legalization Bill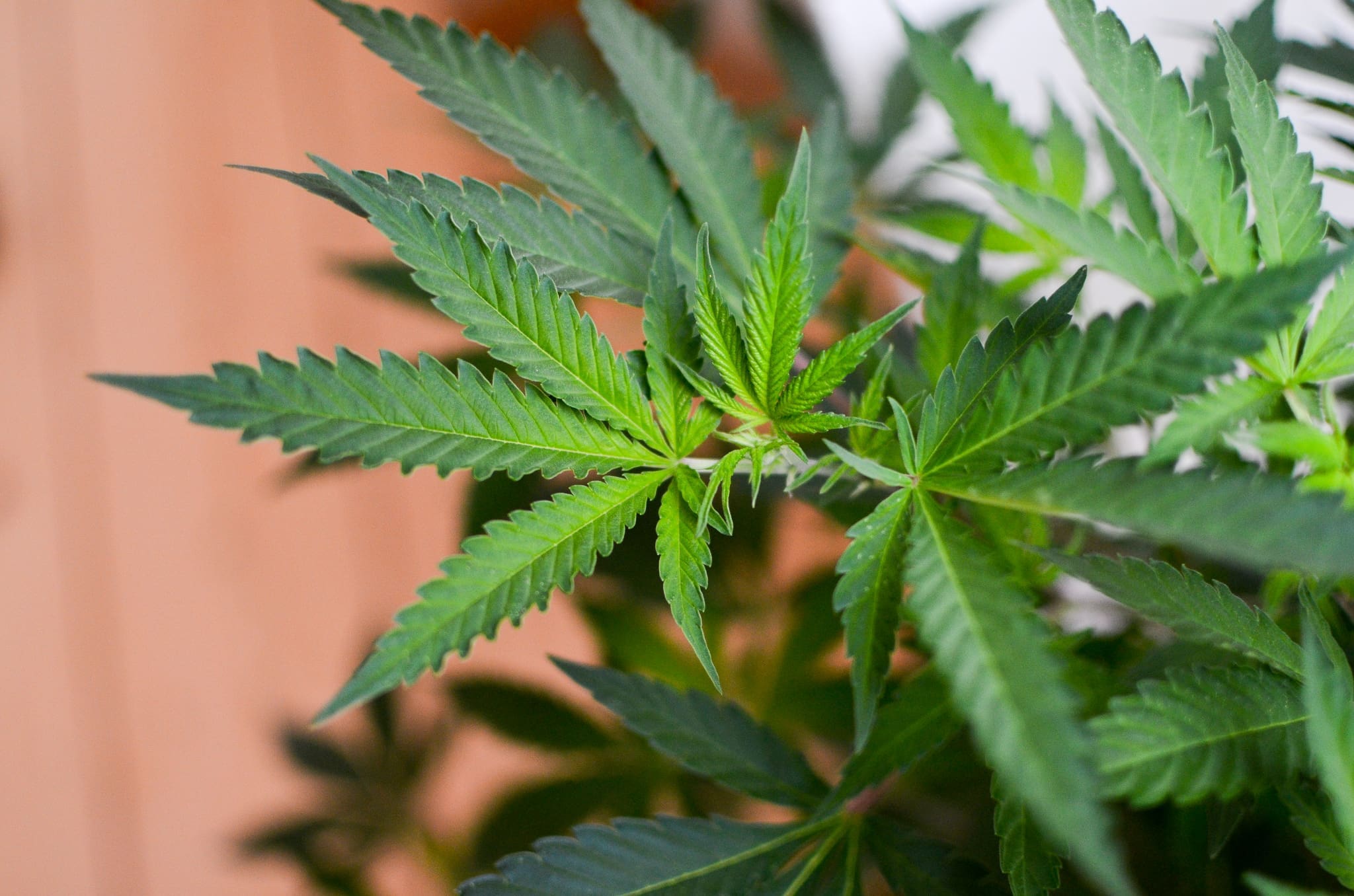 A key House committee has officially announced that a vote on a comprehensive marijuana legalization bill is scheduled for this week.
The House Judiciary Committee said on Monday that the panel will mark up legislation introduced by Chairman Jerrold Nadler (D-NY), which would federally deschedule cannabis and address social equity, on Wednesday at 10:00 AM ET. The announcement confirms what sources familiar with the planned development told Marijuana Moment last week.
Nadler's Marijuana Opportunity Reinvestment and Expungement (MORE) Act has been lauded by advocates for its emphasis on restorative justice for communities most impacted by the drug war.
It calls for a five percent federal tax on marijuana sales, and that revenue would be used to fund programs such as job training, legal aid for those affected by prohibition and small business loans for individuals who are socially and economically disadvantaged. The bill also seeks to lift barriers to licensing and employment in the industry.
Additionally, the legislation would expunge the records of those with prior cannabis convictions, provide for resentencing, block federal agencies from denying public benefits or security clearances as a result of marijuana use and protect immigrants from being denied citizenship over cannabis.
Committee on the Judiciary – DemocratsH.R. 5038, the "Farm Workforce Modernization Act of 2019"; H.R. 3884, the "Marijuana Opportunity Reinvestment and Expungement Act of 2019" or the "MORE Act of 2019"; H.R. ___, the "Satellite Television Community Prot… https://t.co/v4pSa4OVgR

— House Committee Press Releases (@PressreleaseB) November 18, 2019
"A supermajority of Americans, including majorities of Democrats, Republicans, and independents, support regulating the use of marijuana by responsible adults," NORML Political Director Justin Strekal said in a press release. "Thanks to the leadership of the House Judiciary chairman, never in history have we been closer to ending the failed policy of marijuana criminalization and providing pathways to opportunity for our brothers and sisters who have suffered under its oppressive reign."
"The MORE Act is the most comprehensive marijuana policy reform bill ever introduced in Congress and is backed by a broad coalition of civil rights, criminal justice, drug policy, and immigration groups. Those who oppose this legislation moving forward are defenders of a failed status-quo that ruins the lives of otherwise law-abiding adults on a daily basis, overwhelming enforced against the poor and communities of color."
Text of an amendment in the nature of a substitute from Nadler that Judiciary members will take up was also released on Monday. It includes a new "findings" section that discusses racial disparities in marijuana enforcement, the growing state-level legalization movement and the challenges that individuals from disadvantaged communities face in participating in the market.
"The communities that have been most harmed by cannabis prohibition are benefiting the least from the legal marijuana marketplace," one provision reads. "A legacy of racial and ethnic injustices, compounded by the disproportionate collateral consequences of 80 years of cannabis prohibition enforcement, now limits participation in the industry.
Much of the language of the new section is borrowed from a resolution that Rep. Barbara Lee (D-CA), co-chair of the Congressional Cannabis Caucus, introduced last year.
"The data speaks for itself—low-income communities and communities of color have disproportionately borne the brunt of the devastation brought on by marijuana prohibition," Queen Adesuyi, policy manager of national affairs for the Drug Policy Alliance, said in a press release. "The MORE Act is the most robust bipartisan legislation so far not only to end federal marijuana prohibition, but also to ensure that the communities that have been hardest hit by prohibition are not left behind."
"It would be a tragic mistake to have the only marijuana reform bill that passes this Congress be one that solely benefits the industry, despite both the unprecedented support for legalization nationally amongst Americans and all the harm that we know federal prohibition has caused to individuals and communities across this country," she said. "Fortunately, by ensuring the MORE Act moves forward, several leaders in the House are showing that they understand that this is a matter of fundamental justice that the US Congress needs to address."
BIG NEWS: @HouseJudiciary will meet Wednesday to vote on the Marijuana Opportunity Reinvestment & Expungement Act.

Good. It's past time to address the decades of harm faced by communities of color & low-income communities due to failed marijuana policies. https://t.co/4glbu733Dq

— The Leadership Conference (@civilrightsorg) November 18, 2019
Advocates have been eagerly awaiting a committee vote on the MORE Act, especially since the House overwhelmingly passed a bill to protect banks that service the cannabis industry in September. Some groups, including the ACLU, had implored leadership to delay the banking vote until the chamber passed legislation like the MORE Act that addresses social equity.
Committee members on both sides of the aisle will be able to introduce amendments to the legislation, but it's generally expected to advance out of the panel and onto the floor. That said, its fate in the Republican-controlled Senate is far from certain.
Read the full text of the new amendment to the MORE Act below: 
MORE Act by Marijuana Moment on Scribd
Photo courtesy of Philip Steffan.
Biden Says Marijuana Might Be A Gateway Drug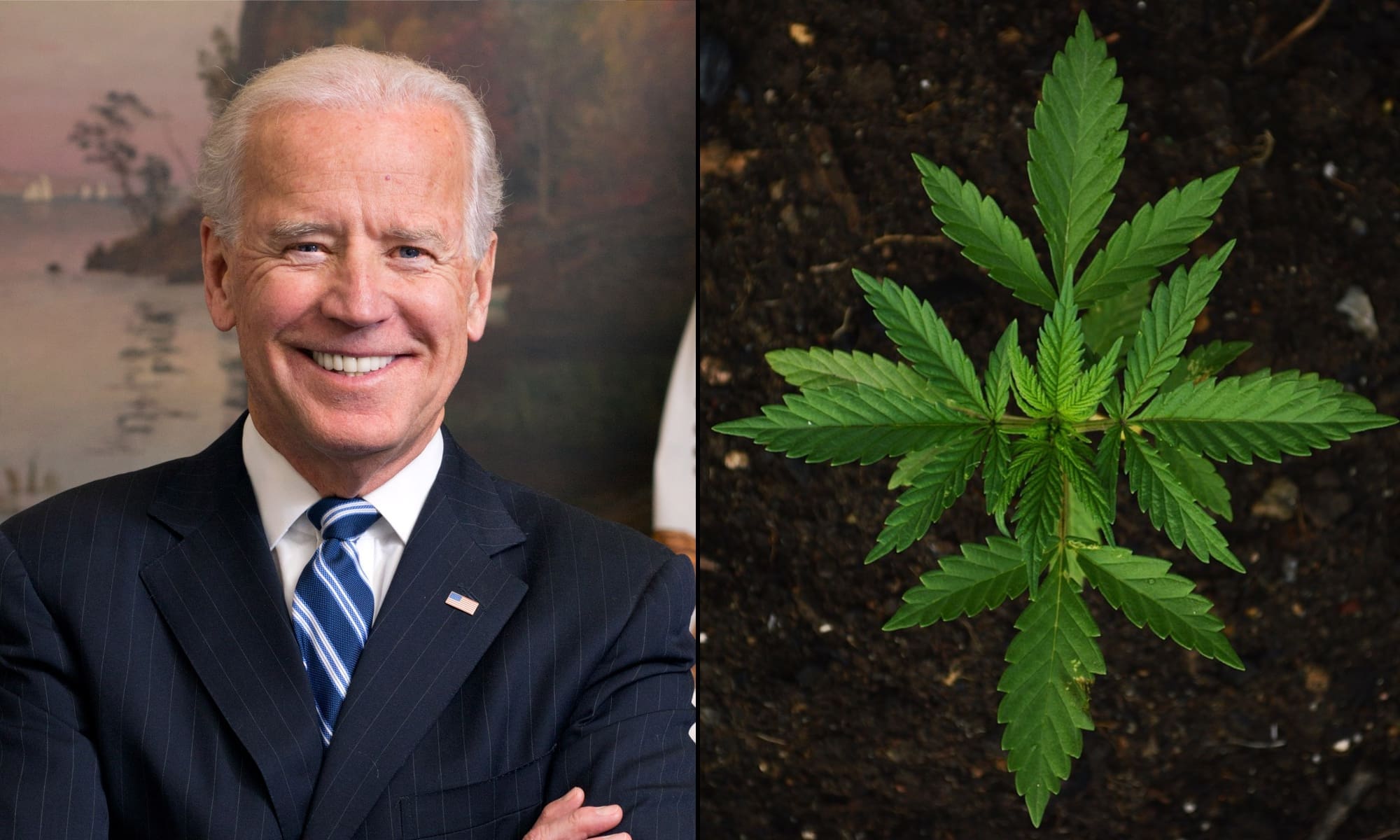 Former Vice President Joe Biden (D) said on Saturday that he's not sure if marijuana is a gateway drug that leads to the use of other, more dangerous substances.
"The truth of the matter is, there's not nearly been enough evidence that has been acquired as to whether or not it is a gateway drug," the 2020 presidential candidate claimed at a town hall meeting in Las Vegas. "It's a debate, and I want a lot more before I legalize it nationally. I want to make sure we know a lot more about the science behind it."
Please visit Forbes to read the rest of this piece.
(Marijuana Moment's editor provides some content to Forbes via a temporary exclusive publishing license arrangement.)