Majority Of New Yorkers Say Marijuana Should Be Legalized, Poll Shows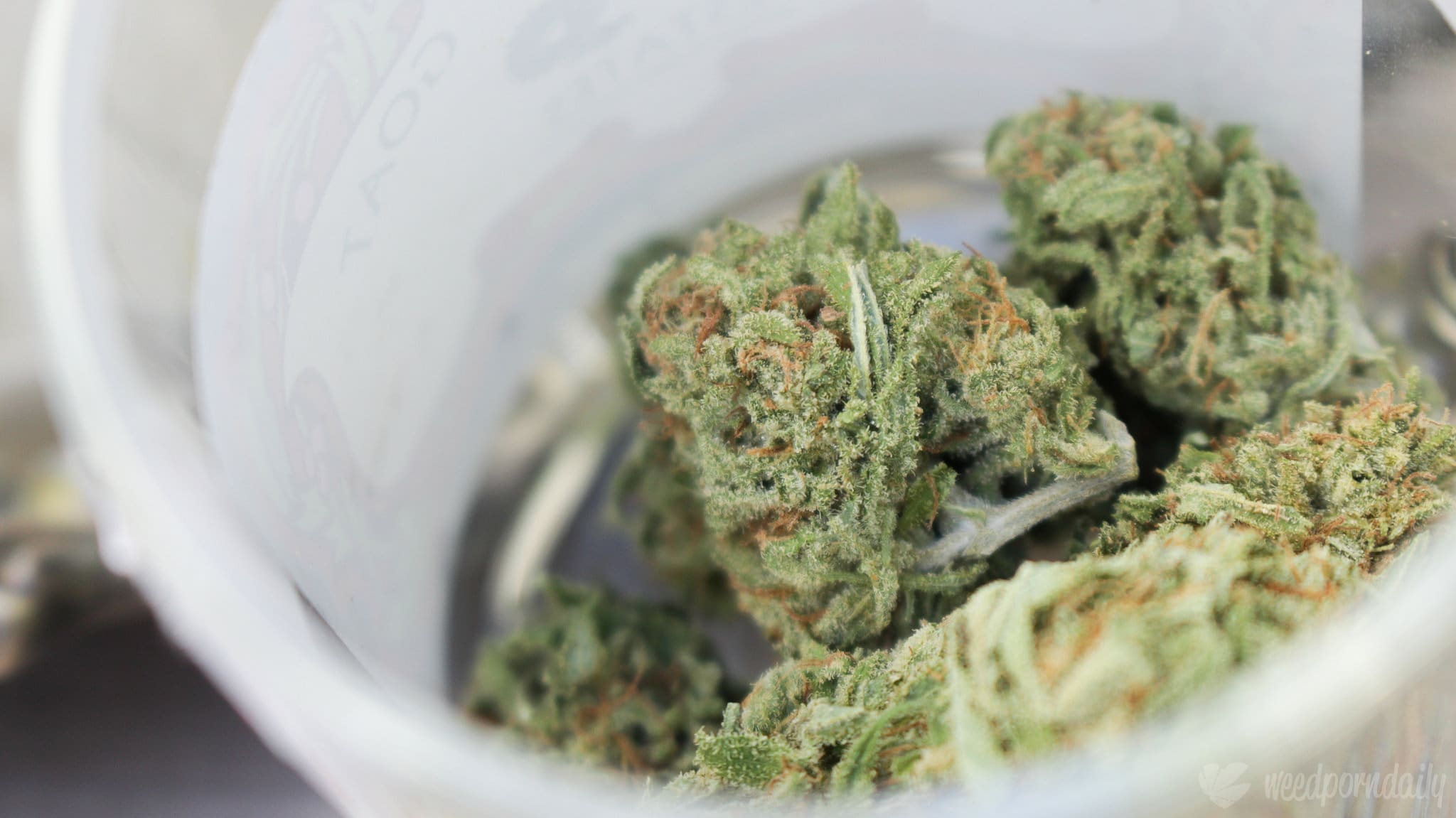 A majority of New York residents believe that marijuana should be legalized for adult use in the state, according to a new survey.
The Siena College Poll, which involved phone interviews and online surveys of about 800 New York adults from September 22-October 1, showed that 56 percent of respondents agreed that cannabis should be legalized—a finding that comes as the governor prepares a renewed push to reform the state's marijuana laws.
Thirty-six percent said that legalizing cannabis would either have a positive social, public health and economic impact on New York, with 28 percent saying that it wouldn't "really have that much of an effect" and 31 percent saying that it would have a negative effect.
If the state were to move forward with legalization, 27 percent said that they'd use marijuana, which is less than said in the survey that they currently use cannabis every day or sometimes (37 percent). Sixty-seven percent said they wouldn't partake in a legal market market.
Here are some additional stats about who supports legalization in New York:
—The strongest support came from the 18-34 and 35-49 age brackets, who back the policy at 67 and 66 percent, respectively. Forty-nine percent of those 50-64 are in favor of legalization, while just 32 percent of those 65 and older agree.
—Broken down by region, 60 percent of respondents from suburban New York, 57 percent from upstate and 52 percent from New York City support legalization.
—Black people back legalization at 63 percent, Latinos support the policy at 61 percent and 55 percent of white people are in favor of legalizing marijuana.
—Consistent with trends from previous surveys, people who identify as Democrats support legalization the most (62 percent), followed by independents (61 percent). Thirty-eight percent of Republicans said they back legalization.
The survey also presented participants with a series of hypothetical situations related to legalization, revealing that while there's majority support for legalization, there are also some outstanding concerns with the policy. Fifty-three percent said that legalizing would "lead to more use and abuse among young people" and 47 percent said it'd cause an increase in "workplace problems."
New Yorkers widely believe that opioid abuse is a serious problem in the state. In contrast, participants ranked cannabis as the least dangerous of eight options.
"While opioid abuse is seen as the most serious public health issue, concerns over vaping have risen dramatically and now approach a level similar to opioids. Marijuana is seen as the least serious from a list that also includes obesity, tobacco and alcohol," Siena College Research Institute Director Don Levy said in a press release.
Participants were divided when asked if they thought marijuana legalization could curb opioid abuse, with 42 percent saying it would and 44 percent saying it wouldn't.
"New Yorkers are split right down the middle on whether legalizing recreational marijuana will or will not reduce opioid abuse," Levy said. "And while 36 percent think, after considering potential social, public health and economic impacts, that legalized pot will be good for the people of New York, 31 percent think it will be bad and 28 percent say it really won't have that much of an effect."
While the survey showed that people consider alcohol abuse more serious of an issue than marijuana use, another question showed that most people (52 percent) agree with the statement that cannabis is "basically the same as alcohol and should be treated as such."
About one-in-ten New Yorkers (13 percent) have crossed state lines to purchase marijuana products in a legal state and 44 percent said they knew someone else who had.
Taken as a whole, the Siena College survey should encourage Gov. Andrew Cuomo (D) and legislators as they move ahead with plans to legalize cannabis in the state. Cuomo recently announced that he'd be meeting with officials from states across the region this month in hopes of coordinating a legalization plan, which he hopes to present as part of his State of the State address in January.
Youth Marijuana Use Declined After Washington Legalized, Study Finds
Photo courtesy of WeedPornDaily.