Medical Marijuana Legalization Led To Reduction In Frequent Use Of Nonmedical Prescription Opioids, Study Finds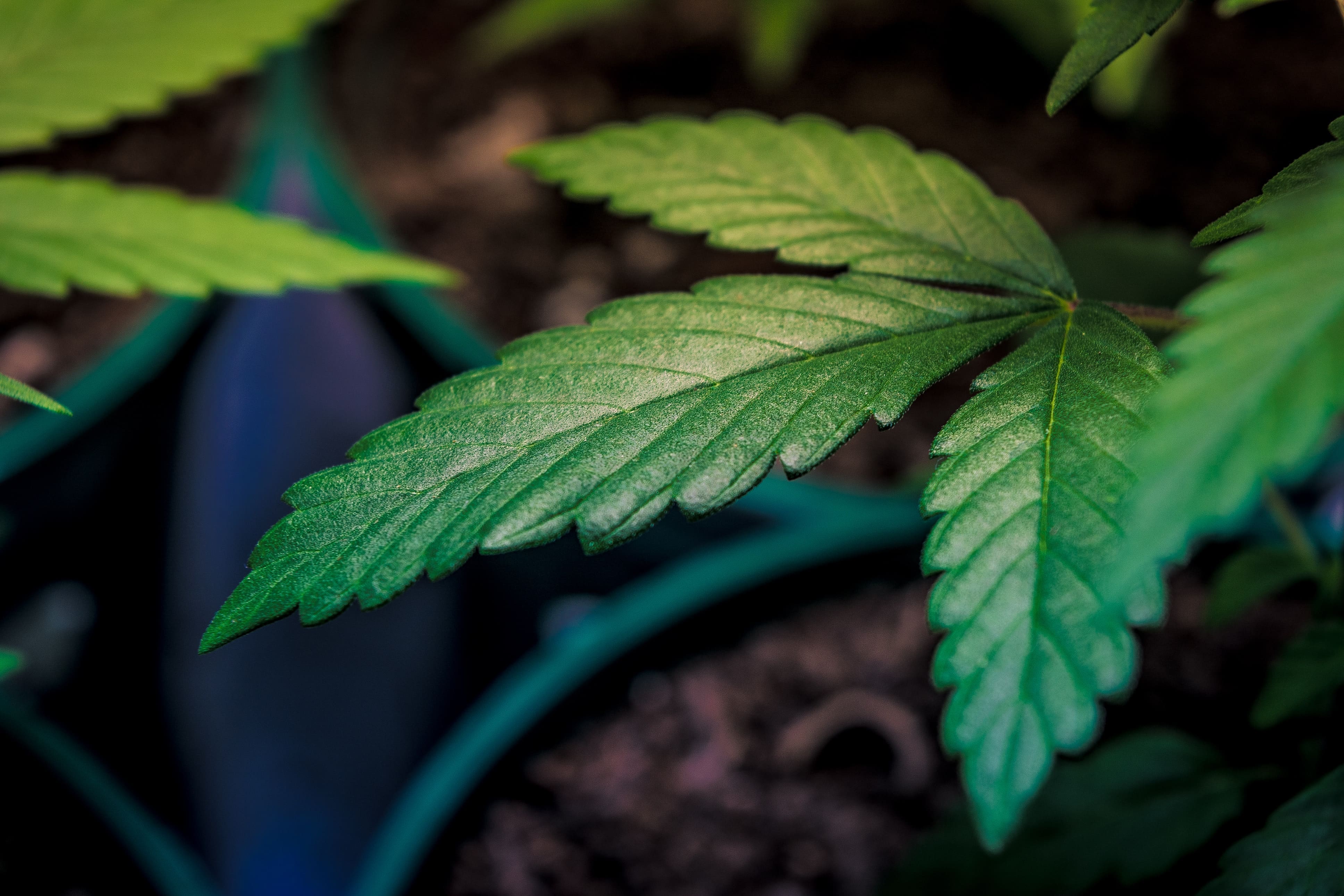 Legalizing medical marijuana is associated with a "lower frequency" of nonprescribed pharmaceutical opioid use, according to a study published this month in the International Journal of Mental Health and Addiction.
While the decrease was rather small—between about 0.6 percent and 1.5 percent for regular to frequent opioid use—and was concentrated in people who met diagnostic criteria for cannabis use disorder, the researchers said it could signal "substitution effects with partial replacement of opioids by cannabis."
The research team, from the schools of public health at Rutgers and Columbia universities as well as the University of Arizona's School of Government and Public Policy, said the results highlight "the importance of identifying tradeoffs of cannabis legalization as an intervention to reduce opioid-related harms."
The study used national survey data from 2004 to 2014 to examine nonmedical prescription opioid (NMPO) use—specifically, prescription opioids used without a prescription or in a manner other than prescribed.
Despite the decrease in regular and frequent opioid use, the study also found that medical cannabis legalization (MCL) was associated with a 2.1 percent increase in the occasional use of nonmedical prescription opioids, defined as between once and 12 times per year.
When researchers further broke down the findings, they found that people with cannabis use disorder (CUD) were driving the trend. Among people with CUD, frequent (meaning weekly to daily) opioid use fell by 4.9 percent after the implementation of medical marijuana laws, while occasional use increased by 5.6 percent.
The lead author of the study, Hillary Samples, a professor of health systems and policy at the Rutgers School of Public Health, said that while the main results suggest people may be replacing opioids with cannabis, the decrease in opioid use is modest and limited to high-risk marijuana users. It may be worth taking into account from a harm-reduction perspective, but it's far from the only way to address problem opioid use.
"There might be some benefits to allowing legal access to medical cannabis in the context of opioid-related harms," Samples said in a Rutgers press release about the study. "However, from a policy perspective, there are much more effective interventions to address the ongoing overdose crisis, such as increasing access to treatment for opioid addiction."
Check out a new publication from @RutgersPETS researcher @HillarySamples finding that medical #cannabis legalization is associated w/ a decrease 📉 in frequency of nonmedical prescription #opioiduse.#cannabis #opioiduse @RutgersResearch @rutgershealth https://t.co/JGZuyGdg8A

— Rutgers Institute for Health (@rutgersifh) November 14, 2023
"From a harm reduction perspective, this finding could suggest that MCL implementation has potential to reduce risk of opioid-related morbidity and mortality in high-risk groups with cannabis use disorder," the study itself says. "However, the potential tradeoffs of MCL warrant thoughtful consideration by public health practitioners and policymakers. Existing evidence indicates that MCL is associated with increases in cannabis use and disorder."
Authors said that to better understand how medical marijuana laws impact opioid use, future research "should also include measures of the purpose or indications for cannabis use."
"While this suggests MCL implementation has some potential to reduce risk of opioid-related morbidity and mortality in high-risk groups with cannabis addiction," the study concludes, "findings should be interpreted in the context of broader literature on the association of MCL with cannabis outcomes and on the association of individual-level cannabis use with adverse opioid-related outcomes."
The findings, while underwhelming from the standpoint of ending the ongoing opioid overdose epidemic, nevertheless contribute to a body of research indicating that legal access to cannabis can reduce various forms of opioid use.
In August, for example, a federally funded study found that marijuana was significantly associated with reduced opioid cravings for people using them without a prescription, suggesting that expanding access to legal cannabis could provide more people with a safer substitute.
A separate study published last month found that legal access to CBD products led to significant reductions in opioid prescriptions, with state-level drops of between 6.6 percent and 8.1 percent fewer prescriptions.
A report from this summer, meanwhile, linked medical marijuana use to lower pain levels and reduced dependence on opioids and other prescription medications. Another, published by the American Medical Association (AMA) in February, found that chronic pain patients who received medical marijuana for longer than a month saw significant reductions in prescribed opioids.
AMA also released research showing that about one in three chronic pain patients report using cannabis as a treatment option, and most of that group has used cannabis as a substitute for other pain medications, including opioids.
State-level marijuana legalization is associated with major reductions in prescribing of the opioid codeine specifically, too, according to a study that leveraged data from the federal Drug Enforcement Administration (DEA).
A study that was released last year similarly found that giving people legal access to medical cannabis can help patients reduce their use of opioid painkillers, or cease use altogether, without compromising quality of life.
There's also no deficit of anecdotal reports, data-based studies and observational analyses that have signaled that some people use cannabis as an alternative to traditional pharmaceutical drugs like opioid-based painkillers and sleep medications.
Top Federal Health Official Touts Science-Based Drug Scheduling Process Amid Marijuana Review