CBD Effectively Treats Dental Pain And Could Provide A Useful Alternative To Opioids, Study Shows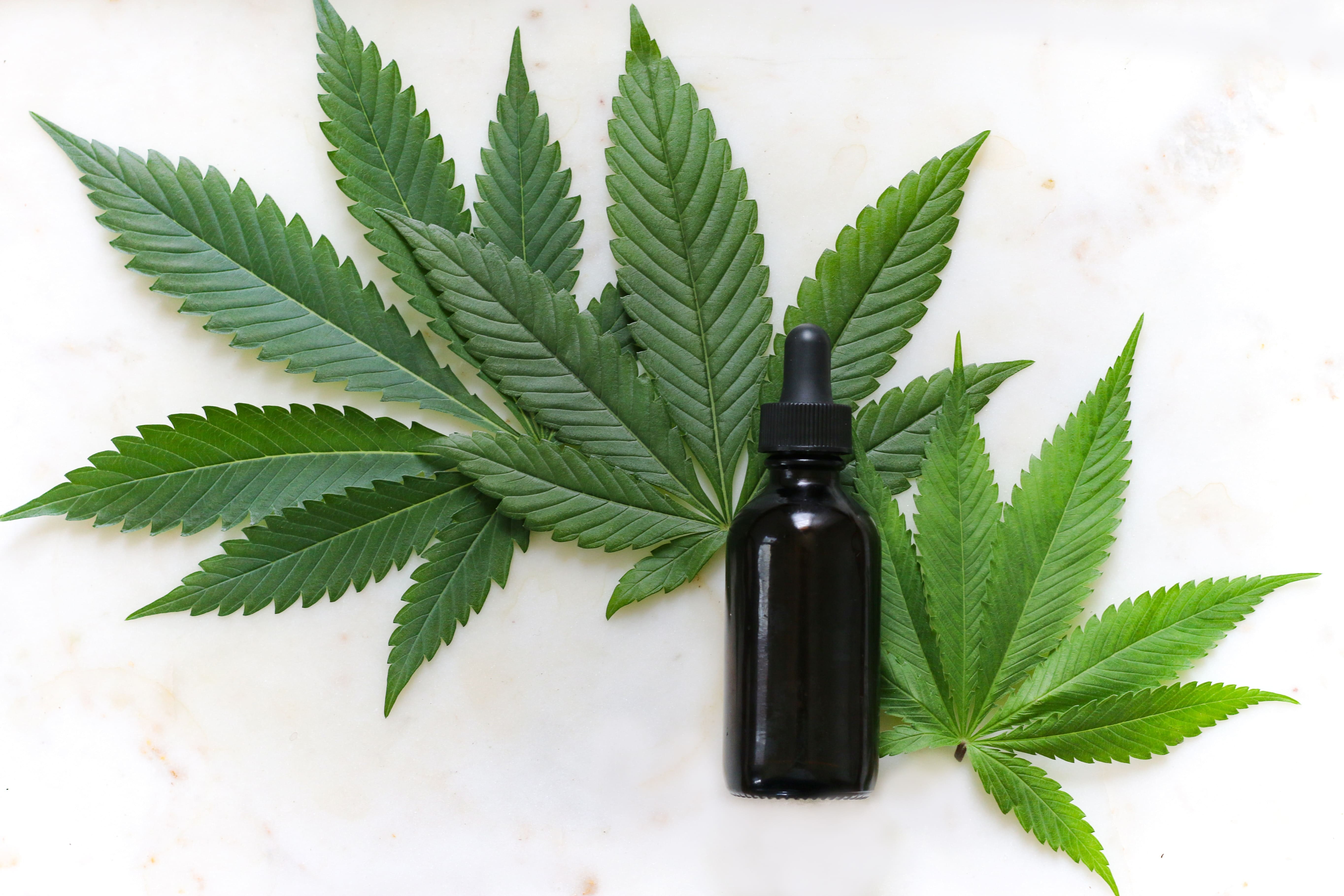 The cannabis component CBD can alleviate acute dental pain and may provide an equally effective, far safer alternative to opioids, researchers at Rutgers University and the University of Texas say in newly published research.
"Our results indicate that a single dose of CBD is as potent as current analgesic regimens and can manage emergency dental pain effectively," the authors wrote in the study, published this month in the Journal of Dental Research. They said their work appears to be "the first randomized clinical trial testing CBD for managing emergency dental pain."
"This novel study can catalyze the use of CBD as an alternative analgesic to opioids for acute inflammatory pain conditions," the team said, "which could ultimately help to address the opioid epidemic."
While over-the-counter medications like acetaminophen, ibuprofen or naproxen are the go-to choices for emergency dental pain relief, the study says, some patients can't take those medications, while others don't experience sufficient relief from them.
"Dental patients who cannot receive NSAIDs or acetaminophen due to underlying medical conditions or allergies," it notes, "have no alternatives to avoid opioid prescriptions to achieve pain relief."
The situation means dentists have historically been among the largest prescribers of opioids, said the study's lead author, Vanessa Chrepa, a Rutgers dental school professor and director of clinical and translational research at its department of endodontics.
"The rise in opioid-related addiction and death has everyone looking for better alternatives, things that can alleviate serious pain without hurting so many patients," Chrepa said in a Rutgers press release. While other research has so far focused more on THC, she added, "We studied cannabidiol or CBD because previous research from other specialties suggested that it might relieve dental pain without any psychoactive effects, which is really what everyone wants to find."
"This randomized trial provides the first clinical evidence that oral CBD can be an effective and safe analgesic for dental pain."
Researchers used the Food and Drug Administration (FDA)-approved drug Epidiolex, an oral solution that consists of pure CBD and is used to treat certain forms of epilepsy. Study subjects—adults with moderate to severe toothache—were given a single dose of either the cannabinoid or a placebo, then monitored for three hours. Those receiving CBD were split into two groups, with one receiving a higher dose of CBD (10 milligrams per kilogram of body weight) and the other receiving a lower dose (10 mg/kg).
Measuring subjects' reported pain on a numerical scale over time, both CBD groups experienced significant pain reduction compared to both their baseline and the placebo group. Both groups experienced maximum reduction in pain at about 180 minutes after administration, though researchers found that the higher dose of CBD led to a faster reduction in significant pain relief—15 minutes as opposed to 30 minutes with the lower dose.
In terms of the degree of relief, the study found maximum median pain relief was 73 percent at the 180-minute mark.
The study found that CBD treatment also increased subjects' bite force, especially among patients who received the higher dose of CBD. Reduced bite force, it notes, can "compromise a patient's nutrition and quality of life."
Using a metric known as number needed to treat (NNT)—which measures the number of patients needing treatment before one patient experiences a minimum of 50 percent pain relief—the higher CBD dose had an NNT of 2.4, and the NNT of the lower dose was 3.1
By comparison, the study notes, past research has indicated that an opioid mixture standard in dentistry—10 mg of oxycodone and 650 mg acetaminophen—had an NNT value of 2.3.
Authors note the NNT for CBD treatment "falls in the range" of both the dentistry-standard opioid treatment and treatment with ibuprofen alone.
Despite the strong results indicating dental pain relief, there were also some side effects reported, with researchers noting that "sedation, diarrhea, and abdominal pain were significantly associated with the CBD groups."
Chrepa said the study results "are strong enough to make a compelling case to use pure CBD like Epidiolex for dental pain."
"A larger phase 3 trial will be the next step to get FDA approval for Epidiolex or other pure CBD solutions to use for dental pain management," she said. "I am looking forward to translating this into common practice. It will tremendously help patients with acute toothache and possibly other acute inflammatory pain conditions."
Epidiolex, which won FDA approval for treatment of certain types of epilepsy, is not currently approved for dentistry. Non-pharmaceutical CBD is nevertheless a lawful derivative of hemp, which was legalized nationally through the federal 2018 Farm Bill.
"There are more things to study with follow-up research," Chrepa said in the Rutgers release. "Can CBD be used to manage postoperative pain for patients who have undergone tooth extraction or root canal? Can we get even better pain relief by combining it with other agents like Tylenol?"
A separate study last month found that letting people buy CBD legally significantly reduced opioid prescription rates, leading to 6.6 percent to 8.1 percent fewer opioid prescriptions.
While hemp-derived cannabinoids including CBD haven't typically received the same degree of attention or political scrutiny that high-THC marijuana has, the market for the products have been growing quickly in recent years, since federal legalization.
Though still largely unregulated, the U.S. hemp industry in 2022 was larger than all state marijuana markets combined, according to a new report, and roughly equaled sales for craft beer nationally. The report found that about $28.4 billion worth of hemp-derived cannabinoid products were sold last year.
FDA has said that it doesn't have the authority to regulate hemp-derived cannabinoids on its own, and in response, Congressional lawmakers have put forward proposals to establish new rules.
Meanwhile, a pro-business, center-left group of House Democratic lawmakers is pushing to use the next Farm Bill to reduce regulatory burdens on hemp growers by creating a distinction between "industrial" hemp that's grown for products like fiber and "hemp for any purpose" which would cover crops cultivated to extract cannabinoids like CBD.
A recent House subcommittee hearing specifically focused on the impact of the lack of FDA rules, and a separate pair of bicameral health committees has solicited expert input on the issue as they consider potential legislative fixes.
State marijuana regulators with the Cannabis Regulators Association (CANNRA) also recently sent a letter to congressional agriculture committee leaders, requesting that they use the Farm Bill to adjust the federal definition of the crop and modify rules around hemp-derived cannabinoids.
Federal Health Agency Releases Revised Drug Survey With New Data On Marijuana Product Preferences And CBD
Photo courtesy of Kimzy Nanney.