Patients Are Substituting Marijuana For Addictive Pharmaceutical Drugs, Two New Studies Show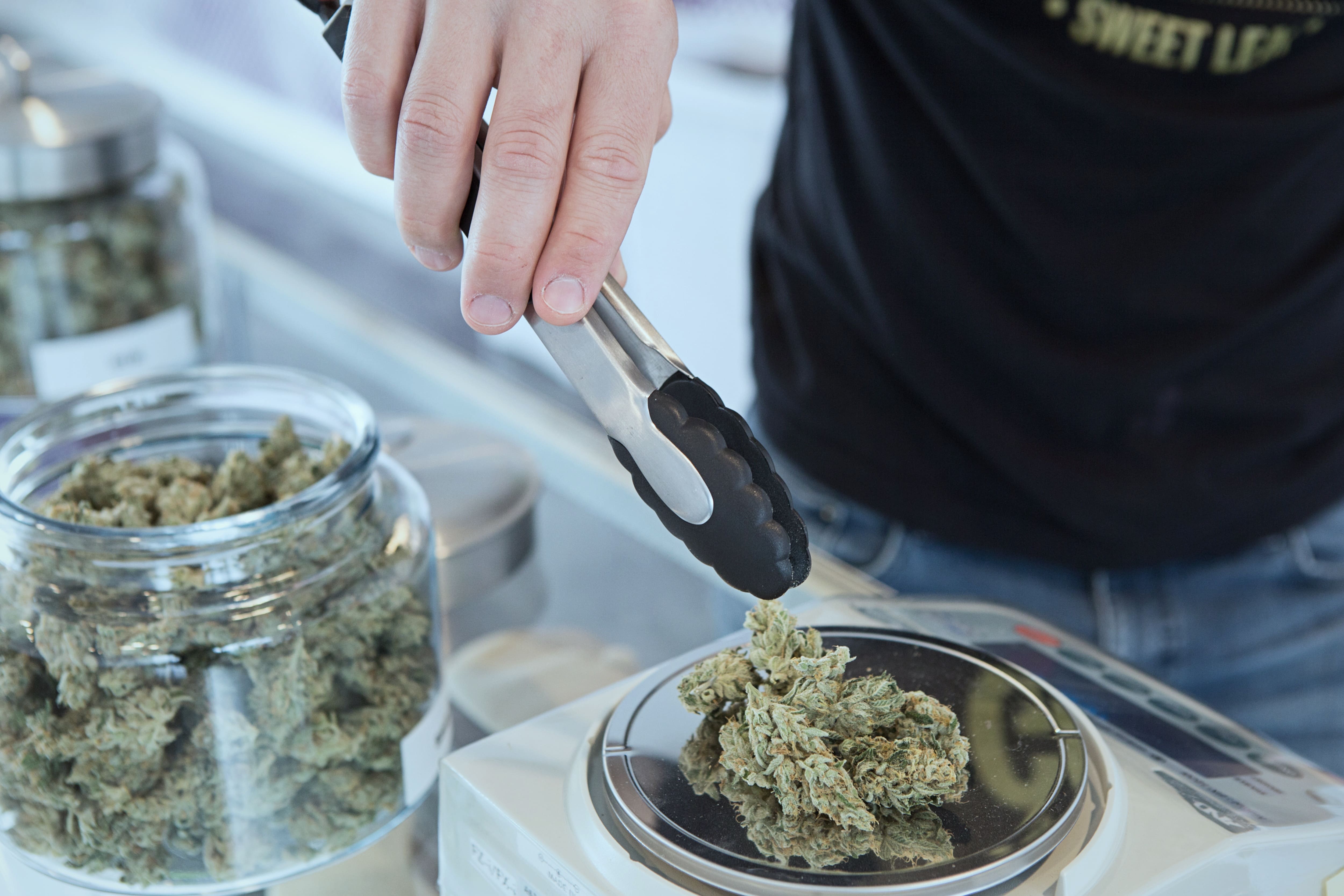 Giving patients legal access to marijuana will influence a significant portion of them to use cannabis as an alternative to traditional pharmaceuticals, two more new studies have found.
In the first, published in the Journal of Pain, researchers analyzed data from online surveys submitted by 1,321 adult cannabis consumers in legalized states throughout the United States. It found that about 80 percent of respondents had used marijuana as a substitute for pharmaceuticals, primarily opioid painkillers.
Seventy-two percent of individuals who reported substitution said they had completely ceased opioid use, 68 percent said they stopped taking benzodiazepines and 80 percent got off SSRI anti-depression medication.
Then the participants were asked why they chose marijuana over pills. The top reasons they gave were that cannabis had fewer adverse side effects and they had more success managing symptoms with marijuana. Almost 90 percent of respondents said their pain improved after using cannabis and 71 percent said their health had improved overall.
"The current study and the consistent nature of the above observational findings provide additional nuance to the ongoing debate about cannabis's analgesic value for chronic pain, as well as a potential substitute for opioids or other drugs," the researchers wrote. However, they added that there's a need for "rigorous trials" to bolster their findings and that marijuana's current scheduling status under federal law has inhibited such research.
The second study, published this week in Harm Reduction Journal, surveyed about 2,000 Canadian adult medical cannabis patients registered with the federally authorized marijuana manufacturer Tilray.
They completed online questionnaires about why they use cannabis and whether they've used it as a substitute for other medications and substances. The exhaustive survey included 239 questions.
About 70 percent said they used marijuana as a substitute for prescription drugs—35 percent for opioids, 11 percent for anti-depressants, eight percent for anti-seizure medications, four percent for sleeping pills and muscle relaxants and four percent for benzodiazepines.
And again, a significant fraction of those who used cannabis as an opioid substitute reported complete cessation: 59 percent. About 20 percent said they reduced their opioid usage by at least 75 percent.
Like the U.S. survey, the researchers asked the Canadian patients about the reasons behind their decision to substitute. Fifty-one percent said it was because they felt cannabis was safer than the pharmaceuticals they were prescribed, 40 percent said marijuana had fewer adverse side effects and 20 percent reported better symptom management with cannabis.
Additionally, 44 percent of respondents said they used cannabis to partially or completely stop using alcohol and 31 percent cut out tobacco.
"This study offers a unique perspective by focusing on the use of a standardized, government-regulated source of medical cannabis by patients registered in Canada's federal medical cannabis program," the researchers wrote. "The findings provide a granular view of patient patterns of medical cannabis use, and the subsequent self-reported impacts on the use of opioids, alcohol, and other substances, adding to a growing body of academic research suggesting that increased regulated access to medical and recreational cannabis can result in a reduction in the use of and subsequent harms associated with opioids, alcohol, tobacco, and other substances."
Legal Medical Marijuana Associated With Lower Opioid Use Rates, Another Study Finds
Photo courtesy of Brian Shamblen.