Patients Are Substituting Marijuana For Addictive Pharmaceutical Drugs, Two New Studies Show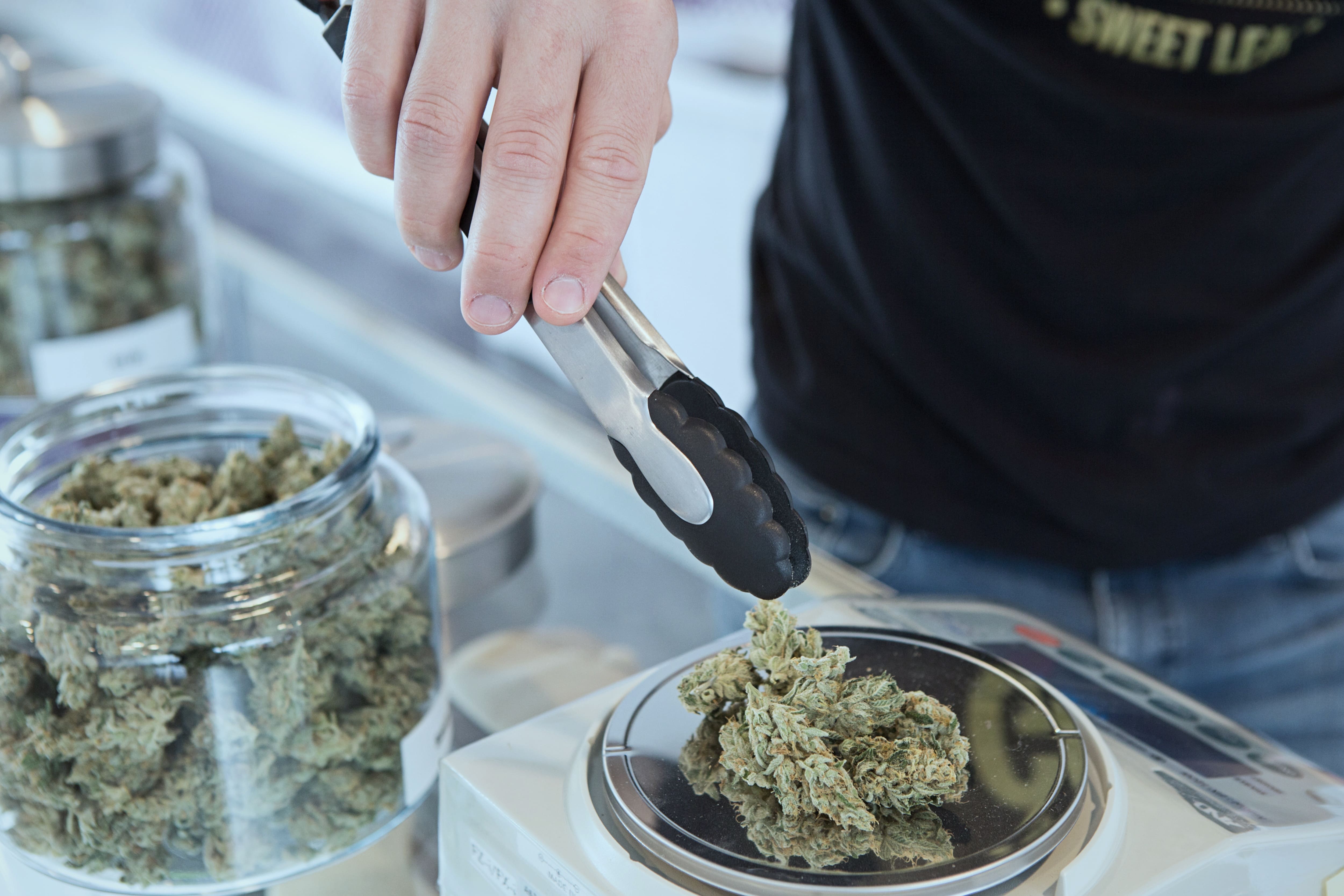 Giving patients legal access to marijuana will influence a significant portion of them to use cannabis as an alternative to traditional pharmaceuticals, two more new studies have found.
In the first, published in the Journal of Pain, researchers analyzed data from online surveys submitted by 1,321 adult cannabis consumers in legalized states throughout the United States. It found that about 80 percent of respondents had used marijuana as a substitute for pharmaceuticals, primarily opioid painkillers.
Seventy-two percent of individuals who reported substitution said they had completely ceased opioid use, 68 percent said they stopped taking benzodiazepines and 80 percent got off SSRI anti-depression medication.
Then the participants were asked why they chose marijuana over pills. The top reasons they gave were that cannabis had fewer adverse side effects and they had more success managing symptoms with marijuana. Almost 90 percent of respondents said their pain improved after using cannabis and 71 percent said their health had improved overall.
"The current study and the consistent nature of the above observational findings provide additional nuance to the ongoing debate about cannabis's analgesic value for chronic pain, as well as a potential substitute for opioids or other drugs," the researchers wrote. However, they added that there's a need for "rigorous trials" to bolster their findings and that marijuana's current scheduling status under federal law has inhibited such research.
The second study, published this week in Harm Reduction Journal, surveyed about 2,000 Canadian adult medical cannabis patients registered with the federally authorized marijuana manufacturer Tilray.
They completed online questionnaires about why they use cannabis and whether they've used it as a substitute for other medications and substances. The exhaustive survey included 239 questions.
About 70 percent said they used marijuana as a substitute for prescription drugs—35 percent for opioids, 11 percent for anti-depressants, eight percent for anti-seizure medications, four percent for sleeping pills and muscle relaxants and four percent for benzodiazepines.
And again, a significant fraction of those who used cannabis as an opioid substitute reported complete cessation: 59 percent. About 20 percent said they reduced their opioid usage by at least 75 percent.
Like the U.S. survey, the researchers asked the Canadian patients about the reasons behind their decision to substitute. Fifty-one percent said it was because they felt cannabis was safer than the pharmaceuticals they were prescribed, 40 percent said marijuana had fewer adverse side effects and 20 percent reported better symptom management with cannabis.
Additionally, 44 percent of respondents said they used cannabis to partially or completely stop using alcohol and 31 percent cut out tobacco.
"This study offers a unique perspective by focusing on the use of a standardized, government-regulated source of medical cannabis by patients registered in Canada's federal medical cannabis program," the researchers wrote. "The findings provide a granular view of patient patterns of medical cannabis use, and the subsequent self-reported impacts on the use of opioids, alcohol, and other substances, adding to a growing body of academic research suggesting that increased regulated access to medical and recreational cannabis can result in a reduction in the use of and subsequent harms associated with opioids, alcohol, tobacco, and other substances."
Legal Medical Marijuana Associated With Lower Opioid Use Rates, Another Study Finds
Photo courtesy of Brian Shamblen.
Serious Injuries From Domestic Violence Dropped After Marijuana Decriminalization, Study Finds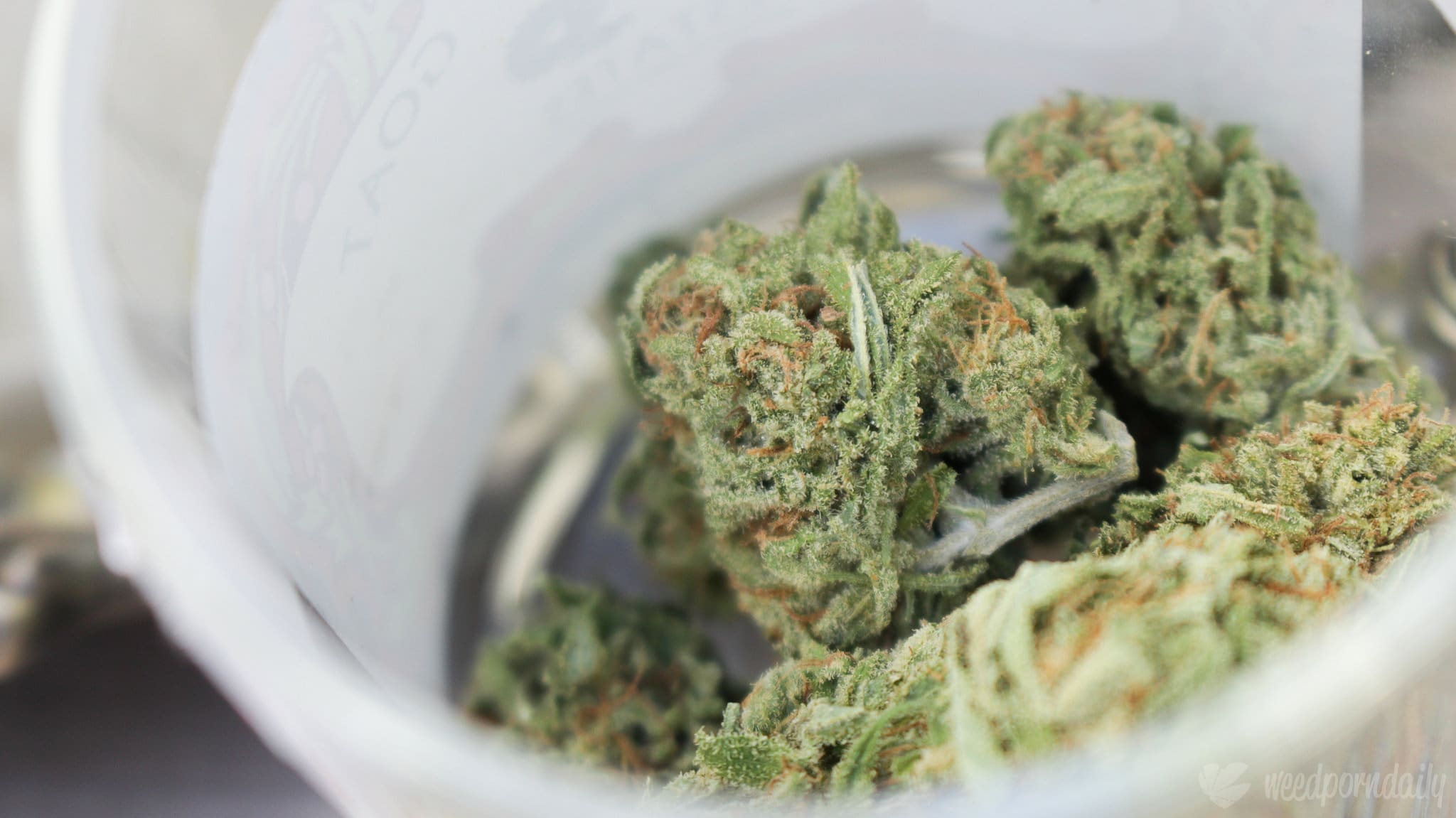 States that reduced penalties for simple possession of marijuana saw a notable decline in cases where domestic violence victims suffered serious injuries, a new study reports.
Despite a pervasive misconception stemming from the "Reefer Madness" days that cannabis use causes violent behavior, researchers at the University of Pennsylvania found that domestic assaults resulting in broken bones, laceration and other severe physical trauma dropped after marijuana was decriminalized.
Interestingly, while the research shows a reduction in serious injuries, overall incidents of domestic violence did not decline.
"When we considered assaults at all levels of seriousness, our results showed that the policy intervention had no effect on violence," the study's authors wrote. "However, this masked more striking and significant results concerning the most serious types of violence—decriminalization of marijuana reduced domestic assaults involving serious injury by some 20%."
Cannabis decriminalization was also linked to a 40.7 percent reduction in severe domestic violence incidents where alcohol was a factor, as well as a 23.1 percent reduction in incidents involving a weapon.
"Within incidents with a serious injury, the number of incidents where the offender was under the influence of alcohol or used a weapon also declined significantly," the researchers wrote.
The results "contrast with previous literature showing null effects of marijuana usage on violence or aggression," the study says.
The research takes a closer look at how domestic violence, an issue that touches millions of Americans each year, may be impacted by changes in marijuana laws across the country. Past studies have shown alcohol to be a contributing factor in violence. As it stands to reason that marijuana might serve as a substitute for alcohol if easily accessible, the current study's authors hypothesized that "marijuana liberalization will have the unintended effect of reducing domestic violence."
For a "more meaningful measure of violence," they focused on quantifying "victim injury seriousness" rather than the total number of domestic violence incidents.
Researchers looked at a number of data sets to inform their work, including what states had approved medical cannabis and marijuana decriminalization up to 2016. They also analyzed federal crime data to see how many cases of violence involving romantic partners occur each year, and pulled out certain characteristics, including the extent of injuries and whether alcohol or a weapon was involved. Ultimately, their analysis covered domestic assaults in 25 states between 2005 to 2016.
According to the study, which is listed as "preliminary" and has not been peer reviewed or published in a journal, states with legal medical access to marijuana did not see a similar decline in the severity of domestic assaults. The authors speculate it may be because access remains restricted to certain people.
Decriminalization, however, was associated with "a significant effect"—in fact, domestic violence incidents that resulted in serious injury fell by 22.5 percent after states passed laws removing the threat of jail as a punishment for cannabis possession. The total number of assaults did not significantly change; they just appeared to be less severe.
But what's behind that drop in serious injuries?
"Despite the longstanding debate over whether marijuana contributes to violence, the medical literature suggests that marijuana is effective as a short-term sleep aid and may contribute to excessive daytime sleepiness," the study's authors wrote. "By making would-be assailants sleepier, marijuana consumption may make the nature of assaults less serious and injuries less severe. This is likely the simplest explanation and is certainly incomplete."
"This substance-based mechanism is behavioral in nature, and is premised on marijuana decriminalization increasing consumption to the extent that assailants are more likely to be under the influence of marijuana at the time of assault," the researchers wrote.
However, they added, it's impossible to test their theory with the crime data set they used because it does not differentiate the use of marijuana from other drugs.
While the study calls for more research on the effect cannabis use has on violence, the authors do point out that "[d]omestic assaults are less likely to inflict serious injury on the victim if a weapon is not used."
In other words, marijuana decriminalization could potentially save the lives of countless people: Every month in the U.S., 50 women are shot and killed by intimate partners.
Leading U.S. Prosecutors Visit Portugal To Learn About Drug Decriminalization
Photo courtesy of WeedPornDaily.
Legalized 'Light Cannabis' Linked With Drop In Pharmaceutical Sales, Study Finds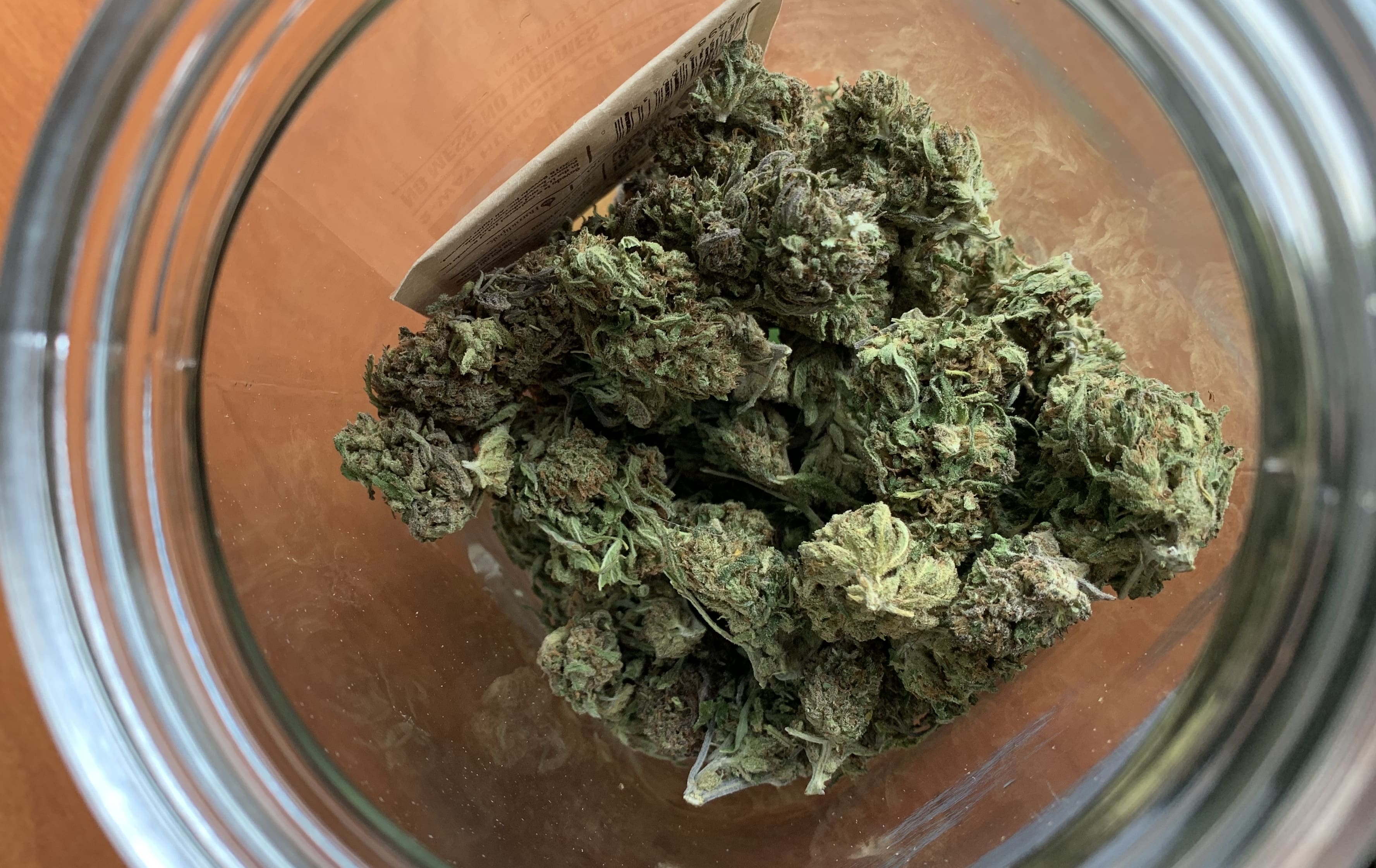 Last week, Italy's interior minister declared "war" on "light cannabis," or low-THC hemp flower that shops across the country sell to consumers using a legal loophole. It's unclear if they'll continue to do so come June, however, as the nation's Supreme Court of Cassation is expected to weigh in on the legality of selling hemp later this month.
Yet, in the first 10 months after light cannabis became available for purchase, the country's National Health Service saw a noteworthy decrease in the number of pharmaceutical drugs it dispensed, a new study reports.
"Specifically," researchers from York University in the United Kingdom wrote, "after the introduction of the policy, we find that the arrival of light cannabis in a given province led to a reduction in the number of dispensed boxes of anxiolytics by approximately 11.5%, reduction of dispensed sedatives by 10% and a reduction of dispensed anti-psychotics by 4.8%."
The study, published in the Health Econometrics and Data Group Working Paper series, is one of the first to look into how people use cannabis to self-medicate.
In 2016, a new law in Italy regulating hemp production unintentionally set off a "green gold rush": Cannabis flower with 0.2 percent THC or less became legal to purchase as a "collector's item." People can buy jars of hemp flower, but are not technically allowed to consume it. Not unlike the U.S.'s 2018 Farm Bill that federally legalized industrial hemp, Italy's law removed certain restrictions around the plant. Within months, retailers in the country were selling hemp bud as a "technical product."
The study's authors found "the unintended liberalization of light cannabis" as a great entry-point to study how accessibility to cannabis can potentially spur people to turn to cannabis as substitution for traditional drugs.
"[W]e find that the local market accessibility of light cannabis led to a reduction in dispensed packets of opioids, anxiolytics, sedatives, anti-migraines, antiepileptics, anti-depressives and anti-psychotics."
For their research, they collected monthly data on pharmaceutical drug sales for all 106 Italian provinces from January 2016 to February 2018. On a monthly average, they found the Italian health authority provides reimbursements for 28 packets of sedatives and 72 boxes of anxiolytics (or anti-anxiety medication) per province. They also documented the reimbursement of 12,610 packets for opioids, 18,460 packets for antiepileptics, 27,198 packets for anti-depressants, 4,802 packets for anti-psychotics, and 2,504 boxes for anti-migraines.
After light cannabis became readily available at retail shops, the average number of dispensed pharmaceuticals dropped by approximately 1.6 percent. Prescriptions for drugs typically used to treat anxiety and psychosis—conditions for which CBD has been found to impact—decreased the most.
"This is intuitively explained by the relaxant properties of CBD, which is often used to treat sleep disorders," the study states. "Moreover, the large coefficient we observe for sedatives and anxiolytics are also consistent with substitution stemming from self-assessment and self-medication, that is, the possibility to individually evaluate symptoms (i.e. anxiety and insomnia) and, consequently, to decide whether to take a pill."
Researchers also documented a small decrease in the average number of packets dispensed for anti-epileptics (-1.5%), anti-depressives (- 1.2%), opioids (-1.2%) and anti-migraines (approximately -1%) as well.
Ultimately, the study concludes that "even a mild form of liberalization may generate a significant spillover effect on the market for pharmaceuticals." As a result, the researchers encourage policymakers to consider regulating the light cannabis market more effectively and evaluate how hemp-derived CBD can be used medicinally.
Meanwhile in the U.S., Food and Drug Administration (FDA) officials are still trying to figure out how to regulate products containing CBD. It could take several years without congressional action, FDA's commissioner said recently.
FDA Is Taking Public Comments On CBD. Here's How To Make Your Voice Heard
Photo courtesy of Kimberly Lawson.
Illegal Marijuana Grows In Pacific Northwest Declined After Legalization, Study Finds
The discovery of illegal marijuana grow sites in national forests spanning Oregon and Washington declined after each state legalized recreational cannabis, a new study reports.
But while legalization appears to have been a driving factor for decreased illicit cultivation in Oregon, that doesn't seem to be the case in Washington. The difference, it seems, may have to do with the way each state wrote its marijuana laws.
"Given the decrease in abundance of marijuana grow sites in Oregon national forests…this study suggests that liberalized marijuana policies in Oregon have contributed to a decrease in ecological damage in national forests resulting from illegal marijuana cultivation," the authors wrote.
Previous studies have already identified certain benefits from legalization, including those impacting health and the economy. In the new investigation, researchers from Central European University in Hungary were interested in looking at whether legal access to marijuana could also help the environment. Their study was published this month in the journal Ecological Economics.
"The data show a decrease in the number of discovered grow sites in national forests after the vote to legalize recreational cannabis in Washington and Oregon."
They focused on illegal grow sites within national forests because, as they explain it, these grows often result in "significant ecological impacts," including the removal of native vegetation, chemical pollution (such as the introduction of fertilizer or pesticides in the environment) and "opportunistic" poaching of wildlife. Illegal marijuana grows also threaten the safety of people who visit these public lands, as some sites may be run by "organized crime syndicates," the researchers wrote.
The commercial market for marijuana sales have been open in Washington and Oregon since 2014 and 2015, respectively. The two states are among what the Office of National Drug Control Policy calls the "Marijuana Seven," or the top seven states where people grow cannabis illegally. Records show 245 illegal cultivation sites were discovered between 2004 to 2017 in the Pacific Northwest: The single largest site, found in Wallowa-Whitman National Forest, which covers parts of Oregon and Idaho, had 91,035 plants.
Officials discovered an average of 9.2 sites in Washington from 2004 to 2012, and 1.6 per year from 2013 to 2017 after legal cannabis was approved. In Oregon, the average number of sites discovered between 2004 to 2014 was 13 per year, and that dropped to 3.67 sites per year from 2015 to 2017.
A closer look at the data and other measures, however, suggests that legalization may not have played a significant role in the decline of illegal grows in Washington's national forests. Instead, the authors point to the annual number of law enforcement officers in the state as well as the comparatively low cost of illegal cannabis as contributing factors.
The difference, the authors write, may have to do with "state specific characteristics." For example, Washington has a 37 percent tax on the commercial sale of cannabis, while Oregon's tax rate is 17 percent.
"This difference in taxation may incentivize some consumers to return to the illicit market where the cost of cannabis may be cheaper, thus negating some of the beneficial effects legalization may be able to provide with regards to illegal production, as is seen in Oregon," the study states.
Another potentially important factor, though not addressed in the study, is that home cultivation of recreational marijuana is prohibited in Washington but allowed in Oregon..
"The results of this study suggest that for areas impacted by illegal cultivation of cannabis on public and protected lands, legalization may assist in decreasing the proliferation of this activity, and thereby serve within a broader ecological conservation strategy," the study authors write. "However, legalization policies must actively prioritize incentives and measures that discourage the continuation of illicit production for these beneficial effects to occur."
To further inform their work, researchers also asked the U.S. Forest Service to weigh in by answering a list of questions regarding illegal cannabis operations. Representatives with the Forest Service said they actually didn't believe legalization had impacted the number of illegal cultivation sites on public lands. Rather, they pointed to budget cuts contributing to their inability to actually go out and find these sites.
"Many state and local cooperators are reducing or even eliminating the resources that typically assist the Forest Service with counter marijuana cultivation operations," they told researchers. "These resources are now often committed to addressing regulatory concerns or crimes related to 'legal' growing activities on private lands."
The Forest Service also noted that it expects to see illegal marijuana grows on public lands as "a significant problem for many years."
Nonetheless, the researchers concluded that "legalization of recreational cannabis is found to contribute to a decline in illegal marijuana cultivation in Oregonian national forests" and that the policy change "has been instrumental in declining illegal marijuana production."
But the differing analysis of illegal grows in Washington underscores that "the way in which liberalized policies are enacted may be crucial in determining the end result."
Bipartisan Lawmakers Urge DEA To Approve More Marijuana Growers
Photo by Sam Doucette on Unsplash.