Federal Health Agency Releases Revised Drug Survey With New Data On Marijuana Product Preferences And CBD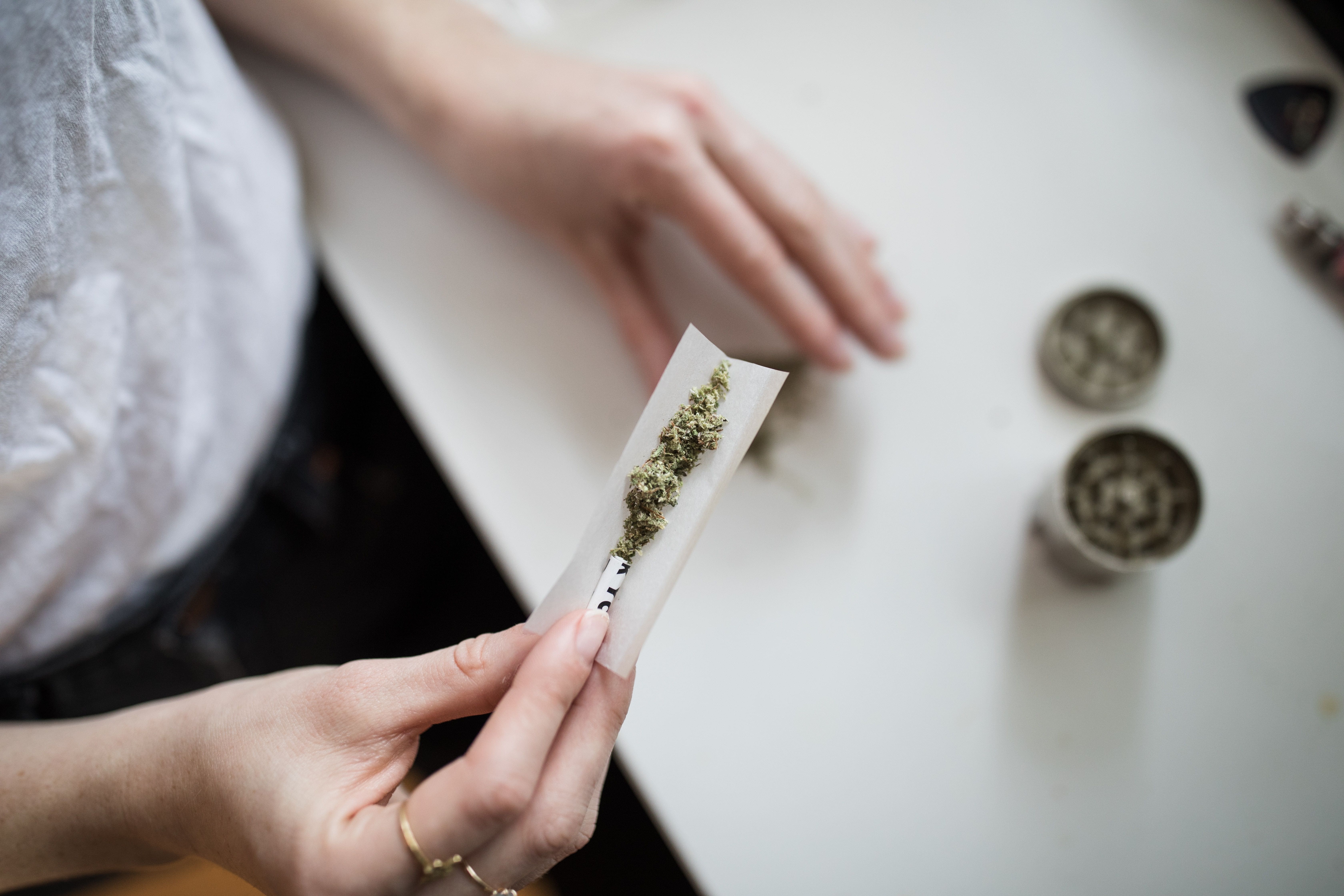 A top federal health agency has released its latest annual survey on drug use trends. And for this latest round, it made a series of notable changes to the national questionnaire's marijuana section that are meant to account for the evolving cannabis policy landscape—including new questions inquiring about modes of consumption such as vapes, edibles, dabs, lotions and CBD products.
The Substance Abuse and Mental Health Services Administration's (SAMHSA) 2022 National Survey on Drug Use and Health (NSDUH) that was released on Monday—shared on X (formerly Twitter) by U.S. Department Health and Human Services (HHS) Secretary Xavier Becerra at precisely 4:20pm ET—now contains updated data on cannabis use trends that distinguish between marijuana and hemp products, explore different modes of consumption and ask more detailed questions about frequency of use.
The National Survey on Drug Use and Health (NSDUH) has helped us to understand substance use and mental health in this nation for the last 50 years.

Short 🧵 on the report's findings and the need for the proper funding & commitment that @POTUS' supplemental request calls for 🔽

— Secretary Xavier Becerra (@SecBecerra) November 13, 2023
"The market information for marijuana section was revised to focus on purchases of marijuana or cannabis products rather than other ways in which people might have obtained these products," SAMHSA said in its overview. "This revision allowed for more accurate reporting of marijuana and cannabis purchases in states that have decriminalized or legalized marijuana."
Overall, the main crux of the survey showed that past-use cannabis trends held largely stable and didn't deviate significantly in 2022 compared to the prior year. There has been a slight uptick compared to 2019 and 2020 levels, however, which may be partly attributable to lessened social restrictions that were enforced during the height of the COVID-19 pandemic.
One of the most notable data points from the updated questionnaire concerns methods of consumption. Respondents were asked, for the first time, whether they used cannabis by smoking, vaping, dabbing, eating or drinking, administering sublingually, using lotions or creams, taking pills or some alternative method.
"Respondents could report that they used marijuana in more than one way in the past year or past month," SAMHSA said. "For example, respondents could report that they smoked marijuana and vaped it in the past year."
"The complete list of modes of marijuana in the survey questions include smoking; vaping; dabbing waxes, shatter, or concentrates; eating or drinking; putting drops, strips, lozenges, or sprays in their mouth or under their tongue; applying lotion, cream, or patches to their skin; or taking pills. Respondents were also given an opportunity to describe other ways that they may have used marijuana that do not appear on the list."
The survey found that, in 2022, the most common method of consumption in the past year among people 12 and older was smoking (78 precent), followed by eating or drinking infused products (47 percent), vaping (37 percent), dabbing (18 percent) and other (15 percent), which could refer to products like lotions, patches, pills and lozenges.
Marijuana remains the most commonly used federally illicit drug, with past-year use at 22 percent and past-month use at 15 percent among those 12 and older in 2022. That's up from 19 percent and 13.2 percent, respectively, in 2021.
The survey shows that 6.4 percent of teens aged 12-17 reported using marijuana in the past month for 2022, which is a slight increase from 6.1 percent the prior year, but it's still down from the 7.4 percent rate in 2019.
In general, the data shows that youth consumption has been relatively stable as more states have enacted adult-use legalization—a finding that advocates say reinforced the idea that establishing regulated markets that require ID for sales is an effective deterrent, despite claims of prohibitionists that reform would lead to a spike in underage use.
Still, Kevin Sabet of the prohibitionist organization Smart Approaches to Marijuana (SAM), however, asserted that the data shows "marijuana use skyrocketing among all ages."
To little fanfare, some devastating news out of @samhsa's NSDUH today, the country's benchmark dataset for drug use – marijuana use skyrocketing among all ages — massive jumps among 12-13-14-15 year olds. More tomorrow but for now: https://t.co/j2usUN9N98 pic.twitter.com/56Hbezk2Fu

— Kevin Sabet (@KevinSabet) November 14, 2023
"This is what billions in lobbying, marketing and product development buy—more users and more addiction," Sabet said in a press release. "The latest data from HHS makes clear what we've said all along, the normalization and industrialization of today's high potency THC drug products is bad for Americans of all ages, especially our next generation.
The revised survey also asked about the use of federally legal hemp-derived CBD products, and it showed that about 11 percent of people 12 and older reported past-month use of the non-intoxicating cannabinoid. This marks the first time that the NSDUH asked about CBD, so there's not a benchmark for comparison.
The secretary of HHS shared the new survey at 4:20pm ET on Monday—timing that seems to play into cannabis culture given both the symbolism of the number 420 within the community and Becerra's tendency of posting about marijuana news at that exact time.
"The National Survey on Drug Use and Health provides an annual snapshot of behavioral health nationwide," Becerra said in a press release. "This data informs knowledge, policy and action, and drives our shared commitment across government, healthcare, industry and community to offer resources and services to those in need."
The cannabis product additions to the survey also seem consistent with a broader theme across the federal government, with agencies increasingly incorporating more robust marijuana-related data into their work as state markets continue to emerge and evolve.
For instance, the U.S. Census Bureau recently released its first report on state-level cannabis tax revenue data following what the agency calls "a complete canvass of all state agencies" going back to July 2021.
Returning to underage marijuana use, the SAMHSA survey indicates a slight uptick for 2022, but the overall trend has been relatively stables amid the state-level legalization movement. That's consistent with a growing body of research on the topic.
For example, an analysis from the Centers for Disease Control and Prevention (CDC) that was released in May found that rates of current and lifetime cannabis use among high school students have continued to drop amid the legalization effort.
What was especially notable about the data is that it found high school student use was trending up from 2009-2013—before legal marijuana dispensaries started opening—but has been generally on the decline since then. The first state recreational legalization laws were approved by voters in 2012, with regulated retail sales beginning in 2014.
An American Medical Association (AMA) study published in September found "significant reductions" marijuana use by young adults following state-level legalization, although consumption did tick up slightly among young adults who claimed not to have ever tried marijuana prior to the policy change.
A separate federally funded study that was published in the American Journal of Preventive Medicine last year also found that state-level cannabis legalization is not associated with increased youth use.
The study demonstrated that "youth who spent more of their adolescence under legalization were no more or less likely to have used cannabis at age 15 years than adolescents who spent little or no time under legalization."
Yet another federally funded study from Michigan State University researchers that was published in the journal PLOS One last year found that "cannabis retail sales might be followed by the increased occurrence of cannabis onsets for older adults" in legal states, "but not for underage persons who cannot buy cannabis products in a retail outlet."
To that point, Colorado marijuana regulators announced last month that out of 285 underage sales checks conducted at state-licensed cannabis stores this year, there have been only four failures—a compliance rate of about 99 percent.
A study published last May in the Journal of Safety Research utilized underage operatives to determine how consistently California dispensaries abide by the law and require ID before proceeding with adult-use marijuana transactions. The analysis, based on visits to 90 shops across the state, showed 100 percent compliance.
In Oregon in 2017, 100 percent of marijuana stores passed an underage youth sales sting operation.
A recent Gallup poll, meanwhile, found that fully half of all American adults have tried marijuana at some point in their lives, with rates of active cannabis consumption surpassing that of tobacco. Broken down by age, 29 percent of those 18 to 34 say they currently smoke marijuana, though that's not necessarily representative of overall cannabis use because the survey only asked about smoking and not other forms of consumption.
Another Texas City Will See Marijuana Decriminalization On Ballot After Lubbock Lawmakers Reject Voter Initiative