Measure To Decriminalize Psychedelics Advances In Washington, D.C.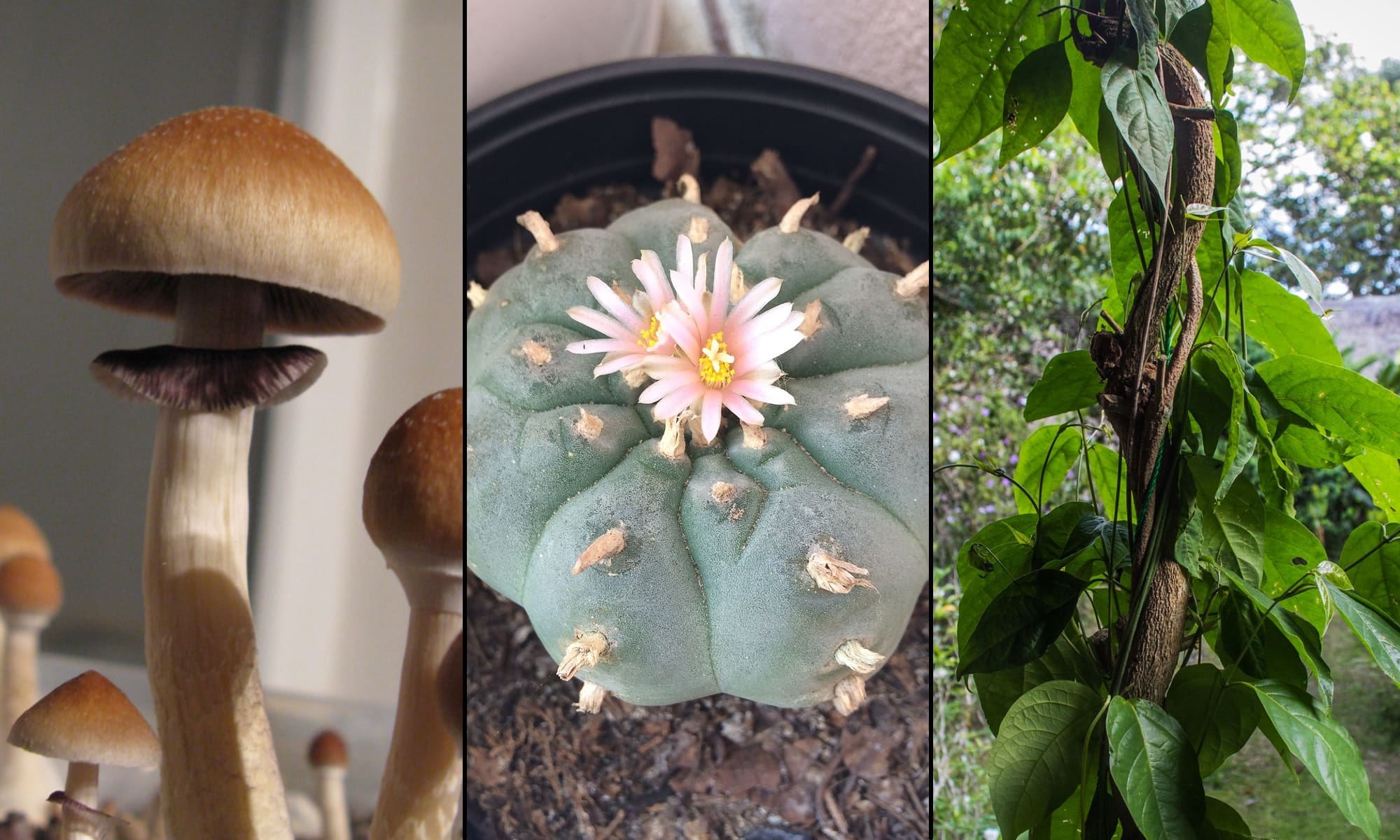 A measure to effectively decriminalize a wide range of psychedelics advanced in Washington, D.C. on Wednesday.
The proposed ballot initiative, which would make certain psychedelic plants and fungi such as psilocybin mushrooms and ayahuasca among the lowest local law enforcement priorities in the nation's capital, was given initial approval by the Board of Elections.
The body was tasked with determining whether the proposal is lawful and can proceed. Among the considerations was a congressional rider that prohibits the District from using local tax dollars to lower penalties for Schedule I drugs. But because the measure doesn't remove any penalties and simply deprioritizes enforcement, advocates argued that the city would not be in violation of the federal provision, and the board agreed.
We've overcome the first hurdle at the Board of elections to hold a vote on #Enthogens this November.
Thanks for lifting us up!#DecrimNature #Peyote #ayahuasca #iboga #SanPedro #psilocybin #RestoringOurRoots #plantmedicine #legalizeit #magicmushrooms

Photo by @flugennock pic.twitter.com/FzC6KSYRjS

— DecrimNatureDC (@DecrimNatureDC) February 5, 2020
The next step is for the board the approve a short title and summary statement, after which point it will hold another meeting to get public input. Following that, the official language will be published in the D.C. Register and a 10-day challenge period will be opened, after which point the board will hold another meeting to give final approval to the language. Then, the campaign behind the ballot initiative, Decriminalize Nature D.C., will be able to begin collecting signatures. Organizers must gather roughly 25,000 valid signatures from voters within 180 days in order to qualify for the November ballot.
At the Board of Elections hearing on Wednesday, members heard testimony from numerous reform advocates, including Decriminalize Nature D.C. spokesperson Melissa Lavasani, Veterans of War founder Wyly Gray and Heroic Hearts Project founder Jesse Gould.
It's time for the Proposer of the Initiative to give her testimony! #DecrimNature pic.twitter.com/i3luGwB852

— DecrimNatureDC (@DecrimNatureDC) February 5, 2020
"Decriminalization can only bring safety and knowledge around the therapeutic use of substances that are already widely available," Gould said in a letter sent to the board ahead of the meeting. "It will allow therapist to speak candidly to clients, researchers and students to pursue areas of study without fear of retribution, and an overall more educated society."
"By bringing this topic into the light we can honestly discuss all potentials for safe use and also protect against abuse," he said.
The chair of the board said that the decision to allow the measure to advance was a "really, really close call."
Initiative has been approved. "It was a really, really close call," chair says. Written decision within 20 days.

— Justin Wm. Moyer (@justinwmmoyer) February 5, 2020
Lavasni told Marijuana Moment in an interview last month that Decriminalize Nature D.C. is following a two-pronged approach to reform the city's psychedelics policy. The ballot initiative is partly an educational tool that activists hope will demonstrate to the District Council that there's public support to enact decriminalization through an act of local lawmakers, she said.
"It's kind of like, 'hey if you guys aren't going to do this, we're going to just pursue the ballot initiative and we're going to have a vote and it's going to pass,'" she said.
The district is one of a growing number of jurisdictions where activists are working to decriminalize entheogenic substances. After Denver became the first city to decriminalize psilocybin mushrooms last year—which was followed by a unanimous Oakland City Council vote to make psychedelics among the lowest law enforcement priorities—the movement spread rapidly. Activists in more than 100 cities are pushing for decriminalization now, according to Decriminalize Nature.
Santa Cruz became the third city to pass a psychedelics decriminalization measure last month after a successful City Council vote.
Meanwhile, Oakland organizers are now planning to pursue a sales model for entheogenic substances. California activists are also collecting signatures to put psilocybin mushroom legalization on the state ballot.  And in Oregon, a campaign to legalize psilocybin for therapeutic use is underway.
The campaign in D.C. is getting some help from David Bronner of the wellness company Dr. Bronner's. Lavasni said that Bronner, who is involved in several psychedelics reform initiatives around the country, committed $100,000 to their effort.
Oakland Activists Unveil Plan To Legalize Sale Of Psychedelics This Year
This story has been updated to correct the approximate number of valid signatures that activists need to collect to qualify the measure for ballot access.
Photo elements courtesy of carlosemmaskype and Apollo.