Marijuana Helps Treat PTSD Symptoms But Federal Policy Impedes Science, VA Researcher Says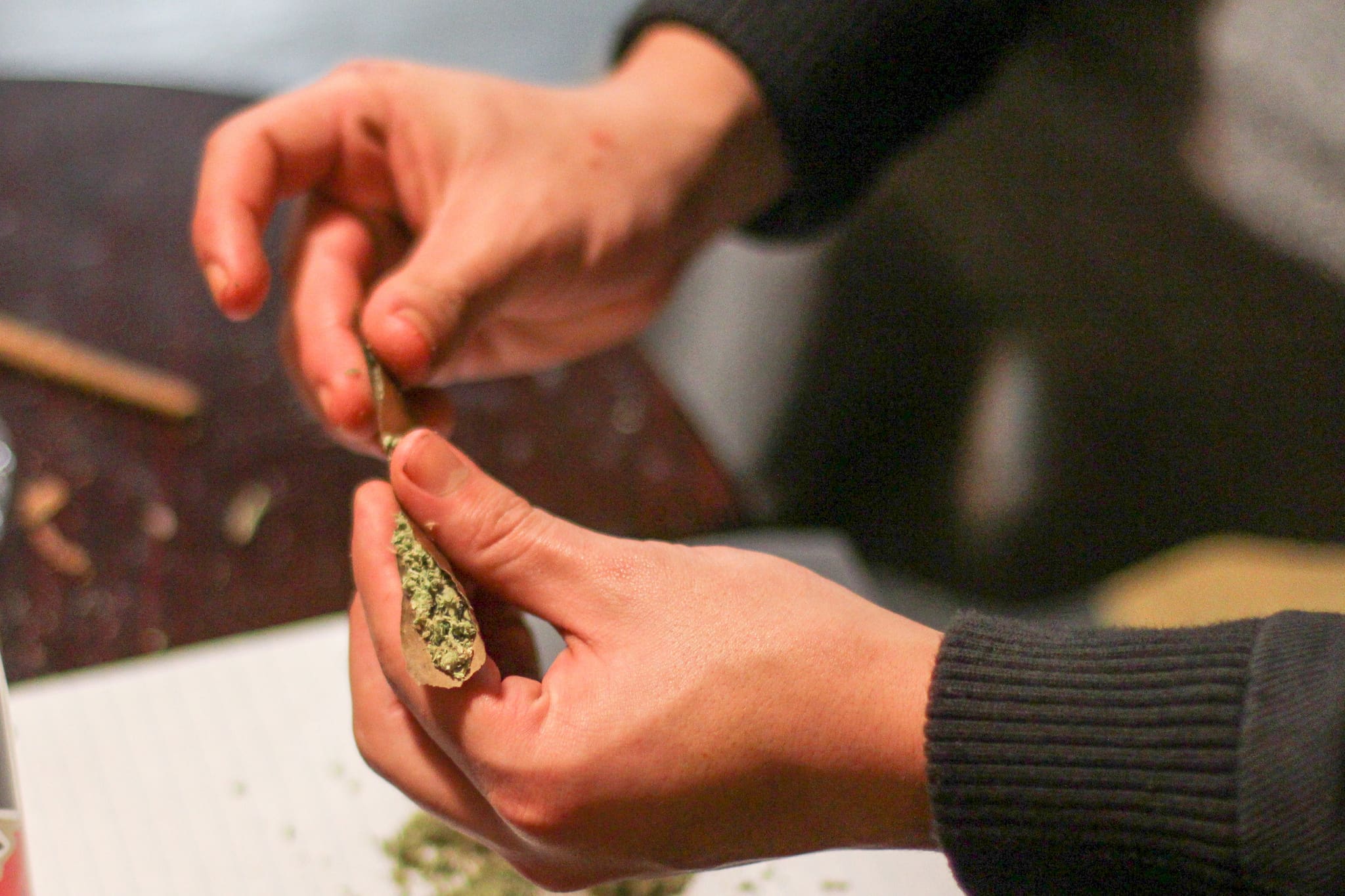 People with post-traumatic stress disorder (PTSD) who use marijuana experience fewer symptoms and recover more quickly compared to people who don't use cannabis, a U.S. Department of Veterans Affairs researcher said in a new podcast posted by the agency.
Hal Wortzel, a VA forensic neuropsychiatrist, talked about the findings of an observational study he conducted during the recent interview. He also discussed how the ongoing federal prohibition on marijuana has impeded essential research.
To learn how cannabis impacts PTSD, Wortzel's team tracked two groups over the course of several years: 75 people with the condition who said they use marijuana and 75 people with PTSD who don't consume cannabis. While there are limits to observational—rather than experimental—studies, he said the results provide further evidence that marijuana seems to have therapeutic benefits for certain populations.
An Observational Study of Cannabis and PTSD https://t.co/YcNZFo2EP7

— RockyMountain MIRECC (@RMIRECC) December 5, 2021
Specifically, people who said they use marijuana reported fewer "hyper arousal" symptoms—things like anxiously checking over one's shoulder or overreacting to loud sounds.
"Among persons using marijuana for PTSD, relative to the group that was not using marijuana, we saw those folks using marijuana products get a little bit better more quickly, and they were about two and a half times more likely over the course of the study year to no longer meet criteria for PTSD than those folks who were not using marijuana products," Wortzel said.
"That was a finding that appears to be predominantly driven by what we call the hyper arousal symptoms of PTSD," he said. "Those sorts of symptoms appear to be most responsive to marijuana, at least in this investigation."
Wortzel also told the podcast—which is produced by VA's Rocky Mountain Mental Illness Research Education and Clinical Center—that there should be a greater investment in controlled, experimental studies on marijuana's health impacts, but federal prohibition has impeded research.
"In the world of cannabis, because marijuana and marijuana products are still technically federally illegal, to do those kinds of experimental studies, you have to use basically the marijuana product that's been developed by the United States government for that purpose, which, of course, is not the the product that the vast majority of Americans are utilizing or purchasing in dispensaries like here in Colorado," he said.
Many researchers—including the head of the National Institute on Drug Abuse (NIDA)—have complained about the fact that scientists are currently dependent on cannabis grown from a single, federally authorized source at the University of Mississippi, with products that do not reflect what's available in commercial markets.
It's one of several marijuana research barrier identified in a report that NIDA recently submitted to Congress.
Because Wortzel's study was observational and didn't require the administration of marijuana in a controlled, clinical setting, however, its findings are unique in that participants using cannabis were obtaining it outside of the government's garden.
While the research found that the cannabis group did improve more quickly compared to the non-user group, it surprisingly didn't find that marijuana was associated with better sleep or other "functional outcomes and activity levels." That's despite the fact that, anecdotally, many people report improved sleep with cannabis.
The study author said they felt looking at those factors was "really important because symptoms matter—I mean, PTSD symptoms are unpleasant and a source of suffering for lots of people—but at the end of the day, in addition to sort of alleviating symptoms, we want to see people getting back into life, engaging in work or other sort of activities that are just as important for our overall well-being and emotional health."
While congressional lawmakers are working to advance legislation to end marijuana prohibition, VA officials have resisted even modest proposals meant to promote veteran access and clinical research into the medical value of cannabis.
One such research bill was approved by the House Veterans Affairs Committee last month, despite testimony from the department opposing the reform. VA's David Carroll told lawmakers that the legislation was overly prescriptive and argued that the department is already conducting robust research into marijuana.
Some had held out hope that the department would back the reform this session after the sponsor, Rep. Lou Correa (D-CA), said that he'd had a conversation with VA Secretary Denis McDonough about the issue of marijuana and veterans.
Meanwhile, a VA official said in September that the department is "very closely" following research into the potential therapeutic benefits of psychedelics like MDMA for military veterans with PTSD.
Rep. Dan Crenshaw (R-TX) recently attempted to insert into defense legislation an amendment to require the Department of Defense to conduct a clinical trial into the therapeutic benefits of psychedelics for military members with chronic pain and PTSD. But it was blocked from receiving a floor vote by the House Rules Committee.
Crenshaw, a veteran himself, also recently moderated a conversation with a top psychedelics reform advocate. The congressman said that a veteran's account of psychedelics therapy with MDMA "sounds amazing."
During joint hearings before House and Senate Veterans Affairs Committees in March, three veterans service organizations submitted written testimony backing a policy change to expand access to or increase research on medical cannabis, and one argued in favor of loosening restrictions to enable veterans to utilize psychedelics in their mental health treatment.
A federal commission tasked with developing recommendations to improve mental health treatment for military veterans determined in a report early last year that Congress and the executive branch should promote research into the therapeutic potential of marijuana and psychedelics such as psilocybin mushrooms and MDMA.
Separately, a bipartisan coalition of congressional lawmakers said in a recent letter to McDonough that the department must urgently institute a policy change to ensure that military veterans can access cannabis for therapeutic use.
The letter comes weeks after McDonough participated in a Veterans Day Q&A where he said that VA officials are "looking at" the possibility of an internal policy change and have discussed it with the White House and Department of Justice. The secretary also talked about being personally moved by stories from veterans who've found relief using medical marijuana.
Nebraska Governor Partners With Prohibitionist Group On Ad Opposing Medical Marijuana
Photo courtesy of Martin Alonso.