VA Secretary 'Looking At' Medical Marijuana Policy Change Following 'Profound' Discussion With Veteran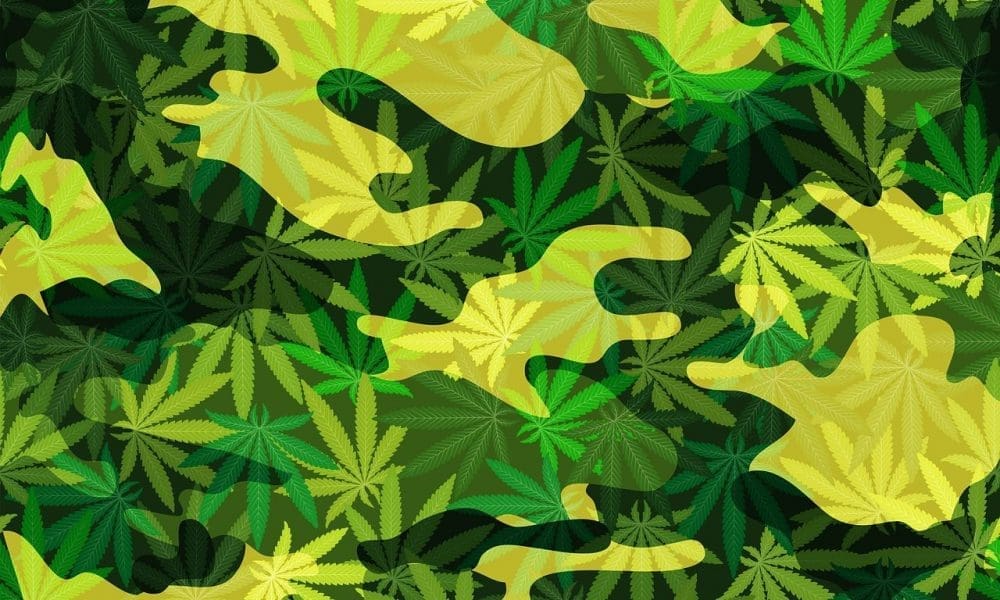 The head of the U.S. Department of Veterans Affairs (VA) says that while current federal marijuana laws have prevented the department's physicians from recommending medical cannabis to military veterans, officials are "looking at" the possibility of an internal policy change and have discussed it with the White House.
VA Secretary Denis McDonough was asked a wide range of questions as part of a Veterans Day Q&A earlier this month. He also talked about being personally moved by stories from veterans who've found relief using medical marijuana.
A Marine Corps veteran submitted a question about whether the department will ever provide medical marijuana access, saying there are many within his community who would benefit from cannabis over pharmaceuticals for the treatment of conditions like pain and post-traumatic stress disorder.
McDonough responded by sharing an anecdote about being approached by a veteran who told him that he was only alive because of his service dog and cannabis. "And it was very profound," McDonough said.
But despite the volumes of personal stories of veterans who've benefited from marijuana—as well as the research showing that cannabis can be an effective treatment option for conditions that commonly afflict the community—the secretary said that VA "limited in what we can do related to cannabis and medical marijuana by the classification of marijuana as a particular narcotic under the Controlled Substances Act."
"We're trying to explore what more we can do," he said. "And I've talked to our friends in the rest of the federal government, including the Department of Justice, on what we can do on this, and with the White House."
McDonough said that while he has his own "views" on marijuana, "my personal views are not that important, especially when I hear the testaments from so many of our veterans."
But he said that doesn't mean he's in a position at this point to give VA doctors the go-ahead to make cannabis recommendations.
"Right now under current law and current policy, we cannot be in a position to get those [medical marijuana] cards to veterans," the secretary said. "In order to get to a point where we would give those cards, we're going to need both a change of policy, which I'm looking at, as well as a change in law."
While congressional lawmakers are working to advance legislation to end marijuana prohibition, however, McDonough's department has resisted even modest proposals meant to promote veteran access and clinical research into the medical value of cannabis.
One such research bill was approved by the House Veterans Affairs Committee earlier this month, despite testimony from the department opposing the reform. VA's David Carroll told lawmakers that the legislation was overly prescriptive and argued that the department is already conducting robust research into marijuana.
Some had held out hope that VA would back the reform this session after the sponsor, Rep. Lou Correa (D-CA), said that he'd had a conversation with McDonough about the issue of marijuana and veterans.
On the Senate side, a coalition of lawmakers recently filed an amendment to the National Defense Authorization Act (NDAA) that would federally legalize medical cannabis for military veterans who comply with a state program where they live. VA doctors would also be explicitly allowed to issue marijuana recommendations.
McDonough didn't get into specific legislative proposals during the Q&A, but he did conclude by sympathizing with veterans who are seeking an alternative to prescription drugs.
"Let's make sure that we're addressing the range of options that our veterans know can work for them without falling into the trap on pharmaceuticals," he said.
Majority Of Texas Republicans Back Marijuana Legalization, Poll Finds