Nebraska Governor Partners With Prohibitionist Group On Ad Opposing Medical Marijuana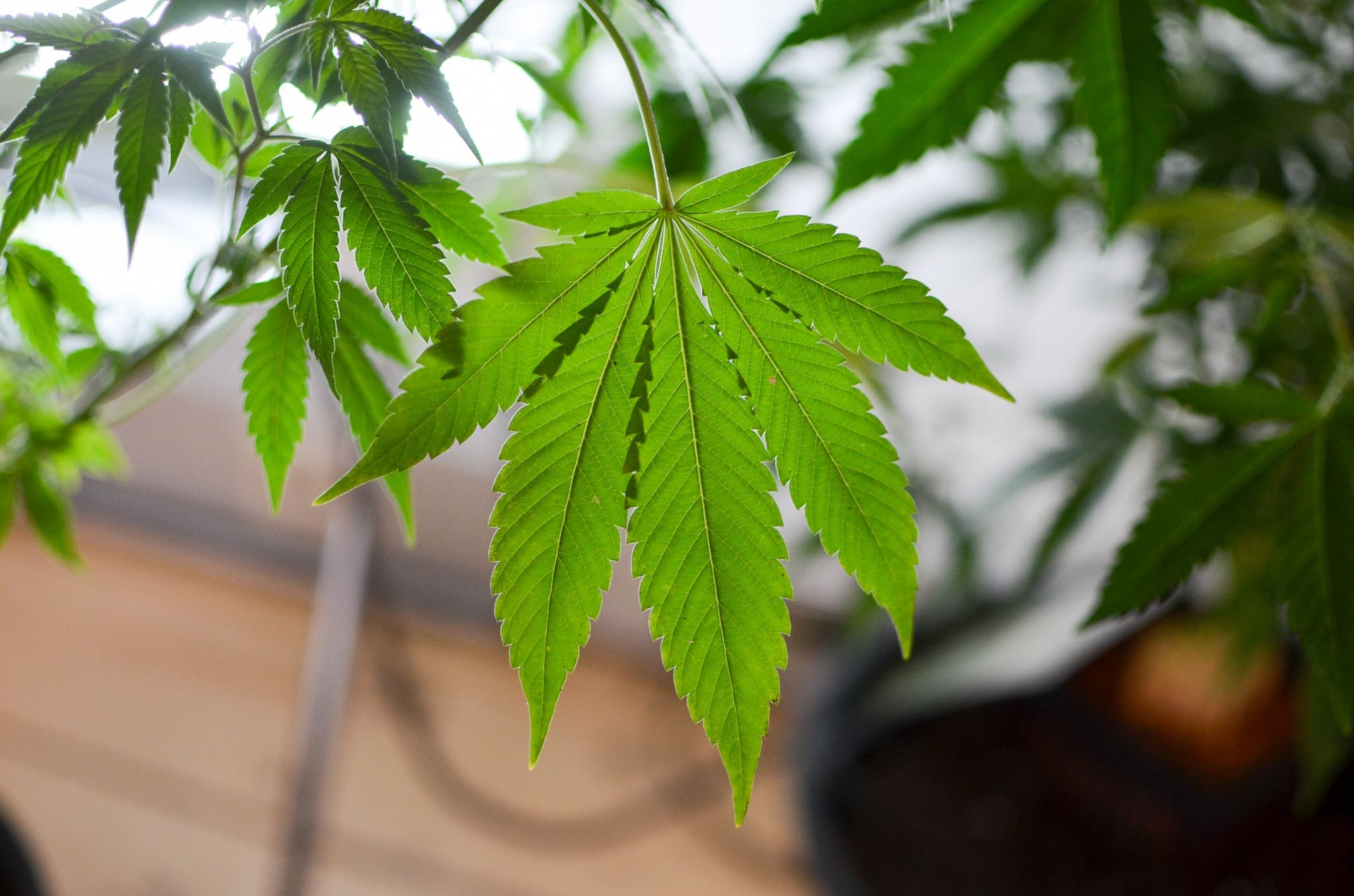 The Republican governor of Nebraska is partnering with a chapter of the nation's leading marijuana prohibitionist group to run ads urging residents to oppose cannabis reform in the state.
Gov. Pete Ricketts (R) was featured in a 30-second ad that was paid for by SAM Nebraska, an affiliate of Smart Approaches to Marijuana, and which began airing on local TV stations last week. He argues that marijuana doesn't have medical value and that the industry is using the issue as a Trojan horse to ultimately get adult-use legalization enacted.
This comes as pro-legalization advocates step up their reform push by circulating a pair of medical cannabis reform initiatives that they hope to put before voters on the 2022 ballot. Nebraskans for Medical Marijuana has until July to collect 87,000 valid signatures to qualify each of their complementary measures.
Ricketts apparently wants to get ahead of the issue.
"The only difference between medical marijuana and recreational marijuana is word choice," the governor said in the new ad. "Doctors can't prescribe it and pharmacists can't provide it because it's not medicine."
"Today the marijuana industry has set its sights on Nebraska. And the real goal is the legalization of recreational marijuana across the state," he said. "We've seen what happens when progressive politics trump science and common sense. That can't happen. It's up to us to protect our kids and defend our communities. Big Marijuana's way is the wrong way for Nebraska."
While the ad ignores the political reality that there's strong bipartisan support for medical cannabis, the governor's talking points are at least more tempered than his remarks in May, when he said marijuana "is a dangerous drug that will impact our kids" and "if you legalize marijuana, you're gonna kill your kids."
State Sen. Adam Morfeld (D), a cochair of the pro-reform group Nebraskans for Medical Marijuana, blasted Ricketts for "running $500,000 in anti medical marijuana ads across the state," tweeting that he supposes the governor is taking steps to make the 2022 election "be a referendum on marijuana."
Quick google search results on Pete: pic.twitter.com/MCM5HN20vr

— State Senator Adam Morfeld (@Adam_Morfeld) December 5, 2021
Morfeld told Marijuana Moment that "no amount of money will change the fact that over 70 percent of Nebraskans from across the political spectrum support the legalization of medical marijuana."
I suppose he is setting up the 2022 General Election is going to be a referendum on marijuana.

— State Senator Adam Morfeld (@Adam_Morfeld) December 5, 2021
Sen. Anna Wishart (D), who is also cochair of the group, said in a statement that there's "no amount of negative advertising or dark money spent in opposition to our campaign that outweighs the grassroots support of this issue from Nebraskans across our state who come from all walks of life and every political party."
"Those of you who care about this issue, keep your chins up; we will not stop our efforts until we have a safe, compassionate and common sense medical cannabis system in our state," she said. "Now let's go collect some signatures!"
SAM Executive Vice President Luke Niforatos confirmed to Marijuana Moment that the organization's Nebraska affiliate is spending in the six figures for the ad campaign, which also features two separate spots featuring medical and law enforcement professionals raising concerns about cannabis.
A political consulting company, making ad buys and the fcc files them in their "Political Files". But as long as you check the box on a NAB form, it's nananabooboo… doesn't count. pic.twitter.com/eAG2AwuGv2

— TimmyPowershell (@TimmySQL) December 5, 2021
Nebraskans for Medical Marijuana, which is behind the two reform ballot initiatives, sent an email blast to supporters about the new opposition ads.
"If these ads make you angry, they should. The content is dishonest and disrespectful to the families and grassroots patient advocates who are leading this movement for compassionate cannabis laws," they wrote. "It is clear that the anti-cannabis extremists—many from groups that exist outside of Nebraska—will stop at nothing to prevent us from creating a system of safe, legal access to medical cannabis.
The 2022 ballot effort isn't the first time that Nebraskans for Medical Marijuana has pushed for reform despite the governor's opposition.
Activists collected enough signatures to qualify a medical marijuana legalization measure for the 2020 ballot, but the state Supreme Court invalidated it, finding that the proposal violated the single-subject rule for citizen initiatives.
That's why the campaign deliberately chose to take a bifurcated approach this time around, with the complementary proposals to the reform to avoid such a legal challenge.
One of the statutory initiatives would establish legal protections for patients and doctors around cannabis, while the other would allow private companies to produce and sell medical marijuana products.
Lawmakers attempted to advance medical cannabis reform legislatively this year, but while the unicameral legislature debated a bill to legalize medical marijuana in May, it failed to advance past a filibuster because the body didn't have enough votes to overcome it.
Morfeld and Wishart announced last December that they would also work to put the question of legalizing marijuana for adult use before voters in 2022. But for now their focus appears to be on the medical cannabis effort.
For what it's worth, Nebraska's attorney general argued in an opinion in 2019 that efforts to legalize medical marijuana legislatively in the state would be preempted by federal law and "would be, therefore, unconstitutional."
Photo courtesy of Philip Steffan.