Marijuana Decriminalization Qualifies For Local Ohio Ballot, With Activists Working To Secure More Measures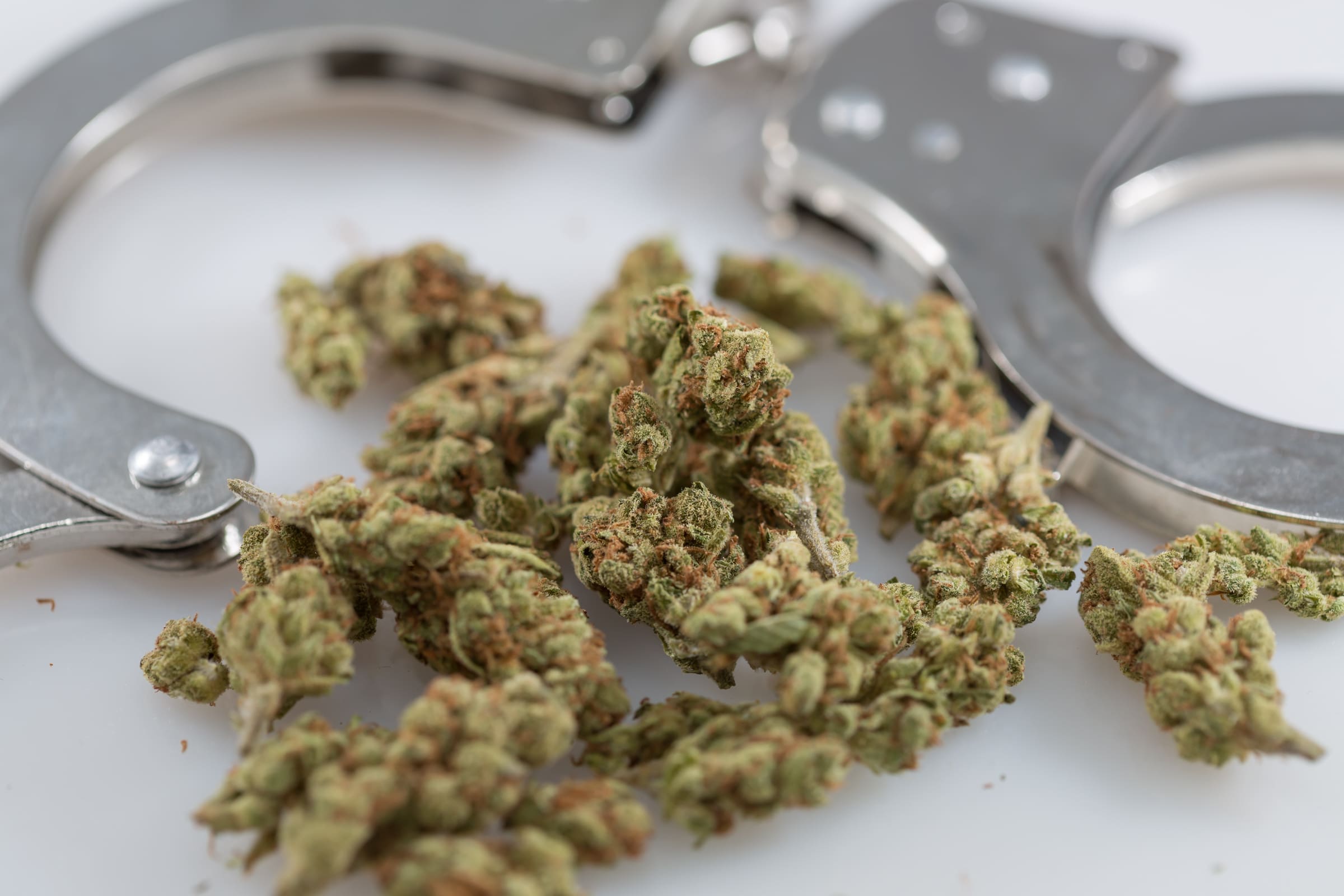 Ohio activists have qualified a measure to decriminalize marijuana to appear on a local 2021 ballot—the first of dozens of reform proposals that could go before voters this year as signature gathering efforts continue across the state.
The Hocking County Board of Elections certified on Wednesday that advocates had collected enough valid signatures to put the question of decriminalization before voters in Murray City. This is the latest development in a years-long grassroots push to enact the policy change at the local level while statewide efforts have stalled.
All told, 22 Ohio jurisdictions have adopted local statues so far that reduce the penalty for low-level cannabis possession from a misdemeanor punishable by jail time and a fine to the "lowest penalty allowed by state law."
NORML Appalachia of Ohio and the Sensible Movement Coalition (SMC) have spearheaded the Ohio decriminalization movement. Activists expect to see more reform measures validated by boards of elections across the state in the coming days and weeks.
Signatures for an initiative in McArthur have been turned in and are expected to be validated soon.
Decriminalization efforts are also underway in Bellefontaine, Belmont, Bethesda, Bloomingdale, Bridgeport, Brilliant, Brookside, Chippewa Lake, Flushing, Gloria Glens Park, Holloway, Huntsville, Kent, Lakeview, Laurelville, Morristown, Mt. Pleasant, New Lexington, New Straitsville, Powhatan Point, Rayland, Rushville, Russell's Point, Shadyside, St. Clairsville, Tarlton, Tiltonsville and Yorkville.
"The citizens have, through the use of a citizens' ballot initiative, decided it is time for a change," Don Keeney, executive director of NORML Appalachia of Ohio, told Marijuana Moment. "There two months left in this petition cycle so we plan to be very busy."
The 22 jurisdictions where the activists have had past successes include major cities like Dayton, Toledo, Athens, Cincinnati, Columbus and Cleveland—some of which passed voter-approved ballot measures, while others took action via city councils. Now advocates are aiming to more than double that total this year.
Reform groups had hoped to secure even more wins last year, but the coronavirus pandemic derailed many efforts. While four cities approved the policy change in 2020, advocates initially planned to target a total of 14 municipalities.
"Despite COVID-19 regulations, Sensible Movement Coalition and NORML Appalachia Ohio continue to educate local citizens about their right to home rule and sensible decrim," Jolie Moyer and Pricilla Harris, who work with both groups, said in a joint statement to Marijuana Moment.
In light of the coronavirus pandemic setbacks, advocates sued the state last year, asking that they be allowed to gather signatures electronically. But while a federal judge sided with them in a May 2020 ruling, the decision was overturned by an appeals court the next month.
Activists had also hoped to place a marijuana legalization initiative on the statewide ballot last year, but that effort also stalled as the COVID-19 outbreak and resulting public health restrictions made signature gathering all but impossible.
Louisiana Governor Says Cannabis Legalization 'Is Going To Happen'