Marijuana Compound CBD Shows Promise For Treating Cocaine And Meth Addiction, Study Suggests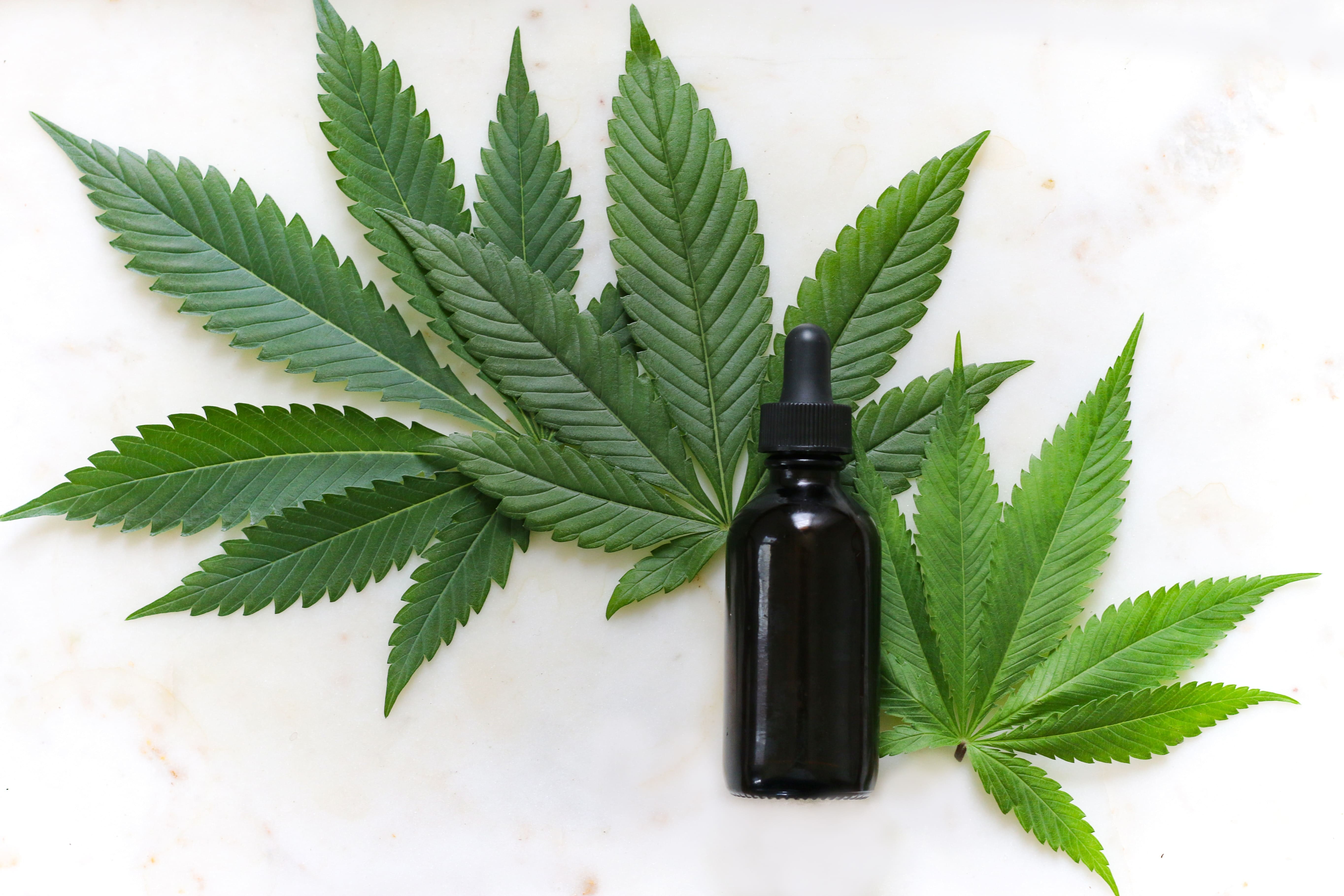 Previous studies have indicated that cannabidiol (CBD) has the potential to help people battling substance use disorders involving alcohol and opioids. Now, new research suggests that the non-intoxicating marijuana compound could also benefit those addicted to cocaine, amphetamine and methamphetamine.
Currently, there are no pharmaceutical treatment options for people dependent on cocaine and meth. Between 2015 and 2019, however, scientists ramped up their investigations into how CBD may impact addiction to these stimulants. Researchers at the University of Valencia and University of Zaragoza in Spain reviewed the current literature and determined that some preliminary studies suggest CBD is "a promising candidate" for these stimulant abuse disorders, though more research is necessary.
"A limited number of preclinical studies indicate that CBD could have therapeutic properties on cocaine and METH addiction and some preliminary data suggest that CBD may be beneficial in cocaine-crack addiction in humans," the study states. "CBD has shown promising results in reducing the inflammation and seizures induced by cocaine and in several preclinical models of addiction to amphetamine, cocaine and METH. Importantly, a brief treatment of CBD induces a long-lasting prevention of reinstatement of cocaine and METH seeking behaviours."
The review, published last week in the journal Molecules, reveals how limited the current research is and highlights the need for more preclinical and clinical trials involving CBD and stimulant addiction.
"CBD has reversed toxicity and seizures induced by cocaine."
Among the past research the authors reviewed, studies have found:
Mice that were given CBD prior to consuming cocaine seemed to be better protected against acute liver inflammation and damage, as well as cocaine-induced seizures.
Mice that received high doses of CBD were less motivated to continue self-administering cocaine and meth in order to maintain their pleasurable effects.
When given CBD transdermally and over an extended period of time (versus a lower dose during a short-term treatment), rodents were less likely to relapse after being sober for 14 days.
People who were addicted to crack cocaine used marijuana to help them deal with withdrawal symptoms such as craving, impulsivity and paranoia, while another observational study found no difference in craving among cocaine-dependent people who consumed cannabis and those who did not.
Currently, however, there is no clinical evidence that shows how CBD itself affects humans addicted to stimulants. Researchers did find one clinical trial currently in the works, but that study isn't expected to be completed until December.
"While preliminary, there is some preclinical evidence showing that treatment with CBD might promote resilience to developing cocaine and METH use disorders and might prevent relapse into drug use after a period of abstinence," the review authors wrote.
They also proposed a number of various mechanisms that may be at play. For example, the team theorized that CBD may block some of the rewarding effects the brain experiences when exposed to certain stimulants. They also pointed out that the therapeutic benefits of CBD may be the result of the way the compound interacts with various receptors, including those in the endocannabinoid system as well as serotonin receptors (which contribute to well-being).
Another possible reason for why the marijuana compound could prove to be effective against stimulant addiction, the review states, is its ability to minimize the cognitive and mental effects associated with substance abuse. For example, the results of one cited study found a "therapeutic potential (of CBD) to attenuate contextual memories associated with drugs of abuse and consequently to reduce the risk of relapse." Other studies showed that CBD is effective for dealing with anxiety and stress disorders, which are associated with drug addiction.
"Observational studies suggest that CBD may reduce problems related with crack-cocaine addiction, such as withdrawal symptoms, craving, impulsivity and paranoia."
How effective CBD may be for people dependent on cocaine and other stimulants may rely on a number of factors, the review's authors write, including the dose, how often it's taken and the type of substance a person is addicted to, among other things. Though "the effectiveness of CBD for treating addiction to psychostimulant drugs has not yet been proven," researchers say it should be "a priority of research to demonstrate the usefulness of CBD" as a potential treatment option for people who misuse stimulants.
Study Shows How Marijuana Component CBD Can Help People With Substance Use Disorders
Photo by Kimzy Nanney on Unsplash.