CBD Might Help You Cut Back On Drinking Alcohol And Reduce Its Damaging Effects, Study Says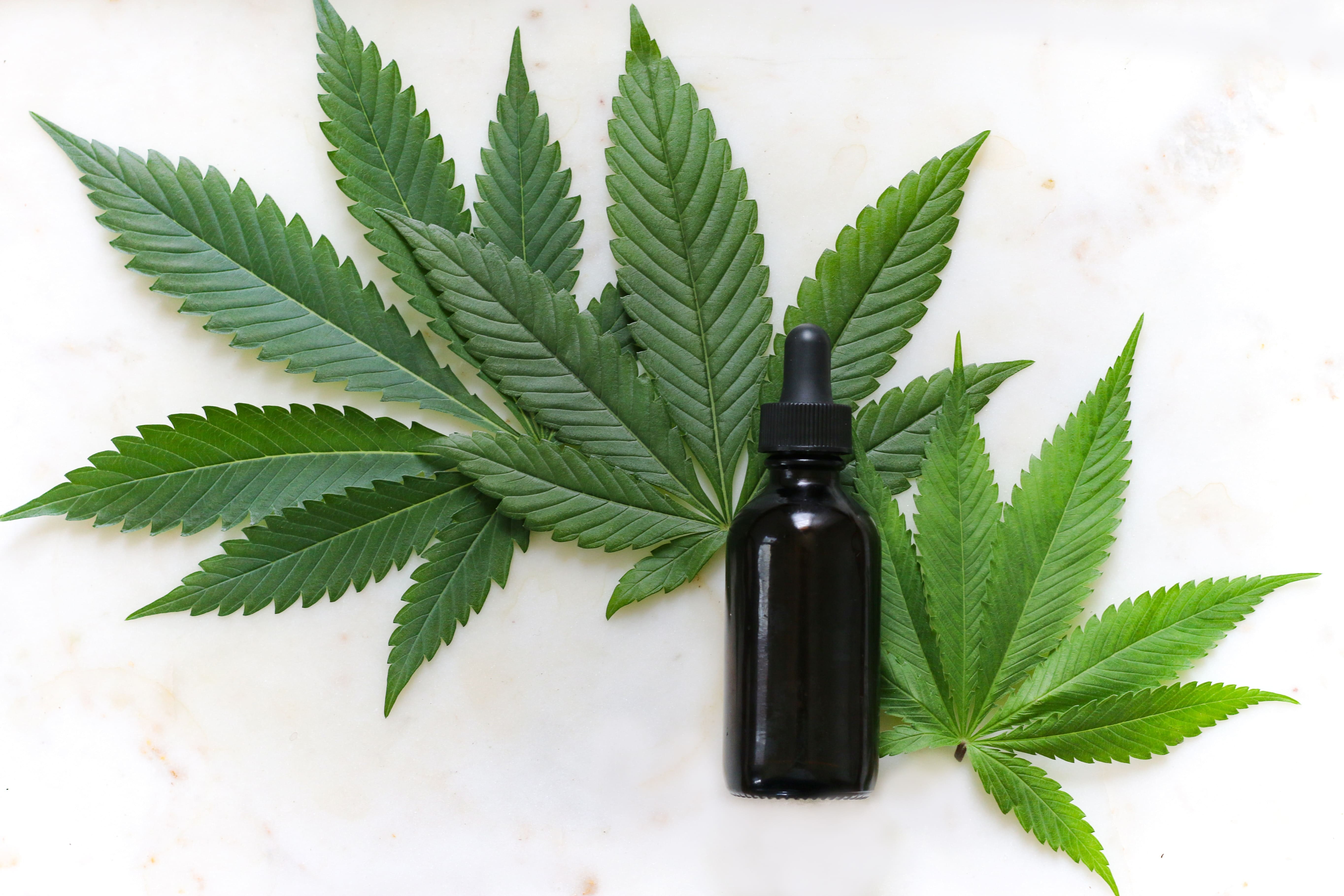 CBD, the widely available cannabinoid touted for various health benefits, may have the potential to help people with serious alcohol issues, according to a new review of current scientific evidence.
Not only does cannabidiol appear to "facilitate drinking reduction," the paper's authors write, but research also shows the compound "may provide idiosyncratic protection to the liver and brain, which could reduce the development and impact of alcohol-related liver disease and alcohol-related brain injury."
The review, which is awaiting publication in the journal Frontiers in Pharmacology, offers a comprehensive look at how promising the data is so far regarding the effectiveness of CBD on alcohol use disorders (AUD). The authors, however, also call for human clinical trials, of which none have been published to date, to "pave the way for testing new harm reduction approaches in AUD."
Researchers in France and Belgium reviewed 26 previous studies published between 1974 and June 2018 that explored the effects of CBD on animal subjects dosed with ethanol. They found several studies that showed CBD can reduce alcohol consumption. In one, for example, researchers discovered that mice administered CBD were less motivated to work (in this case, push a lever) for access to a liquid solution that included 8 percent of ethanol.
"Experimental studies converge to find that CBD reduces the overall level of alcohol drinking in animal models of AUD by reducing ethanol intake, motivation for ethanol, relapse, and by decreasing anxiety and impulsivity."
Other studies found that mice regularly dosed with the non-intoxicating marijuana compound were also less likely to relapse after they'd been weaned off alcohol, even when they were stressed.
Because of its impact on various aspects of the disease (including "intake, motivation, relapse, anxiety and impulsivity"), CBD "could have a significant action on drinking levels in human subjects with AUD" the review's authors write. They add, however, that it would be useful to have data using binge-drinking models and models that focus on long-term exposure to alcohol.
The review also highlighted evidence showing CBD could affect alcohol-related liver inflammation. In one study, researchers found that the livers of mice that'd been given the compound prior to being force-fed alcohol every 12 hours for five days were less damaged than those of mice not exposed to CBD.
"CBD seems to have valuable therapeutic properties for ethanol-induced liver damage, through multiple mechanisms," including the reduction of oxidative stress, inflammation control, and the death of certain cells responsible for large amounts of scar tissue, the authors write.
Finally, CBD may also offer added protection to specific areas in the brain susceptible to alcohol-related damage. In one study, the brains of rats who'd binged on alcohol and given CBD were found to have lost "significantly" fewer brain cells in the hippocampus and entorhinal cortex. In those rats, CBD acted as a "neuroprotective antioxidant," the review states. In another experiment, CBD also appeared to restore the neurological and cognitive functions of rats in acute liver failure.
"CBD has been found to reduce alcohol-related brain damage, preventing neuronal loss by its antioxidant and immunomodulatory properties."
The authors suggest these overall benefits of CBD regarding problematic alcohol use may be due to the "complex" way the cannabinoid interacts with CB2 receptors, which are located throughout the body.
Currently, the review states, the pharmaceuticals available to help people with AUD stop drinking are "insufficiently effective at a population level, and new therapeutic prospects are needed. Moreover, no drug for reducing alcohol-related harms, either on the brain or the liver, has ever been studied."
Plus, the authors conclude, "CBD could have many more positive effects in subjects with AUD, including antiepileptic, cardioprotective, anxiolytic, or analgesic ones. Human studies are thus crucially needed to explore the many prospects of CBD in AUD and related conditions."
Meanwhile, there's still time to submit public comments to the U.S. Food and Drug Administration on how the federal government should regulate CBD products, including supplements and foods. So far, hundreds of people have submitted information. The public comment period ends July 2.
FDA Is Taking Public Comments On CBD. Here's How To Make Your Voice Heard
Photo by Kimzy Nanney.
FDA And CDC Issue Warnings On Delta-8 THC Products Derived From Hemp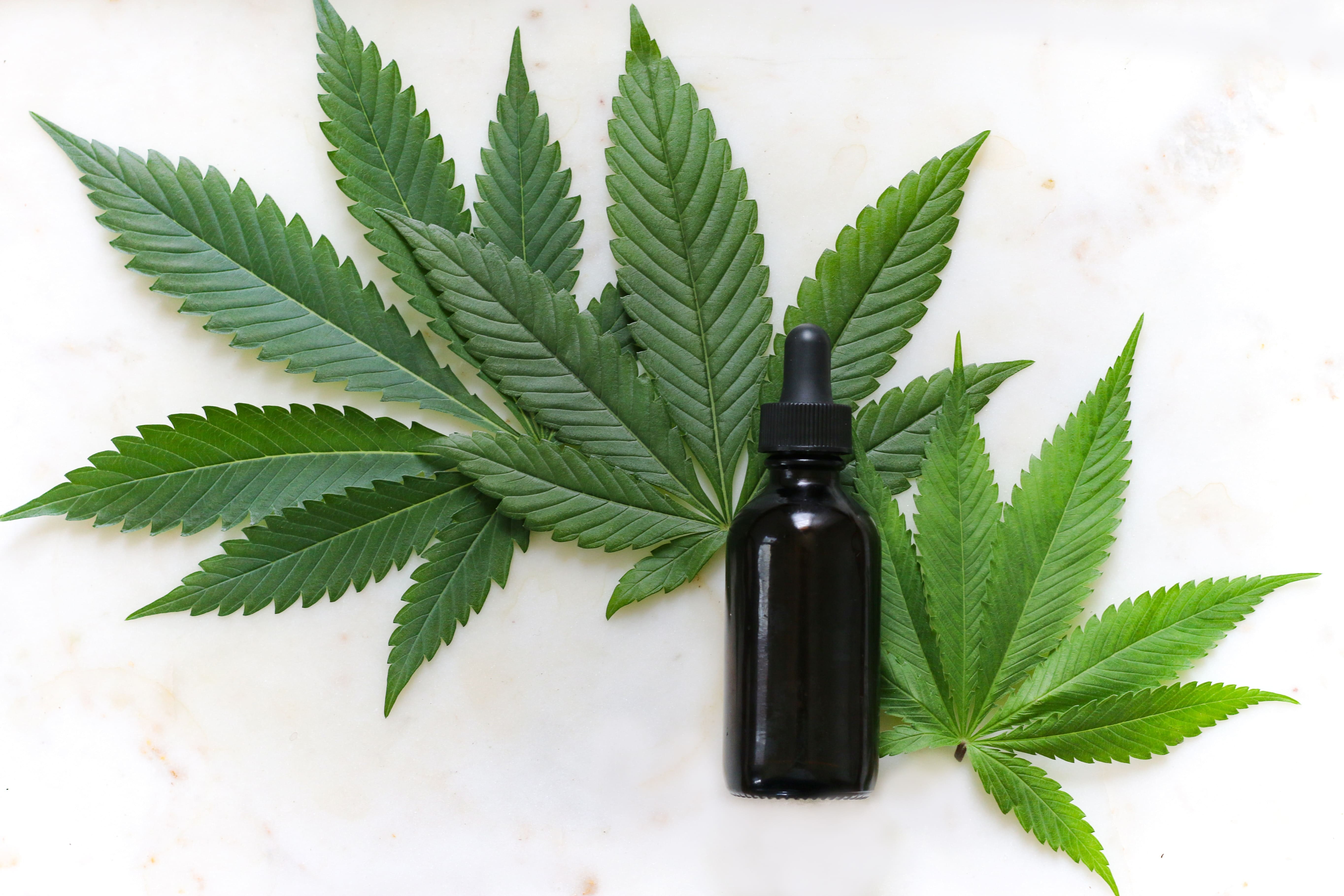 The Food and Drug Administration (FDA) and Centers for Disease Control and Prevention (CDC) on Tuesday issued warnings to consumers about the potential risks of the cannabinoid delta-8 THC, a psychoactive compound that has grown in popularity but exists in an especially grey regulatory space.
While lawmakers have specified that hemp is only federally legal if it contains no more than 0.3 percent delta-9 THC, the most commonly known and naturally occurring cannabinoid, there's generally a lack of rules governing delta-8 THC, which can be synthesized using CBD from legal hemp.
FDA and CDC have taken notice of the growing availability and demand for delta-8 THC, which is being sold in states regardless of whether they've legalized marijuana. And the agencies say they're seeing a significant uptick in reported adverse health effects from people who are using it.
New CDC Health Alert: Cannabis products containing delta-8 THC may have unclear & incomplete labeling, leaving consumers at risk. Learn more: https://t.co/dhlQs5DWOp#delta8 #THC pic.twitter.com/7UUsOzjWmk

— CDC Injury Center (@CDCInjury) September 14, 2021
"It is important for consumers to be aware that delta-8 THC products have not been evaluated or approved by the FDA for safe use in any context," FDA said. "They may be marketed in ways that put the public health at risk and should especially be kept out of reach of children and pets."
The agency said some delta-8 products are being labeled as "hemp," which could mislead consumers who are seeking non-intoxicating cannabinoids from the plant. And from December 2020 to July 2021, FDA said it has logged 22 adverse events reports from people who've experience symptoms such as "vomiting, hallucinations, trouble standing, and loss of consciousness."
"The FDA is also concerned that delta-8 THC products likely expose consumers to much higher levels of the substance than are naturally occurring in hemp cannabis raw extracts," it said. "Thus, historical use of cannabis cannot be relied upon in establishing a level of safety for these products in humans."
Read about @US_FDA's new information on Delta-8 THC and potential health risks associated with products containing the psychoactive substance. https://t.co/03oh2hcAEp

— ONDCP (@ONDCP) September 14, 2021
There are further concerns that the chemical process of synthesizing delta-8 THC from CBD could lead to contaminated products.
"The rise in delta-8 THC products in marijuana and hemp marketplaces has increased the availability of psychoactive cannabis products, even in states, territories, and tribal nations where non-medical adult cannabis use is not permitted under law," CDC said. "Variations in product content, manufacturing practices, labeling, and potential misunderstanding of the psychoactive properties of delta-8 THC may lead to unexpected effects among consumers."
Despite issuing the warnings, however, neither agency proposed banning the production or sale of the cannabinoid. CDC encouraged consumers to be aware of possible misleading labeling and said retailers should "provide information to consumers about the psychoactive qualities of delta-8 THC."
"Retailers selling cannabis products should report total THC content on product labeling, including ingredients like delta-8 THC that may be synthetically produced to create a psychoactive effect," it said.
State lawmakers and regulators are also aware of the increased consumer interest in delta-8 products and have taken various steps to either enact rules around, or outright ban, the cannabinoid. In Kentucky, for example, the state agriculture department banned the distribution of delta-8 THC, while Michigan put its Marijuana Regulatory Agency in control of the product and set an age limit of 21 for its use.
Paul Armentano, deputy director of NORML, told Marijuana Moment that the rise of delta-8 THC is a result of marijuana policy conflicts that have left gaps in access to traditional cannabis products.
"We share some of these agencies' concerns regarding the unregulated nature of these grey-market products. Of course, the artificial market demand for these products is largely an outgrowth of marijuana prohibition," he said. "Were whole-plant cannabis available legally, consumers would have little to no interest in experimenting with these unregulated imitations. But, absent widespread regulated access to cannabis, these unregulated producers and distributers are all too happy to fill this void."
New York's First Marijuana Retail License Applications Are Now Being Accepted By An Indian Tribe
Photo by Kimzy Nanney.
Top Federal Drug Official Discusses Rise In Psychedelics Use And The Need To Study Marijuana From Dispensaries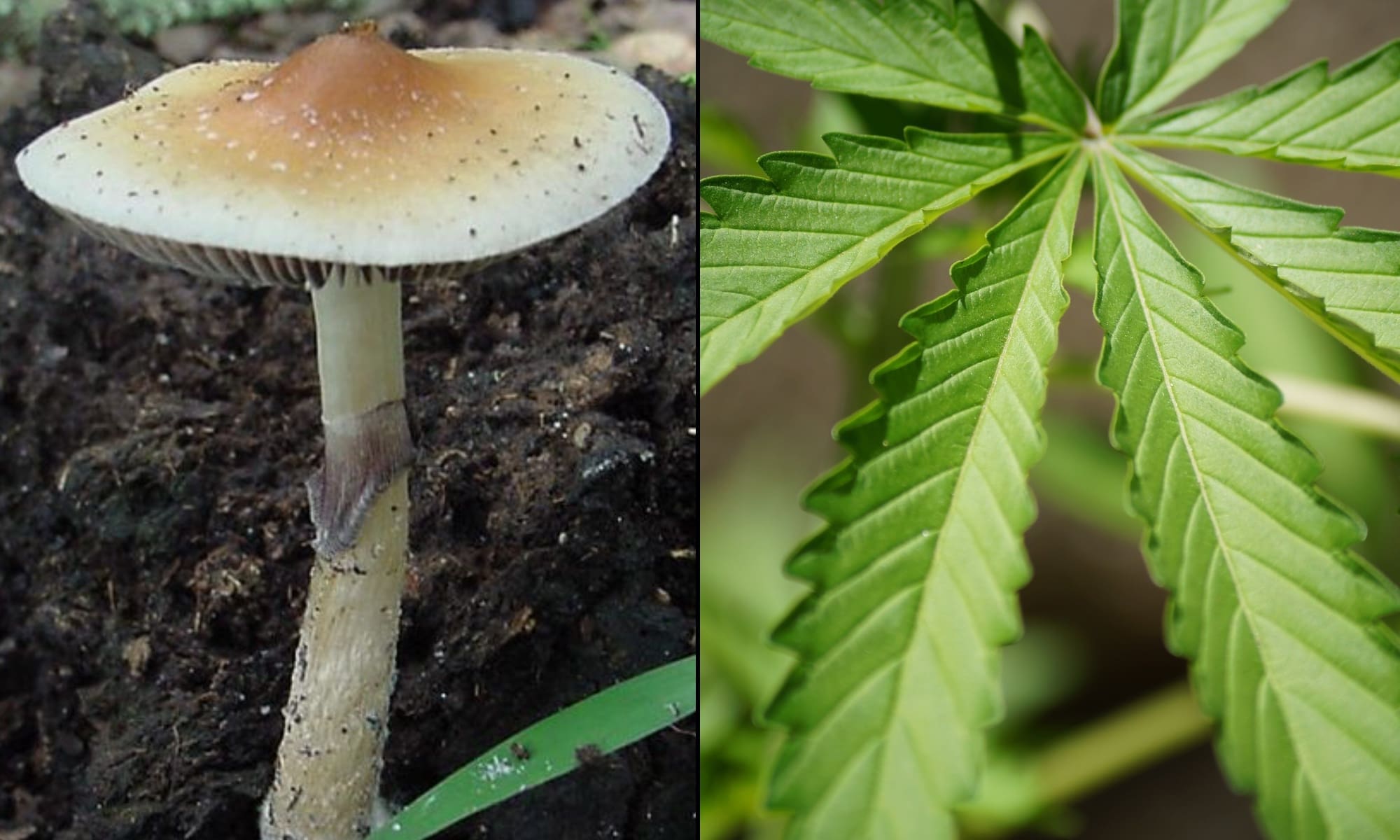 Studies demonstrating the therapeutic benefits of psychedelics could be leading more people to experiment with substances like psilocybin, a top federal drug official said in a new interview with Marijuana Moment. And when it comes to cannabis research, she said scientists should be allowed to investigate products from state-legal dispensaries instead of using only government-grown plants.
National Institute on Drug Abuse (NIDA) Director Nora Volkow also spoke in the Thursday interview about the need to decriminalize drug possession and her surprise that teen marijuana use has not increased as more states enact legalization.
Volkow, who closely monitors emerging drug trends, particularly among youth, also discussed a new federal survey reveling that fewer college-aged adults are drinking alcohol and are instead opting for psychedelics and cannabis.
Monitoring the Future (MTF), a long-term epidemiological study, is meant to highlight patterns of behavior for the use of legal and illicit drugs, and its latest iteration found that past-year use of psychedelics like psilocybin and LSD among college students nearly doubled from 2019 to 2020, from five to nine percent.
At the same time, past 30-day alcohol use for that group decreased from 62 percent in 2019 to 56 percent last year. Volkow said the coronavirus pandemic likely helps explain that trend, as young people tend to drink alcohol more in social settings, and the health crisis ground much social interaction to a halt. But what's to account for the abrupt change in behavior when it comes to psychedelics?
The survey itself doesn't speculate about the reason for the shift, but Volkow says the surge in research and early clinical trials showing signs that these substances hold significant therapeutic value is a factor. She said people "start to discover the potential that these drugs have," and they gravitate toward them.
Mainstream media outlets have started to take notice of the psychedelics research renaissance, feeding information to a larger audience that might be enticed by a substance that some studies show effectively addresses conditions like treatment-resistant depression, anxiety and post-traumatic stress disorder.
Volkow also said that she'd be "very surprised" if activist-led efforts to decriminalize or legalize certain psychedelics hasn't also contributed to the new trend. And the timing makes sense. Denver became the first city in the U.S. to decriminalize psilocybin mushrooms in May 2019—and that set off a wave of reform movements in cities across the U.S. that continue to gain traction and attention.
In other words, there's a newfound awareness within the general public that psychedelics are generally safe and potentially therapeutic and that laws criminalizing natural plants and fungi are loosening in various jurisdictions.
John Schulenberg, a University of Michigan research who is the principal investigator for MTF, told Marijuana Moment that he agrees with the director's assessment.
"I think that's what's going on here. That is a societal change in terms of the [perception of] danger and possible benefits," he said. "This is part of what's happening society—that there are perceptions of the drug's medicinal purposes, and science seems to be backing it up."
Marijuana use among college students also increased in 2020, with 44 percent of that demographic reporting past-year cannabis consumption. Volkow again pointed to the COVID-19 crisis as a possible explanation, but it's also the case that this has been a consistent trend for young adults in recent years.
But notably, that trend has not been observed among teens, with rates of past-year use for high school seniors remaining stable at 35 percent. It's yet another datapoint that supports what reform advocates have long been arguing: just because more states are legalizing marijuana, that doesn't mean more young people will start to use it. And in fact, having regulated markets that require proof of age can act as a deterrent.
In another recent interview, Volkow conceded that advocates were "right" that teen cannabis use wouldn't spike after legalization was enacted. But while that's encouraging, the official has been a consistent voice pushing for more and more research into marijuana, which is made all the more urgent amid the reform movement.
To that end, the director told Marijuana Moment that scientists have been unnecessarily limited in the source of cannabis they're permitted to study—and it makes sense to enact a policy change that expands their access to products available in state-legal markets.
"Since dispensaries are selling products that are supposedly very specific for certain characteristics—there is not any one plant—without access to that variety and diversity of plant products, researchers cannot advance that question," she said.
Volkow touched a wide range of drug policy issues in her conversation with Marijuana Moment. The interview below has been lightly edited for length and clarity.
Marijuana Moment: Looking at the 2020 MTF survey, do you have any thoughts on what might be driving the trend of increased use of psychedelics and marijuana among college students and the decrease in alcohol use at the same time?
Nora Volkow: Based on what we know, the first interpretation that I would make about why alcohol drinking has gone down pretty significantly—and particularly, alcohol drinking to intoxication and alcohol drinking in binging. And it's among this population, what this is basically telling us, is that young people drink together, they go to bars, they go to a party. And to the extent that in COVID, we've been basically isolated, the opportunities for them to be physically in those spaces have gone down. And ergo, drinking has gone down. Whereas marijuana is a more solitary type of drug taking. People use it to relax and to stone themselves out. There are kids that go together, they actually go and smoke together, but it's not the way that it is in alcohol, that social interaction.
MM: With respect to psychedelics specifically, do you feel like the activist-led push to reform laws governing substances like psilocybin over the past couple years has contributed to the increased use we're seeing in this survey?
NV: I would be very surprised if he doesn't influence it because that narrative actually has caught attention. These states are legalizing, so the media writes about it. And people start to discover the potential that these drugs have for therapeutics and the current trials that are ongoing. This takes on a momentum because the ideal world of having a drug that can cure things very dramatically. And there's always that feel, like a fairy tale, that tells you something that is very appealing, and you immediately embrace it. This is the way that our brain works, we embrace theories that are within what we would like to see, much more than those that we would reject. So yes, I do suspect that it is the case.
I was speaking to my sister yesterday, and she lives in Mexico. And we were discussing the notion and she says, 'Nora, I cannot go to museums, I cannot see my friends, my life has become very, very boring. And we need to live with this boring life.' And it's just occurred to me, that this is my older sister, and she's complaining that her life has become very boring because of the isolation. How do you compensate for these these exciting activities? Psychedelic drugs is one of them. And so in that respect, it's a very different drug from the others. It allows you to modify the perception of your environment. If you cannot go to a different environment, you can modify the way that that environment enters into your consciousness.
I think that those two components are facilitating the increase, because the increase was huge. It's almost double in a one-year period. It's a gigantic.
MM: The Drug Enforcement Administration (DEA) recently released updated quotas for the production of drugs for scientific use, and they greatly increased the allowed amounts for marijuana and psilocybin. Is that a sign that federal officials are seeing greater interest from researchers in investigating these substances? And if so, what are some of the areas you'd hope to see more research into?
NV: We've been working with the DEA and multiple agencies to try to actually address the challenges that have existed all along. Whether we approve or not, these drugs are being used. And if we don't have access to research that informs us on these drugs, first of all, we cannot comment on what are their effects, if they have negative effects. And the fact that a lot of places are claiming that they have therapeutic potential, it becomes very, very difficult to do research with them. So we are working with the DEA to try to figure out ways that can facilitate doing research and expanding knowledge.
I think that this is actually a response to that. And I'm very grateful that this is happening because it will make it easier for investigators to understand the nature of the problem, but also importantly, to be able to provide the treatment if in case they are needed—if someone intoxicates and has an untoward reaction, that we understand how to treat it. But also the possibility—I mean, again, that's why we do science—that some of these molecules, chemicals in these drugs, may have therapeutic benefits. If we don't do research, we'll never know.
MM: You've been a longtime critic of the monopoly on federally authorized marijuana production for studies. DEA also announced it will be approving additional manufacturers, but there are still some who feel strongly that scientists should have access to cannabis products available in state-legal markets. Where do you stand on that?
NV: I think it would be theoretically ideal to understand the actual products that people are consuming, as opposed to trying to understand it with a different compound—a different plant that will vary in terms of the contents of ingredients. And since the dispensaries are selling products that are supposedly very specific for certain characteristics, there is not any one plant so without access to that variety and diversity of plant products, researchers cannot advance that question. That's something, again, that DEA has to enable, but from the the scientific perspective it would be valuable.
MM: You often discuss the societal consequences of criminalizing drugs, particularly on communities of color that are disproportionately targeted. What do you think would be a superior, alternative model?
NV: I would use what we have learned from other places that have tackled the issue with positive outcomes, and I'm very specifically thinking of Portugal.
I'm not specifically thinking in terms of Portugal as it relates to legalization because, overall, my concern with legalization is that it promotes the growth of a market of a problem which actually is optimized to make people addicted. And that leads to very negative consequences. I'm very concerned about the process of legalization unless there is a very good regulation that ensures that there's not a profit that drives and jeopardizes the wellbeing of people. I'm very much against it. That's one of the aspects that I see—I mean, has been so very negative. We pay a huge price with tobacco. How many people died that should have died because of that greed of the industry that's selling these products?
But when I look at Portugal, what to me is very interesting is that they completely decriminalized—but what they've done in parallel is provide a treatment that is necessary. And that's what we have not done in the United States. So when you say, why would I like to see? Absolutely, I'd like to see decriminalization of the individual that is taking drugs. There is no justification to put them in jail or prison. And in fact, it jeopardizes their outcome. But instead provide them with treatment.
What we do [now] is we throw people in jail, we remove their access to insurance, if they have any through Medicaid, and then they are thrown out. We have no support for reentry. It's not surprising that leads to terrible outcomes.
MM: What steps can you, or NIDA, take to encourage lawmakers to enact a policy change to that end?
NV: We have a pretty large initiative, in part in partnership with the Arnold Foundation and the Justice Department, to do research that can help us develop strategies that provide alternatives.
MM: You said in a recent interview that advocates were ultimately "right" that state-level legalization wouldn't increase youth use despite your initial fears. Is there anything else that's surprised you about the impacts of the reform?
NV: Well, there are several issues that are concerning to me about what we're seeing. First of all, we're seeing that it has increased consumption across all ages other than teenagers. It has gone way up. And that includes pregnant women, so certainly that is very concerning. The other issue that is concerning to me, and we have keep an eye on it, is we're seeing very strong associations between marijuana exposure and suicidal behaviors. And that is concerning. We've seen it in men and women, with or without depression. So that is an aspect that will have to be actually aware of.
It was a surprising finding [that past-year teen use has remained stable]. We're also starting to see an increase in teenagers [who regularly use cannabis], not occasional use. It's the regular use that is going up, which is the most dangerous, the daily use. And again, this may reflect, as you think about it, the notion that while legalization does not per se affect the likelihood that teenagers may be able to get marijuana because it's widely available. The legalization, though, may have facilitated the ability to get marijuana right away. That is why we may be seeing this distinction.
We need to actually see what happens with those indicators because, right now amid the COVID pandemic, it's difficult to judge because teenagers are at home and what we see is parents may have, particularly those that stay at home, have greater supervision of those kids. So, taking drugs is going down. But on the other hand, kids whose parents are out there working, no supervision, this may lead to higher drug consumption. And that's sort of where we're seeing. But as it relates to overall regular marijuana, when we go back to whatever normal is, we will get a better idea if these trends keep going up or not.
Mayors Across The U.S. Push Biden And Congress To Legalize Marijuana With A Focus On Racial Equity
Image element courtesy of Kristie Gianopulos.
Marijuana Legalization Doesn't Lead To Increased Youth Use, American Medical Association Study Finds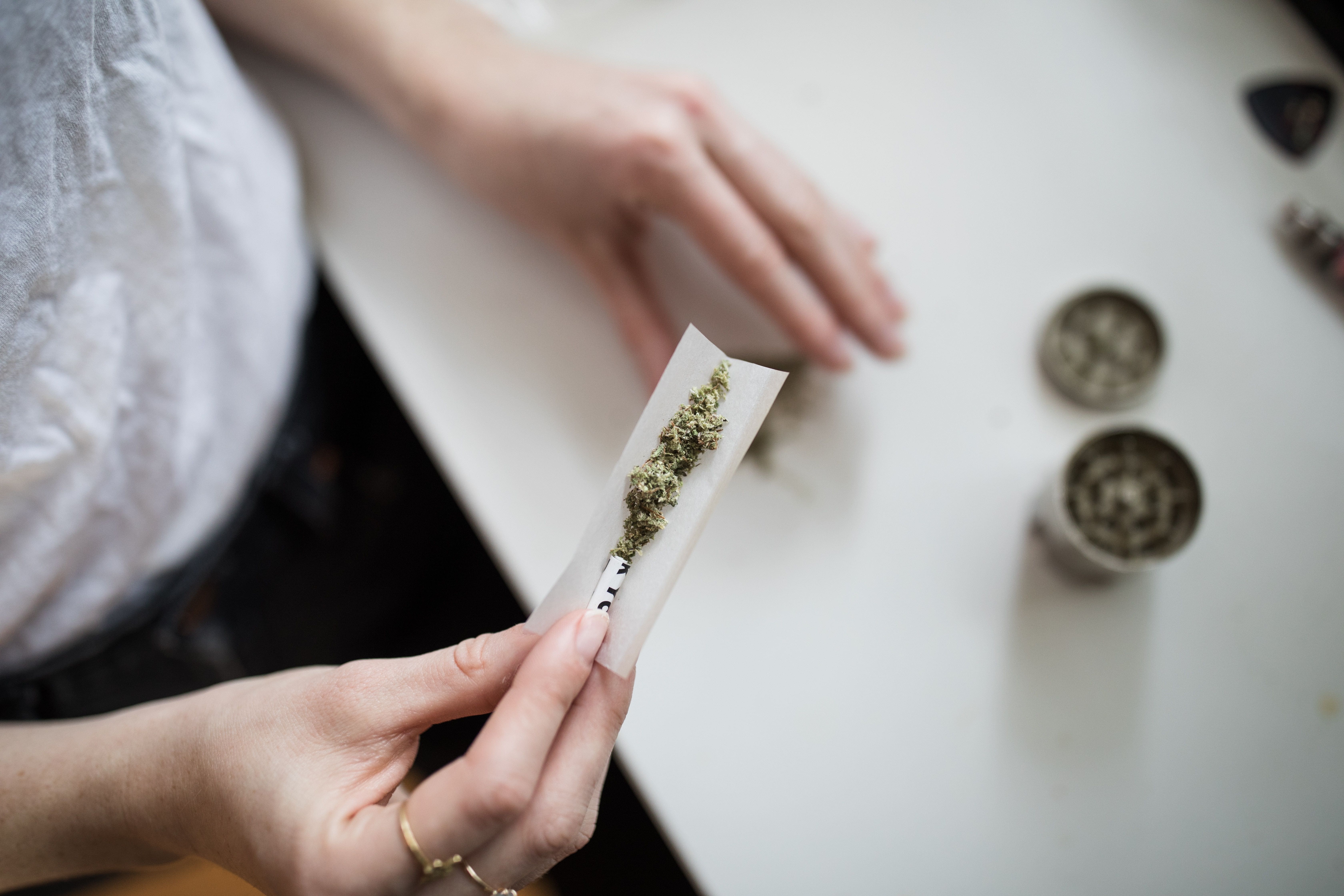 Youth marijuana use does not increase after states enact legalization for medical or recreational use, researchers concluded in a study published in a prominent scientific journal on Tuesday. The policy change instead has an overall impact on adolescent cannabis consumption that is "statistically indistinguishable from zero," they found.
In fact, it seems that establishing certain regulated cannabis models actually leads to lower marijuana use among adolescents under certain measures—a finding that directly conflicts with anti-legalization arguments that are commonly made by prohibitionists.
The analysis, published by the Journal of the American Medical Association, analyzed federal Youth Risk Behavior Survey data from 1993-2019 in 10 medical or adult-use states. It builds upon existing studies on the impact of cannabis reform on youth consumption that have reached similar conclusions.
Researchers determined that the adoption of recreational cannabis legalization "was not associated with current marijuana use or frequent marijuana use."
Further, "medical marijuana law (MML) adoption was associated with a 6% decrease in the odds of current marijuana use and a 7% decrease in the odds of frequent marijuana use."
The study, which received partial funding through a federal National Institutes of Health grant, also found that youth cannabis consumption decreased in states where recreational legalization had been in place for two years or more.
"Consistent with estimates from prior studies, there was little evidence that RMLs or MMLs encourage youth marijuana use," the researchers said. "As more post-legalization data become available, researchers will be able to draw firmer conclusions about the relationship between RMLs and adolescent marijuana use."
The study authors didn't attempt to explain why youth might not be using marijuana more frequently in states that have legalized, but it's a trend that doesn't surprise advocates who have long reasoned that permitting sales in a regulated environment would detract from the illicit market and minimize youth access.
"This study provides additional evidence that legalizing and regulating cannabis does not result in increased rates of use among teens," Matthew Schweich, deputy director of the Marijuana Policy Project, told Marijuana Moment. "In fact, it suggests that cannabis legalization laws might be decreasing teen use."
"That makes sense because legal cannabis businesses are required to strictly check the IDs of their customers," he said. "The unregulated market, which prohibitionists are effectively trying to sustain, lacks such protections."
National Institute on Drug Abuse (NIDA) Director Nora Volkow also conceded in a recent interview that legalization has not led to increased youth use despite her prior fears.
Volkow said on Drug Policy Alliance founder Ethan Nadelmann's podcast that she was "expecting the use of marijuana among adolescents would go up" when states moved to legalize cannabis, but admitted that "overall, it hasn't." It was reform advocates like Nadelmann who were "right" about the impact of the policy change on youth, she admitted.
A federal report released in May also challenged the prohibitionist narrative that state-level marijuana legalization leads to increased youth use.
The U.S. Department of Education's National Center for Education Statistics also analyzed youth surveys of high school students from 2009 to 2019 and concluded that there's been "no measurable difference" in the percentage of those in grades 9-12 who reported consuming cannabis at least once in the past 30 days.
In a separate, earlier analysis, the Centers for Disease Control and Prevention found that marijuana consumption among high school students declined during the peak years of state-legal recreational cannabis legalization.
There was "no change" in the rate of current cannabis use among high school students from 2009-2019, the survey found. When analyzed using a quadratic change model, however, lifetime marijuana consumption decreased during that period.
A federally funded Monitoring the Future report released late last year found that cannabis consumption among adolescents "did not significantly change in any of the three grades for lifetime use, past 12-month use, past 30-day use, and daily use from 2019-2020."
Another study released by Colorado officials last year showed that youth cannabis consumption in the state "has not significantly changed since legalization" in 2012, though methods of consumption are diversifying.
An official with the White House Office of National Drug Control Policy's National Marijuana Initiative went even further last year, admitting that, for reasons that are unclear, youth consumption of cannabis "is going down" in Colorado and other legalized states and that it's "a good thing" even if "we don't understand why."
Past studies looking at teen use rates after legalization have found declines in consumption or a similar lack of evidence indicating there's been an increase.
In 2019, for example, a study took data from Washington State and determined that declining youth marijuana consumption could be explained by replacing the illicit market with regulations or the "loss of novelty appeal among youths." Another study from last year showed declining youth cannabis consumption in legalized states but didn't suggest possible explanations.
Federal Courts In Two U.S. Territories Hosting Event On Marijuana Legalization's Tourism Impact