Marijuana Biz Lobbyist Testifies Against Home Cultivation But Is Reversed By Client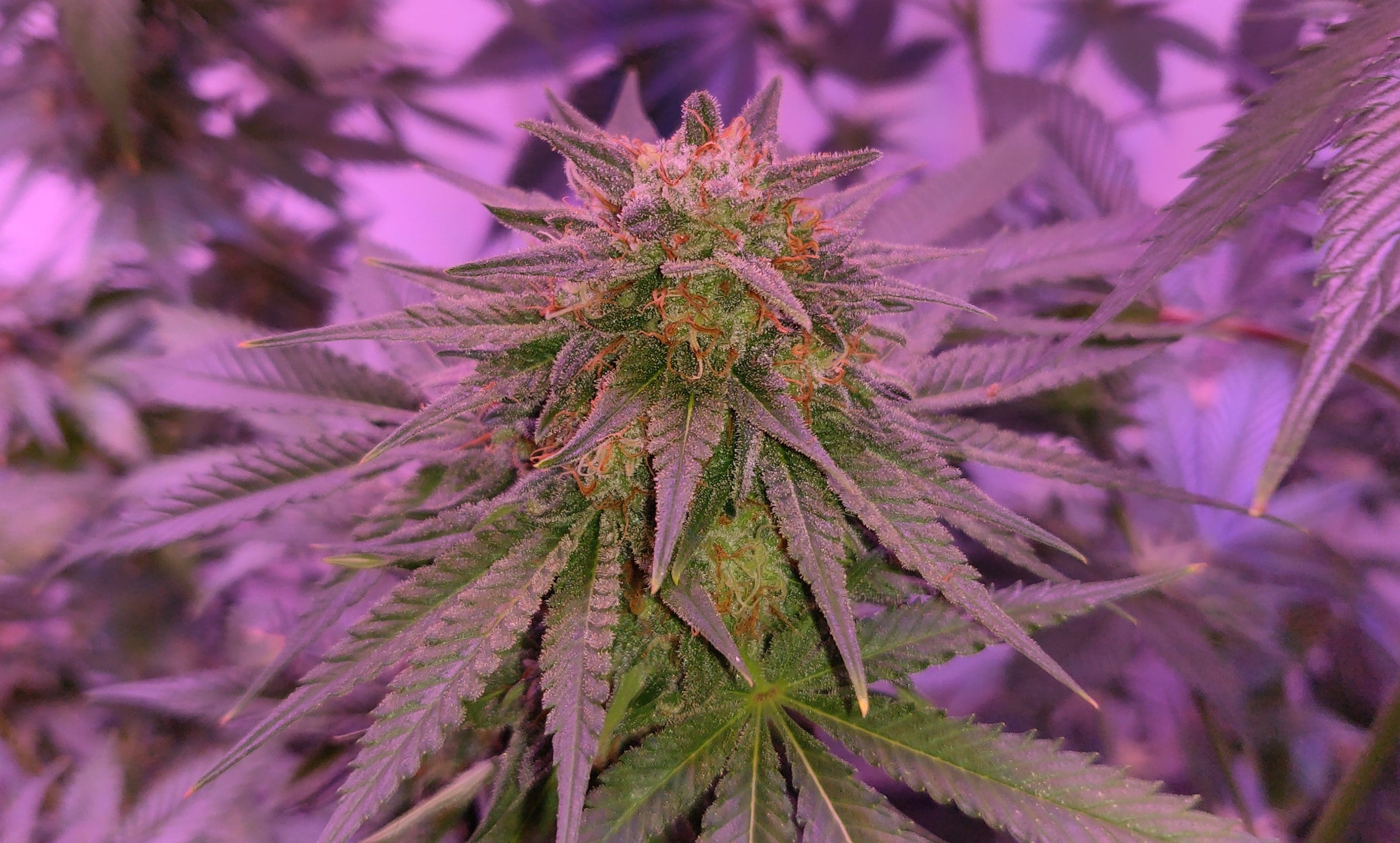 The question of whether individuals should be allowed grow their own marijuana in states where it is legal has created discord among those who otherwise agree on broad cannabis reform, with advocates working to expand access while certain companies take an opposing stance.
The latest example comes out of New Hampshire, where a lobbyist representing the medical marijuana dispensary Sanctuary ATC testified this week against a bill that would allow patients and caregivers to cultivate cannabis.
But after the testimony was delivered to the Senate Health and Human Services Committee on Tuesday, advocates sounded the alarm and the CEO of the company said it was all a big misunderstanding.
The lobbyist, Michael McLaughlin, argued before lawmakers that the legislation would drive up retail prices, pose health concerns and undermine New Hampshire's regulatory system.
Many patients and legalization advocates view a home grow option as a basic principle that should be permitted in all states where marijuana is legal. They see it as a civil liberties issue and a way to offer access to those who can't afford retail prices.
But Sanctuary, based in Plymouth, New Hampshire, didn't make that case when the company's hired lobbyist appeared before lawmakers this week.
Instead, McLaughlin told the panel members that the legislation, if enacted, would essentially represent a breach of an agreement that the government made with cannabis licensees, which invested significant capital into the medical cannabis program under the impression that patients wouldn't be allow to grow their own and would, therefore, have to spend their money at dispensaries.
New Hampshire lawmakers approved a medical marijuana in 2013, but the first dispensaries, including Sanctuary, didn't open until 2016.
"We have a therapeutic cannabis program that's a little under three years old, and the economics of the therapeutic cannabis centers is dramatic and millions of dollars have been invested," McLaughlin said. "The whole compact between the people who are licensed in the state is undermined immediately by putting home grown cannabis into the equation."
While the witness raised other concerns about ensuring quality control and enforcement standards for cannabis products, the financial matters received the greatest emphasis. He argued that three years wasn't enough time to get the return on investment needed to expand the company, and said prices on medicine would be increased if the bill passed.
"You're going to hear some poignant stories from patients who are using therapeutic cannabis, and we have great empathy for them, but if you look at what the state asked the three licensees to do, which is invest millions and millions of dollars in a program for New Hampshire citizens, you're now saying to them, 'Well, we've changed our mind.'"
But Sanctuary CEO Jason Sidman told Marijuana Moment that McLaughlin inadvertently misrepresented the company's position and that it actually supports the legislation. He said that there were certain amendments the company wanted to see—mostly concerning certain definitions included in the bill—but that he'd never even heard of arguments the lobbyist made about the economic impact of allowing home cultivation.
He also rejected the idea that permitting patients and caregivers to grow cannabis would drive up prices at dispensaries.
"At the end of the day, I believe that it's every patient's right to cultivate their own medicine should they choose," Sidman said. "I just think that there has to be—some of the definitions surrounding this bill really need to be clarified. And of course, again, that's just our opinion."
"I wish I was there yesterday, but all I can do now is just basically move forward, clarify Sanctuary's position and support the therapeutic cannabis program and our patients to the best of our ability," he said.
To correct the record, Sidman said he plans to submit a letter to the committee chairman and members to explain that Sanctuary does not oppose the legislation, which was approved by the full House earlier this month, and to clarify what changes to the bill the company does support.
"There could have been some possible miscommunications between our thoughts surrounding HB 364, and I think that this clarification will really clear that up," he said.
While it seems unusual that Sanctuary's lobbyist would visit the legislature and deliver both written and oral testimony without first running it by the company's chief executive, the alleged miscommunication could represent an unexpected opportunity for advocates. Sidman's letter, which he said he'd deliver by Thursday at latest, could ultimately bolster efforts to pass the home grow legislation.
"The public testimony offered on Tuesday by Sanctuary's lobbyist in opposition to HB 364 was very offensive to patients who feel strongly about being allowed to grow their own plants," Matt Simon, New England political director at the Marijuana Policy Project, told Marijuana Moment. "However, Sanctuary CEO Jason Sidman seems to be very sincere about helping to pass HB 364."
"For the sake of patients who cannot afford to continue waiting, I hope our efforts to persuade the Senate will be successful this year," he said. "Taking care of your own medical needs should not be a felony in the 'Live Free or Die' state."
Marijuana Moment reached out to McLaughlin for comment, but he did not respond by the time of publication.
Outside of this specific example, conflicts between advocates and industry interests are heating up. Legislatures across the country are seeing calls to go beyond simply legalizing a commercial cannabis market and also take steps to ensure that small businesses, people of color, women and others from communities disproportionately impacted by prohibition are not left in the dust as large companies take over the industry.
That's partly why there was widespread condemnation after Marijuana Moment reported last month that a New York-based medical marijuana business association advocated against home cultivation in a policy statement submitted to the office of Gov. Andrew Cuomo (D). The association, comprised of large companies like Vireo Health, Acreage, Columbia Care and, at the time, MedMen, did not directly indicate that their opposition was profit-driven, but advocates said they suspected money was at the bottom of the recommendation not to let people grow their own marijuana.
In New Hampshire, while the bill to allow home cultivation of medical cannabis advances through the legislature, lawmakers are also working to pass legislation to legalize marijuana for adult use after the full House, and then a key committee, approved the proposal.
You can read the home cultivation testimony from the Sanctuary lobbyist here:
Sanctuary ATC Testimony by Marijuana Moment on Scribd
You can read a letter from Sanctuary's CEO clarifying its position below:
Sanctuary ATC homegrow letter by Marijuana Moment on Scribd
Marijuana Companies Urged Governor To Ban Cannabis Home Cultivation, Document Shows
Photo courtesy of Mike Latimer.