Major Marijuana Coalition Forms To Coordinate Legalization Push, But Some Key Advocacy Players Aren't Involved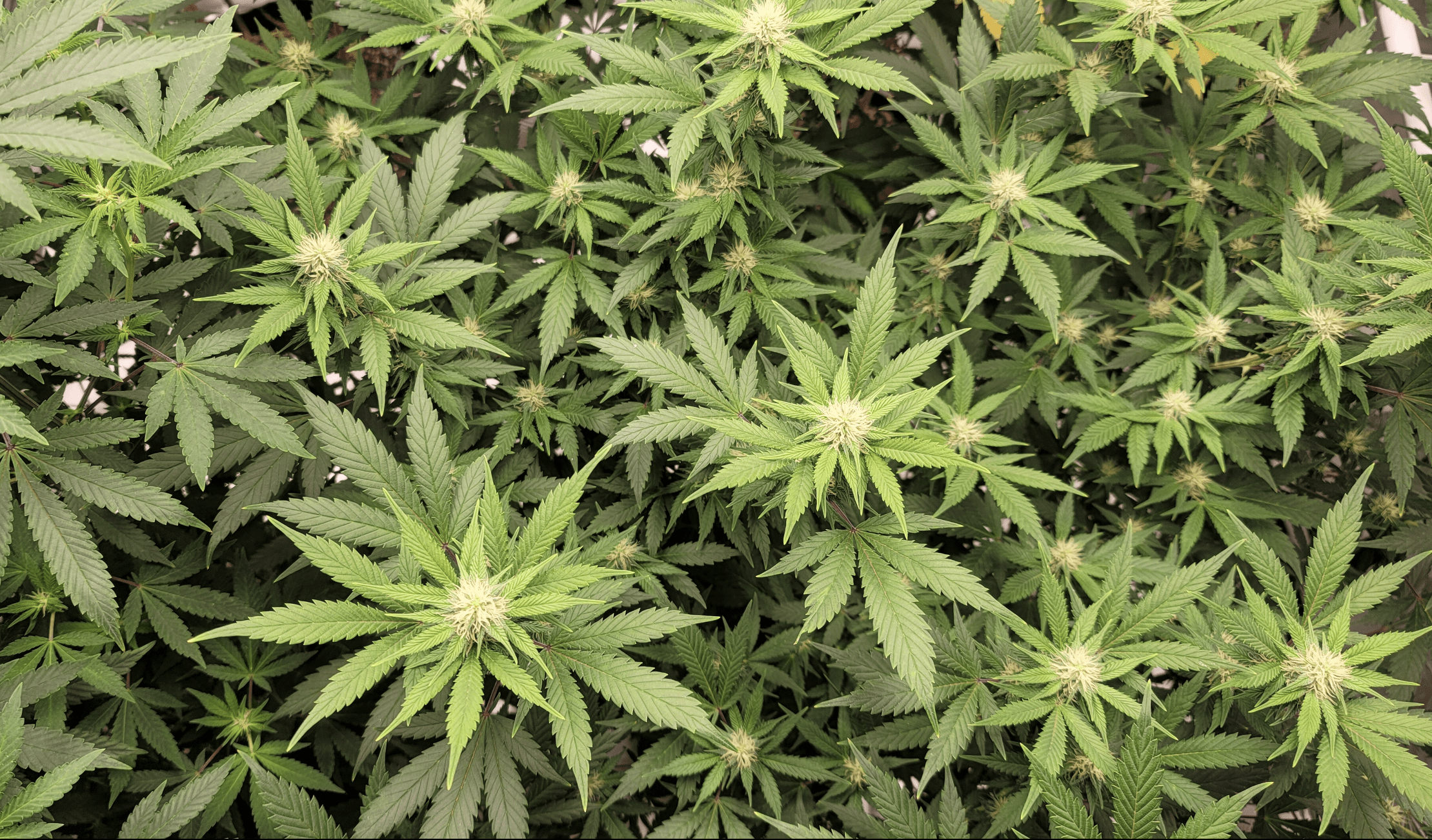 As Congress moves to legalize marijuana under the new Democratic majority, a large coalition of cannabis businesses and advocacy groups has formed in the hopes of advancing the issue this session.
The United States Cannabis Council (USCC), which is being headed on an interim basis by Marijuana Policy Project (MPP) Executive Director Steven Hawkins, will advocate for federal legalization and promote social equity for the industry.
The new outfit says it will present a "unified voice advocating for the descheduling and legalization of cannabis," but the prevalence of mostly businesses among its membership—and the absence of some key advocacy and industry groups such as NORML, the Drug Policy Alliance (DPA), Americans for Safe Access (ASA), the National Cannabis Industry Association (NCIA), Minority Cannabis Business Association (MCBA) and National Cannabis Roundtable—has led some to wonder what specific policies USCC will be prioritizing and whether they will ultimately align with activists' reform goals.
While USCC stressed in its announcement and on its website that legalization and social equity will be principal goals, the fact that these important players are missing from the roster has left some skeptical about the notion that it will provide uniformity in how advocates address these issues.
Agreed. Look at the makeup of this federal cannabis coalition. Who is at the table? Who's been left out?

As is, this coalition doesn't represents the ideals of advocates on the ground fighting for equity.

This group prob won't ever say or define "reparations" in their advocacy. https://t.co/StQGF14jlQ

— TauhidChappell (@TauhidChappell) February 8, 2021
Some have also questioned whether there's a need to bring another coalition into the fold—especially one that is largely represented by existing private interests—as congressional leaders move to enact a federal marijuana policy change.
"We've seen many organizations come and go over the years and the various efforts they've made to rebrand or reorganize themselves and, just as in those past cases, we wish the USCC the best," Aaron Smith, executive director of NCIA, told Marijuana Moment.
"We were approached about joining but as the largest and broadest trade association in the country, we feel it necessary to focus on representing our membership and to remain independent and nimble," he said. "We already collaborate closely with the organizations behind the USCC and will definitely be working with this coalition in the future."
Hawkins told Marijuana Moment that he understands that "there will be reasons why organizations may or may not join." For example, they "may feel that their voices are better served being independent."
"But having four or five voices [advocating for reform independently] doesn't necessarily undercut [the mission]," he said. "What was undercutting was having 20 to 25 voices" all putting out different messages.
"If we've been able to bring together three trade groups, as we have, if we have now four different advocacy organizations under this umbrella and the companies, then we have done, I think, a tremendous service in terms of what was needed to ensure that we can really have the best shot at ending federal prohibition," Hawkins said. "There has to be greater unity. In all the coalitions I've ever worked in, we never got anything accomplished when everyone was splintered."
MPP is proud to be a founding member of the U.S. Cannabis Council, a first-of-its-kind strategic alliance of businesses, associations, and advocacy organizations. The purpose of the USCC is to act as one unified voice advocating for the descheduling and legalization of cannabis.

— Marijuana Policy Project (@MarijuanaPolicy) February 8, 2021
USCC members include major cannabis-related businesses like Acreage Holdings, Canopy Growth, Columbia Care, Cronos Group, Curaleaf, Eaze, iAnthus Capital Holdings, LivWell Enlightened Health, MedMen, PAX Labs, Schwazze, Scotts Miracle-Gro Company and Vireo.
Organizations affiliated with USCC include MPP, American Trade Association of Cannabis and Hemp, Cannabis Trade Federation, Cannabis Voter Project, Global Alliance for Cannabis Commerce, Veterans Cannabis Project and Vicente Sederberg LLP.
Asked about the decision not to join the new coalition, DPA Policy Coordinator Queen Adesuyi said her group's focus "remains on advancing comprehensive marijuana reform grounded in justice reform and equity this Congress, alongside our dedicated partners within the Marijuana Justice Coalition and other allies who share our commitment to ending federal criminalization of marijuana, addressing its collateral harms, and ensuring that the legal marketplace is inclusive of those negatively affected by prohibition."
Other groups that were invited to be members of the new coalition but didn't accept similarly said that they still plan to work with USCC and its members in some capacity.
NORML Executive Director Erik Altieri told Marijuana Moment that "we welcome the support from any group willing to work to bring about an end to our failed prohibition on marijuana," but "it is important for NORML's mission to remain independent from industry and solely focused on representing the millions of cannabis consumers across the country."
"We were invited. We support it and look forward to working with them but declined," MCBA's Amber Littlejohn told Marijuana Moment. "No drama. Just a matter of current MCBA priorities."
ASA Executive Director Debbie Churgai told Marijuana Moment that the group supports a "coordinated federal approach to medical cannabis and social equity" but recently formed its own policy advisory committee comprised of medical professionals, veterans and companies that aims to "engage Congress and the new administration on best federal approaches" to serving patients.
Still, ASA will continue to work with "coalition partners across cannabis advocacy to realize the full breath of reforms necessary that will ensure safe, legal, affordable and equal access to patients, consumers and the industry," she said.
Despite some initial skepticism among certain advocates, USCC says it intends to make comprehensive marijuana reform a priority.
The United States #Cannabis Council (USCC) is the broadest and most diverse collection of organizations, businesses, and individuals ever to assemble to legalize cannabis in the United States. #Voice4Cannabis pic.twitter.com/vxsLZ8RZwm

— USCannabisCouncil (@USCannabisCncl) February 8, 2021
"USCC has come together to meet this moment. And to meet it, we understand that we will need unity," Hawkins said. "What USCC represents is a broad coalition that brings together some of the top companies in the industry, as well as several advocacy organizations, as well as several trade groups, all to have one unified voice going forward with the primary goal: to see the end of the federal prohibition and to ensure that there's social equity provisions in place."
Rep. Earl Blumenauer (D-OR), a leading champion of congressional cannabis reform, voiced his support for USCC and said he's "seen firsthand that our most successful cannabis wins have been secured by a team."
"That's why I am glad to see this first-of-its-kind alliance. We have a unique opportunity in the 117th Congress to advance cannabis reform, but we must remain united to create the change we know is possible," he said. "I look forward to welcoming the United States Cannabis Council to Washington, D.C. and working together toward meaningful policy change in the months and years ahead."
Christian Sederberg, USCC's acting board chairman and a partner at the cannabis firm Vicente Sederberg, said "the cannabis industry has mobilized to make our message clear—we must deschedule and legalize cannabis, and it is critical that it is done the right way."
"After so many years working towards meaningful reform, it's inspiring to see the diverse group of partners who have formed this collective voice, and together, we are hopeful that true, meaningful federal cannabis reform is within reach," he said.
Part of the reason that some have been left questioning the motives of a new, largely industry-backed advocacy outfit in congressional marijuana advocacy comes down to recent history.
When Democratic House leadership moved to hold a vote on the bipartisan Secure and Fair Enforcement (SAFE) Banking Act last year, there was significant pushback from some advocates who felt that Congress shouldn't advance a bill that would largely benefit industry stakeholders before approving a more wide-ranging bill that addressed social equity.
That sentiment seemed to be echoed by the newly installed chair of the Senate Banking Committee, who said last week that he's open to advancing a cannabis banking bill—but added that it must be passed in tandem with sentencing reform legislation for drug offenses.
That said, USCC's website lists policy and advocacy priorities that include justice-focused items such as expunging prior criminal records and social equity licensing. It also says the coalition wants "complete descheduling of cannabis at the federal level"—a departure from the more limited federal legislation that some companies favored during the last Congress that would have exempted state-legal marijuana activity from the Controlled Substances Act without formally descheduling.
Meanwhile, Senate Majority Leader Chuck Schumer (D-NY), Senate Finance Committee Chairman Ron Wyden (D-OR) and Sen. Cory Booker (D-NJ) are charting a path forward on major reform. The trio released a joint statement last week previewing their comprehensive legalization plan, which will involve introducing draft legislation "in the early part of this year" and soliciting feedback from activists and stakeholders.
But to that end, their first meeting with representatives from numerous reform groups on Friday did not overlap in a significant way with members of USCC. Rather, it involved conversations with organizations like DPA, NORML, NCIA, Students for Sensible Drug Policy and other justice-focused groups. Less represented were cannabis businesses and trade associations. MPP was also not part of the senators' meeting.
Hawkins said that "there will undoubtedly be times when there are differences of opinion" among USCC's membership. "What's going to be different going forward is that there will still be some other voices besides ours, but Senator Schumer is not going to have 25 different people coming to his door, expressing their views on on what's good for cannabis."
"We are doing our best to help unify and speak with one voice," he said.
To accomplish that will require funding, of course. The interim USCC head said that raising money will "take a variety of forms," including membership dues. Groups like MPP that have hearty grassroots supporters could also "augment those strategies," he said, in addition to contributions from individual companies.
For now, it remains to be seen how successful the new coalition that aims to bring stakeholders to the table to form a unified approach to cannabis advocacy will be in achieving that goal and to what extent advocates and industry will diverge from one another when it comes to setting legislative priorities and tactics.
Marijuana Banking Protections Must Come With Sentencing Reform, Key Senate Chairman Says
Photo courtesy of Mike Latimer.