Local Illinois Lawmaker Pushes For Psychedelics Decriminalization With New Bill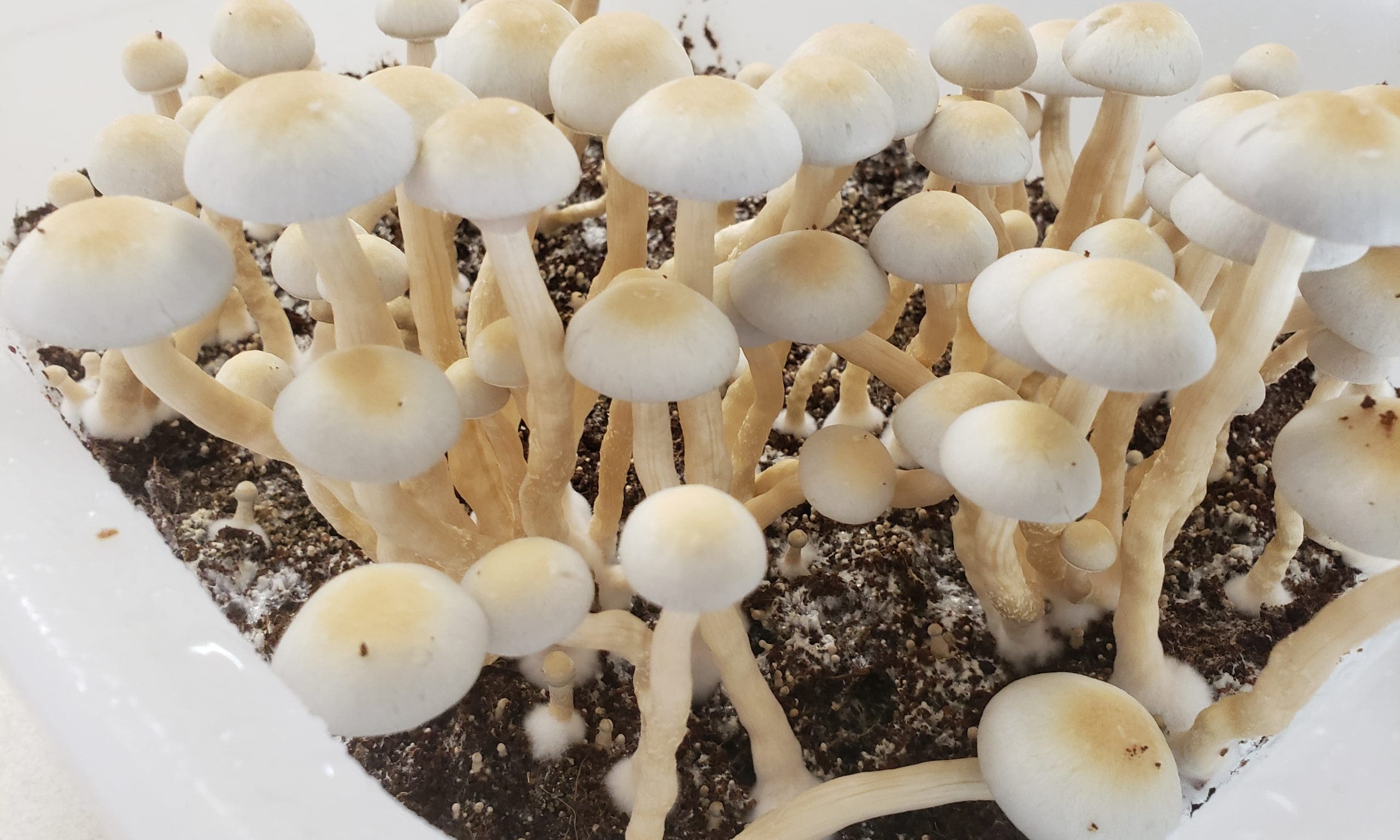 An Evanston, Illinois lawmaker is sponsoring a new proposal to make the Chicago suburb the next U.S. city to decriminalize psychedelics.
Councilmember Devon Reid's proposal would make possessing, cultivating and delivering entheogenic substances like psilocybin punishable by a $100 fine without the threat of jail time. That fine could be waived for people who complete a drug treatment program or "reasonable public service work."
The bill further says that the "investigation or arrest of anyone for planting, cultivating, purchasing, transporting, distributing, or engaging in practices with or possessing entheogenic plants or plant compounds shall be the city's lowest law enforcement priority."
Reid told Marijuana Moment on Tuesday that he expects that the legislation will be taken up by the Human Services Committee, where he serves as a member, at its next meeting in December.
The proposal is something of a hybrid, combining language from a broader drug decriminalization bill he previously sponsored that was not enacted and the deprioritization provisions of psychedelics reform measures that activists and local lawmakers have pursued across the U.S. in recent years.
As it's currently drafted, the measure lists four examples of entheogens that would be covered under the policy—psilocybin, psilocyn, peyote and ayahuasca—but it also says decriminalization would not be "limited to" those psychedelics.
Reid said his intent is to have the legislation cover all entheogenic plants and fungi.
Cities like Denver, Oakland and Seattle that have enacted psychedelics decriminalization haven't included a fine element to the policies. The councilmember said that he essentially used language of his prior drug decriminalization bill, "honing it in" in the interest of building enough support for passage.
"We need to change our approach to drug laws. We need to stop criminalizing folks, and I think particularly with controlled substances such as cannabis, psilocybin and other naturally derived substances, I think it's our approach is just too heavy-handed," Reid said. "It doesn't really help us get to the root of what we're really trying to solve."
Reid told the Pioneer Press that he's hopeful that a changeover in the City Council's membership will bode well for enacting reform.
If approved, Evanston would become the first city in Illinois to enact the psychedelics reform. A Chicago City Council previously filed a measure to decriminalize entheogens, but it did not advance.
Reid said that he feels the timing is right to enact the policy change locally, but he also hopes to see Illinois become a leader in psychedelics reform.
"I'd love to see the state move toward that. I want to move my city toward that with the power that I have now," he said, adding that he also believes lawmakers should take steps to eventually allow for a regulated psychedelics market.
"I'm unsure if our municipality has the power to fully legalize," he said. "I think a legal market would be a positive and, potentially, I think we'd get people come in regionally to Evanston to gain access, so it could be an economic gain for the city."
Evanston, meanwhile, has played a leadership role in cannabis equity policy. The City Council previously approved an ordinance to levy a three percent tax on gross cannabis sales to fund a local reparations program that provides support for housing and economic development initiatives for Black residents.
With respect to psychedelics policy, there's been growing interest in the issue across the U.S., reaching state legislatures and even Congress.
For example, Colorado voters approved a historic ballot initiative on Tuesday to legalize psychedelics possession and create psilocybin "healing centers" in the state. Oregon legalized psilocybin therapy during the 2020 election.
U.S. Rep. Earl Blumenauer (D-OR) told Marijuana Moment late last month that he "absolutely" sees parallels between the movements to reform laws around psychedelics and marijuana.
The congressman also recently spoke about the therapeutic potential of psychedelics during a congressional committee markup, saying the substances hold "real potential" as alternative mental health therapies with "less impact" than traditional pharmaceuticals.
Sen. Cory Booker (D-NJ), meanwhile, is also pushing to promote to psychedelics that he says hold therapeutic potential.
Missouri Regulators Release Draft Marijuana Rules Two Days After Voters Approve Legalization