Missouri Regulators Release Draft Marijuana Rules Two Days After Voters Approve Legalization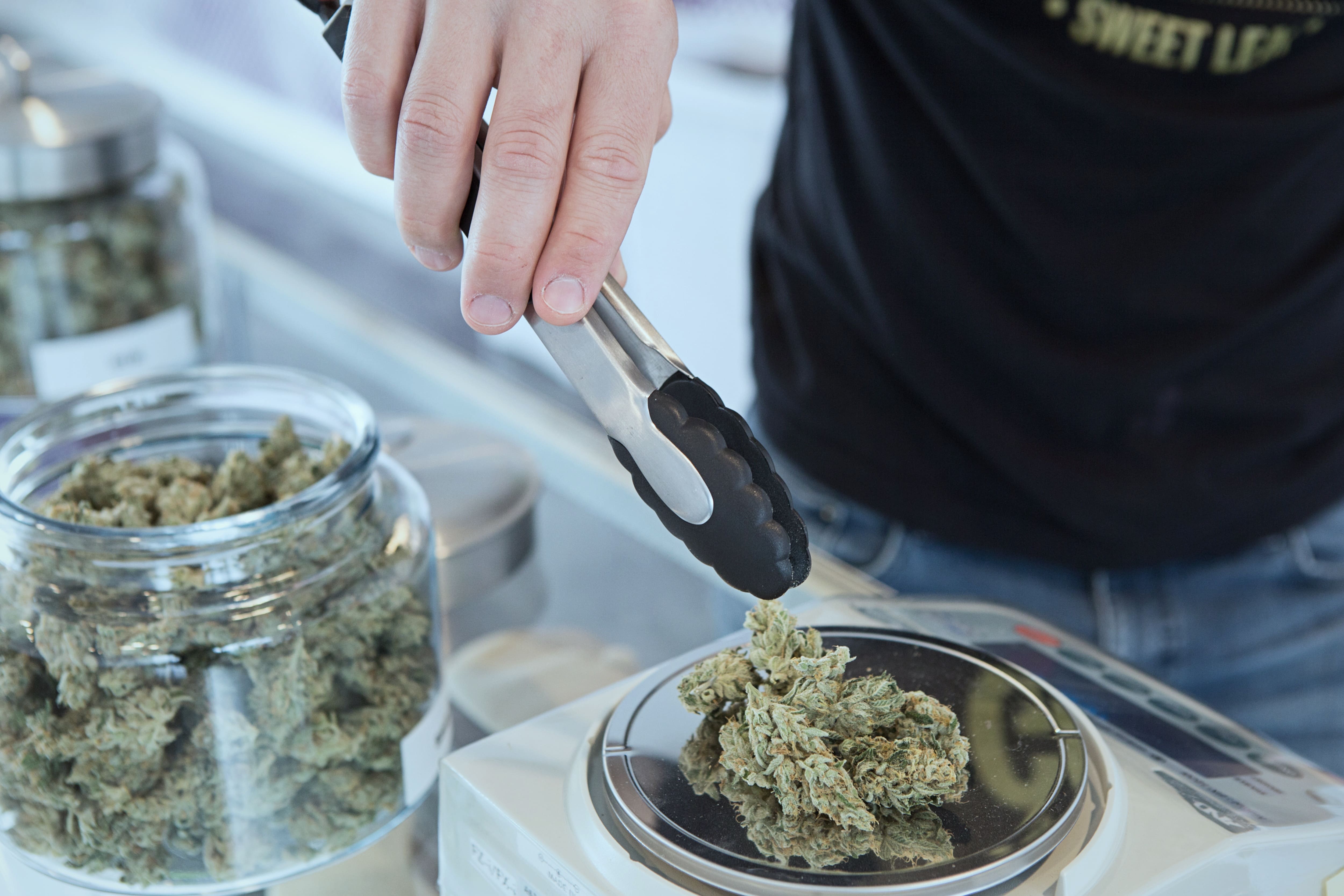 Just two days after Missouri voters approved marijuana legalization at the ballot, the state Department of Health and Human Services (DHHS) has released draft regulations for the adult-use market and opened a public comment period.
DHHS, which will have regulatory authority over the program and be responsible for issuing cannabis business licenses, started initial work to prepare the rules back in August after it was confirmed the legalization would be on the ballot.
Now the draft rules are out, and officials are encouraging Missourians to submit public comments over the next two weeks to help them finalize the regulations.
NEWS: @HealthyLivingMo published the first draft of program rules for adult use of cannabis for those ages 21 and up in Missouri.

The draft rules can be found here: https://t.co/VnAxImAbAm pic.twitter.com/P5RF07EOvR

— Missouri Department of Health & Senior Services (@HealthyLivingMo) November 10, 2022
The Division of Cannabis Regulation under DHHS will begin accepting applications from existing medical cannabis dispensaries that want to serve adult-use customers starting on December 8.
Because officials have 60 days to make decisions on those applications, they expect the first retailers will be licensed to begin recreational sales as early as February 2023. Around that time, they also anticipate that they will be accepting applications for adults who wish to grow their own marijuana at home.
"We are pleased that the Department has moved quickly to get draft rules out for public comment," John Payne, campaign manager of Legal Missouri 2022, told Marijuana Moment. "They are clearly committed to meeting the deadlines in Amendment 3 and creating a successful adult use program here in Missouri, and we look forward to working with them on implementation."
When it comes to public comment, it's all but certain that DHHS will receive feedback focusing on licensing rules, as there was significant criticism from certain advocates about the fact that the ballot initiative did not proactively prevent regulators from imposing a licensing cap on cannabis businesses.
As it stands, the regulations say that there could only be up to 192 combined medical cannabis and "comprehensive" dispensary licensees, evenly divided among the state's eight districts. There would be a maximum of 62 cultivation facilities and 88 manufacturers.
The state would begin accepting applications for a new category of up to 144 micro-business licenses starting in June 2023. For the first 270 days, it would only be granting a maximum of 48, divided among the state's districts.
Payne said that he felt that the 192-dispensary limit be a drafting error, as there are currently more than 200 medical marijuana dispensaries in the state already as a result of administrative appeals from certain businesses, exceeding the proposed cap.
Dan Viets, Missouri NORML coordinator and chair of the Amendment 3 advisory board, said that he would like to see DHHS adopt a rule where there are "no limits" on the number of potential licensees.
He also said that the Missouri legislature will be working to advance legislation to expand the cap on conventional retailer licenses, which he says the governor supports and should communicate to regulators. "He can fix that with a phone call to DHSS if he really means what he says," Viets said.
License caps notwithstanding, Viets said that Missourians "are lucky to have a state agency which, unlike many others, has been true to the letter and the spirit of the laws the people of our state have passed regarding marijuana," but added that he would like to see DHSS accelerate the process for allowing home cultivation.
Eapen Thampy, a lobbyist with Great State Strategies and staunch critic of the ballot measure, said that the governor "spoke against the monopolization of Missouri's marijuana market by out of state corporations before the election" and he now "has an opportunity to direct his administration to open up licensing so that Missouri entrepreneurs can benefit."
The draft rules say that the application fee for an existing medical marijuana dispensary to convert to a hybrid retailer would be $2,000, which is a relatively low barrier to entry compared to licensing fees in other adult-use states.
The proposal also touches on issues such as cultivation, packaging, facility security, waste disposal and changes to the current medical cannabis program.
Meanwhile, Missouri Rep. Ron Hicks (R) introduced a revised marijuana legalization bill in September, with the hopes that the filing would spur the governor to expand a special session to allow consideration of the emergency reform legislation as an alternative to the now-passed cannabis ballot measure.
The bill was filed just one day after the Missouri Supreme Court gave a final ruling on a legal challenge to the activist-led initiative that secured its placement on the ballot.
Hicks's legislation has been slightly revised since it was introduced and advanced through committee during the regular session earlier this year. One key change is the addition of an emergency clause that references the ballot initiative, making it so the legislation would take effect immediately upon passage.
Gov. Mike Parson (R) said, however, that he would not add marijuana legalization to the agenda for the special session focused on tax relief and agriculture issues.
Most Voters In Two States That Defeated Marijuana Ballot Measures Actually Support Legalization In General, Election Poll Finds