Marijuana Offenses Would No Longer Get Immigrants Deported Under New Congressional Bill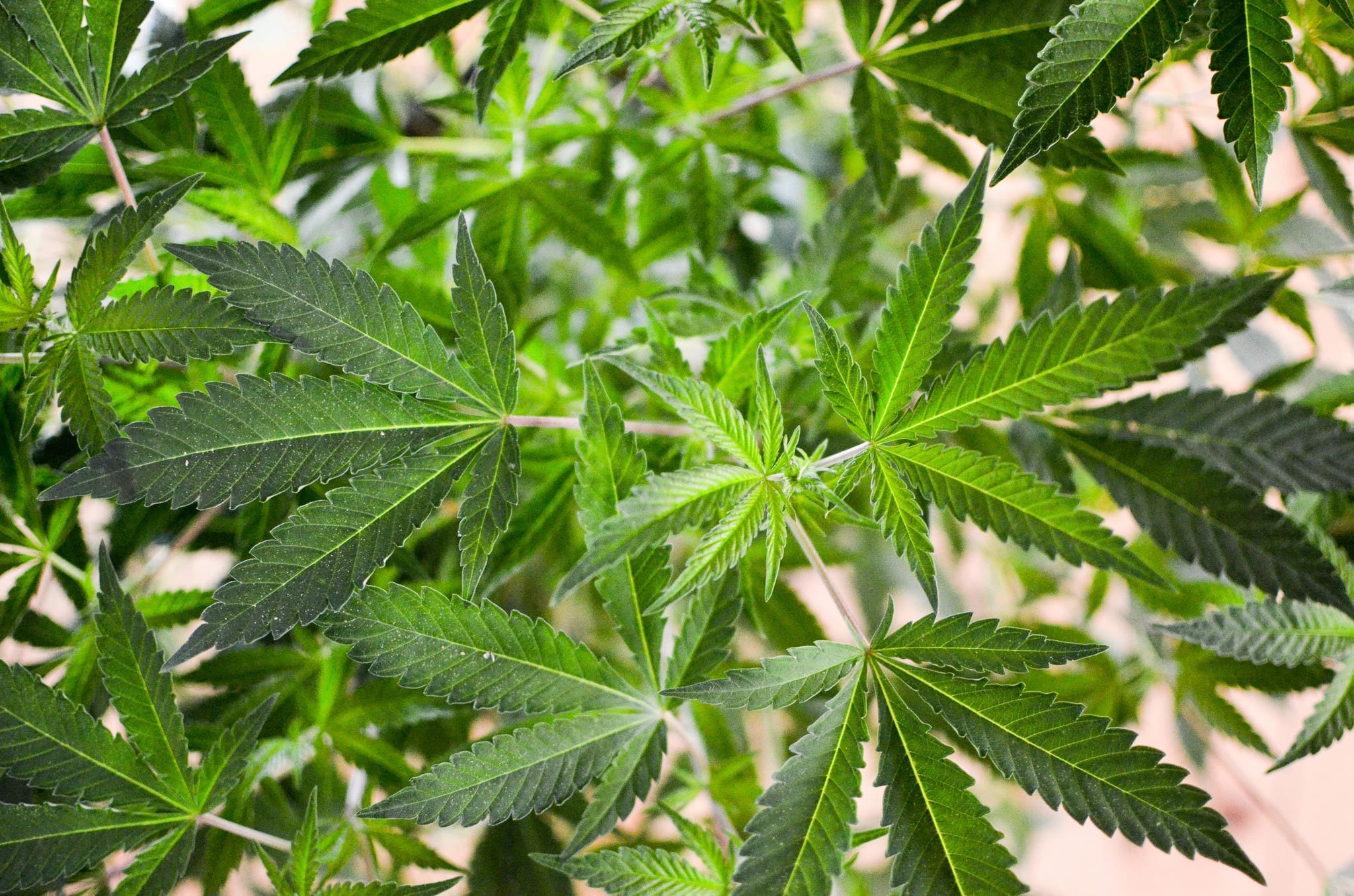 The fourth highest-ranking Democrat in the House introduced a bill on Wednesday designed to protect immigrants from being deported or denied entry into the U.S. over low-level marijuana offenses.
Assistant Speaker Ben Ray Luján (D-NM) filed the Removing Marijuana from Deportable Offenses Act, which stipulates that "any offenses involving the use, possession, or distribution of marijuana shall not be considered as grounds of inadmissibility."
It would further allow immigrants who've been denied a visa or deported due to cannabis offenses to reapply or have their visa reissued.
In a press release, Luján said that the legislation is necessary in order to combat what he described as the "despicable" weaponization of marijuana against immigrant communities by the Trump administration. According to Human Rights Watch, 34,000 immigrants were deported from 2007 to 2012 for cannabis possession.
🚨JUST IN: Proud to introduce #MarijuanaJusticeReform legislation to end President Trump's attacks on immigrants & #DREAMers.

Minor marijuana use should not be grounds for deportation – it's a wasteful use of resources and separates families. It's time to end these injustices. pic.twitter.com/G6y6EzbA1z

— Ben Ray Luján (@repbenraylujan) September 18, 2019
"The federal government should not be wasting resources to wreak havoc on immigrant families when there are children held in border camps that are desperate for legal services, hygiene products, and basic humanitarian care," he said. "Providing care for these children and families should be where the Trump administration devotes its funding – not working as a deportation force."
"I'm proud to be fighting for this legislation to hold President Trump accountable and defend our immigrant communities from senseless and hateful policies," he said.
The legislation is identical to a companion bill that Sen. Cory Booker (D-NJ) introduced in June.
"This Administration's efforts to use marijuana possession as a tool for deportation is misguided and does not make our communities safer," Booker said. "Limited law enforcement resources should not be wasted on deporting people for something two of the last three presidents have admitted to doing."
Earlier this year, U.S. Citizenship and Immigration Services issued a memo stating that immigrants are ineligible for citizenship if they use marijuana or engage in cannabis-related activities, including employment in a state-legal cannabis business, because such activity is not consistent with "good moral character."
So far, the House version has 21 cosponsors, including Reps. Earl Blumenauer (D-OR), Lou Correa (D-CA), Barbara Lee (D-CA), Jim McGovern (D-MA), Eric Swalwell (D-CA), Dina Titus (D-NV), Nydia Velázquez (D-NY), and Bonnie Watson Coleman (D-NJ).
Dozens of states have legalized or decriminalized marijuana use & possession, but the Trump administration is using minor marijuana use to deport immigrant families.
It's wrong.

And it's why @RepBenRayLujan introduced #MarijuanaJusticeReform legislation.
Let's get it passed.

— Rep. Nydia Velazquez (@NydiaVelazquez) September 18, 2019
"We're the closest that we have ever been to ending marijuana prohibition across the United States; it's vital that individuals and communities that continue to bear the brunt of prohibition do not get left behind—that includes noncitizens," Queen Adesuyi, policy coordinator for Drug Policy Alliance, said. "Marijuana has been one of the leading causes for deportation, destroying the lives of countless individuals and families over a substance that is now the center of an industry bringing in billions in profits."
FWD.us President Todd Schulte called the proposal "commonsense legislation that will help keep families together and ensure taxpayer dollars aren't wasted on cruelly deporting individuals with low-level offenses."
Dozens of states have legalized or decriminalized marijuana use and possession, but the Trump admin. is using minor marijuana use to deport immigrant families.

This is wrong and it's why I joined @RepBenRayLujan in his #MarijuanaJusticeReform efforts. pic.twitter.com/Pp5qZQ1A7c

— Rep. Veronica Escobar (@RepEscobar) September 18, 2019
"The status quo of marijuana criminalization is irrational and discriminatory towards tens of thousands of otherwise law-abiding aspiring Americans who pose no safety risk to the United States," NORML Political Director Justin Strekal said. "Public opinion and policy surrounding cannabis are rapidly shifting, which is why we must ensure that those who strive to achieve the American Dream are treated with dignity."
Also this week, Luján became of cosponsor of separate far-reaching legislation to remove marijuana from the Controlled Substances Act and divert funds toward programs to begin repairing the damage of the war on drugs.
Read the text of Luján's marijuana and immigration bill below:
Lujan marijuana bill by Marijuana Moment on Scribd
Key Congressional Chair Says Marijuana Banking Vote Will Happen Over Groups' Objections
Photo courtesy of Philip Steffan.
Anniversary Of Alcohol Prohibition's End Is A Good Time To Legalize Marijuana, Presidential Candidate Castro Says
Former Housing and Urban Development (HUD) Secretary Julián Castro marked the 86th anniversary of the repeal of alcohol prohibition in the U.S. on Thursday by calling for the legalization of marijuana.
The 2020 Democratic presidential candidate tweeted about Repeal Day, a commemoration of the ratification of the 21st Amendment, which ended federal prohibition of booze.
It's #repealday, the day the United States ended the prohibition of alcohol.

86 years later, it's time we end the federal prohibition of Cannabis once and for all.

Legalize it. Regulate it. Expunge the records of the victims of the war on drugs.

— Julián Castro (@JulianCastro) December 5, 2019
"86 years later, it's time we end the federal prohibition of Cannabis once and for all," he said. "Legalize it. Regulate it. Expunge the records of the victims of the war on drugs."
Castro, who included proposals to legalize marijuana and expunge prior cannabis convictions in a criminal justice reform plan he released in October, isn't the only one calling attention to the ongoing prohibition of the plant on Repeal Day. Several other Twitter users, including a congressional candidate, have made similar points.
In honor of #RepealDay, we should legalize marijuana and expunge criminal records.

It's wayyyyyyy overdue.

— Eva Putzova For Congress (@CongressEva) December 5, 2019
It's interesting that proponents of legalizing #cannabis are the folks most excited when #repealday day rolls around. #hope #aspiration #prohibition #wine #beer #spirits

— Tom Wark (@tomcwark) December 5, 2019
Prohibition is a radical, expensive, big government, nanny-State program. Repealing alcohol prohibition was the right policy shift. It's time to do the same with cannabis. #repealday #endprohibition https://t.co/SMgAijwVQs

— PA Republicans for Legalization (@PLegalization) December 5, 2019
Prohibition ended 86 years ago today, but our racist drug laws are still being used to disproportionately criminalize people of color. It's beyond time we end the War on Drugs, legalize cannabis, and give back to our overpoliced communities. https://t.co/lJBTocs8r2

— New York City DSA 🌹 (@nycDSA) December 5, 2019
.#RepealDay today, consider the implications in the #Cannabis industry. https://t.co/E69fvi9uwQ

— Brian Allman (@BrianAllman) December 5, 2019
While Castro hasn't been quite as vocal about marijuana reform in his campaign as some of the other candidates, he has recently expressed openness to even broader drug policy initiatives such as decriminalizing possession of all drugs.
During a forum hosted by the Iowa Harm Reduction Coalition last month, Castro said "I do think though that it's worth taking a look at that and understanding where are those opportunities, either to decriminalize or at least deemphasize enforcement so that we're not penalizing individuals who should instead be getting the treatment that they need."
He also said he supports communities establishing safe injection sites where individuals can consume illicit drugs under medical supervision to reduce the risk of overdose deaths and help people get into treatment.
South Bend, Indiana Mayor Pete Buttigieg and Rep. Tulsi Gabbard (D-HI), rival presidential candidates, are in favor of drug decriminalization, and Sens. Elizabeth Warren (D-MA) and Bernie Sanders (I-VT) back safe consumption facilities. Entrepreneur Andrew Yang says he would decriminalize opioids and invest federal resources into opening safe injection sites across the country.
Cory Booker's Marijuana Agenda Highlighted In Three Super PAC Ads
Photo courtesy of YouTube/IHRC.
Hemp Businesses Need Clarity On Credit Card Processing, GOP Congressman Tells Federal Regulators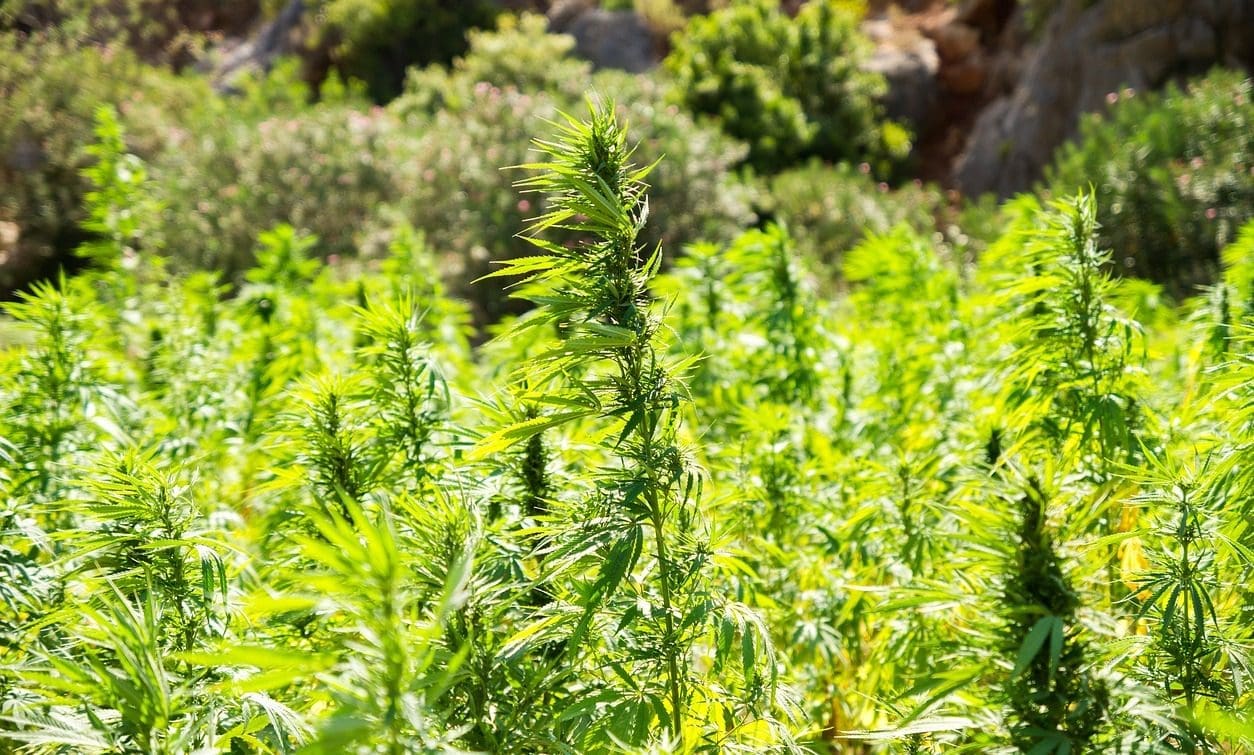 One day after federal financial regulators issued guidance relaxing requirements for banks doing business with hemp companies, Rep. Andy Barr (R-KY) called for further input on how financial institutions can work with the industry—particularly when it comes to credit card processing.
"I have heard from Kentucky bankers about this. They welcome this guidance, and it will go a long way to help the hemp industry thrive," Barr said on Wednesday at a House Financial Services Committee hearing.
But after thanking witnesses—including Federal Deposit Insurance Commission (FDIC) Chairwoman Jelena McWilliams and National Credit Union Association (NCUA) Chairman Rodney Hood—he reminded them that there is still much work to be done to give hemp businesses fair access to financial services.
Specifically, Barr called credit card processing services for Kentucky hemp companies "unreliable" and "unavailable" while pointing out that Tuesday's hemp banking memo failed to clearly address the problem.
"I've read the guidance closely, as you can tell, and I didn't see that in there," Barr said. "That's the financial service that has really been unreliable and spotty, so if you need to update that guidance to give more clarity to card processing businesses, that might be in order."
It represents an understanding by our federal regulators that hemp is a LEGAL product.

— Rep. Andy Barr (@RepAndyBarr) December 4, 2019
McWilliams replied that her agency would "certainly take a look" at the issue and offered that "to the extent that we need to do additional explaining, we are more than happy to engage in that process."
In response, Barr reminded her of the broader goals of congressional action to legalize hemp products under the 2018 Farm Bill.
"Congressional intent is not only that the regulators confirm the legality of industrial hemp and hemp related retailers under the Farm bill, but that those retailers and merchants can use card processing services to sell the product itself," he said.
Watch Barr press federal regulators on hemp business credit card processing below:
This isn't the first time Barr has raised the issued of hemp businesses' ability to accept payments with cards.
"I've had constituent businesses tell me that their access to financial products, specifically card services, have actually deteriorated since we descheduled industrial hemp in the Farm Bill," he said at an earlier hearing in May. "This obviously conflicts with congressional intent."
The congressman's questions and comments at the most recent hearing are emblematic of a larger bipartisan push to provide updated regulations to the hemp industry and banks that work with it.
Most notably, the House overwhelmingly approved the Secure and Fair Enforcement (SAFE) Banking Act in September. The legislation would protect banks and credit unions from being penalized by federal regulators for working with marijuana businesses, and Barr added an amendment clarifying that the protections also apply to hemp companies.
However, the vote came later than some observers expected, which may help explain why the growth in the number of financial institutions working with cannabis companies seems to have slowed down in the prior quarter of the fiscal year.
NCUA's Hood, whose agency's earlier hemp guidance released in August was among the first federal clarifications on the issue after the Farm Bill became law, testified on Wednesday about the steps NCUA is taking to open up access to financial services for companies in the industry.
"We are continuing to work with the industry to provide training to our examiners," Hood said. "We will now be working with the [U.S. Department of Agriculture] and other related parties to ensure that we get it right. We will be hosting a series of roundtables to gain insights from entities around best practices."
In submitted testimony, he wrote that NCUA expects "to continue updating the credit union community now that the USDA has published its interim final rule [for hemp]" and said the agency has "received interest from credit unions eager to know the rules of the road for serving hemp-related businesses in their communities, and we want to make sure those credit unions have what they need to make informed decisions in this area."
Jospeh Otting, comptroller of the currency, also discussed the latest guidance from federal regulators in testimony he submitted to the panel, writing that the joint statement from federal regulators "provides clarity regarding the legal status of commercial growth and production of hemp and relevant requirements for banks."
Also discussed at the hearing was NCUA's recent regulatory action on employment at credit unions by people with criminal records. Initially proposed by the agency in July, the move to allow participation by people convicted of minor offenses like simple drug possession was officially enacted by this week.
Asked by Rep. Brad Sherman (D-CA) "what are you doing, and what can Congress do" to assist in the advancement of the so-called "second chance" decision, Hood responded that NCUA "recognized that individuals who have committed nonviolent criminal offenses who have paid their debts to society should have opportunities to work in federal credit unions."
SECOND CHANCE: I am glad my @theNCUA Board colleagues and I approved the final second chance rule today. This rule is more than just about regulatory relief. It is simply the right thing to do. See my full statement here: https://t.co/JV5neDqbFi pic.twitter.com/bYCnaHH6fx

— Rodney E. Hood (@Rodney_e_hood) November 21, 2019
McWilliams called the second chance decision an "important social justice issue" and said FDIC is currently seeking input on how best to move forward. "I personally believe we can go a long way to enabling those individuals to re-enter the workforce," she said.
Watch lawmakers and regulators discuss financial services employment by people with prior convictions below:
Outside of the House Financial Services panel, several lawmakers on Capitol Hill have recently pushed to make business easier for hemp companies.
Last week, for example, Senate Minority Leader Chuck Schumer (D-NY) called on USDA to extend its public comment period for proposed hemp regulations. And in October, Sens. Ron Wyden (D-OR) and Jeff Merkley (D-OR) sent a letter to USDA asking for five specific changes in the rules.
Federal Regulators Ease Hemp Banking Protocols Following Crop's Legalization
Photo courtesy of Pixabay.
Cory Booker's Marijuana Agenda Highlighted In Three Super PAC Ads
A super PAC working to get Sen. Cory Booker (D-NJ) elected president is putting a lot of emphasis on the candidate's marijuana reform agenda, releasing multiple new advertisements highlighting his position on the issue.
United We Win, an organization that's not formally associated with Booker's presidential campaign but supports his candidacy, included cannabis reform in three separate spots over the past month. Two of those ads contrasted the senator's stance with that of former Vice President Joe Biden, a rival contender for the Democratic nomination who opposes adult-use legalization.
"Joe Biden is wrong about weed," one ad, released on Tuesday, states. "He called marijuana a 'gateway drug,' but science says he's wrong. Cory Booker knows that legalizing marijuana is the sensible, humane thing to do."
Another, posted last week, shows a clip of Booker at the most recent Democratic debate, where Booker called out Biden over the gateway drug comment that quickly became a source of controversy ahead of the event. Booker said at the time that he was shocked to hear Biden say he doesn't support legalization because he thinks cannabis could lead to the use of more dangerous drugs.
About one week after the former vice president made the remarks, he reversed his stance and said evidence doesn't support the gateway drug theory. This wasn't the first time that the senator has blasted Biden over his cannabis record, as Booker said in July that his opponent's drug reform plan was inadequate.
"Joe Biden had more than 40 years to get this right," Booker said. "The proud architect of a failed system is not the right person to fix it."
The other ad, released last weekend, pits Booker against South Bend, Indiana Mayor Pete Buttigieg, who is also competing for the Democratic nomination. United We Win included Booker's plan to legalize marijuana in a list of policy proposals that they said make him a more fit candidate and also noted his role in advancing criminal justice reform legislation in a Republican-controlled Senate.
Buttigieg does support legalization, so the point of bringing that position up didn't appear to be an attempt to contrast each candidate's platform on that issue in particular.
The super PAC's website also prominently spotlights Booker's marijuana record, including the issue as one of six main menu links across its top banner—alongside "criminal justice," "gun safety" and "defeating Trump."
There's also an article recapping the senator's debate attack on Biden's anti-legalization comments.
Booker has certainly taken pains to emphasize his advocacy for cannabis reform during the campaign, and he's the sponsor of comprehensive legislation that would not only federally deschedule marijuana but also penalize states that continue to dole out cannabis enforcement in a discriminatory manner.
While United We Win isn't affiliated with Booker's team, and federal law prohibits the PAC and the campaign from coordinating with one another, the strong focus on his marijuana platform reflects a growing recognition that, especially among Democratic voters, legalization is an important issue that candidates and political operatives are seeking to leverage during this election.
Cory Booker's Mom Scolds Him For Marijuana Joke At Joe Biden's Expense
Photo courtesy of YouTube/United We Win.