Illinois Collects Nearly $100 Million More From Marijuana Tax Revenue Than Alcohol In 2021, State Data Shows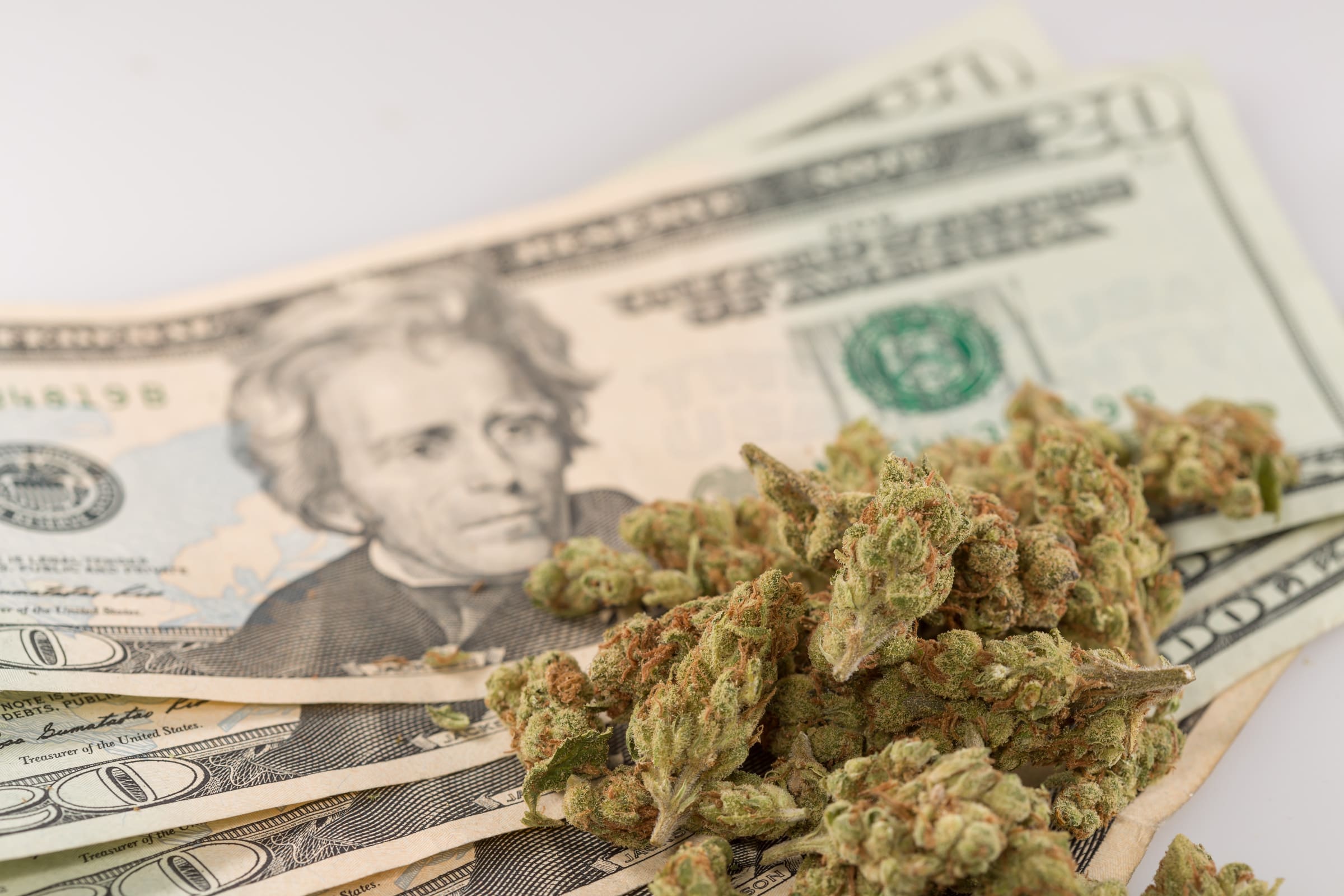 Illinois has generated almost $100 million more in tax revenue from adult-use marijuana sales than from alcohol in 2021, state data shows. And cannabis tax dollars have exceeded those for liquor every month since February.
The trend is yet another example of the strength of Illinois's recreational cannabis market, which launched in January 2020 and has consistently seen record-breaking sales in the months since.
From January to November of this year, Illinois took in about $387 million in marijuana tax dollars, compared to $291 million from liquor sales, according to the Illinois Department of Revenue (DOR). The only month where alcohol tax revenue outpaced cannabis this year was January. The figures
Part of that marijuana tax revenue is actively funding equity initiatives in the state. For example, Illinois officials announced this month that applications are opening for $45 million in new grants—funded by cannabis tax dollars—that will support programs meant to reinvest in communities most harmed by the drug war.
This will be the second round of funding to be issued through the state's Restore, Reinvest, and Renew (R3) program, which was established under Illinois's adult-use cannabis legalization policy. The law requires 25 percent of marijuana tax dollars to be put in that fund and used to provide disadvantaged people with services such as legal aid, youth development, community reentry and financial support.
Earlier this year, $31.5 million in R3 grants were distributed to 80 organizations. The sizable increase in funding this time around reflects the boom in cannabis sales that Illinois has seen over the past year, with multiple record-breaking months.
Organizations that received grants through the initial R3 round will have their funding renewed for another year to ensure that they can continue providing services in their communities.
Marijuana sales in Illinois topped $1 billion this year, a major economic milestone since the state launched its retail market. The state sold about $670 million in marijuana last year and took in $205.4 million in tax revenue.
In July, state officials put $3.5 million in cannabis-generated funds toward efforts to reduce violence through street intervention programs.
In addition to providing such funding, Gov. J.B. Pritzker (D) announced last year that his office had processed more than 500,000 expungements and pardons for people with low-level cannabis convictions on their records.
A state-funded initiative was also recently established to help residents with marijuana convictions get legal aid and other services to have their records expunged.
It's these types of initiatives that Toi Hutchinson recently told Marijuana Moment that she's most proud of as she transitions from being Pritzker's cannabis advisor to the president of the national advocacy group, the Marijuana Policy Project.
Mississippi Governor Suggests He'll Veto Medical Marijuana Bill If Lawmakers Don't Reduce Purchase Limit