House-Passed Marijuana Amendments Stripped From Congressional Spending Bills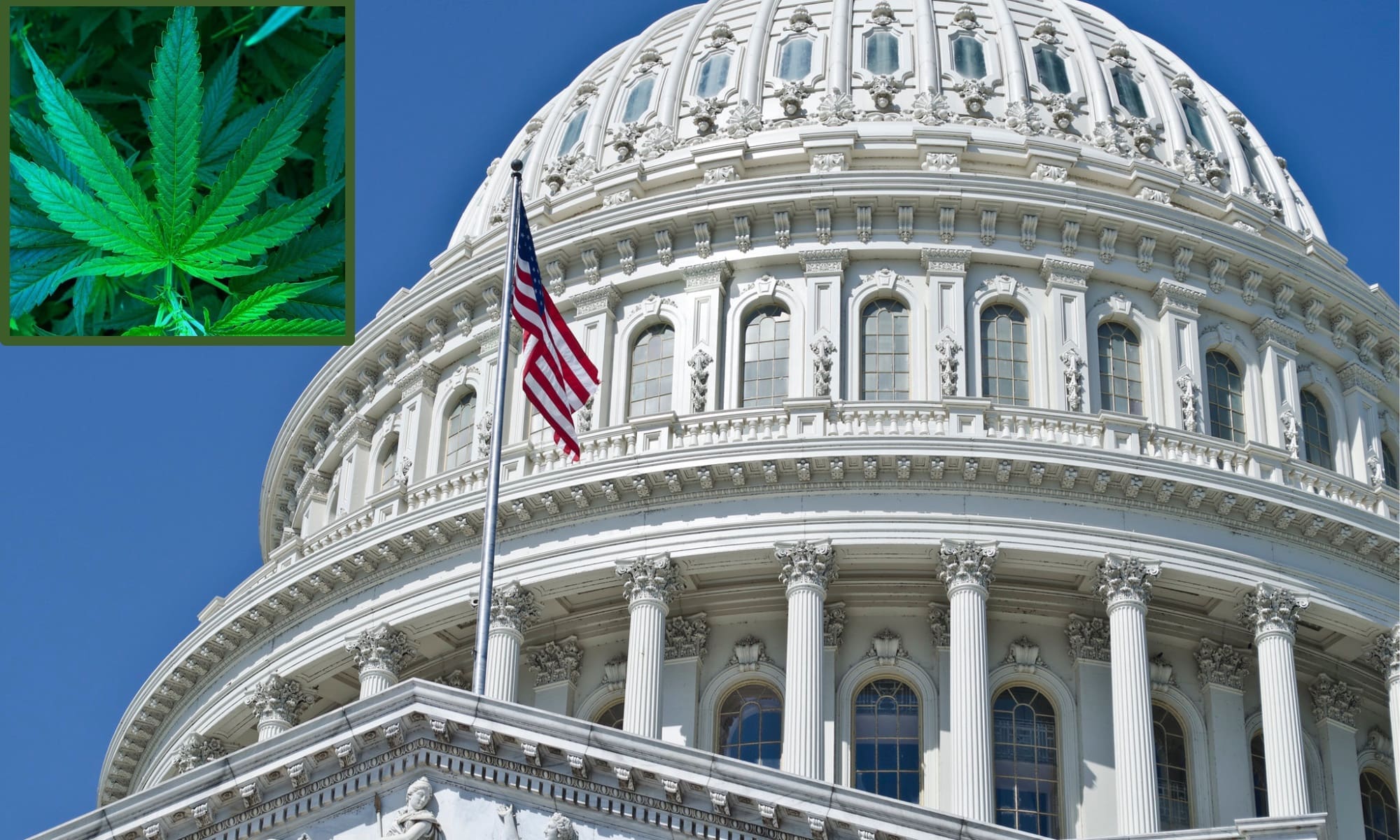 House Democrats failed to get a number of marijuana-related provisions attached to large-scale spending legislation after negotiations with the Senate.
Reform advocates hoped that the Republican-controlled Senate would agree to adopt measures from a House-passed version of an appropriations bill that provided protections for all state and tribal cannabis programs against federal interference. But negotiators simply agreed to keep a rider protecting just medical cannabis markets that's been approved every year since 2014.
The final Fiscal Year 2020 spending legislation, expected to be voted on by both chambers and sent to the president ahead of Friday's deadline to avoid a government shutdown, also cuts a proposal to shield banks that service the marijuana market from being penalized by federal regulators, which was included in the House bill but not the Senate's.
The appropriations legislation additionally contain a provision continuing to block Washington, D.C. from using its own local tax dollars to implement a legal marijuana sales program. The House version omitted that measure, which would have cleared the way for cannabis commerce in the nation's capital, but the chamber's negotiators ceded to the Senate on that as well.
"At a time when a record number of Americans support ending our failed prohibition on marijuana, it is incredibly disappointing to see that Congress continues to ignore the will of their constituents on this important issue," NORML Executive Director Erik Altieri told Marijuana Moment. "Supporters of legalization are engaged voters and we shouldn't be treated as a bargaining chip in spending negotiations when justice and liberty are at stake."
These spending bills, which were released on Monday, are the latest losses for cannabis reform in the appropriations process. Defense authorization legislation released last week also saw two House-passed veterans-focused marijuana provisions scrapped by bicameral negotiators.
Those measures would have protected veterans from being denied home loans from the U.S. Department of Veterans Affairs due to their employment in a state-legal cannabis business and allowed the heads of military branches to grant reenlistment waivers to individuals convicted of a single, low-level marijuana offense.
While negotiators didn't provide an explanation for why they deferred to the Senate version on each of these measures, at the very least it appears cannabis wasn't prioritized by House Democratic leaders when the chambers got together to finalize the bills.
GOP Congressman Knocks His Party For Failing To Pass Marijuana Reform
This story was updated to include comment from NORML.
Image element courtesy of Tim Evanson.